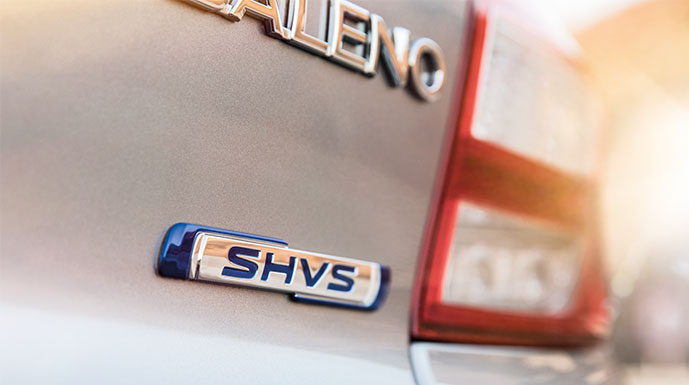 Smart Hybrid Vehicle by Suzuki (SHVS)
Suzuki have made their first steps into the world of electric car technology with the launch of Smart Hybrid Vehicles by Suzuki (SHVS).  This new technology is now available in the All-new Suzuki Baleno.  This 'mild' hybrid system monitors how your car consumes fuel and utilizes power.  The Baleno SHVS offers better overall mileage and additional power when needed without overloading the engine, making the Baleno even more fuel efficient and cost effective
How does SHVS work?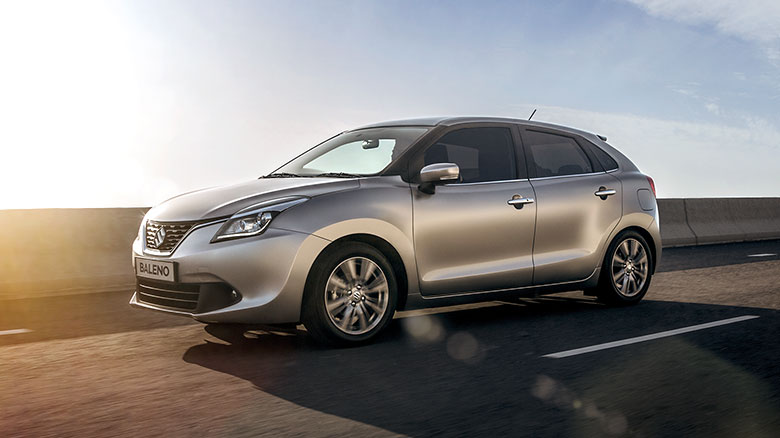 The innovative system works by converting kinetic energy generated when braking or decelerating into electric energy.  This energy is then stored in a special battery used to help improve the Baleno's overall efficiency.
The energy generated is then used in two key ways to maximize the Baleno's efficiency.  The first is by providing power to Suzuki's Integrated Starter Generator (ISG). This provides additional support to the engine when accelerating, particularly useful when accelerating on an incline.
Along with boosting acceleration, the hybrid system also includes a stop/start feature.  This system turns of the engine when the car is stationary, reducing fuel consumption and CO2 emissions in heavy traffic.  The SHVS aids this stop/start system by electrically assisting the petrol engine on take off, reducing the strain and improving the overall efficiency.
Efficiency and Price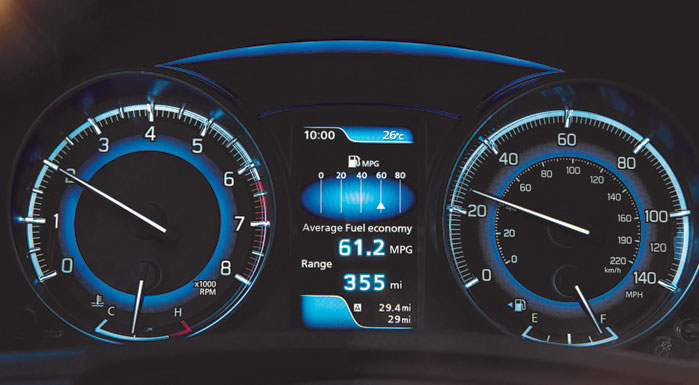 The Suzuki Baleno 1.2 SZ5 SHVS boasts excellent fuel efficiency, with a combined MPG of 70.6.  And for a small engine vehicle, it's nippy, with a 0-62mph acceleration of 12.3 seconds.
And all this cost-saving technology doesn't need to break the bank, with an on the road price for the 1.2 SZ5 SHVS of £13,499.
So if your looking for the perfect first step into the world of Hybrid technology, why not try out the All-new Suzuki Baleno.  Contact our Suzuki Effingham branch to find out more and arrange a test drive.  Or for more information the features available on the Baleno SHVS, visit our website.
Similar Articles
Although Hybrid and Electric cars remain a niche market in the UK, their popularity is growing. A brief look at the SMMT registration data for 2022 can give you an idea of where the market currently stands: Battery Electric Vehicles (BEVs): 267,203 cars sold in 2022. A 40.1% increase from 2021. Plug-in Hybrid Electric Vehicles […]
Toyota Motor Corporation and Suzuki Motor Corporation today announced their next step in their collaboration. This will focus on Hybrid Car production, including plans to bring production of a new Suzuki hybrid car to Toyota's UK factories. On Wednesday, Toyota and Suzuki announced an agreement to begin collaboration on electric vehicles and other in-car […]
Mazda announces their long-term "Sustainable Zoom-Zoom 2030" plan, including the introduction of a spark plug free petrol engine in 2019 Back in February we wrote about Mazda's rumoured research into a compression based petrol engine to replace their current spark ignition technology.  At the time, their had been no word from Mazda on the topic. […]