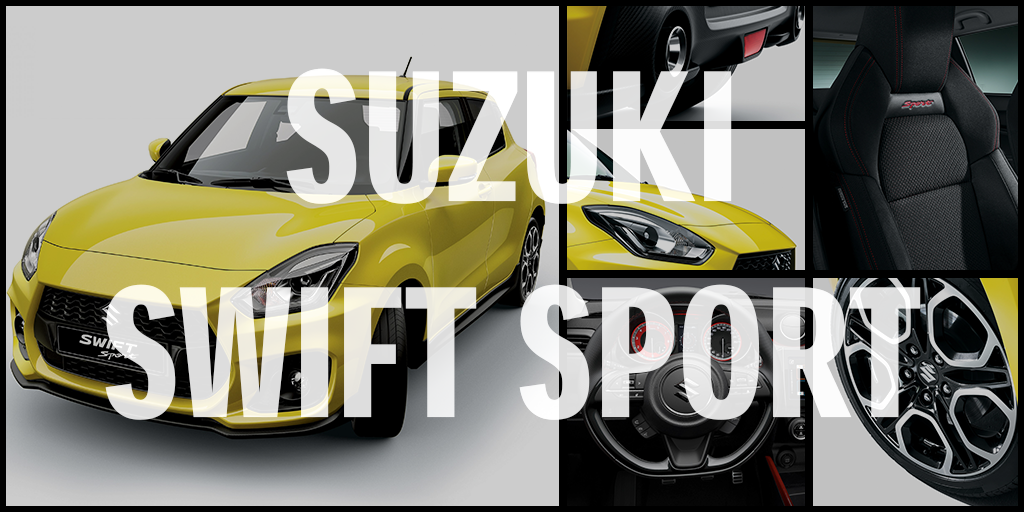 The new 2018 Suzuki Swift Sport
2018 Suzuki Swift Sport
On the 12th of September 2017, the Frankfurt Motor show saw the debut of the new 2018 Suzuki Swift Sport model. The highly anticipated Swift Sport is set to continue the model's success in the Supermini segment with a convincing lightweight formula. The Swift Sport is predicated to be released spring/summer 2018. Weighing in at just 975kg, the new Swift Sport is 80kg lighter than the previous Sport, making it one of the lightest hatches available. This allows it to recapture the excellent driving experience produced from the previous model.
Swift Sport Chief Engineer, Masao Kobori said that customers value a dynamic driving experience above everything else, which is why Suzuki has focused on delivering that.
Kobori said:
"We have made the new Swift Sport lighter, faster and more stimulating in every way."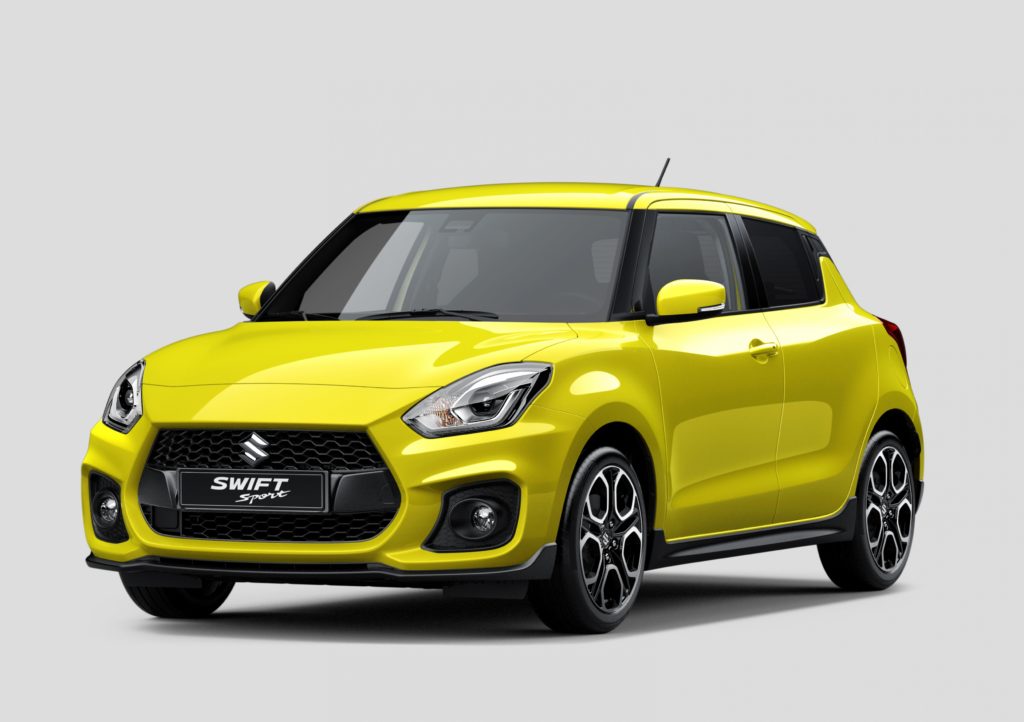 2018 Suzuki Swift Sport Styling
In comparison to previous versions, the general look is sportier and features a much larger grille to send more cooling air to the engine. The design of the mesh inside the grille is also new and looks much more menacing than the standard car's slatted grille. The Swift Sport also features new 17-inch alloy wheels. Suzuki will also be adding a new striking yellow paint scheme, known as Champion Yellow. Alongside the new Champion Yellow paint, there are further options such as metallic colours; Burning Red Pearl, Speedy Blue, Pure White Pearl, Mineral Grey and Super Black Pearl.
A more stable sports suspension will be fitted to the Swift Sport, meaning the car will sit lower than regular models, reducing body roll and helping it to feel more agile. Handling is more responsive than ever, resulting in genuine hot hatch performance.
Inside, the car gets red detailing on the dials and dash, while a sportier flat-bottomed steering wheel features. Bolstered sporty bucket seats will offer drivers more stability and comfort.
The Swift Sport will also include all the latest safety and infotainment available on the standard model:
7" touchscreen
Cruise control
Voice command
Air conditioning
USB connectivity
Autonomous emergency braking
Lane correction
A sleepy monitor
Radar cruise control
Advanced forward pedestrian detection



2018 Suzuki Swift Sport Driving/Engine
Suzuki has offered a brief insight into how the Swift Sport drives with a teaser video. It appears the new model will be just as good, if not better to drive than the last, which was well known for having excellent handling. Additionally, the interior photo shows the traction control can be turned off, meaning the Sport will be good fun to use around a race track.
The engine is smaller than its previous model, replacing the 1.6-litre naturally aspirated petrol unit with a smaller turbocharged unit. The 1.4-litre Boosterjet is one we've seen in the Vitara S, and the clear advantage is the addition of more torque from low engine speeds. This will allow the performance of the new model to feel faster when driving hard and when cruising, as well as an increase in everyday performance.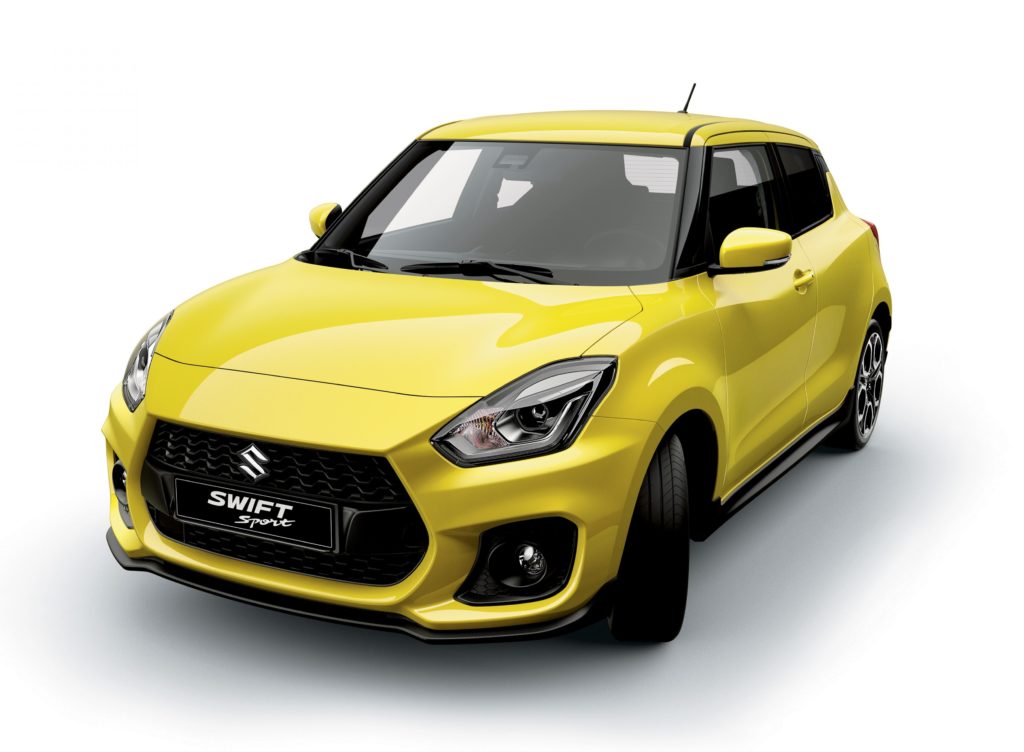 Exceptional performance characteristics are achieved on the new Swift Sport thanks to these two development key focus areas:
High-torque 1.4 Boosterjet, direct injection and turbocharged engine:
Peak torque of 230Nm from just 2,500rpm
Max power output 140HP
6-speed manual transmission
CO2 emissions 125g/km (NEDC)
Fuel economy up to 50.4mpg combined
Light and compact design with clever weight savings:
Total weight just 975kg
Compact length with low and wide proportions
overhaul of under-body structure produces light but extremely rigid frame
The Swift Sport is set to live up to all its expectations, by delivering a thrilling driving experience in a mature, but fun fashion. Suzuki Chief Engineer, Masao Kobori also stated "With the third generation we've moved the game on to the next level as a genuine hot hatch. And I'm confident that when you drive it you're going to go WOW."
To find out more about the current Suzuki range, contact a member of our Effingham sales team.
Similar Articles
The bold yet refined new Suzuki S-Cross 2022 has now been released, packed with new premium features and advanced safety equipment as standard, leading as one of the best in it's class.
The All-New Suzuki SWACE  Watch this space, for the new Suzuki Swace. Suzuki have had an transformative year and more is still to come. Suzuki have recently announced their second product derived from the newest partnership with Toyota, the all-new Suzuki Swace. The new, super spacious, estate car is a fully self-charging hybrid with a […]
Suzuki showcases their first plug-in hybrid SUV – the ACROSS Suzuki have announced the newest addition to the family, the Suzuki ACROSS, the first plug-in hybrid best described as a sophisticated family SUV. Powered by two brains rather than one, Suzuki and Toyota confirmed their collaboration in March 2019 and the long awaited all new […]