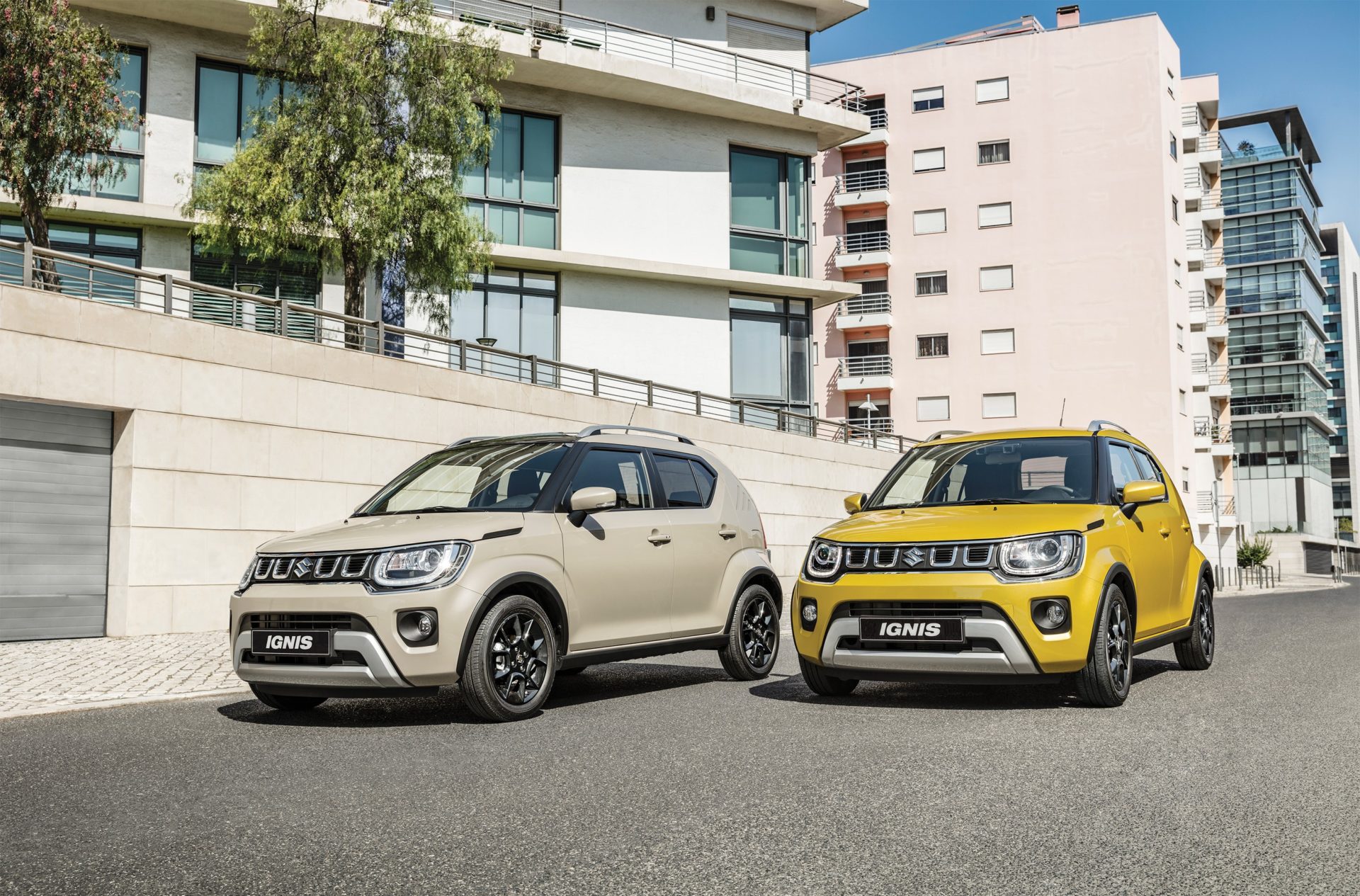 2020 Suzuki Ignis facelift revealed
4 years on from its launch, the popular and quirky Suzuki Ignis is getting an update, including a new 1.2 Dualjet engine with an enhance mild hybrid system.
The Suzuki Ignis has been a hit since its launch – offering drivers the perfect mix of 4-wheel drive versatility and compact city styling. And can you believe it's been on our roads for 4 years? So it's about time that it received a refresh, keeping everything you love about the quirky car, while adding some new features and a whole new engine. So what's changed, and when can you order your 2020 Suzuki Ignis facelift? Here's a quick summary with everything you need to know.
Refined exterior styling and brand new colours


You'll be pleased to hear that there haven't been any huge changes to the outside of the 2020 Suzuki Ignis. Instead, they've built upon the already iconic design to make it even more eye-catching. The largest difference is a brand new grille, similar to that on the Suzuki Jimny. The 5-spoke grille is accented by a new trapezoid-shaped silver garnish, which is matched by another at the back of the car.
A bigger change is the range of colours available for the Ignis. With this facelift, Suzuki has added three new body colours – Caravan Ivory Pearl Metallic, Rush Yellow Metallic, Tough Khaki Pearl Metallic. This brings the total number of colours in single-tone to eleven, and two-tone to seven.
Updated stylish interior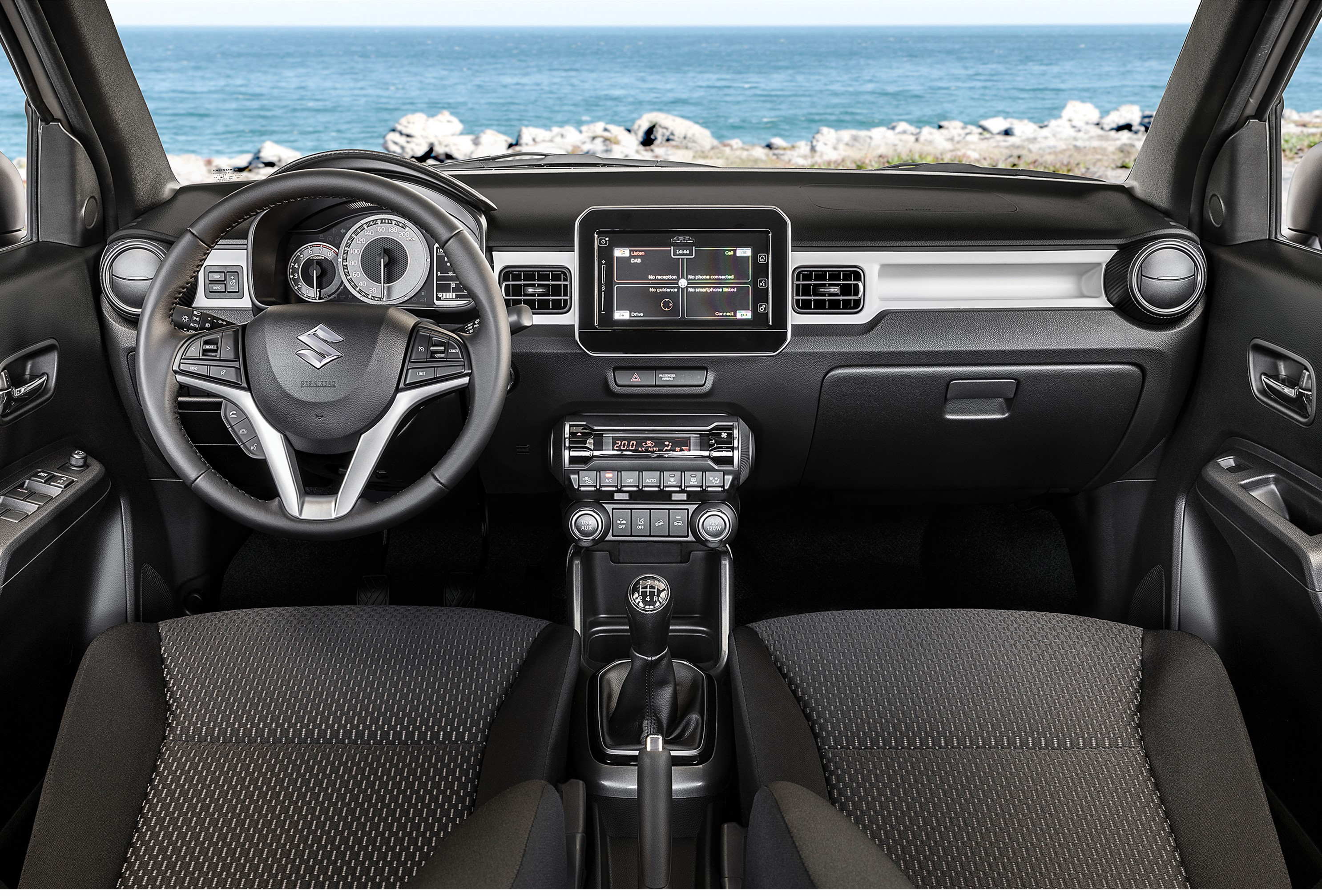 Inside the 2020 Suzuki Ignis facelift has been optimised to create a comfortable, stylish environment for drivers and passengers alike. Interior accenting has been updated with new gunmetal grey or blue colouring. These beautifully complement the grey or blue seat upholsteries.
Other changes include a redesigned metal instrument cluster, which has been updated with a contrast of blue and white. While simple, it leaves a bold impression that fits perfectly with the rest of the interior design.
Updated mild-hybrid engine, as well as CVT option
In a continued effort to improve their cars' efficiency, without compromising on the fun of driving, the 2020 Suzuki Ignis includes an updated 1.2 Dualjet mild-hybrid engine in all of its manual models. This new engine features a significantly enlarged 10Ah lithium-ion battery. This is up from the 3Ah battery in the outgoing SHVS engines.
The 2020 Suzuki Ignis will also include a CVT option, which offers powerful acceleration at low speeds, as well as outstanding performance while cruising at high speeds.
The 2020 Suzuki Ignis facelift will go on sale in April, with further information to come closer to launch. You can find out more about the Suzuki Ignis by contacting our Effingham Showroom Team.
Similar Articles
The bold yet refined new Suzuki S-Cross 2022 has now been released, packed with new premium features and advanced safety equipment as standard, leading as one of the best in it's class.
The All-New Suzuki SWACE  Watch this space, for the new Suzuki Swace. Suzuki have had an transformative year and more is still to come. Suzuki have recently announced their second product derived from the newest partnership with Toyota, the all-new Suzuki Swace. The new, super spacious, estate car is a fully self-charging hybrid with a […]
Suzuki showcases their first plug-in hybrid SUV – the ACROSS Suzuki have announced the newest addition to the family, the Suzuki ACROSS, the first plug-in hybrid best described as a sophisticated family SUV. Powered by two brains rather than one, Suzuki and Toyota confirmed their collaboration in March 2019 and the long awaited all new […]