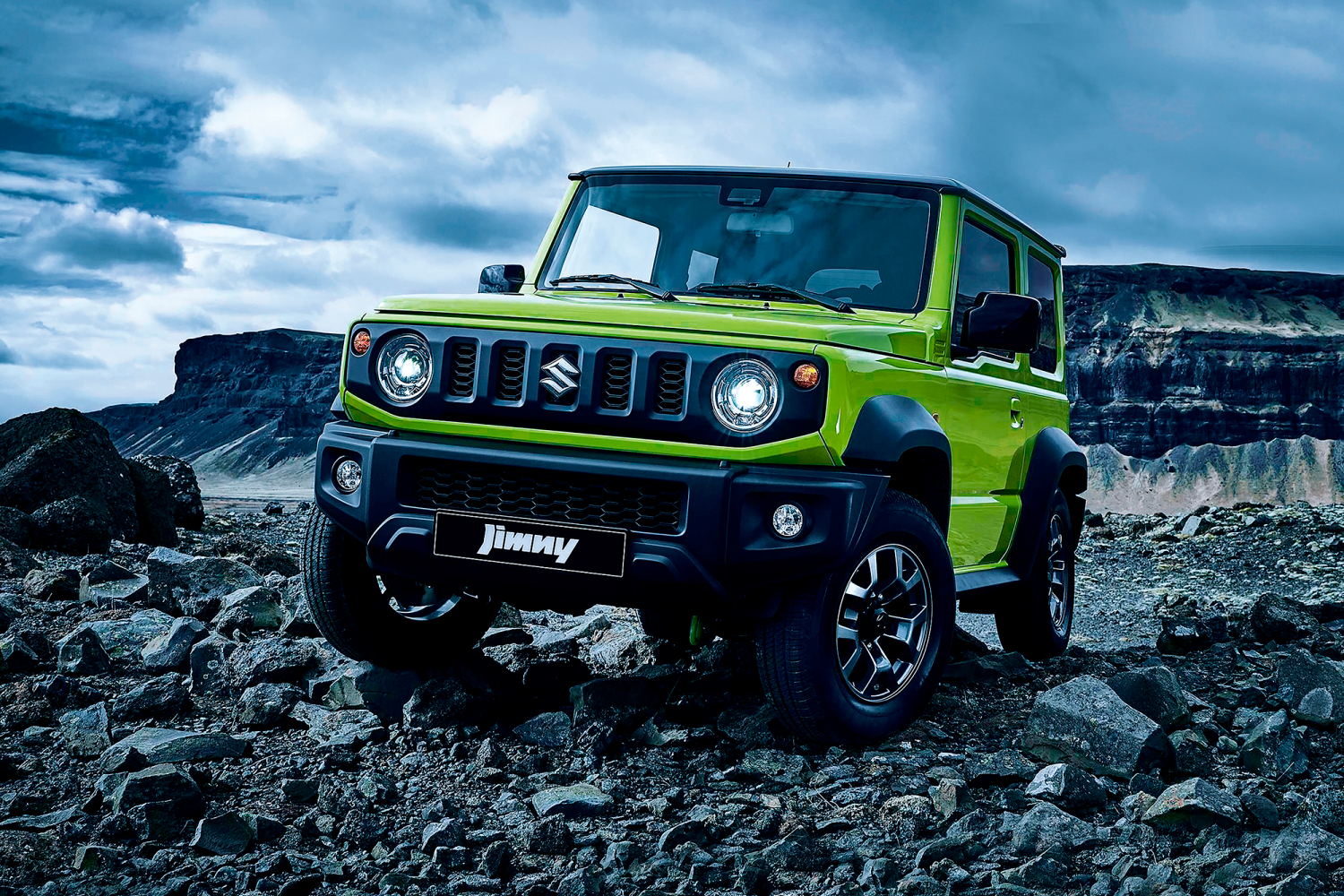 The all new 2019 Suzuki Jimny
With all of the attention being gained around the all new Suzuki Jimny, the wait for the car to come on sale is getting closer and closer. Here's some information about the all new Jimny to get you even more excited!
2019 Suzuki Jimny
Suzuki have released that there will be two model grades available from launch; SZ4 priced at £15,499, SZ5 priced at £17,999 with manual transmission and £18,999 with automatic transmission. The Jimny will retain its traditional Ladder-frame chassis for optimum off-road performance and the body frame torsional rigidity is now 1.5 times higher than previous model which enhances both on and off road performance. The new Jimny is also  30mm shorter in overall length, 45mm wider and 20mm higher than previous model.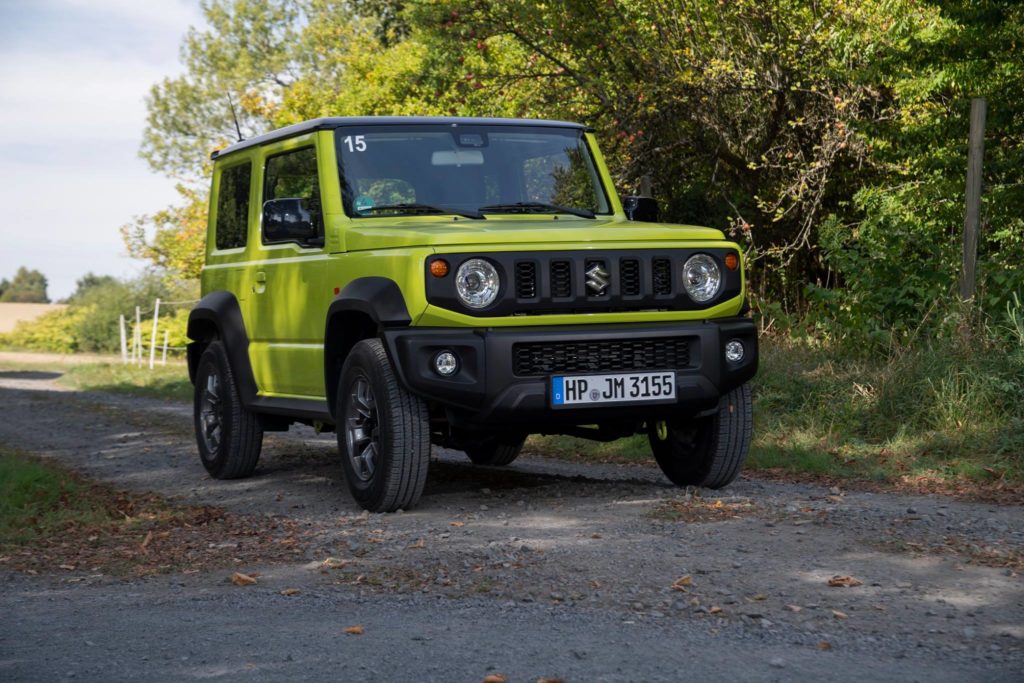 The former 1.3-litre engine is replaced by a 1.5-litre unit in the new Jimny. It delivers higher torque than its predecessor with ample torque available at low revolutions which enhances driving performance especially while driving off-road where a low engine speed is often needed. Despite the increased displacement, it has smaller overall dimensions than the engine it replaces, with 15 per cent reduced weight, contributing to enhanced fuel efficiency. Authentic off-roaders must be tough enough to handle the harshest conditions. From its ladder frame structure to its new 1.5-litre engine, the new Jimny is built for rough-road adventures. But on-road ability was not compromised, with the higher torsional rigidity of the ladder frame providing a more comfortable ride on the road, and newly equipped steering damper on the front suspension minimising steering wheel vibration and kickback. Whether navigating the urban jungle or exploring off the beaten track, the Jimny is sure to satisfy adventurous minds.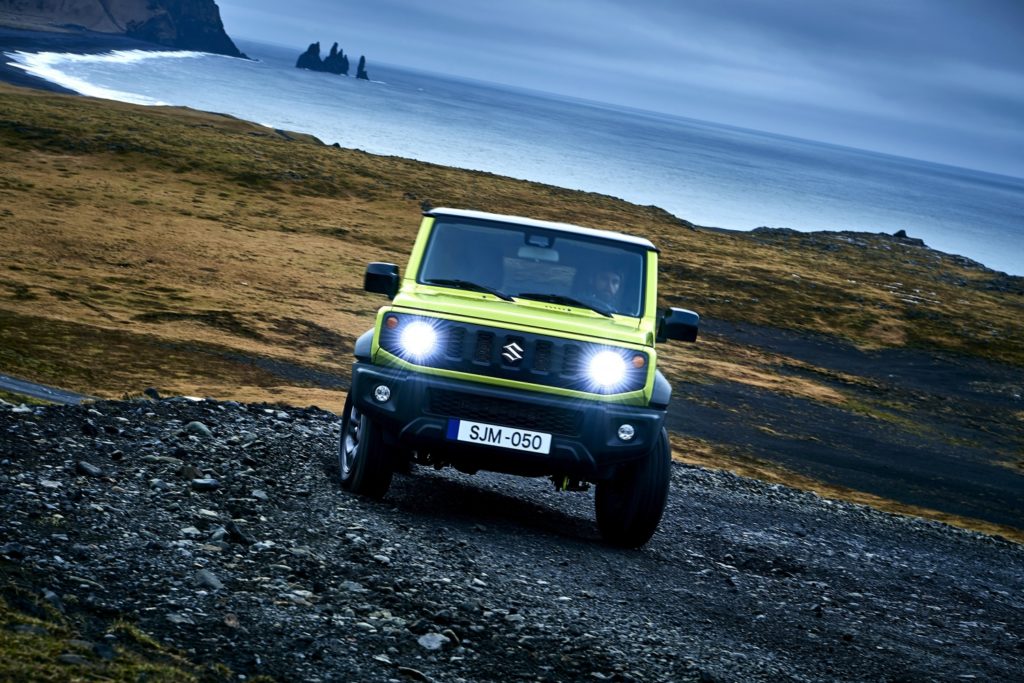 Suzuki Safety Support is Suzuki's preventative safety technology that helps the driver avoid accidents and supports the driver to have peace of mind during every day driving. Dual Sensor Brake Support (DSBS) is fitted as standard which operates if the system determines that there is a risk of collision with a forward vehicle or pedestrian. If activated, it issues an audio and visual warning, increases braking force, or applies autonomous emergency braking depending on the situation to help avoid a collision or reduce damage.
Here are some of the features on the new Jimny:
ALLGRIP 'PRO' selectable four-wheel drive fitted as standard equipment.
Most technically advanced Jimny model available with Dual Sensor Brake Support, Hill Descent Control, Lane Departure Warning, six airbags, and High Beam Assist all fitted as standard equipment. SZ5 grade features LED headlights as standard.
High standard specification for SZ4 to include air conditioning, cruise control, Dual Sensor Brake Support, CD player with DAB Radio, Bluetooth connectivity and front foglamps.
SZ5 adds 15-inch alloy wheels, rear privacy glass, Climate Control, Navigation system with Smartphone Link, heated front seats.
377 litre luggage space which is 53 litres larger than its predecessor.
Powered by new 1.5-litre four-cylinder petrol engine with an output of 101PS – now of lightweight construction for improved fuel efficiency.
Six body colours will be available at UK launch including a new colour developed exclusively for the new Jimny: a high-visibility "Kinetic Yellow"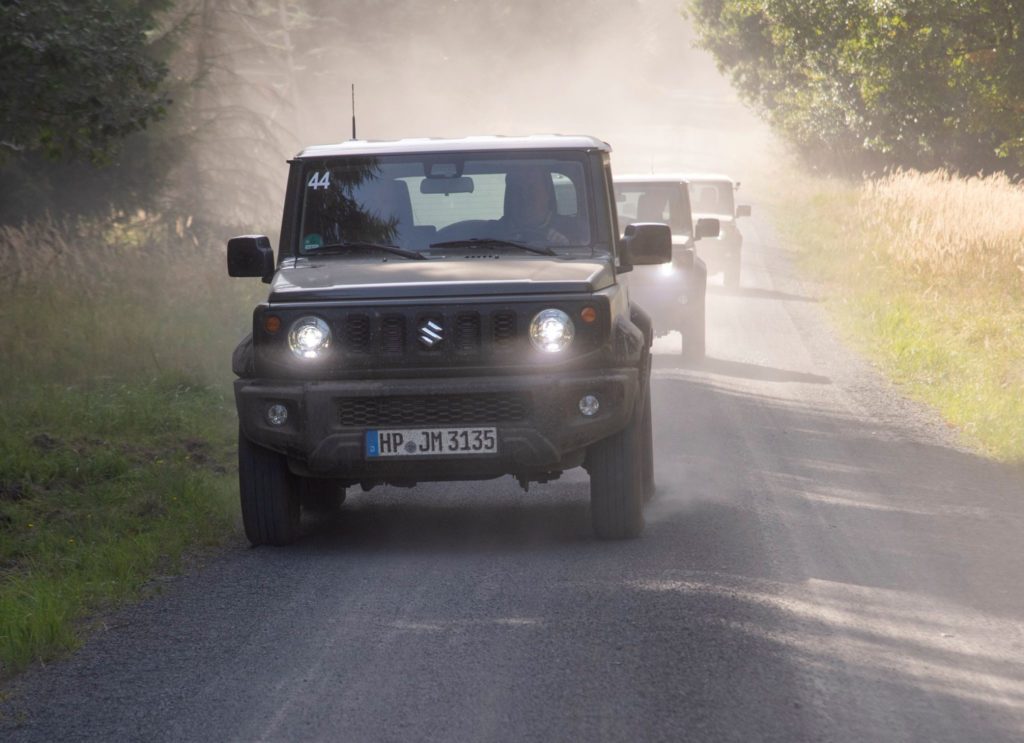 If you have any questions regarding the all new 2019 Suzuki Jimny, ask us on our social channels! We are @twwhiteandsons on Facebook and Twitter! If you would like to officially register your interest in the Jimny to be kept up to date with all information leading up to the Jimny coming on sale, follow this Link.
Similar Articles
The bold yet refined new Suzuki S-Cross 2022 has now been released, packed with new premium features and advanced safety equipment as standard, leading as one of the best in it's class.
The All-New Suzuki SWACE  Watch this space, for the new Suzuki Swace. Suzuki have had an transformative year and more is still to come. Suzuki have recently announced their second product derived from the newest partnership with Toyota, the all-new Suzuki Swace. The new, super spacious, estate car is a fully self-charging hybrid with a […]
Suzuki showcases their first plug-in hybrid SUV – the ACROSS Suzuki have announced the newest addition to the family, the Suzuki ACROSS, the first plug-in hybrid best described as a sophisticated family SUV. Powered by two brains rather than one, Suzuki and Toyota confirmed their collaboration in March 2019 and the long awaited all new […]