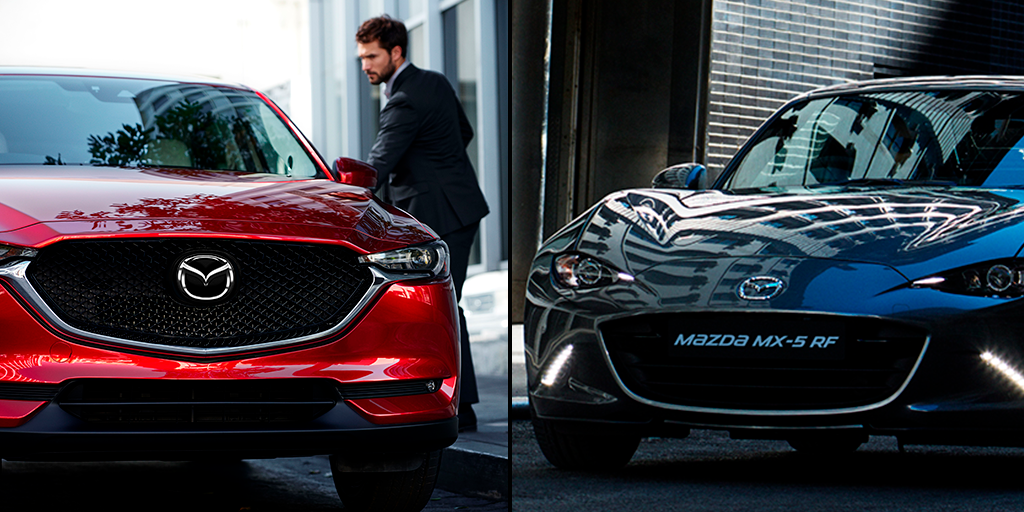 Two wins for Mazda at 2019 AutoTrader New Car Awards
More awards for Mazda this week from the 2019 AutoTrader New Car awards, winning Best Car for Dog Owners for the Mazda CX-5 and Most Loved Car for the MX-5 RF.
The awards just keep coming for Mazda, with the Japanese manufacturer picking up two more wins at the 2019 AutoTrader New Car Awards.  The Mazda CX-5 came away with Best Car for Dog Owners, while the Mazda MX-5 RF was named Most Loved Car. Similar to the Honest John Awards, the AutoTrader Awards stand out from the others, with the titles being decided by owners, not a judging panel. The winners are determined through a series or ratings by 63,000 real car owners, including a rating for overall satisfaction.
AutoTrader's Editorial Director Erin Baker had this to say on Mazda's wins: "Mazda should be particularly proud to take home two awards. Lots of us have emotional connections with cars; they're more than just a way of getting from A to B."
CX-5 wins Best Car for Dog Owners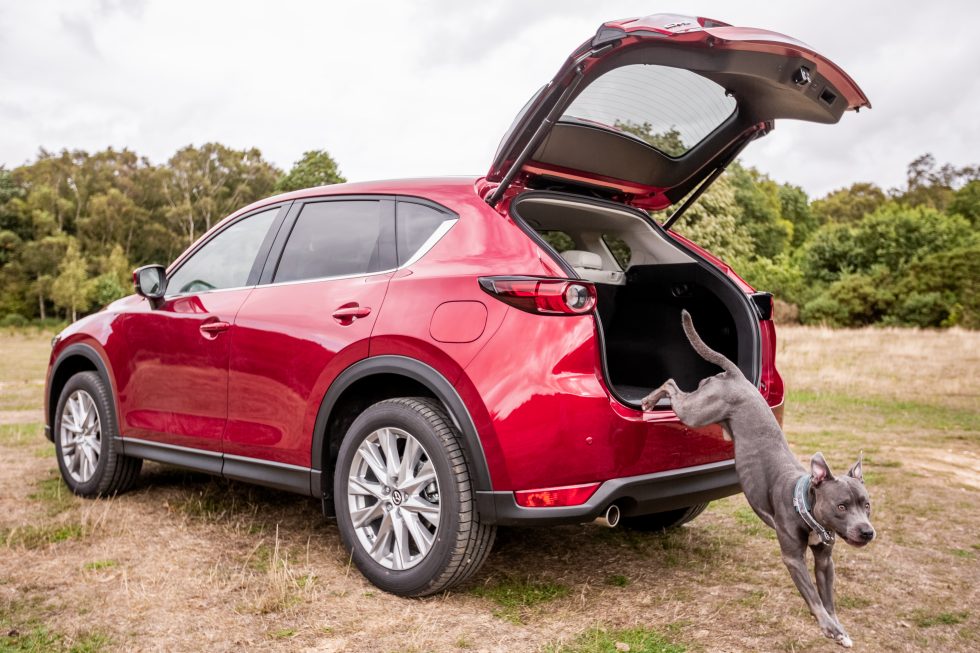 The CX-5 proves once again that it's the perfect car for a wide range of owners. It walks away with the Best Car for Dog Owners at the 2019 AutoTrader New Car Awards, thanks to its practicality and quality. When asked what made it such a great car for man's best friend, owners praised its generous cabin space and safety, as well as the wide range of accessories available to help keep their four-legged cargo safe. This includes a Mazda dog guard for £183.55 including fitting and boot mat and bumper protector to guard against muddy paws for just £52.94.
The CX-5 was also praised for how good it is to drive, proving it's a great choice for drivers and dogs alike.
Commenting on Mazda's win, Erin Baker commented, "for dog owners, space and how easy it is to make use of that space is crucial and owners were quick to point out the CX-5's comfort".
Mazda are or course thrilled to receive this award. Mazda Motors UK Managing Director, Jeremy Thomson stated, "I'm also delighted that the CX-5's excellent family credentials extend to the furry friends at the heart of many households".
MX-5 RF named Most Loved Car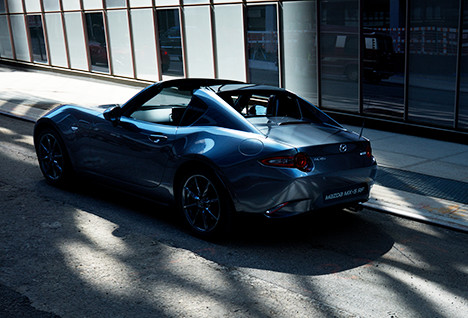 From loved by dogs to loved by drivers, Mazda also bagged the high-praise of "Most Loved Car" for the MX-5 RF at the 2019 AutoTrader New Car Awards. It's yet another accolade for the beloved and highly-successful sports car and comes just in time for the 30th anniversary of the very first MX-5 in 1989. It topped the list for its owners due to its combination of affordability, driving engagement and style.
Elaborating on this, Eric Baker said, "The Mazda MX-5 RF is loved for a whole host of reasons, not least because of the way it drives and how it looks".
Reflecting on the important place the MX-5 has in Mazda's history and philosophy, Jeremy Thomson commented, "The MX-5 has always been the very epitome of the good to drive ethos that sits at the heart of every Mazda, so it's great to see the MX-5 RF win such an emotive category as Most Loved Car".
You can try the Mazda CX-5 and MX-5 RF for yourself at our Mazda Showrooms in Bookham, Weybridge and Orpington.  Or if you're interested in the great dog-friendly accessories available for your Mazda, get in touch with one of our aftersales teams in Byfleet, Bookham and Orpington.
Similar Articles
Mazda consistently delivers innovative vehicles to the market, and the MX-30 is no exception. The launch of the MX-30, Mazda's first pure electric vehicle (EV) in 2020 marked the first step in Mazda's roadmap towards electrification. Available as both a pure EV and a new plug-in hybrid R-EV, the Mazda MX-30 models combine a sophisticated […]
Available in both a pure EV and Plug-In Hybrid R-EV, the Mazda MX-30 is centred around the carmaker's Kodo design philosophy. The innovative design creates a lasting impression, and its exciting features and equipment make a thoughtfully curated interior that combines style, comfort, and functionality. From cutting-edge technology to the seamless fusion of sophistication and practicality, Mazda's commitment […]
In the ever-evolving landscape of compact crossover SUVs, Mazda has once again proved its expertise with the revolutionary Mazda MX-30. Captivating the hearts of automotive enthusiasts, the MX-30 brings forth a harmonious fusion of power, innovation, and striking design. This remarkable vehicle represents Mazda's commitment to a sustainable future while staying true to its century-old legacy […]