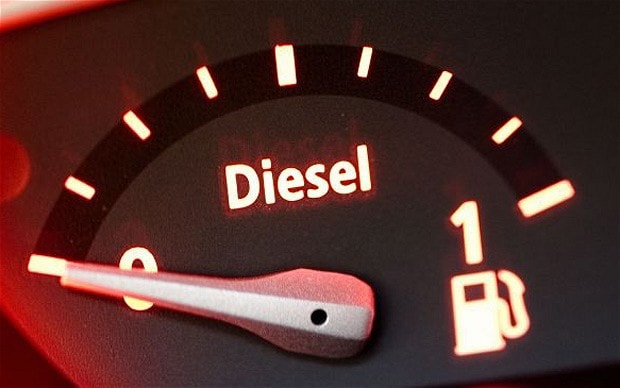 The truth behind diesel engines

UPDATED 27/09/2017: To give a bit more background into the history of Diesel and the current consensus, we've added the handy infographic above.  A full guide can be found at http://www.hendy.co.uk/the-truth-about-diesel-engines/
Petrol or diesel? A confusing choice.
Choosing between a diesel or petrol engine is one of the important decisions you will make when choosing your next car and with recent press coverage of the vehicle emissions and road tax changes, it can be a confusing decision to make.
Diesel has long been the fuel of choice for drivers who travel many miles each year, or for those that require additional torque (for example, when towing). The rise in awareness of Global Warming and the focus on reducing CO2 emissions at the start of the 21st Century further put diesel engines into the spotlight as the fuel of choice to use due to the lower carbon dioxide emissions. A diesel engine produces nearly 20% lower CO2 and uses 20% less fuel than its petrol counterpart – meaning fuel bills are lower.
However, recent research in another emission, Nitrogen Oxide (NOx) has caused increased controversy surrounded emissions of diesel engines. Diesel engines typically produce higher volumes of Nitrogen Oxide which is known to be harmful to human health. This is a large cause for concern, especially in city centres where high congestion can result in much poorer air quality than in the suburbs or countryside. The confusion has been further increased by the Emissions Scandals in 2015 which exposed certain manufacturers who used "cheat" software in their diesel engines. These cars were fitted with a device causing them to emit lower emissions when in a formal test situation but were not representative during real world driving.
EURO 6
Since 1992, a series of European wide standards have gradually worked towards reducing diesel emission levels. The latest Euro standard, Euro 6 was introduced in 2015. For diesel engines, it reduced the acceptable NOx emission form 0.18gkm to 0.08g/km
In addition, in April 2017, the UK government announced plans to introduce an Ultra-Low Emission Zone in London which will come into force in April 2019. This will be targeting the most polluting cars, vans and motorbikes which drive through central London – any petrol car which doesn't meet Euro 4 and any diesel car that doesn't meet Euro 6 will have to pay a fee (£12.50 for cars and motorbikes and £100 for HGVs) and it is hoped that the introduction of this Ultra Low Emission Zone will cause a 50% drop in emissions by 2020.

So are diesel engines all bad?
Not quite! While the Emissions Scandals brought fear and a lack of trust to many brands, there are still a large number of manufacturers who never used cheat software – because they don't need to!  Some manufacturers such as Ford and Mercedes opt to use a combination of a lean NOx trap and Selective Catalytic Reduction technology to reduce emissions. This involves addition of a liquid called AdBlue (made of urea) to the exhaust system to convert harmful NOx to harness Nitrogen (N) and water (H20).
Other manufacturers, such as Mazda have developed engines which are so efficient that they do not require the addition of AdBlue in order to meet the highest emission standards. Mazda's SKYACTIV-D engine has complied with Euro 6 emission standards without NOx after-treatment since 2013. All-New CX-5 is the latest addition to the Mazda range, featuring an exceptionally efficient SKYACTIV-D engine, as well as offering a 2litre petrol version.
How does Mazda SYKACTIV-D work?
Mazda's SYKACTIV diesel technology allows the compression ratio to be much lower than traditional diesel engines. The engine has been developed to have a 14:1 compression ratio which is the lowest in the World. As a result of having a low compression ratio, the temperature and pressure at the moment of fuel combustion is lower.
As a result, ignition takes a fraction longer – just half a millisecond longer – but in that time, the air and fuel is able to mix better, which makes combustion more uniform and complete, thereby reducing emissions of CO2 and NOx.
https://www.youtube.com/watch?v=0C9OLDIRLeI&t=3s
So while traditional diesel engines produce higher polluting emissions, and some manufacturers require the addition of products like AdBlue (which is costly and time consuming) Mazda's SKYACTIV-D passes Euro 6 emission tests with flying colours.
Worldwide Harmonized Light Vehicle Test Procedure
Understanding vehicle emission data can be confusing and frustrating. Not only are there multiple emission ranges, but often real world driving never replicates the fuel economy and emissions you are promised when buying a car. But that is soon to change. As of September 2017, a new way to measure vehicle emissions will be introduced called the Worldwide Harmonized Light Vehicle Test Procedure. This will represent real world driving condition, stopping manufacturers from claiming more efficient engines than they actually produce and produce accurate and obtainable emission and fuel economy figures.
So, should you be thinking about changing your car, and are torn between petrol or diesel here are the main points to think about:
Do you travel long distances, or cover a reasonably high mileage?
Do you require higher torque (for towing etc)?
If so – a diesel car may be a better option than the equivalent petrol model.
Check whether the car you are looking to buy meets Euro 6 standards. If not, we advise you to avoid it, especially if you are looking to drive into London regularly.
Does the car you are looking at buying require the addition of AdBlue or any other Factor this into your costings
All of our sales staff have detailed knowledge in the pros and cons of both fuel types, so if you are still unsure what type of fuel you would prefer, they will be happy to offer more information and assist you in your choice. Visit our sales branches located at Weybridge, Bookham Effingham andOrpington.
Similar Articles
Although Hybrid and Electric cars remain a niche market in the UK, their popularity is growing. A brief look at the SMMT registration data for 2022 can give you an idea of where the market currently stands: Battery Electric Vehicles (BEVs): 267,203 cars sold in 2022. A 40.1% increase from 2021. Plug-in Hybrid Electric Vehicles […]
Toyota Motor Corporation and Suzuki Motor Corporation today announced their next step in their collaboration. This will focus on Hybrid Car production, including plans to bring production of a new Suzuki hybrid car to Toyota's UK factories. On Wednesday, Toyota and Suzuki announced an agreement to begin collaboration on electric vehicles and other in-car […]
Mazda announces their long-term "Sustainable Zoom-Zoom 2030" plan, including the introduction of a spark plug free petrol engine in 2019 Back in February we wrote about Mazda's rumoured research into a compression based petrol engine to replace their current spark ignition technology.  At the time, their had been no word from Mazda on the topic. […]