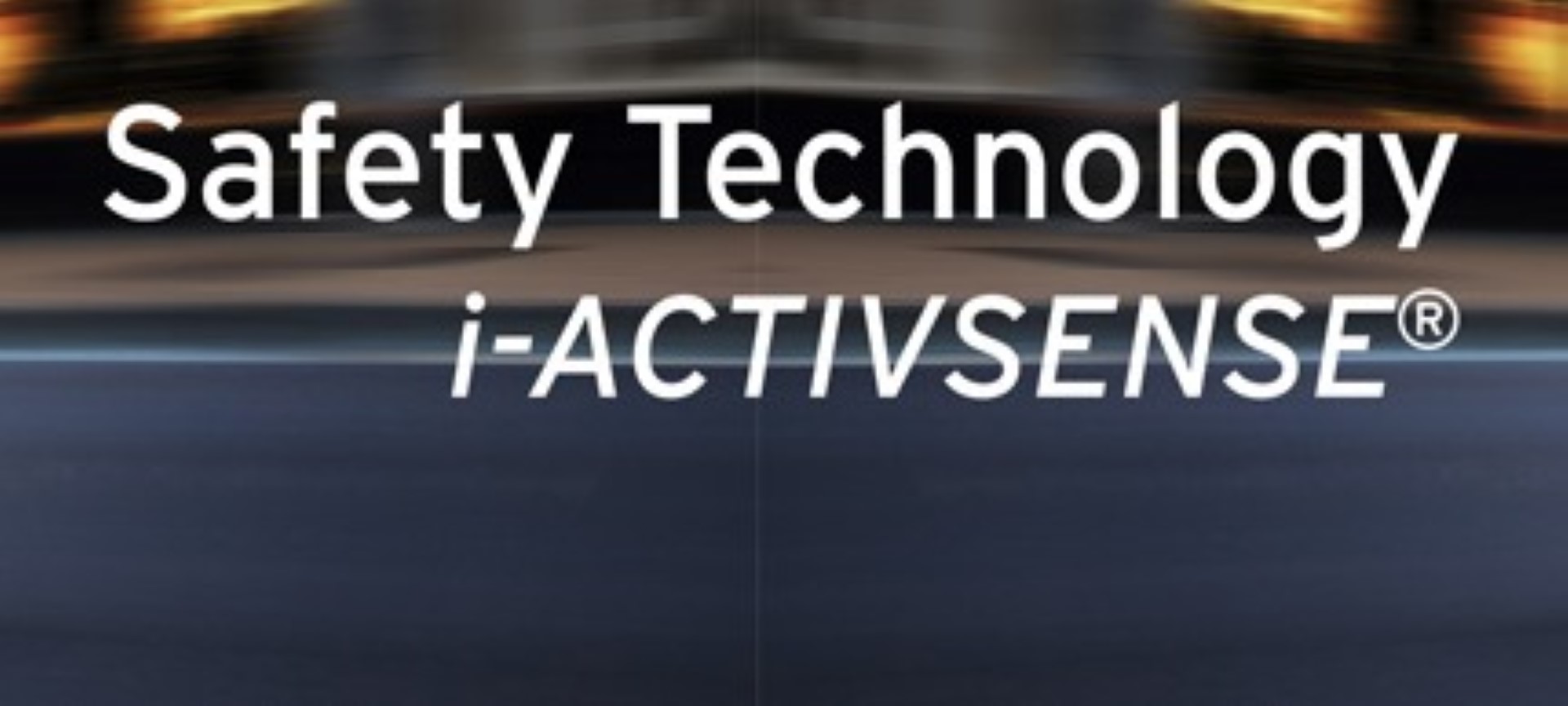 Mazda's i-Activsense Explained
With car technology becoming increasingly diverse and complicated, it's easy to get lost in the sea of acronyms and labels.  So we're going to break down Mazda's i-Activsense to its component parts.  All technologies included under the i-Activsense umbrella are designed to improve safety and give driver's confidence in their car.  So what does i-Activsense include?
Smart City Brake Support (SCBS)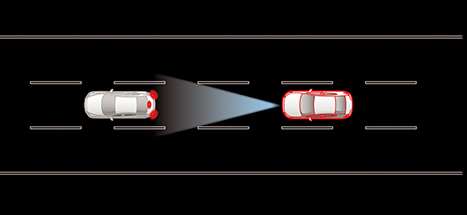 First on the acronym list is SCBS – Smart City Brake Support.  This smart little system utilises the built-in sensors to continually monitor the distance and closing speed to objects in front of you.  In the event that the car thinks you're getting too close to the object in front, there will be an audible and visual warning for the driver.  Not only that, the system can also prime the brakes for a emergency stop if the distance is deemed too small.
Adaptive LED Headlights with Highway Mode (ALH)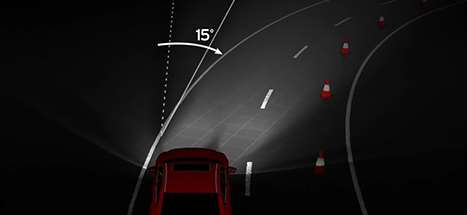 Visibility when driving at night can be a real pain.  Mazda have tried to combat this by developing Adaptive LED Headlights.  This is done through three unique functions:
Glare-free High Beam – Detects the positions of vehicles ahead and oncoming traffic, turning off sections of LEDs.
Wide-range Low Beam – Ensures LED lights illuminate both sides of the road to help light up junctions and turns.
Highway Mode – Raises headlamp optical axis when driving at motorway speeds to increase visibility at a distance
Driver Attention Alert (DAA)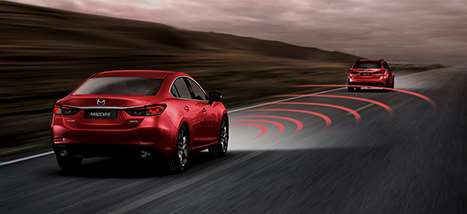 Driver Attention Alert is designed to detect changes in driving that could be caused by fatigue.  The system works by 'learning' your driving style and monitoring the steering wheel angle and driving speed.  It then combines this with information from the forward sensing camera.  When it detects fatigue induced behaviour, the car periodically provides visual and audible alerts suggesting you take a break.
Lane Keep Assist (LAS) and Lane Departure Warning System (LDWS)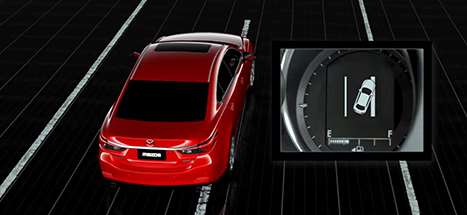 Both Lane Keep Assist (LAS) and Lane Departure Warning System (LDWS) are designed to help keep the car in the lane.  LAS uses the forward sensing camera to monitors road markings.  It then provides steering torque assistance and alerts the driver through steering wheel vibration and audible alerts.
LDWS detects the line markings on the road and alerts the driver to possible drifting.  The system also recognises if crossing the line is an intentional manoeuvre when the turn signal is used or the vehicle accelerates.  In that case it won't sound an alert.
Blind Spot Monitoring System (ABSM) with Rear Cross Traffic Alert (RCTA)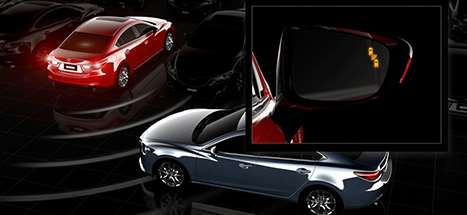 Blind Spot Monitoring System (ABSM) does what is says on the tin.  It uses a millimetre-wave  radar sensor to monitor blind spot areas and alert you to approaching vehicles when changing lanes.  It then flashes a symbol in the same door mirror as the indicated direction and makes an audible sound to warn the driver.
The same sensors are used in Rear Cross Traffic Alert (RCTA).  When reversing, the car will monitor for vehicles approaching from both sides.  It then alerts the driver in the same way as ABSM.
Hill Launch Assist (HLA)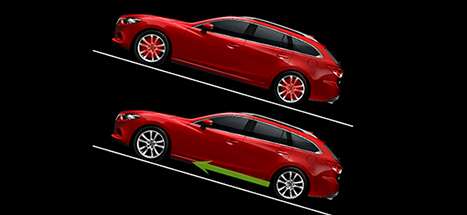 Mazda's Hill Launch Assist (HLA) is designed to take the stress out of hill starts.  This system holds the break after you move your foot to the accelerator when it detects the car is on a slope.  It releases once acceleration is applied to create a smooth start.
Mazda Radar Cruise Control (MRCC)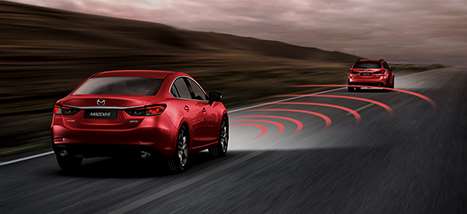 While Cruise Control is nothing new, Mazda Radar Cruise Control takes the system to the next level.  MRCC uses millimetre wave radar sensors located in the front grille to monitor the speed and distance of the car in front.  It then adjusts the cruise control speed to ensure a safe distance is maintained.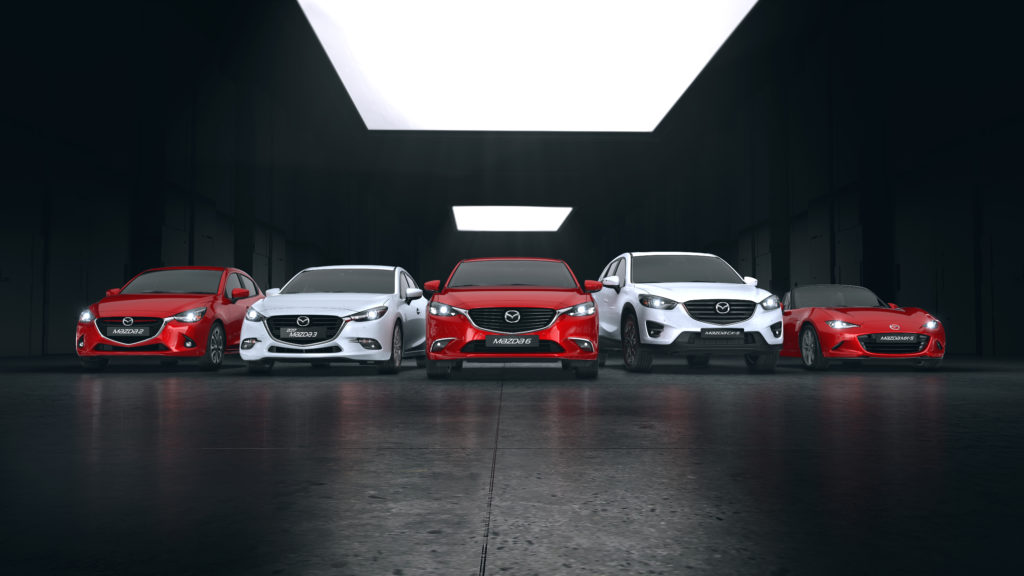 To find out about the Mazda range and which cars offer i-Activsense, visit our website, or contact one of our Mazda sales sites.  They're located in Weybridge, Surrey, Bookham, Surrey and Orpington, Kent.
Similar Articles
Although Hybrid and Electric cars remain a niche market in the UK, their popularity is growing. A brief look at the SMMT registration data for 2022 can give you an idea of where the market currently stands: Battery Electric Vehicles (BEVs): 267,203 cars sold in 2022. A 40.1% increase from 2021. Plug-in Hybrid Electric Vehicles […]
Toyota Motor Corporation and Suzuki Motor Corporation today announced their next step in their collaboration. This will focus on Hybrid Car production, including plans to bring production of a new Suzuki hybrid car to Toyota's UK factories. On Wednesday, Toyota and Suzuki announced an agreement to begin collaboration on electric vehicles and other in-car […]
Mazda announces their long-term "Sustainable Zoom-Zoom 2030" plan, including the introduction of a spark plug free petrol engine in 2019 Back in February we wrote about Mazda's rumoured research into a compression based petrol engine to replace their current spark ignition technology.  At the time, their had been no word from Mazda on the topic. […]