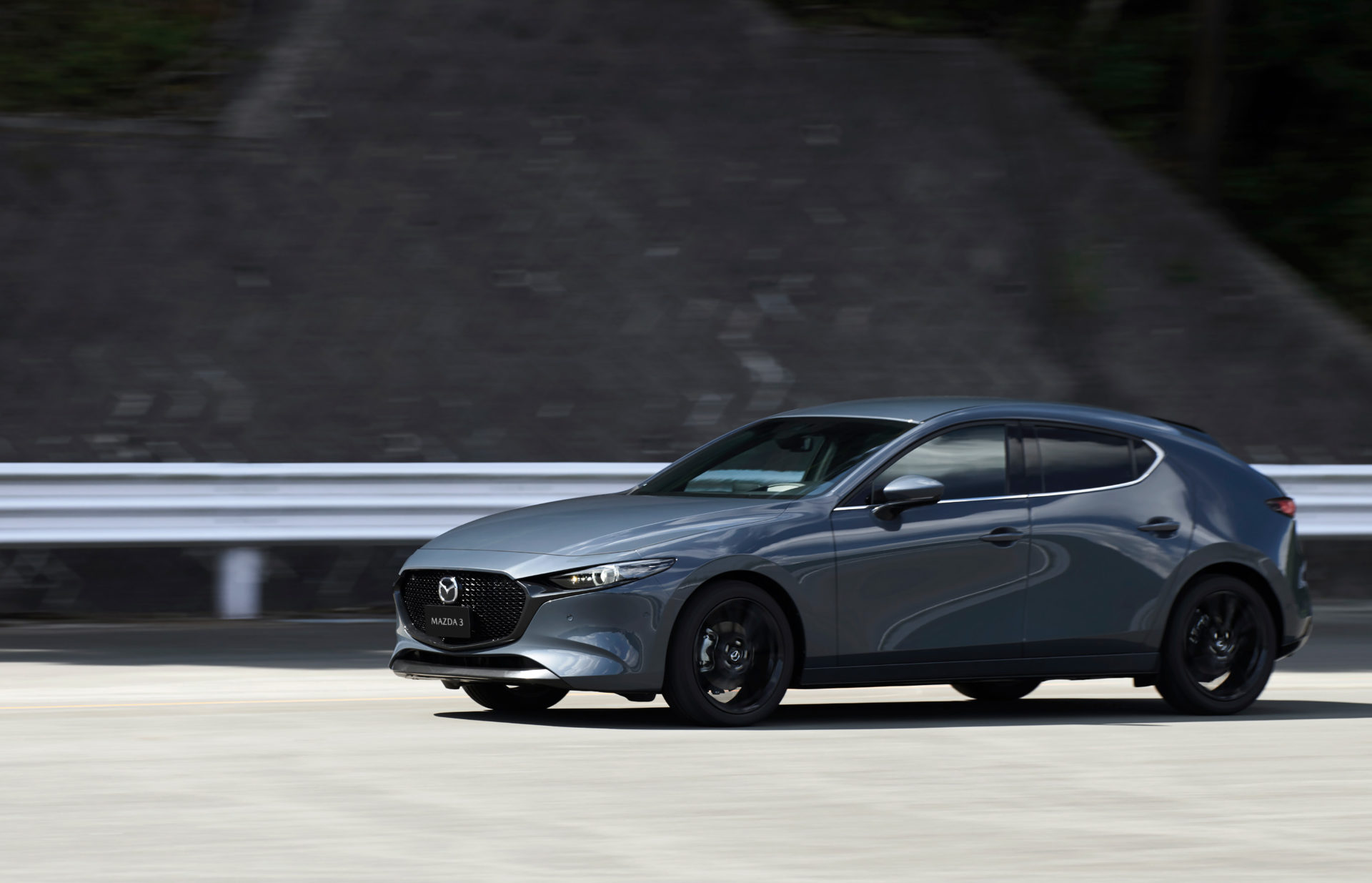 All-New 2019 Mazda 3!
All-New Mazda 3, the first of the new generation Mazda range. With its matured Kodo design language, ingenious technologies and finest quality materials, the new generation Mazda 3 offers drivers something more than just a car. Jinba Ittai, 'oneness' between driver and machine is evident once All-New Mazda 3 is taken to the road. A quieter cabin and human centric Skyactiv-Vehicle Architecture creates a comfortable and pleasant driving experience like no other.
The powertrain line-up comprises of the latest 2.0 Skyactiv-G and 1.8 Skyactiv-D engines, each of which provides a responsive drive in any situation. Based on its philosophy of designing the car around the human being, All-New Mazda 3 has dramatically enhanced fundamental driving attributes such that accelerating, turning and braking feel completely natural.
The all new Mazda 3 will involve many great features such as this new advanced safety technology: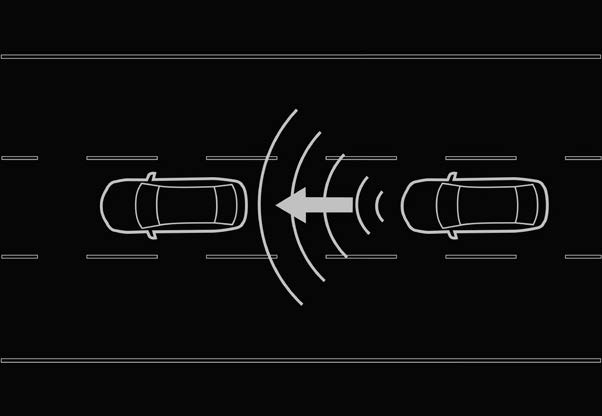 MAZDA RADAR CRUISE CONTROL
(MRCC)
MRCC is an adaptive cruise control
system. To activate, the driver sets a
maximum speed (just as with cruise
control) and size of the gap to maintain.
The radar watches for traffic ahead and
once the system senses a vehicle in front,
the car will slow down and speed up
automatically maintaining the drivers
preset distance.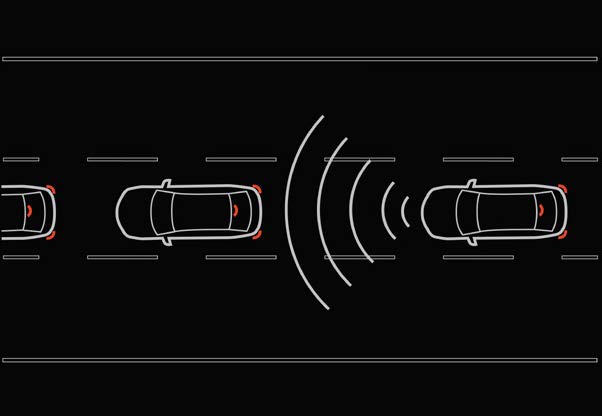 ADVANCED SMART CITY BRAKE
SUPPORT (SCBS)
Designed to help avoid or minimise
the effects of collisions at speeds up to
approximately 50mph. The forward-facing
camera and laser-based system
continually monitors the gap and closing
speed of the vehicle in front, and applies
the brake if a collision is likely. The
pedestrian Autonomous Emergency
Braking (AEB) system monitors the
surroundings and aids the driver if the
system detects a potential collision
involving pedestrians.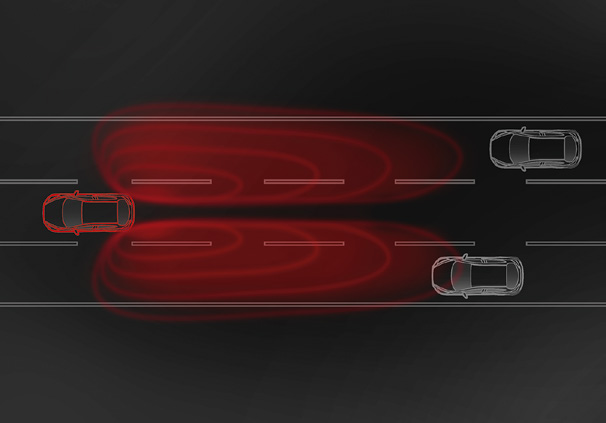 BLIND SPOT MONITORING (BSM)
Warns you of a vehicle entering a
detection zone situated up to 50 metres
behind, by activating a door-mirror
mounted warning light on the relevant
side of the vehicle. If you then indicate
prior to turning in that direction, the
warning light flashes and an audible alert
sounds. Working at speeds as low as
20mph the system can prevent drivers
from moving into the path of a following
vehicle.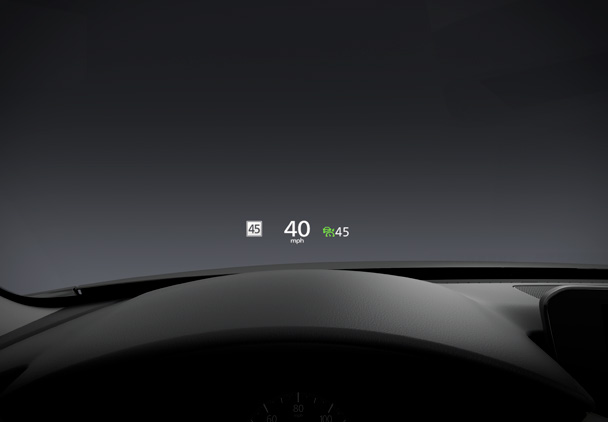 COLOUR ACTIVE DRIVING DISPLAY
The colour Active Driving Display
projects essential driver information
including speed, turn-by-turn navigation
and traffic signs onto the windscreen,
closer to the drivers field of vision
meaning you can safely focus on the
road ahead.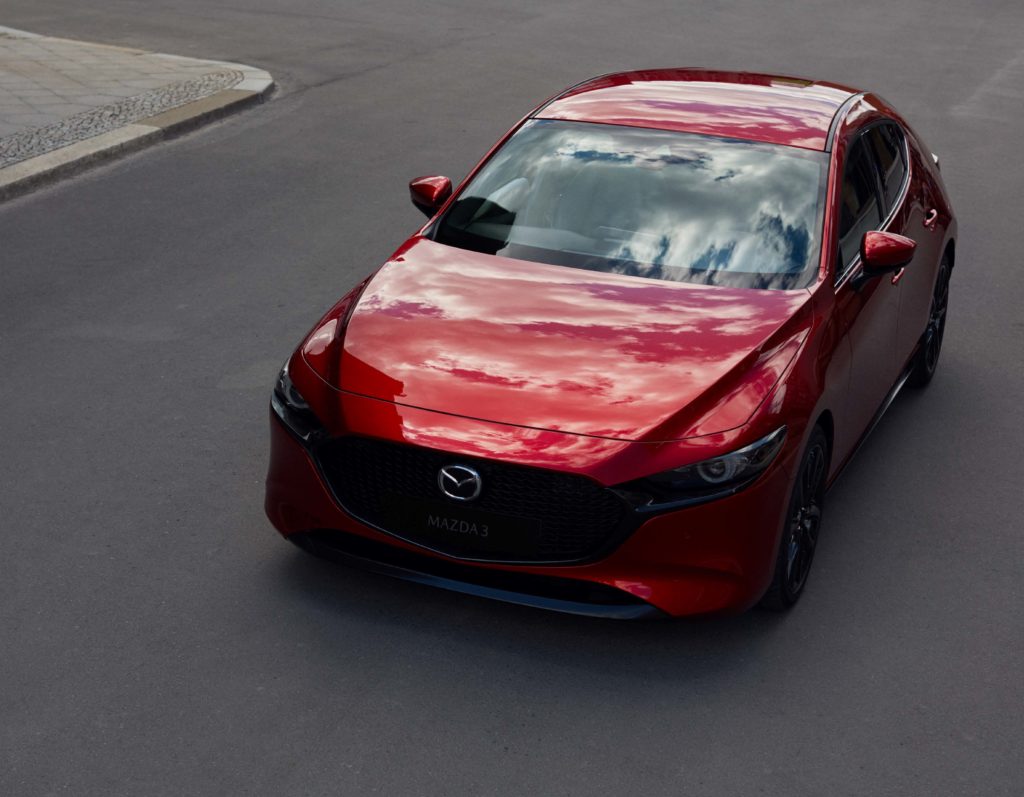 Mazda have announced that the all-new Mazda 3 will be priced from £20,595. The new Mazda 3 is offered with a 119bhp 2.0-litre SkyActiv-G petrol engine producing 213Nm of torque, or a 112bhp 2.0-litre SkyActiv-D diesel engine, which is priced at £22,395. Five trim levels (SE-L, SE-L Lux, Sport Lux, GT Sport and GT Sport Tech) make up the range. As standard all models come fitted with 16-inch alloy wheels, automatic LED headlights, LED tail lights, electrically heated and adjustable door mirrors, rear parking sensors, lane-keeping assist, a blind spot monitoring system and radar-guided cruise control.
Want to find out more information about the all new Mazda3? Or any other model in the Mazda range, get in contact with any of our three Mazda showrooms; Bookham, Weybridge or Orpington.
If you have any other questions, get in contact with us through out social channels! We are @twwhiteandsons on Facebook and Twitter. Check out our Blog for more content to!
Similar Articles
Mazda consistently delivers innovative vehicles to the market, and the MX-30 is no exception. The launch of the MX-30, Mazda's first pure electric vehicle (EV) in 2020 marked the first step in Mazda's roadmap towards electrification. Available as both a pure EV and a new plug-in hybrid R-EV, the Mazda MX-30 models combine a sophisticated […]
Available in both a pure EV and Plug-In Hybrid R-EV, the Mazda MX-30 is centred around the carmaker's Kodo design philosophy. The innovative design creates a lasting impression, and its exciting features and equipment make a thoughtfully curated interior that combines style, comfort, and functionality. From cutting-edge technology to the seamless fusion of sophistication and practicality, Mazda's commitment […]
In the ever-evolving landscape of compact crossover SUVs, Mazda has once again proved its expertise with the revolutionary Mazda MX-30. Captivating the hearts of automotive enthusiasts, the MX-30 brings forth a harmonious fusion of power, innovation, and striking design. This remarkable vehicle represents Mazda's commitment to a sustainable future while staying true to its century-old legacy […]