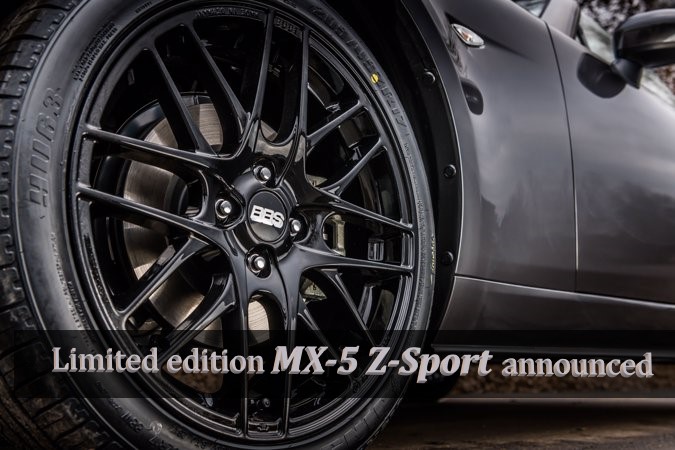 Limited Edition Mazda MX-5 Z-Sport announced
Mazda announces new limited edition Mazda MX-5 Z-Sport to go on sale 1st March 2018
It's always exciting when Mazda launches a new limited edition Mazda MX-5.  We love seeing how they take the already iconic car and make it even more striking.  Last week Mazda UK unveiled their next limited edition MX-5, set to launch in March – the Mazda MX-5 Z-Sport.  Fans of the MX-5 will recognise the name from the previous generation, and there are certainly nods to its predecessor in this latest limited edition.  So here's everything we know so far about the Mazda MX-5 Z-Sport.
Styling



The first thing you'll notice about the Mazda MX-5 Z-Sport is its striking cherry red fabric roof, which contrasts beautifully with the Machine Grey Metallic paint.  If you were following Mazda at the Tokyo Motor Show, you'll have already seen this eye-catching canopy.  Complementing the paint and canopy are 17-inch black BBS wheels.  Managing Director of Mazda Motors UK, Jeremy Tomson, said that he is "delighted that we can bring it [the cherry red canopy] to the UK MX-5 buyers as part of the exciting Z-Sport limited edition model… The stunning combination of cherry red roof and Machine Grey Metallic paint makes this one of the most exclusive looking MX-5s we've ever offered."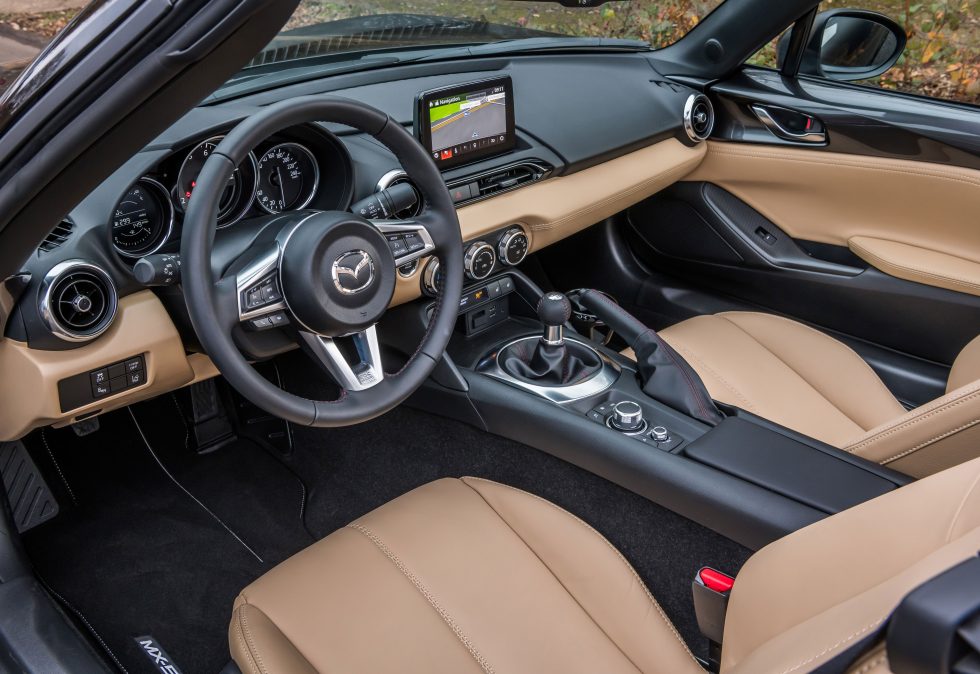 Inside, the MX-5 Z-Sport has some unique styling changes from the standard model, most prominently the Sand Leather seats and dashboard trim.  Like the outside, the light leather contrasts well with the black and chrome interior styling.  The MZ-5 Z-Sport also features unique Z-Sport floor mats and scuff plates, and as you would expect from a limited edition car, each MX-5 Z-Sport will include a unique plaque on the dash with its production number.
Specification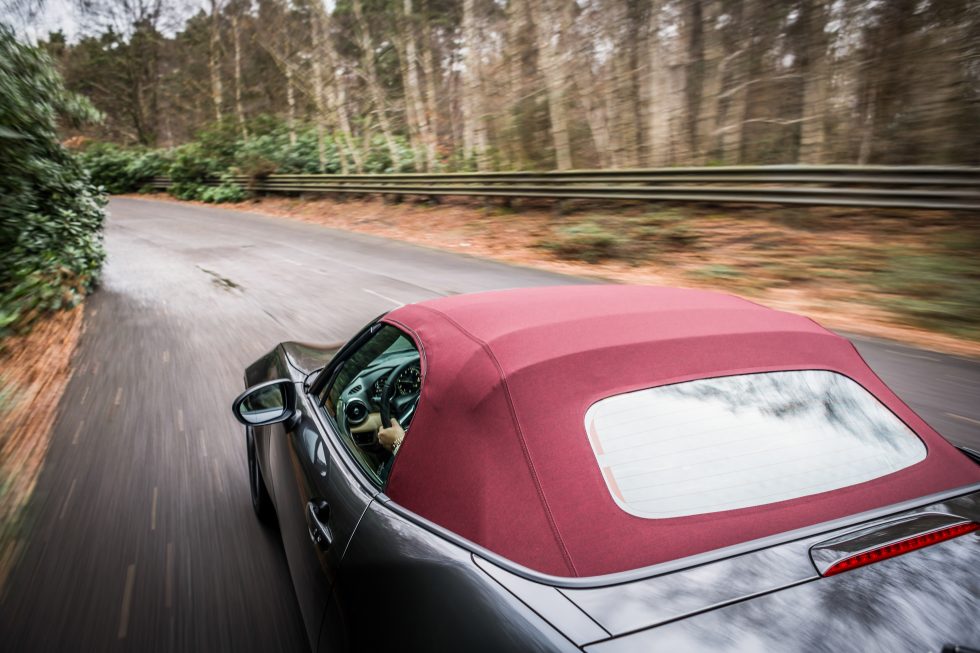 The unique styling of the Mazda MX-5 Z-Sport is based on the 2.0-litre 160ps Sport Nav, the top trim level available in the current line-up.  This means owners of the MX-5 Z-Sport will get the best, most dynamic performance from their MX-5, with features including a limited slip differential, Bilstein dampers and a strut brace.
Other great features of the Sport Nav include climate control air-conditioning, smart keyless entry with engine stop/start button, heated seats and a premium Bose® sound system.
Availability
The limited edition Mazda MX-5 Z-Sport goes on sale 1st March 2018 and is priced at just £25,595.  Production will be limited to just 300 models and is exclusive to the UK market. And you can pre-order your Mazda MX-5 Z-Sport now! Simply contact one of our Mazda showrooms.  They're based in Weybridge, Bookham and Orpington.
Similar Articles
Mazda consistently delivers innovative vehicles to the market, and the MX-30 is no exception. The launch of the MX-30, Mazda's first pure electric vehicle (EV) in 2020 marked the first step in Mazda's roadmap towards electrification. Available as both a pure EV and a new plug-in hybrid R-EV, the Mazda MX-30 models combine a sophisticated […]
Available in both a pure EV and Plug-In Hybrid R-EV, the Mazda MX-30 is centred around the carmaker's Kodo design philosophy. The innovative design creates a lasting impression, and its exciting features and equipment make a thoughtfully curated interior that combines style, comfort, and functionality. From cutting-edge technology to the seamless fusion of sophistication and practicality, Mazda's commitment […]
In the ever-evolving landscape of compact crossover SUVs, Mazda has once again proved its expertise with the revolutionary Mazda MX-30. Captivating the hearts of automotive enthusiasts, the MX-30 brings forth a harmonious fusion of power, innovation, and striking design. This remarkable vehicle represents Mazda's commitment to a sustainable future while staying true to its century-old legacy […]