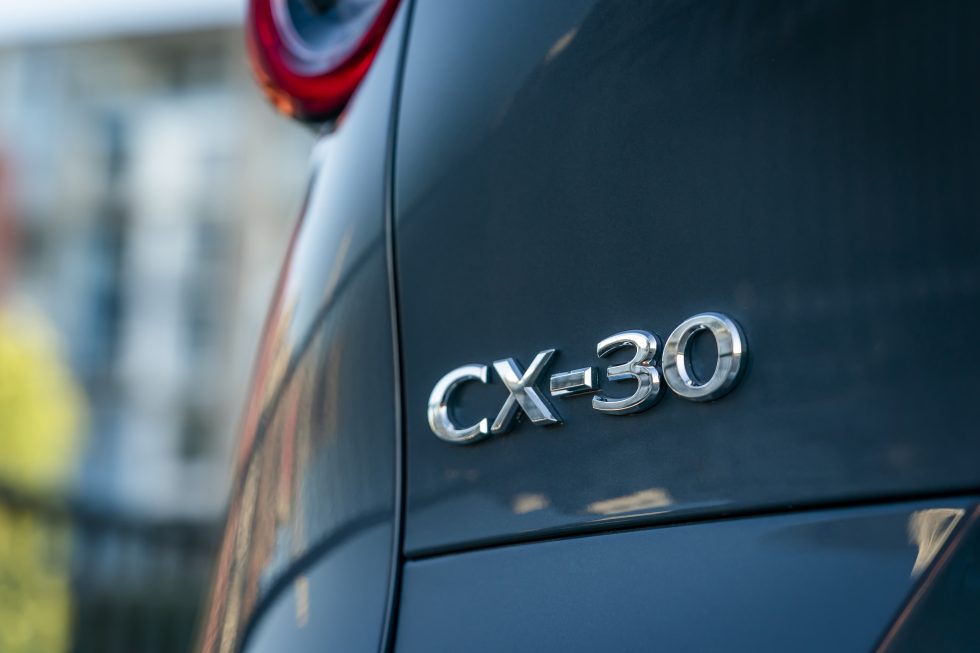 Mazda announce CX-30 price, launch date and specification
Mazda have announced that they'll be bringing the CX-30 to the UK market in January 2020, as well as the pricing and specification details.
Following on from its unveiling at the Geneva Motor show back in May, Mazda have released more information about their upcoming CX-30 crossover SUV – including the release date, pricing, and specification. Sadly, this exciting new model won't be hitting our shores this side of Christmas, with a launch date of 11th January 2020.
This new model offers drivers the perfect mid-point between the compact CX-3 and the larger CX-5. It is aimed at drivers who need the compact nature of smaller SUVs while navigating small parking spaces and tight city roads, while still offering the interior space and comfort you'll find in larger models. And, while it may seem like the market really doesn't need another SUV, it's won over critics around the globe. They've praised it for offering the very best of both the CX-3 and CX-5, and expect it to be a hit with drivers.
CX-30 pricing and engine line-up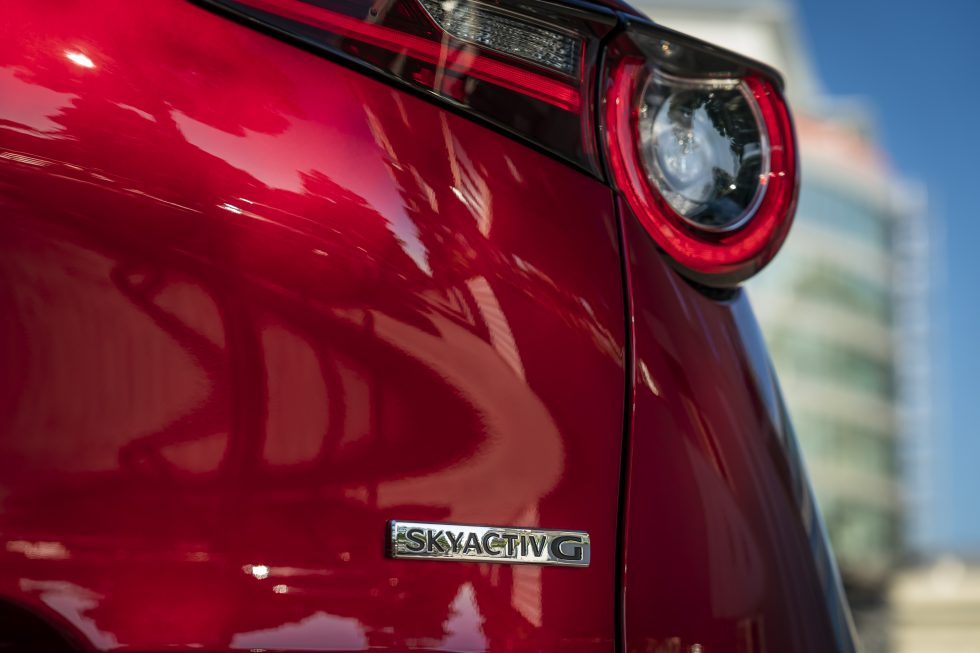 As you'd expect, the price for the CX-30 falls squarely in the middle of that of the CX-3 and CX-5. The entry-level SE-L trim with the standard SKYACTIV-G petrol engine starts off at £22,895 and reaches a top price of £29,495 for the top-of-the-range Sport Tech Auto.
If you're looking for all-wheel-drive, then you'll have to turn to the other engine on offer at launch – Mazda revolutionary SKYACTIV-X. This incredible bit of technology offers drivers the best of both petrol and diesel. Its spark-assisted compression system allows it to offer the better efficiency of a diesel, without compromising on power or emissions output. The SKYACTIV-X range starts at £24,375 for the 2WD SE-L trim, and go up to £33,495 for the top-end AWD GT Sport Tech.
Both engines are also equipped with Mazda new M-Hybrid system. This mild hybrid technology captures energy usually lost during braking and uses it to run the car's electrical systems. The result is less load on the engine and less fuel usage.
Highly specced, as standard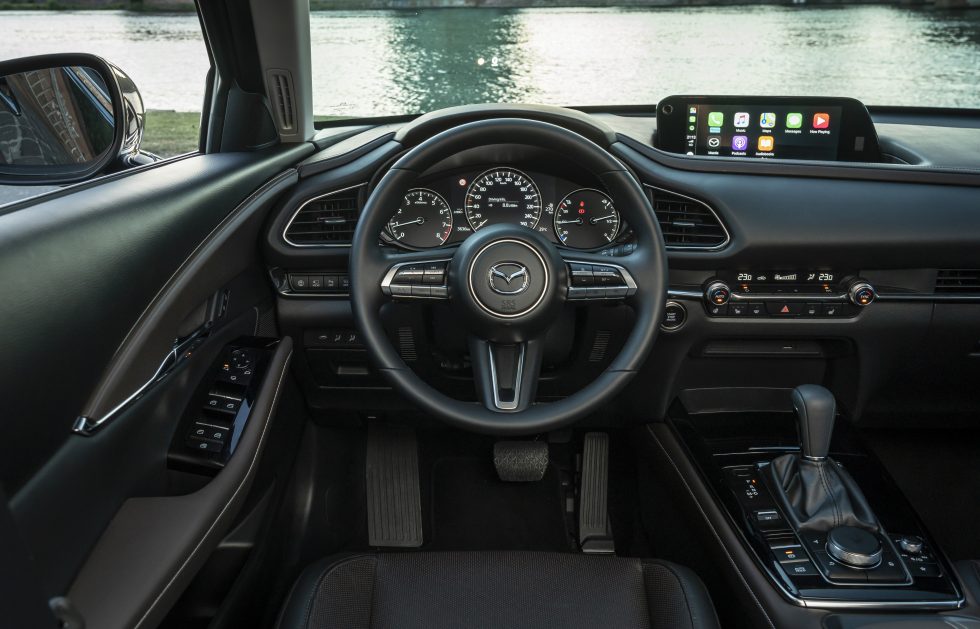 As with the All-new Mazda 3, the new generation of Mazda vehicles will offer a high-level of on-board features and technology as standard. This means the entry-level CX-30 SE-L trim offer:
Automatic headlights with High Beam Control
Rear parking sensors
26″ Grey Metallic alloy wheels
Automatic wipers
Windscreen projected Head-up display with Traffic Sign Recognition, vehicle speed with warnings, turn-by-turn navigation and Mazda Radar Cruise Control information
8.8″ colour centre display
Apple CarPlay and Android Auto
Satellite Navigation with 5-years free map updates, European maps with alternative route calculations and point-of-interest search
As you work your way up through the CX-30 range, even more features are added, including 360-degree View Monitor, side mirrors with memory and reverse tilt and frameless auto-dimming rear-view mirror.
Premium design and superior comfort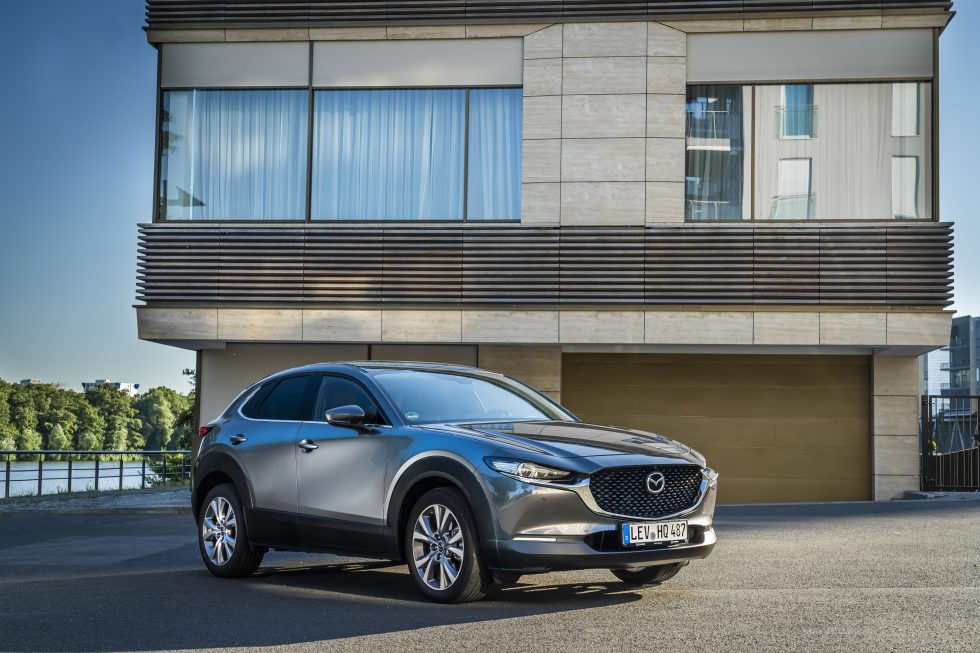 As Mazda continues to evolve and improve on their award-winning Kodo: Soul of Motion design philosophy, each new car offers an even higher level of head-turning looks. The CX-30 is no different, with the same clever body shaping as the Mazda 3 which catches and plays with the light.
The cabin also follows the layout of the all-new Mazda 3, with every element designed around the driver to make them as easy to use as possible. This all adds to the experience of oneness between the driver and the car.
The All-new Mazda CX-30 will be on sale in January 2020, however, you can register your interest now and pre-order. Just contact one of our Mazda showroom teams, based in Weybridge, Bookham, and Orpington. Or to browse the rest of the Mazda range, visit our website.
Similar Articles
Mazda consistently delivers innovative vehicles to the market, and the MX-30 is no exception. The launch of the MX-30, Mazda's first pure electric vehicle (EV) in 2020 marked the first step in Mazda's roadmap towards electrification. Available as both a pure EV and a new plug-in hybrid R-EV, the Mazda MX-30 models combine a sophisticated […]
Available in both a pure EV and Plug-In Hybrid R-EV, the Mazda MX-30 is centred around the carmaker's Kodo design philosophy. The innovative design creates a lasting impression, and its exciting features and equipment make a thoughtfully curated interior that combines style, comfort, and functionality. From cutting-edge technology to the seamless fusion of sophistication and practicality, Mazda's commitment […]
In the ever-evolving landscape of compact crossover SUVs, Mazda has once again proved its expertise with the revolutionary Mazda MX-30. Captivating the hearts of automotive enthusiasts, the MX-30 brings forth a harmonious fusion of power, innovation, and striking design. This remarkable vehicle represents Mazda's commitment to a sustainable future while staying true to its century-old legacy […]