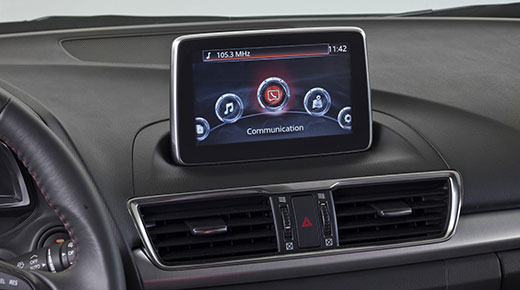 Mazda debuts new 'MZD Connect' in-car entertainment system
With our Friday Focus this week, we're bringing you the low-down on Mazda's new high-tech MZD Connect in-car connectivity system.
Debuting on the all-new Mazda 3, this is the future of the Japanese firm's in-car entertainment and functionality. It's simple, superbly easy to operate, offer amazing capability to tailor the car to how you want it and gives the new Skyactiv Mazda 3's cabin another dimension.
We've already driven the all-new Mazda 3 – we'll bring you the full review next week – ahead of the car going on sale in the UK in January 2014, and can confirm the MZD Connect connectivity system was definitely a highlight.
The latest Mazda 3 is one of the first cars in the family hatchback segment to offer a massive array of online services, working in conjunction with all the advanced features you'd expect from a Mazda and controlled by a new super-simple HMI Human-Machine Interface.
So, how does Mazda's MZD Connect system work? Simply hook up your smartphone to the car via Bluetooth or USB connection and you'll not only be able to access Mazda voice readout text message and navigation functions, but an enhanced array of connected services.
Powered by a new app called Aha, you'll be able to access infotainment services on the move – including internet radio, news, podcasts and audio books, as well as Twitter and Facebook – with all the information displayed on the high resolution seven-inch display mounted on top of the dashboard.
In fact, the cloud-based Aha app offers over 40,000 choices of content – a staggering amount of data that can be beamed into your car, available at your fingertips.
And best of all the app is totally free, so there's no financial drawback to the amazing levels of in-car connectivity.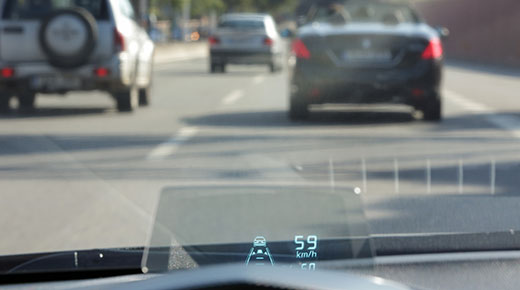 It's not just online capability the new MZD Connect system offers, however. It's beneficial for eco drivers, too.
There's also an Eco-display to give you a visual representation of how efficiently you're driving, helping you save money in the process, as well as maintenance reminders that can help link with Mazda's Digital Service Record.
There's also a head-up display giving you a readout of speed and other vital information, meaning you can keep your focus on the road and make sure you're as safe as possible behind the wheel at all times.
One of the MZD Connect system's greatest features is the simplicity of its controls. The HMI uses a rotary controller and five simple buttons which are intuitive to use and easy to learn. It means once you've got the hang of the interface, you can effectively use it 'blind'.
We can't wait to get the all-new Mazda 3 hatchback and Fastback models into our Bookham and Orpington showrooms in Surrey and Kent respectively. As soon as we do we'll let you know so you can book your slot for a drive in the amazing addition to Mazda's Skyactiv range of vehicles.
For more information on the new Mazda 3 tweet to us @twwhiteandsons, ask us a question on our Facebook page or contact our sales team on 0844 539 6753.
Similar Articles
Although Hybrid and Electric cars remain a niche market in the UK, their popularity is growing. A brief look at the SMMT registration data for 2022 can give you an idea of where the market currently stands: Battery Electric Vehicles (BEVs): 267,203 cars sold in 2022. A 40.1% increase from 2021. Plug-in Hybrid Electric Vehicles […]
Toyota Motor Corporation and Suzuki Motor Corporation today announced their next step in their collaboration. This will focus on Hybrid Car production, including plans to bring production of a new Suzuki hybrid car to Toyota's UK factories. On Wednesday, Toyota and Suzuki announced an agreement to begin collaboration on electric vehicles and other in-car […]
Mazda announces their long-term "Sustainable Zoom-Zoom 2030" plan, including the introduction of a spark plug free petrol engine in 2019 Back in February we wrote about Mazda's rumoured research into a compression based petrol engine to replace their current spark ignition technology.  At the time, their had been no word from Mazda on the topic. […]