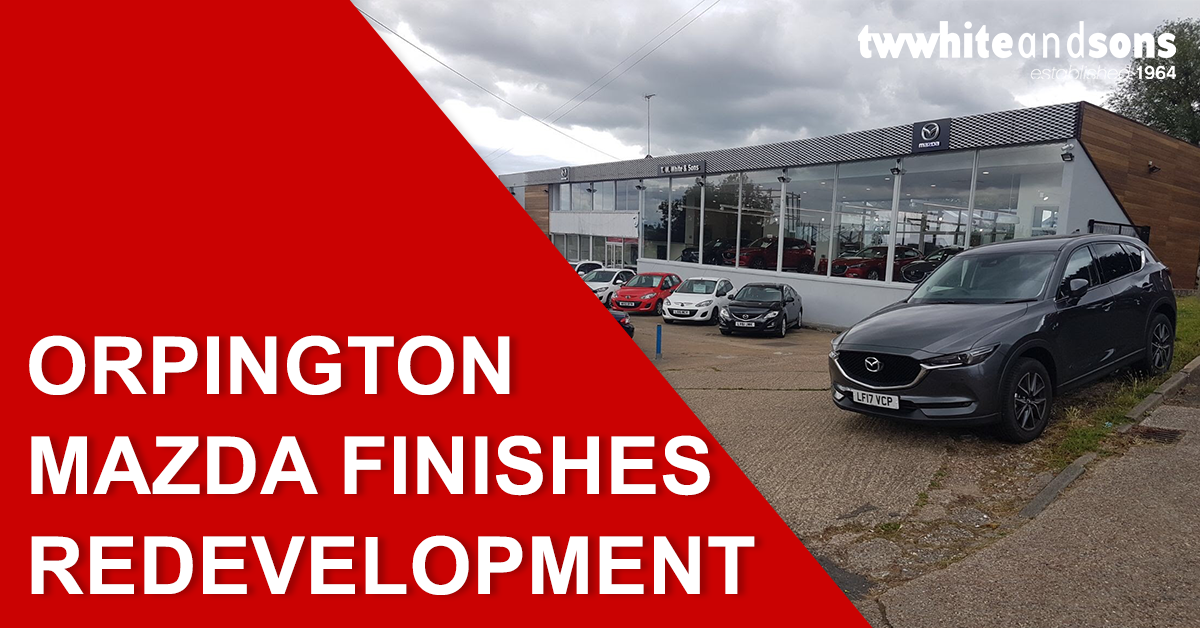 Orpington Mazda finishes redevelopment
Redevelopment of Orpington Mazda sales and aftersales site completed.
Way back in Autumn last year the long-awaited refurbishment of our Mazda sales and aftersales site in Orpington began.  The project involved entirely redeveloping the site, and required extensive and lengthy building works.  While this was all underway, the incredible team down at Orpington continued with business as usual.  They tried to make sure that customers visiting the site had the best experience possible, in spite of the building works surrounding them.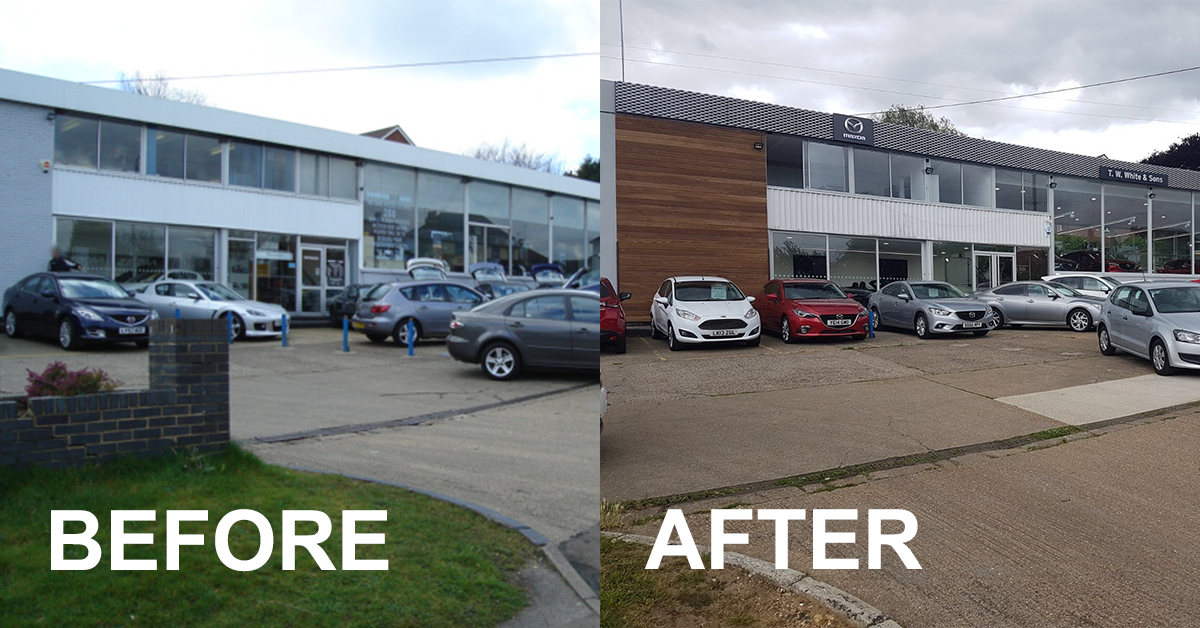 And while things stretched on a little longer than was initially anticipated, we are thrilled to show you the results of months of hard work.  General Manager, Humair Malik, said he's delighted with how the new site looks, commenting "I look forward to coming to work in such a comfortable environment, and I can't wait for our customers to see it for themselves."  He also noted how the improved site has not gone unnoticed, with visitors frequently commenting on how much nicer and more inviting the new showroom is.
Afterales Manager Andrew Sage agreed with his colleague, adding, "It makes it pleasant to come to work and sets a really professional tone".
New sales floor and aftersales reception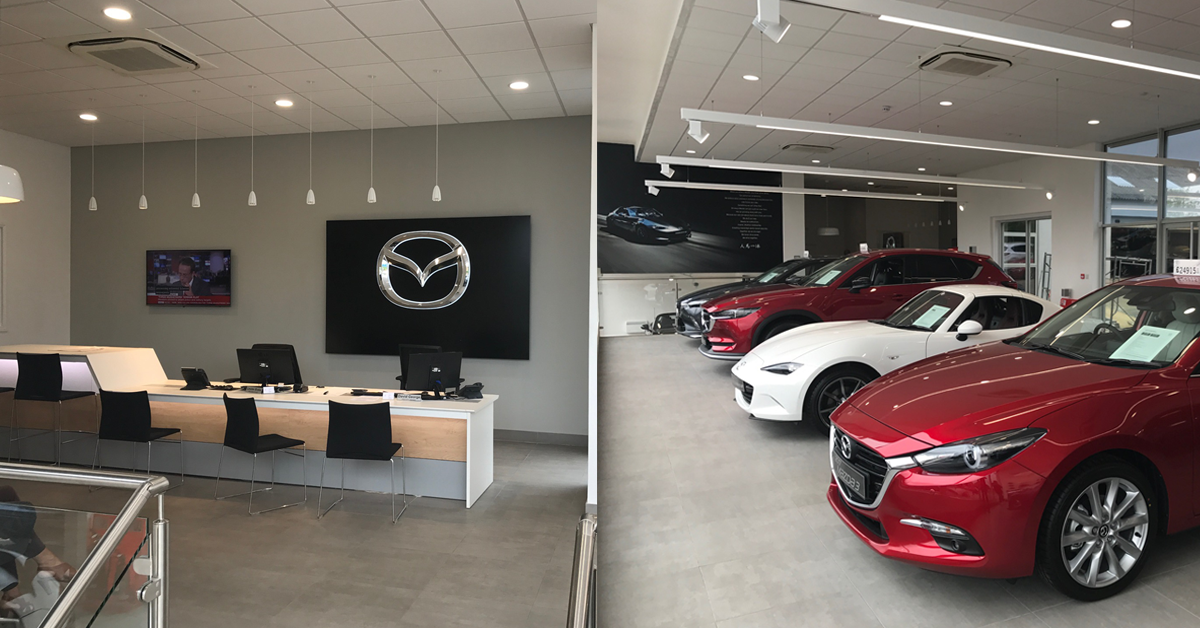 Along with the redesign of the building's exterior, the entire sales floor has been remodeled.  The area is now home to the entire Mazda range, including the all-new Mazda CX-5.  There is also a lowered area near the door, which currently holds the stunning Mazda MX5.
If you're looking for the sales team, they can be found at the far end of the sales floor from the doors, past the Mazda display models.
The service department has also been given a complete makeover.  The service reception is now at the opposite end of the showroom to the sales team, right by the doors.
Modern customer waiting area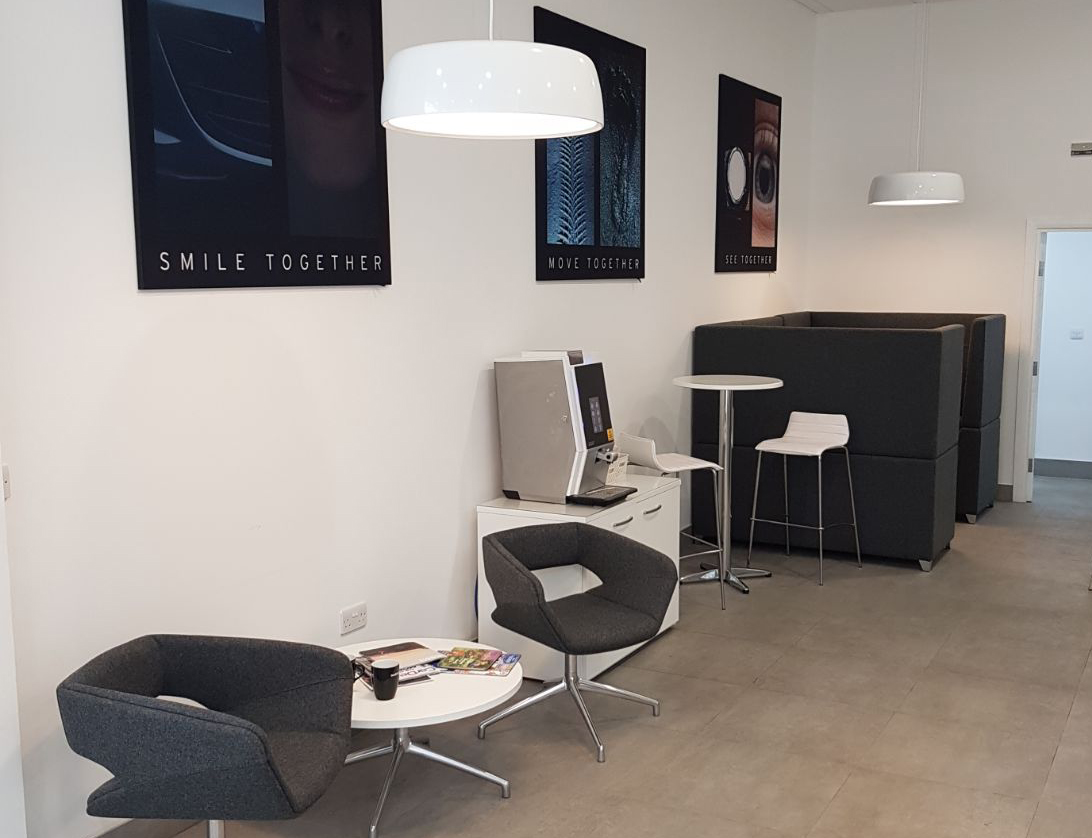 Alongside the service reception, there's a new customer waiting area.  It's got everything you need while you wait – tea and coffee, comfy seating, plenty of plug sockets and, best of all, free wifi!  It's just across from the service reception desk, and our service team members are always happy to help, or just have a bit of chat.
Thank you!
We'd like to thank everyone for being so patient and understanding while the building works have been underway.  While our team at Orpington have tried their best to make the customer experience a pleasant one during this period, we know it wasn't ideal!  But now that everything's all done and dusted, we can't wait to see you all again!
If you'd like to get in touch with our Orpington sales details, click here for their contact details.
Or if you'd like to book in your car with the service team, click here.
Similar Articles
T W White and Sons are excited to announce that we have moved our longstanding Bookham dealership from its Lower Road location to the A246 Guildford Road, Bookham KT23 4HY. This heralds a new era for the Bookham branch which has been sited on Lower Road for nearly 40 years. We're very excited to welcome […]
The Ultra Low Emission Zone (ULEZ) in central London was introduced in April 2019. The ULEZ enforces a fee on certain vehicles driving through the designated area based on the manufacturer's declared emissions levels. Essentially, any car, motorbike, van, bus, coach or lorry used in the ULEZ zone must meet the minimum ULEZ emissions standards […]
Yet more awards for the Mazda 3, as it is crowned Best Small Hatchback at the 2020 UK Car of the Year Awards. In a world that seems dominated by SUVs, there's one car that proves why there will always be room for the hatchback – the All-new Mazda 3. It's already received plenty of […]