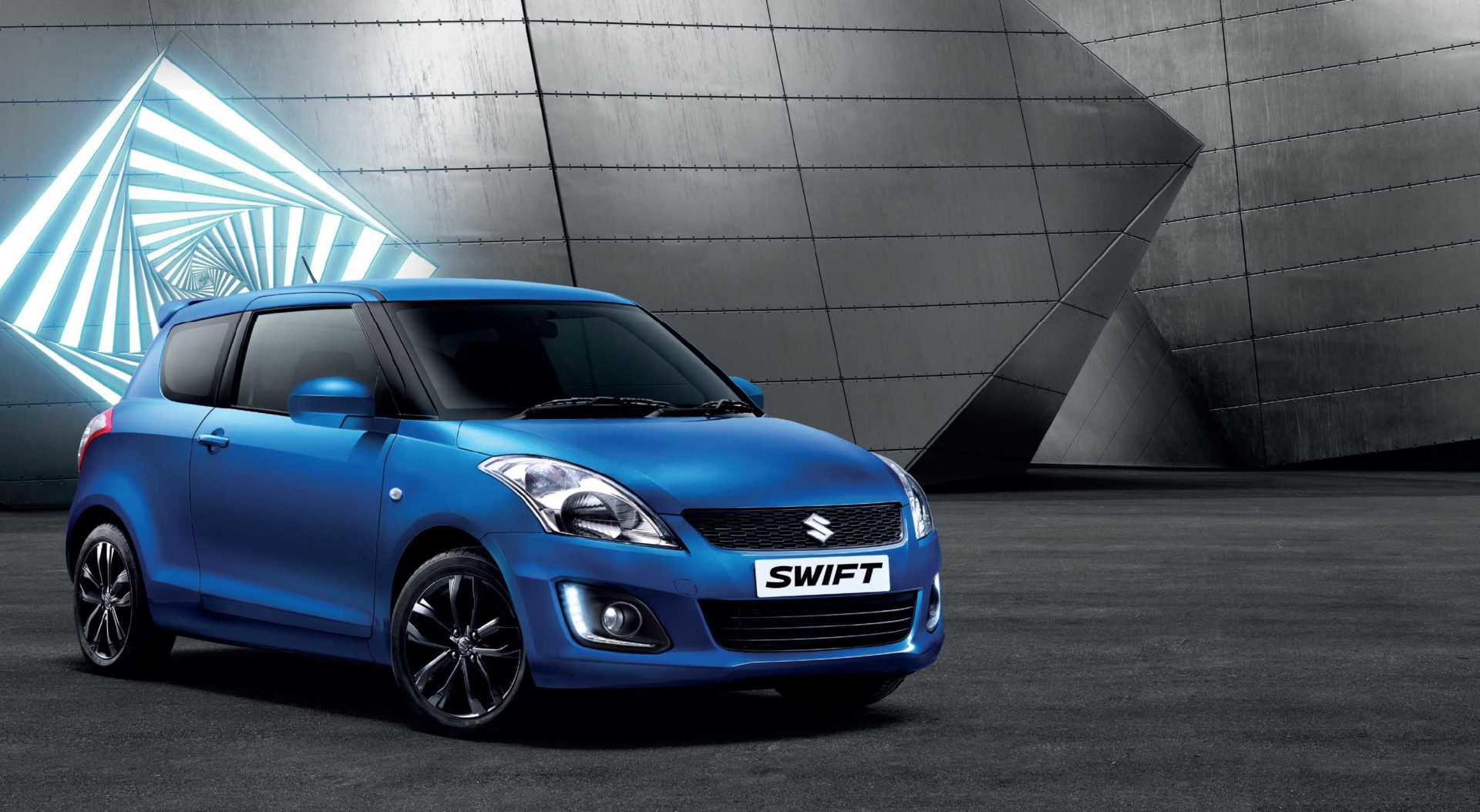 10 years of the Suzuki Swift Sport
T W White have been celebrating the heritage of some of our best loved Mazda, Suzuki and Hyundai models on sale through our dealerships. After the history of the Mazda MX-5 and the Suzuki Jimny anniversary Adventure edition, today we celebrate the 10th birthday of the junior hot hatch, the Suzuki Swift Sport. Since the Suzuki Swift Sport first came into Europe in September 2006 it has lived up to expectations, claiming numerous awards and positive market recognition. We are taking a look back to the beginning of the Suzuki Swift Sport journey and discovering what's next for the award-winning Swift supermini.
The First Suzuki Swift Sport
10 years ago, when you first thought of Suzuki you would immediately associate it with motorbikes and don't consider the cars to have made much of an impression. However, with its updated image and launch of the Suzuki Swift in 2005 and Sport edition in 2006 the public became more aware that they were an equally good car manufacturer.
With the standard Swift receiving great comments as a genuine challenger to compact cars such as the Mini and smaller Fords, Suzuki tweaked the handling and made a fast and fun version of the original Suzuki Swift. Above the 17-inch wheels and athletic body kit of the Suzuki Swift Sport were updated springs along with a specially developed 123bhp and 1.6-litre VVT petrol engine. The body kit worked perfectly to pump up the Swift's handsome, cube-like shape matched with a perfectly executed interior. With a typical Japanese hot hatchback look the Suzuki Swift Sport had iconic classic Japanese red trims, two-tone bucket seats, a chunky wheel with red stitching and bags of silver trim throughout. It looked a lot more upmarket than competitors and coupled with its impressive build quality, attractive styling and great value for money the original Suzuki Swift Sport was truly a great junior hot hatch and all-in-all a tempting and cheaper alternative to others on the market. Many drivers fell for its affordable exciting charm, with Suzuki hitting record sales in 2012, and picking up many awards along the way.
The success and Recognition
Since 2012 the Suzuki Swift Sport has won numerous awards and acknowledgements, proving its worth and success on the market. In 2012 the Suzuki Swift Sport was voted as the 'Top Rated Sports Car' by consumer website Carbuyer.co.uk in the publication's latest review of 30 sports cars. Previous to this the Swift won the crown for 'Best Hot Hatchback for 2012', again according to Carbuyer.co.uk. Having been the only car to score 5/5 the judges agreed that with its impeccable performance the hot hatch deserved this triumph. The Sport became a clear winner, even against strong direct competition and more expensive premium sport cars, including three supercars!
In 2014 the Suzuki Swift Sport had done it again – for the second year in a row the sporty Japanese supermini had been voted the 'Best Buy' hot hatchback by What Car? magazine. Another great achievement, showcasing this hatch merits the recognition and when you drill down into the details, it's not hard to see why. Offering practicality with their new 5 door range and a rev-happy engine the Suzuki Swift Sport showcases the best of both and far from an average hot hatch.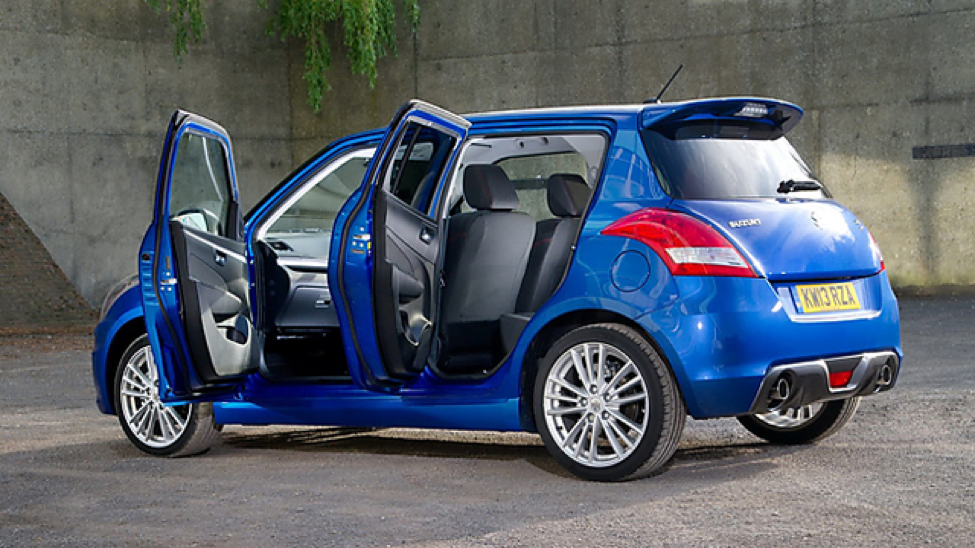 Last year resulted in the Suzuki Swift Sport at number 1 again! Having beaten off the competitive rivals it picked up the prestigious Car of the Year award for the Best Hot Hatch under £15,000 at What Car? magazine. Judged on a variety of factors including general running costs, safety and how fun the car was to drive, we're hardly surprised that the Suzuki Swift Sport had claimed the top prize once again.
2016 was the year Suzuki made history with five years at the top and unsurprisingly won 'Best Buy Hot Hatch' at the 2016 awards. Jim Holder, What Car? magazine Editor talks of the Suzuki Swift Sport as the "epitome of the 'junior' hot hatch, and has had an enduring spot among our winners for many years. This is a car that you can wring 100 per cent from on plenty of British roads and in all sorts of depressing weather, and just have masses of fun without fearing for your life or your bank balance."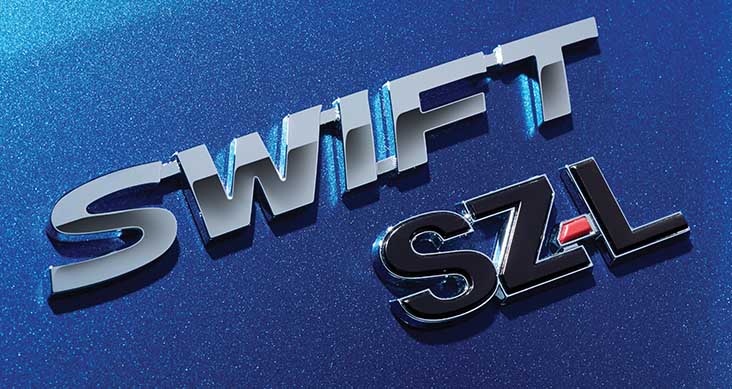 Special Edition
Alongside the Suzuki Swift Sport's success throughout numerous years of achievement, in 2013 the Japanese firm announced the release of their new special edition: The Suzuki Swift Sport SZ-R. Hot on the debut of the Swift SZ-L just weeks before, the Sport SZ-R is aimed at buyers who want to own a Suzuki Swift Sport with a very distinctive look and want the sporty, fun-to-drive experience you get with the standard Swift Sport. With only 100 units made the hot little hatchback became an extremely exclusive proposition. All 100 SZ-Rs were finished in Cosmic Black with a complimentary Ablaze Red wing mirrors, rear spoiler and roof. The interior of this special edition is matched with the sporty and fun exterior offering new uniquely numbered doorsills guards, showing you which of the 100 UK cars it is, as well as a red accented gear lever and red trim floor mats. Achieving 0-62mph in 8.7 seconds and a top speed of 121mph proves the stunning sporty aesthetic of this car is matched by flawless performance. Such a lightweight car means great performance, great efficiency and great agility, combining with the Swift Sport's engaging handling and chassis dynamics to deliver masses of fun it truly was a special edition car customers wanted and loved!
The Updated Supermini
In 2014 the Japanese Firm's award-winning supermini had been given a few choice tweaks to improve the already elegant and sporty styling. All the new Suzuki Swifts were to benefit from front fog lights and LED daytime running lights, as well as the release of a new paint colour: Amethyst Grey Pearl Metallic for an attractive, sporty finish. On top of the extra exterior modifications, customers could now get satellite navigation and a DAB digital radio as standard adding even more value for Suzuki Swift owners. The best news about this update delighted customers to know, despite the added extras the pricing structure of the Suzuki Swift remained unchanged. With all the Suzuki Swift original qualities and additional added extras, the updated supermini offers even better value for money, reliability, performance, efficiency and style that surely makes the Suzuki Swift an extremely enticing proposition.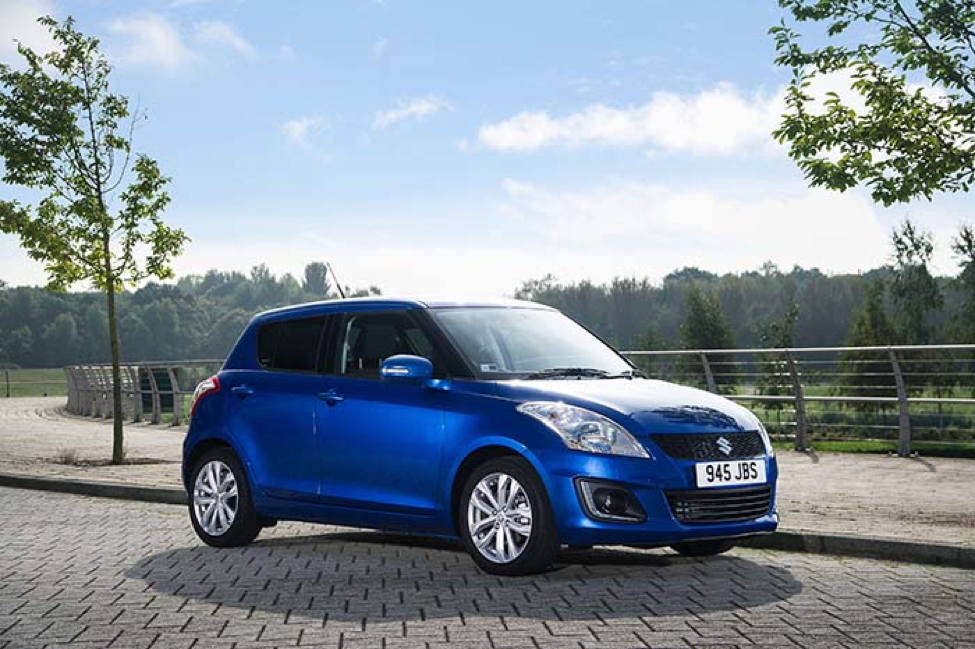 What's Next? The new Suzuki Swift Sport Generation
It's hard to believe how the Suzuki Swift can continue to live up to expectations and endure their award-winning titles, however 2017 promises more excitement. Suzuki's 'more fun' upcoming Swift has been spotted on the road ahead of its debut next year and we can reveal some secrets to look forward to. The shape is more angular than before, with a wider stance, broad shoulders and the familiar wraparound glasshouse. The new car will adopt a striking design, with softer curves and a sloping roofline making it more sleek and stylish. We can also expect a significant weight saving alternative compared to the current Swift despite the increased proportions, all thanks to the new lightweight chassis it shares with the Baleno. Going by its previous success, this new model will fly out of the showroom and allow for a Swift Sport model to follow in 2018. The Sport will be powered by the 138bhp 1.4-litre Boosterjet four-cylinder turbo petrol matching the Suzuki Vitara S. That's a similar power output to the current Sport model, however, with a torque increase and reduced kerbweight it will evidently boost acceleration. There will be much more choice over personalisation and individuality with the new Swift, too, with a variety of exterior and interior customisation choices. Despite this, as always the Suzuki will offer exceptional value for money and will continue to be their priority as prices should stay close to the current car's £8,999 starting figure. If you're a Suzuki fan, these next couple of years won't disappoint therefore keep your eye out for their UK release and chance to experience your own fun and sporty hot hatch ride.
---
For more information on the Suzuki Swift, contact our Suzuki Showroom in Effingham, Surrey, or why not check out our used Suzuki cars in stock, all which come with a 3 year RAC warranty and 12 months breakdown cover.
Similar Articles
The  Mazda 2 has just launched a new model to the award winning compact city car line up: the all-new Mazda 2 Self-Charging Full Hybrid. A collaboration using class leading Toyota hybrid technology, Mazda 2 Hybrid will help drive Mazda's commitment to a more sustainable future. The full hybrid supermini hatchback has two different power […]
With 4 models to choose from, and huge improvements made in its eco credentials, safety and overall style, Mazda have pulled the stops out to produce a reliable, versatile all-around compact hatchback.
Excited for the launch of Mazda's first plug in hybrid? The all-new Mazda CX-60 SUV will face its World premiere on 8th March, when more details about this exciting new model will be unveiled. Watch the live stream here: https://mzd.tools/Mazda-CX-60-Launch The Mazda CX-60 is the first of two new models from Mazda's "Large Product Group" […]