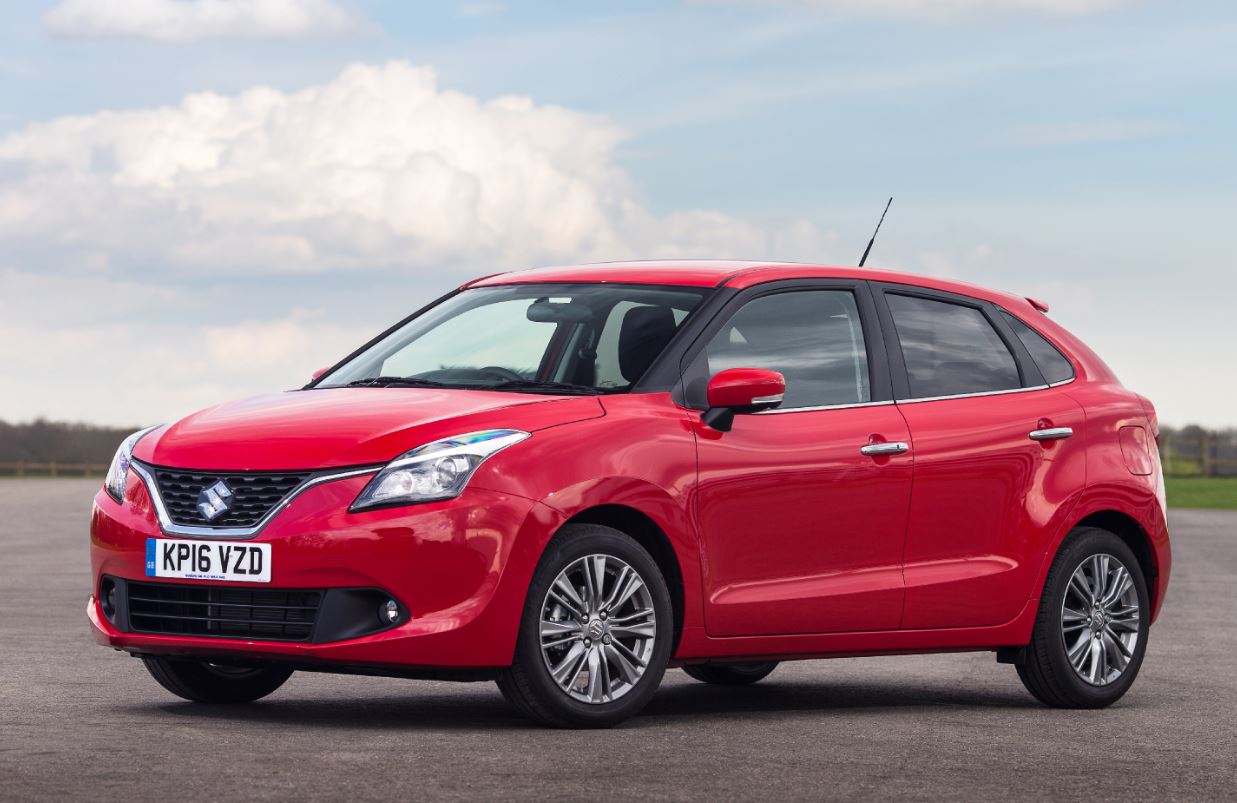 Suzuki Baleno Review
The Suzuki Baleno is the latest model to join the Suzuki lineup, having launched in June 2016. "A practical hatchback that is a joy to drive"
The all-new Baleno is true to Suzuki's roots, offering a generous level of equipment as standard, representing good value for money and is fun to drive. Priced to put the Baleno in the lower brackets of the hatchback pricing segment, it offers a wide range of features, plenty of interior cabin space and is incredibly economical to run – making it a compelling choice for many buyers.
Under the Hood
Currently, there are just two engines to chose from, both petrol. The standard entry level engine is a 1.0-litre turbocharged three-cylinder which uses the same technology as the Vitara Boosterjet S. Producing a respectable 111PS , it is very flexible and easy to drive, thanks to a reasonable peak torque output of 170Nm from 2000rpm. Official stated economy is 62.7mpg, while emissions are 105g/km. And unlike many manufacturers, Suzuki seem to be pretty accurate with their emissions and fuel economy figures – with real driving figures hovering around 60mpg. The 1.0 litre engine is also available with an impressive automatic transmission.
The second engine option is a 1.2-litre DualJet SHVS hybrid engine which produces 90PS and 120Nm of torque. Although this engine lacks the eagerness of the 1.0l turbocharged petrol engine, for many drivers this power will certainly give enough oomph while driving around town. Suzuki's hybrid system is smaller than many available on the market today, meaning that combined with the Baleno's lightweight chassis, results in a more nimble drive. Equally, with CO2 emissions at only 94g/km, the Baleno hybrid qualifies for free annual VED (at pre-2017 rates) and is officially capable of 70.6mpg.
Inside the Baleno
The cabin is remarkably spacious with plenty of access space, ample head and legroom and a generous 320 litres of boot space that expands to 1085 litres if the rear seats are folded, making interior space more generous than the Ford Focus even.
The entry level SZ-T leaves you wanting for little –  as standard you get a touchscreen system, satellite navigation, air conditioning, auto lights, Bluetooth, USB connectivity and 16-inch alloy wheels.
The higher level SZ-5 takes safety and driver conveniences up a notch, with autonomous emergency braking, adaptive cruise control and climate control among the extra gear.
Because of the generous level of equipment as standard, we predict that the Suzuki Baleno will hold its future value well. The benefit of this to new buyers is the current offerings of affordable finance – with  PCP  offers at 5.9% APR meaning you could have the Baleno for £198 per month over 49 months with no deposit, thanks to a £1000 deposit contribution from Suzuki.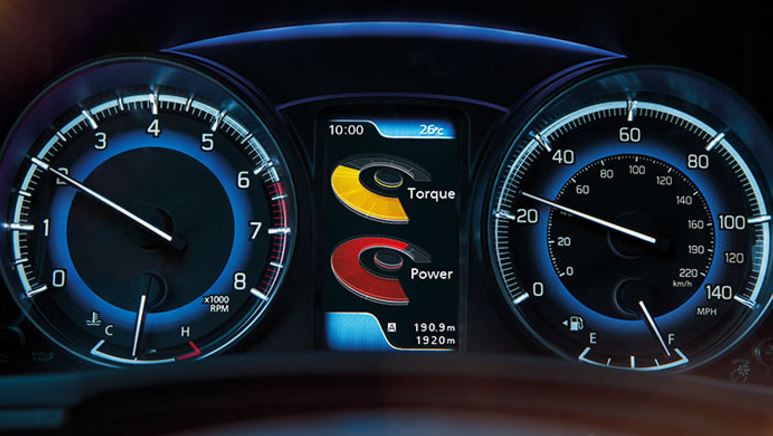 Book your test drive!
For more details on the Suzuki Baleno, or to arrange a test drive, please contact our Suzuki Sales team at our Effingham Branch
Similar Articles
Mazda consistently delivers innovative vehicles to the market, and the MX-30 is no exception. The launch of the MX-30, Mazda's first pure electric vehicle (EV) in 2020 marked the first step in Mazda's roadmap towards electrification. Available as both a pure EV and a new plug-in hybrid R-EV, the Mazda MX-30 models combine a sophisticated […]
Available in both a pure EV and Plug-In Hybrid R-EV, the Mazda MX-30 is centred around the carmaker's Kodo design philosophy. The innovative design creates a lasting impression, and its exciting features and equipment make a thoughtfully curated interior that combines style, comfort, and functionality. From cutting-edge technology to the seamless fusion of sophistication and practicality, Mazda's commitment […]
In the ever-evolving landscape of compact crossover SUVs, Mazda has once again proved its expertise with the revolutionary Mazda MX-30. Captivating the hearts of automotive enthusiasts, the MX-30 brings forth a harmonious fusion of power, innovation, and striking design. This remarkable vehicle represents Mazda's commitment to a sustainable future while staying true to its century-old legacy […]