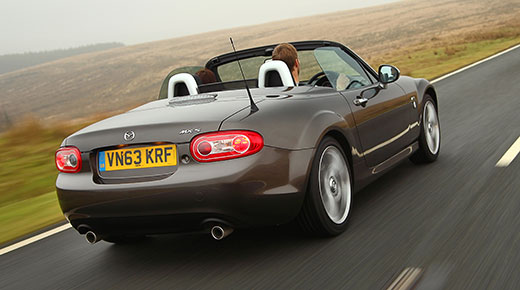 Mazda MX5 Sport Venture model marks 25th birthday
The Mazda MX5 is 25 years old in 2014 – and to mark the special Japanese sports car's landmark birthday, Mazda is releasing three special MX5 Sport Venture models.
The new car will be available with either the 1.8-litre engine producing 126hp (both in soft-top and Roadster Coupe guise), or the 2.0-litre 160hp unit in folding hard-top Roadster Coupe form.
The trio of new cars will be available in two new special paint colours, too: Titanium Flash and Deep Crystal Blue Mica. The new cars get upgraded bright alloy wheels and silver door mirrors, as well as unique exterior badging.
Inside, both cars get an upgraded specification, including a revised sat-nav system with a bigger 6.1-inch display.
The Mazda MX5 isn't the only model to get the Sport Venture treatment, either.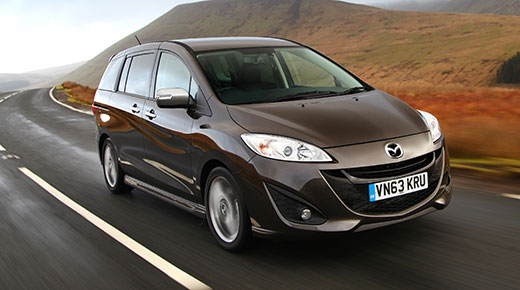 Mazda will also add two Mazda 5 Sport Venture models and a Mazda 2 Sport Venture variant to its line-up.
The former gets either a 150hp petrol or a 115hp turbodiesel engine, while a new Brilliant Black grille, heated, power-folding silver door mirrors and black leather seats complete the upgrades.
As for the Mazda 2 Sport Venture supermini, the car benefits from the more powerful 85hp 1.3-litre engine. Based on the Tamura grade, the Mazda 2 Sport Venture boasts an amazing spec with 13 extra items of equipment on top. 
These include 16-inch alloy wheels, front fog lights, automatic headlights and wipers and rear parking sensors.
The extras don't stop there, either. The Sport Venture Mazda 2 gets black cloth trim with contrasting grey stitching, a leather steering wheel with gloss dark grey inserts and more high-gloss grey trim around the audio system and on the doors.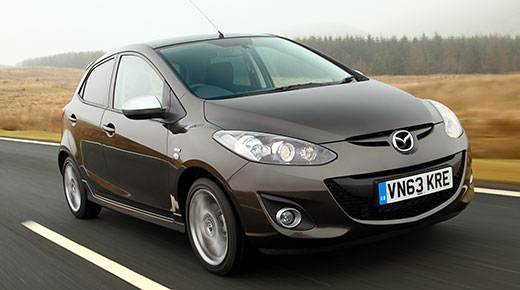 Electric rear windows and air condition are two of the main highlights and make this Mazda 2 Sport Venture model a real bargain.
That's because it's priced at just £13,395. In fact, the group of new Sport Venture models are all great value.
The Mazda MX5 Sport Venture edition is priced from £18,995 while the family-friendly Mazda 5 Sport Venture costs from £20,295. Great prices whether you're after a small supermini, a brilliant sports car or a practical people carrier.
Sales director Mazda UK, Peter Allibon:
"The six new Sport Venture models allow us to offer even greater value to Mazda customers for 2014. With their visual and specification enhancements, premium cabin ambience, innovative navigation technology and a typical Mazda fun-to-drive rewarding driving experience, these latest Mazdas will prove immensely popular."
Similar Articles
Mazda consistently delivers innovative vehicles to the market, and the MX-30 is no exception. The launch of the MX-30, Mazda's first pure electric vehicle (EV) in 2020 marked the first step in Mazda's roadmap towards electrification. Available as both a pure EV and a new plug-in hybrid R-EV, the Mazda MX-30 models combine a sophisticated […]
Available in both a pure EV and Plug-In Hybrid R-EV, the Mazda MX-30 is centred around the carmaker's Kodo design philosophy. The innovative design creates a lasting impression, and its exciting features and equipment make a thoughtfully curated interior that combines style, comfort, and functionality. From cutting-edge technology to the seamless fusion of sophistication and practicality, Mazda's commitment […]
In the ever-evolving landscape of compact crossover SUVs, Mazda has once again proved its expertise with the revolutionary Mazda MX-30. Captivating the hearts of automotive enthusiasts, the MX-30 brings forth a harmonious fusion of power, innovation, and striking design. This remarkable vehicle represents Mazda's commitment to a sustainable future while staying true to its century-old legacy […]