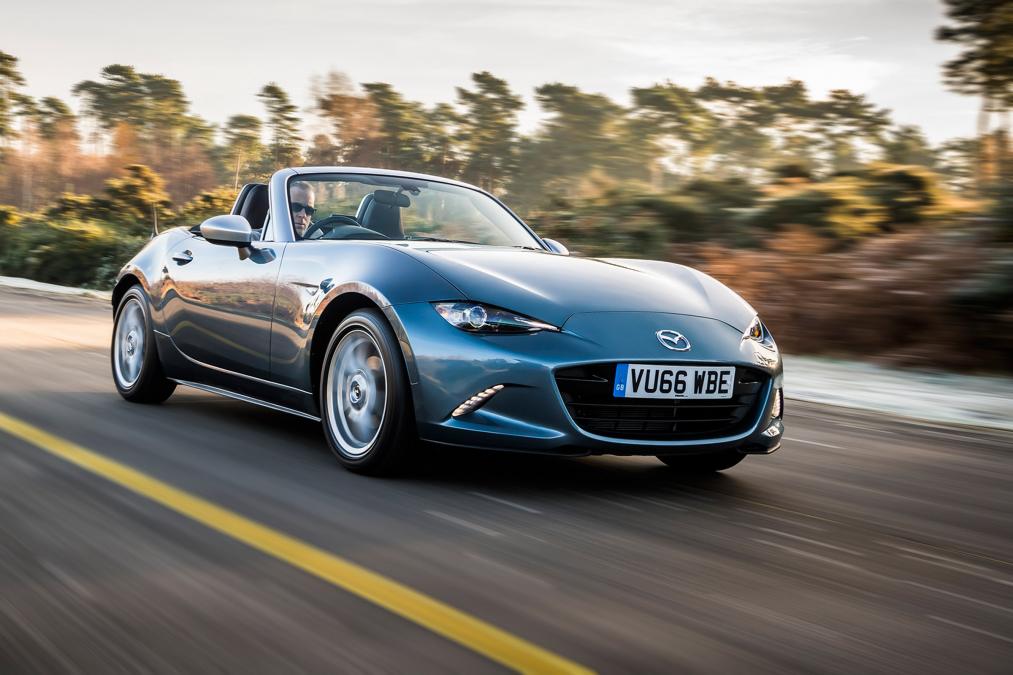 Mazda reveals MX-5 Arctic Edition
Mazda has revealed a new limited edition version of the award-winning All-new Mazda MX-5.  The MX-5 Arctic Special Edition will be available from 1st February 2017.
Mazda have taken the stunning soft-top MX-5 convertible and created another unique and eye-catching special edition – the Mazda MX-5 Arctic Edition.  This striking limited edition model of the highly successful convertible is priced at £20,995.  And as you'd expect from Mazda, it combines destinctive design features with the latest on-board technology and and exciting driving experience.
The Mazda MX-5 Arctic Edition will be come with a 1.5-litre 131PS SKYACTIV-G Petrol Engine.
Destinctive Styling
Designed to stand out from the crowd, the MX-5 Arctic comes in Reflex Blue Mica.  This is contrasted with striking High Intensity Silver accents, including front pillar trim, door mirrors, fashion bars and cup holder rings.  The exterior also features sleek 16″ Silver alloy wheels to complete the Arctic aesthetic.
Inside, the MX-5 Arctic includes stylish heated black leather seats with red stitching and MX-5 scuff plates.
The Lastest Technology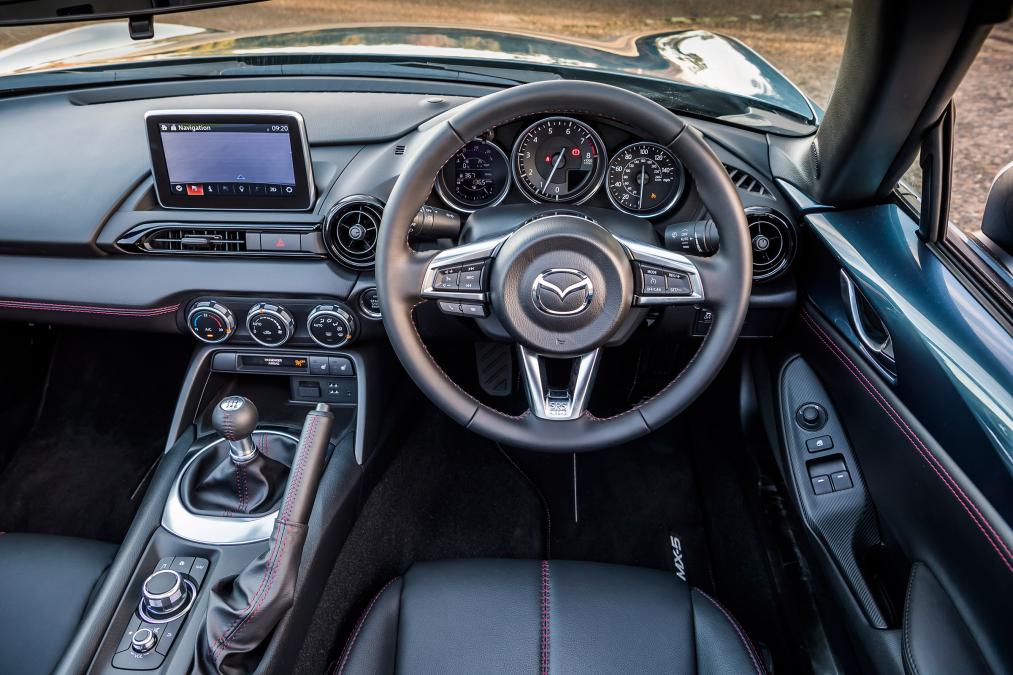 The MX-5 Arctic Edition is equipped with all the latest technology included in the SE-L trim level – climate control air conditioning, cruise control with speed limiter, bluetooth connectivity with app integration, MZD-Connect infotainment Multimedia Commander, Satellite Navigation.  But that's not all!  This limited edition version also features automatic rain-sensing wipers, automatic dusk-sensing lights and rear parking sensors.
The Mazda MX-5 Arctic Edition will be limited to just 400 available in the UK, so make sure you don't miss out.  To find out more about the MX-5 Arctic Edition, contact one of our Mazda Sales Sites today.
Similar Articles
Mazda consistently delivers innovative vehicles to the market, and the MX-30 is no exception. The launch of the MX-30, Mazda's first pure electric vehicle (EV) in 2020 marked the first step in Mazda's roadmap towards electrification. Available as both a pure EV and a new plug-in hybrid R-EV, the Mazda MX-30 models combine a sophisticated […]
Available in both a pure EV and Plug-In Hybrid R-EV, the Mazda MX-30 is centred around the carmaker's Kodo design philosophy. The innovative design creates a lasting impression, and its exciting features and equipment make a thoughtfully curated interior that combines style, comfort, and functionality. From cutting-edge technology to the seamless fusion of sophistication and practicality, Mazda's commitment […]
In the ever-evolving landscape of compact crossover SUVs, Mazda has once again proved its expertise with the revolutionary Mazda MX-30. Captivating the hearts of automotive enthusiasts, the MX-30 brings forth a harmonious fusion of power, innovation, and striking design. This remarkable vehicle represents Mazda's commitment to a sustainable future while staying true to its century-old legacy […]