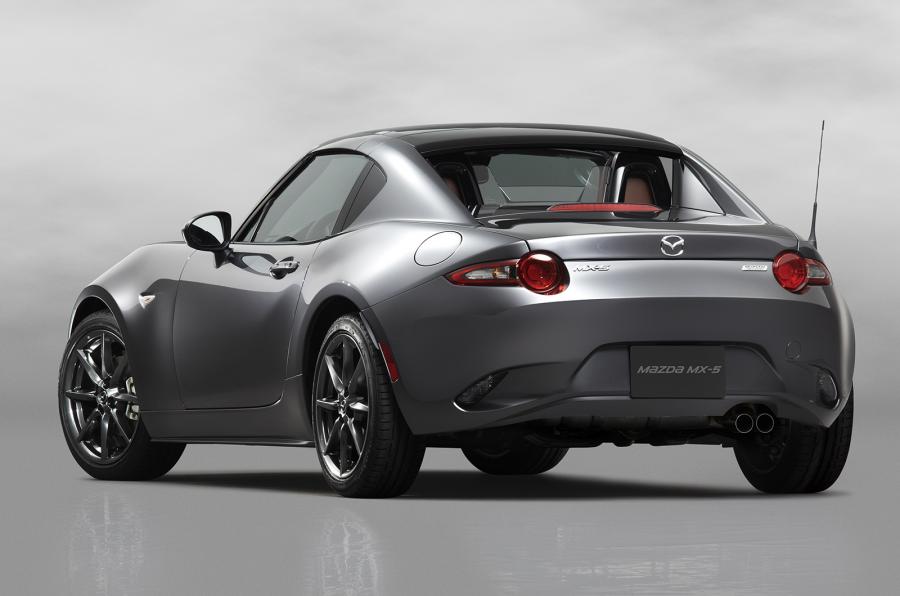 Mazda unveils new MX-5 RF retractable hardtop
Mazda have unveiled the new Mazda MX-5 RF ("retractable fastback") today ahead of the start of the New York International Auto Show.
The latest version of the legendary Worlds best selling 2 seater sports car offers a new dimension of open-top driving fun while at the same time staying true to Mazda's vision of making the MX-5 experience accessible to a broader range of drivers, through the offering of a retractable hard top.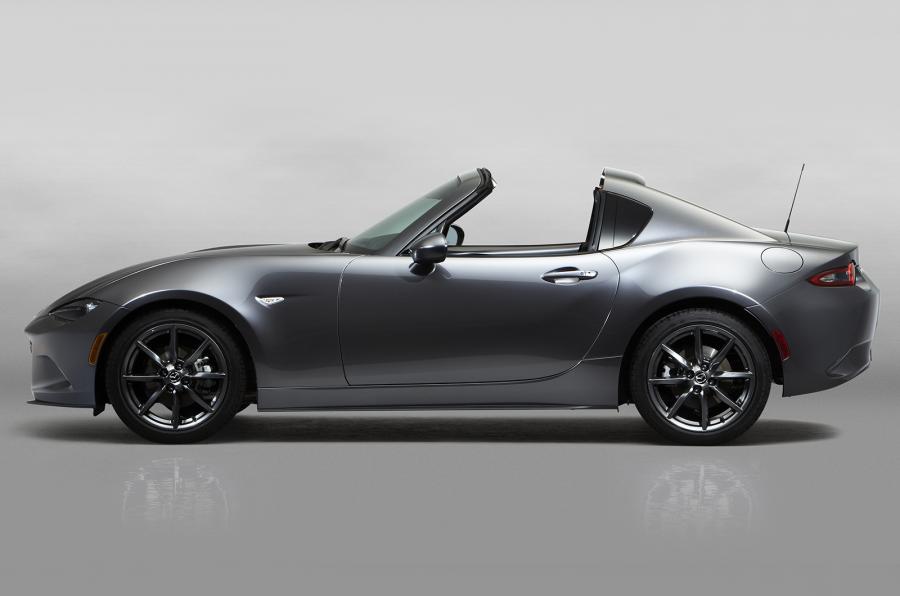 In line with Mazda's recent philosophy of Challenging Convention, designers have created something entirely new. Featuring fastback styling with a smooth roofline that slopes elegantly towards the rear, the MX-5 RF's unique rear roof and retractable back window deliver a distinctively convertible feel.
Like the MK3 Roadster Coupe, the power roof opens and closes with the press of a button. The roof itself stores away compactly, without compromising on boot space.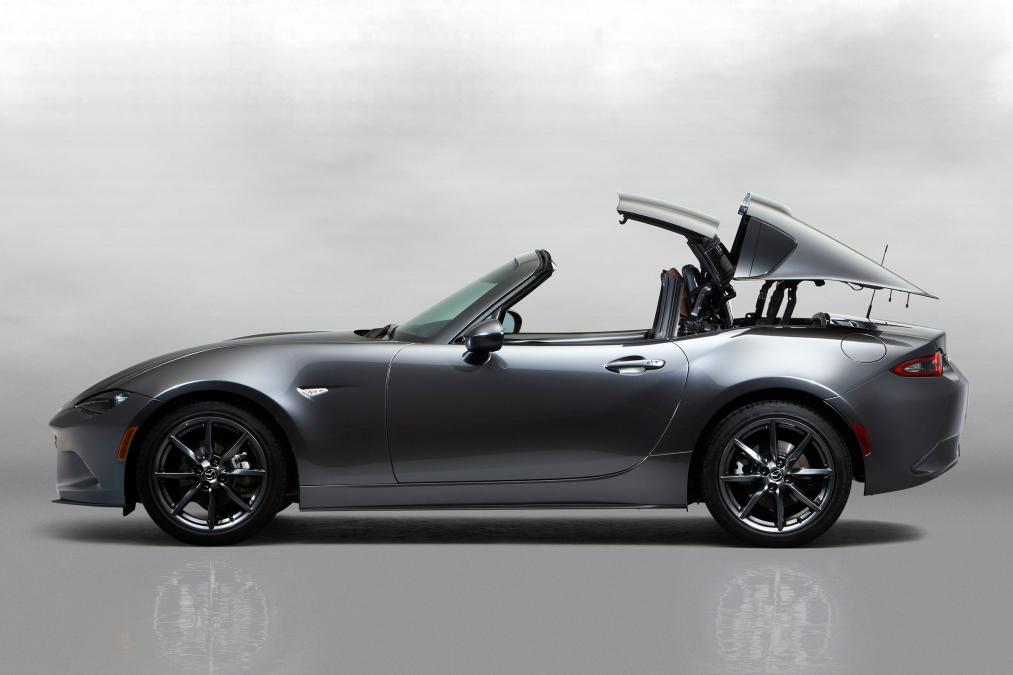 The Mazda MX-5 RF will be available in both petrol engine options currently seen in the MX-5 MK4 soft top: SKYACTIV-G 1.5 and SKYACTIV-G 2.0, and will feature both a six speed manual gearbox and a six speed automatic.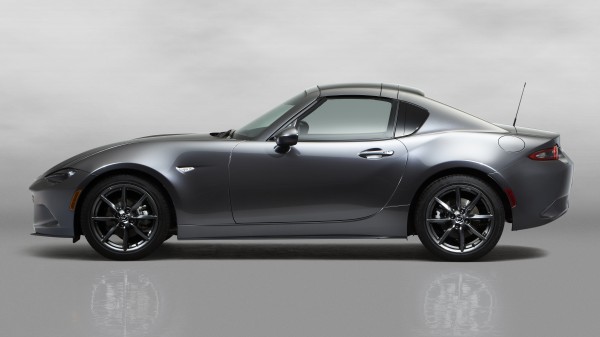 Another highlight of the MX-5 RF is the selection of body colours it will be available in. Included is a new premium colour, Machine Grey, which has been specifically designed to accentuate the subtle yet dynamic surfaces of Mazda's KODO – Soul of Motion exteriors.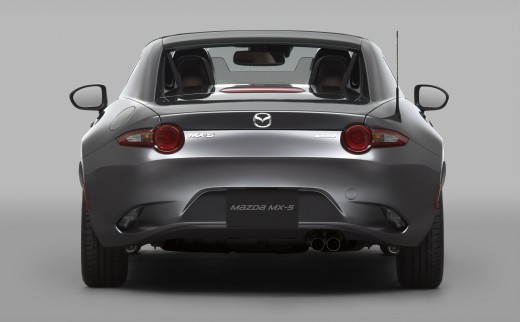 By intensifying the contrast between light and shadow with a sleek, high-density finish, it gives the impression that the vehicle's body was sculpted from a solid block of steel.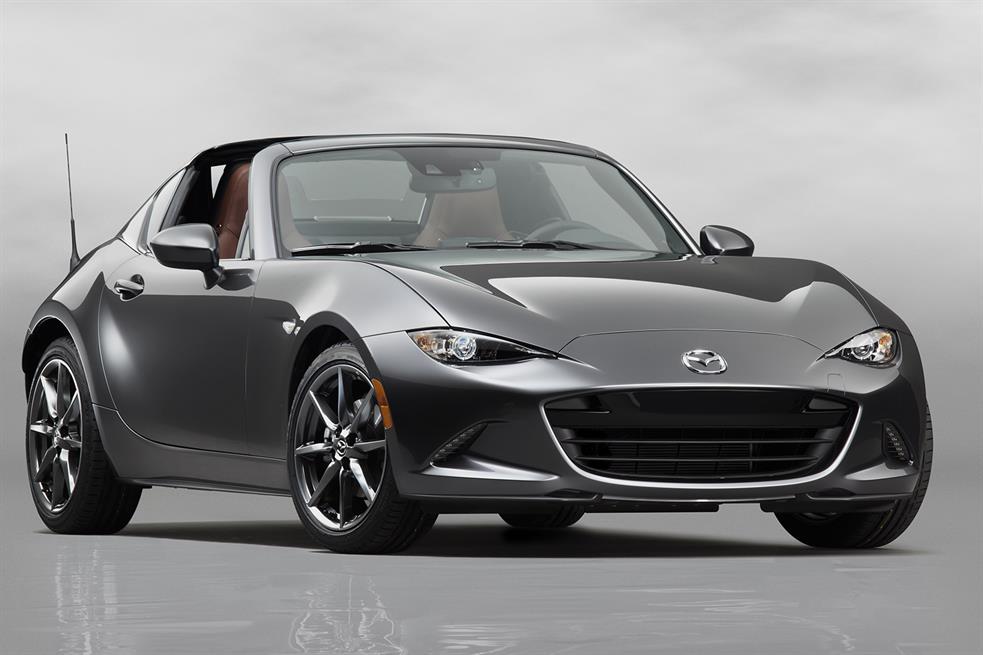 The reveal comes ahead of the World Car Awards announcements, scheduled for tomorrow, where the MK4 MX-5 is shortlisted for both World Car of the Year and World Car Design of the Year. The winner of World Car of the Year will be on display at this years London Motor Show. Lets hope its the MX-5!
Similar Articles
Mazda consistently delivers innovative vehicles to the market, and the MX-30 is no exception. The launch of the MX-30, Mazda's first pure electric vehicle (EV) in 2020 marked the first step in Mazda's roadmap towards electrification. Available as both a pure EV and a new plug-in hybrid R-EV, the Mazda MX-30 models combine a sophisticated […]
Available in both a pure EV and Plug-In Hybrid R-EV, the Mazda MX-30 is centred around the carmaker's Kodo design philosophy. The innovative design creates a lasting impression, and its exciting features and equipment make a thoughtfully curated interior that combines style, comfort, and functionality. From cutting-edge technology to the seamless fusion of sophistication and practicality, Mazda's commitment […]
In the ever-evolving landscape of compact crossover SUVs, Mazda has once again proved its expertise with the revolutionary Mazda MX-30. Captivating the hearts of automotive enthusiasts, the MX-30 brings forth a harmonious fusion of power, innovation, and striking design. This remarkable vehicle represents Mazda's commitment to a sustainable future while staying true to its century-old legacy […]