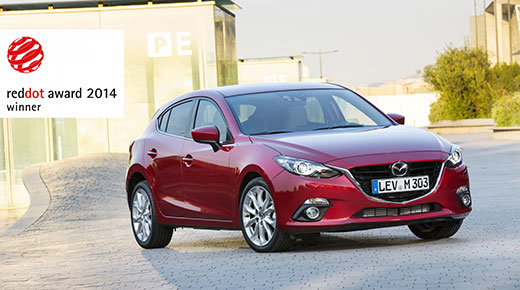 New Mazda 3 bags Red Dot Design Award
The new Mazda 3 has bagged a big accolade, wit the Red Dot judging panel awarding the Japanese hatchback and saloon with a prestigious award for design.
The latest in a long line of gongs for the technologically advanced family car, the Red Dot Design Award could mark a fruitful few months for the Mazda.
The car has also been shortlisted as one of three finalists for the 2014 World Car of the Year, as well as vying for the title as 2014 World Car Design of the Year.
Stemming from Mazda's head-turning Kodo – Soul of Motion design language, the 3's striking looks snare you the moment you catch a glimpse.
But the beauty runs further than skin deep. The wealth of talent instilled deep within the car means this is not a superficial award. Recognised for Red Dot's Product Design accolade, the Mazda 3 combines beautiful design with a functional, practical, stylish and ingenious interior that covers all bases.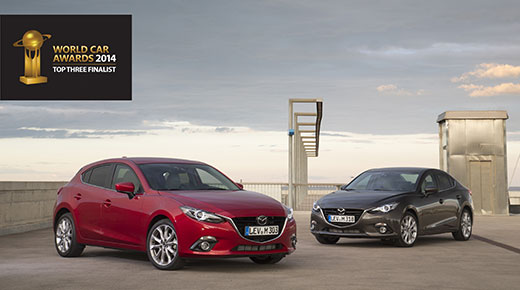 According to the 40-strong judging panel, the Mazda 3's innovation, functionality and ergonomics were the key factors in deciding the award, following in the footsteps of its big brother – the Mazda 6 – which won the same title last year.
In fact, all three vehicles currently on sale in the Japanese firm's range have been honoured for their Kodo – Soul of Motion design language, including the Mazda CX5 crossover.
This latest trophy marks the Mazda 3's 150th award to date, with fuel efficiency of up to 72.mpg combined with just 104g/km CO2, plenty of interior space (including a maximum 420-litre boot) and an innovative new multimedia interface combined with a stunning but ergonomic cabin design, it really is the consummate all-rounder.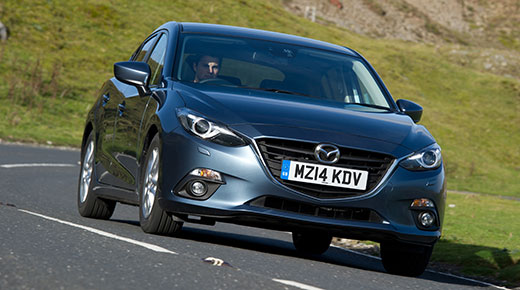 Chief designer at Mazda's European Research and Design Centre, Peter Birtwhistle, explains:
"The C-segment makes up one-quarter of the passenger car market in Europe, which puts into perspective how special we wanted to make the all-new Mazda 3 and how appealing it needs to be from the very first moment people lay their eyes on it.
"The recognition we've been receiving not only acknowledges the new Mazda 3's visual magnetism, it also reflects the way this car raises expectations with potential buyers, which it is entirely capable of fulfilling."
You shouldn't just take our word for it, though. With the Mazda 3 now on sale at T W White & Sons dealerships, why not drop into our Bookham, Surrey or Orpington, Kent showrooms for a closer look or a test drive.
Alternatively, contact us on 0844 539 6753, tweet to us @twwhiteandsons or get in touch via Facebook and our team will be more than happy to answer your questions.
Similar Articles
Mazda consistently delivers innovative vehicles to the market, and the MX-30 is no exception. The launch of the MX-30, Mazda's first pure electric vehicle (EV) in 2020 marked the first step in Mazda's roadmap towards electrification. Available as both a pure EV and a new plug-in hybrid R-EV, the Mazda MX-30 models combine a sophisticated […]
Available in both a pure EV and Plug-In Hybrid R-EV, the Mazda MX-30 is centred around the carmaker's Kodo design philosophy. The innovative design creates a lasting impression, and its exciting features and equipment make a thoughtfully curated interior that combines style, comfort, and functionality. From cutting-edge technology to the seamless fusion of sophistication and practicality, Mazda's commitment […]
In the ever-evolving landscape of compact crossover SUVs, Mazda has once again proved its expertise with the revolutionary Mazda MX-30. Captivating the hearts of automotive enthusiasts, the MX-30 brings forth a harmonious fusion of power, innovation, and striking design. This remarkable vehicle represents Mazda's commitment to a sustainable future while staying true to its century-old legacy […]