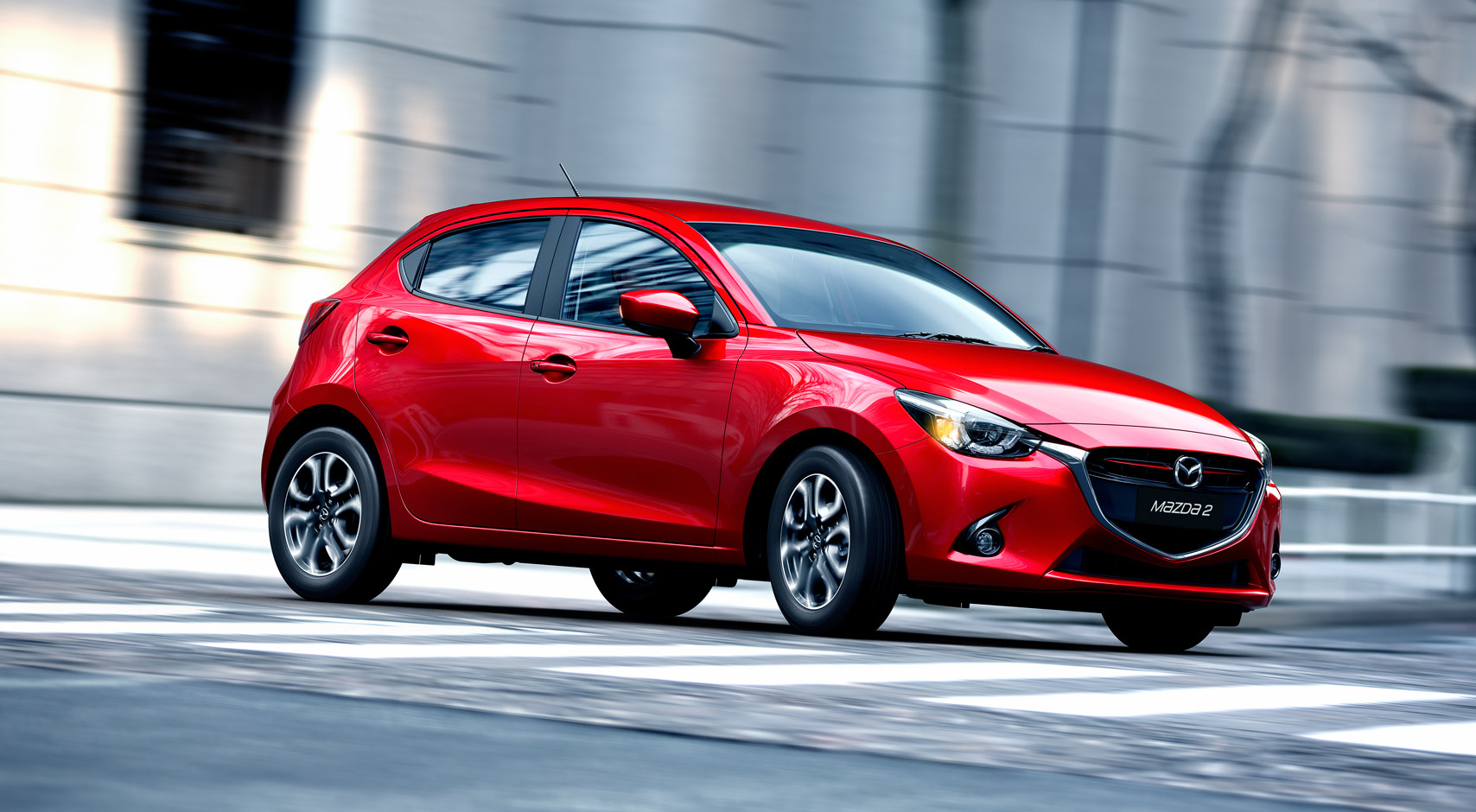 All-new Mazda2 Launch Event
The highly anticipated all-new Mazda2 is launching across the UK this coming weekend, the 20-22nd March, and is available to test drive at both our Bookham and Orpington dealerships.
Mazda Specialist Demonstrators will be on hand to show prospective customers how to get the most out of the all-new Mazda2 and to run through all the new and improved features and technology on board!
The all-new Mazda2 combines Mazda's stunningly powerful KODO: Soul of Motion design, award winning SKYACTIV Technology, advanced in-car entertainment and connectivity and remarkably stylish interior.
The cabin is surprisingly spacious and comfortable, particularly for the driver but also with top-class rear legroom.
The MZD connect system enables you to enjoy safe and easy access to all your music, social media and text messages via a compatible smartphone at the touch of your fingertips.
Controlled using the large 7" colour touchscreen display and the intuitive Multimedia Commander, both of which have been designed to ensure the MZD Connect system can be controlled with minimal effort, so you can concentrate on the road ahead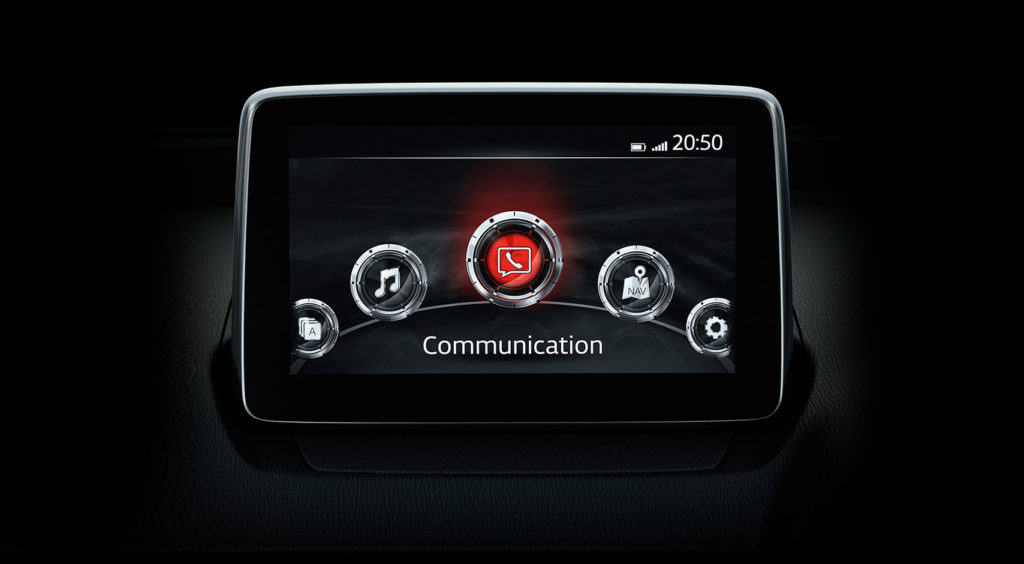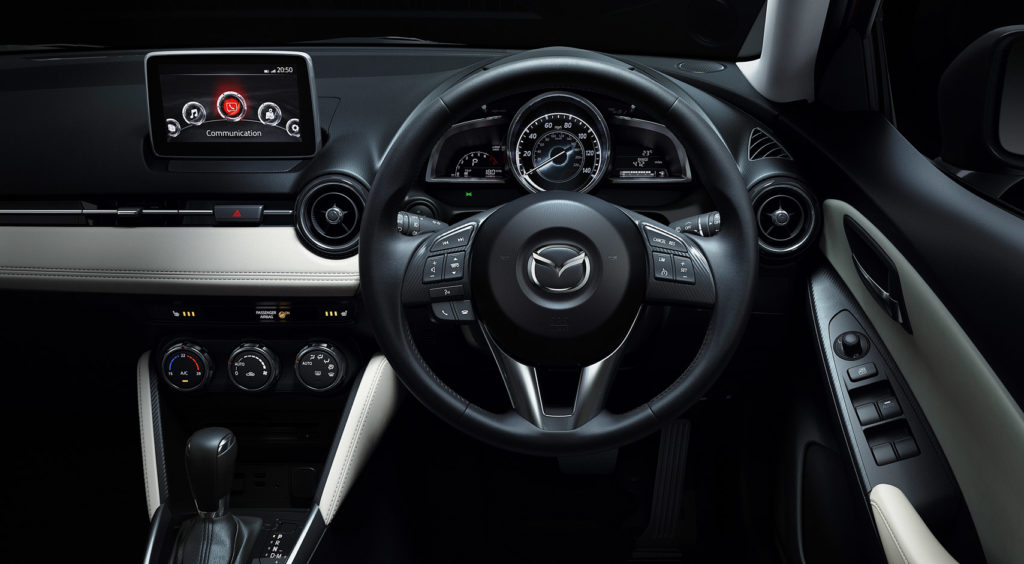 Under the bonnet is one of four engines including the SKYACTIV-D 1.5-litre, a brand-new low compression clean diesel producing 77kW/105ps and maximum torque of 220Nm while using only 3.4l/100km of fuel for CO2 emissions of 89g/km*. The all-new Mazda2 will also be offered with the petrol SKYACTIV-G 1.5-litre in three different variants producing between 55kW/75ps and 85kW/115ps. These deliver fuel economy and CO2 emissions figures which range from 4.5-4.9l/100km and 105-115g/km*.
The all-new Mazda2 launch event will be taking place at both or Bookham and Orpington dealerships over 20th-22nd March.
*Torque, mpg and CO2 figures quoted are sourced from official EU-regulated test results obtained through laboratory testing. These are provided for comparability purposes only and may not reflect your actual driving results.
Similar Articles
Mazda consistently delivers innovative vehicles to the market, and the MX-30 is no exception. The launch of the MX-30, Mazda's first pure electric vehicle (EV) in 2020 marked the first step in Mazda's roadmap towards electrification. Available as both a pure EV and a new plug-in hybrid R-EV, the Mazda MX-30 models combine a sophisticated […]
Available in both a pure EV and Plug-In Hybrid R-EV, the Mazda MX-30 is centred around the carmaker's Kodo design philosophy. The innovative design creates a lasting impression, and its exciting features and equipment make a thoughtfully curated interior that combines style, comfort, and functionality. From cutting-edge technology to the seamless fusion of sophistication and practicality, Mazda's commitment […]
In the ever-evolving landscape of compact crossover SUVs, Mazda has once again proved its expertise with the revolutionary Mazda MX-30. Captivating the hearts of automotive enthusiasts, the MX-30 brings forth a harmonious fusion of power, innovation, and striking design. This remarkable vehicle represents Mazda's commitment to a sustainable future while staying true to its century-old legacy […]