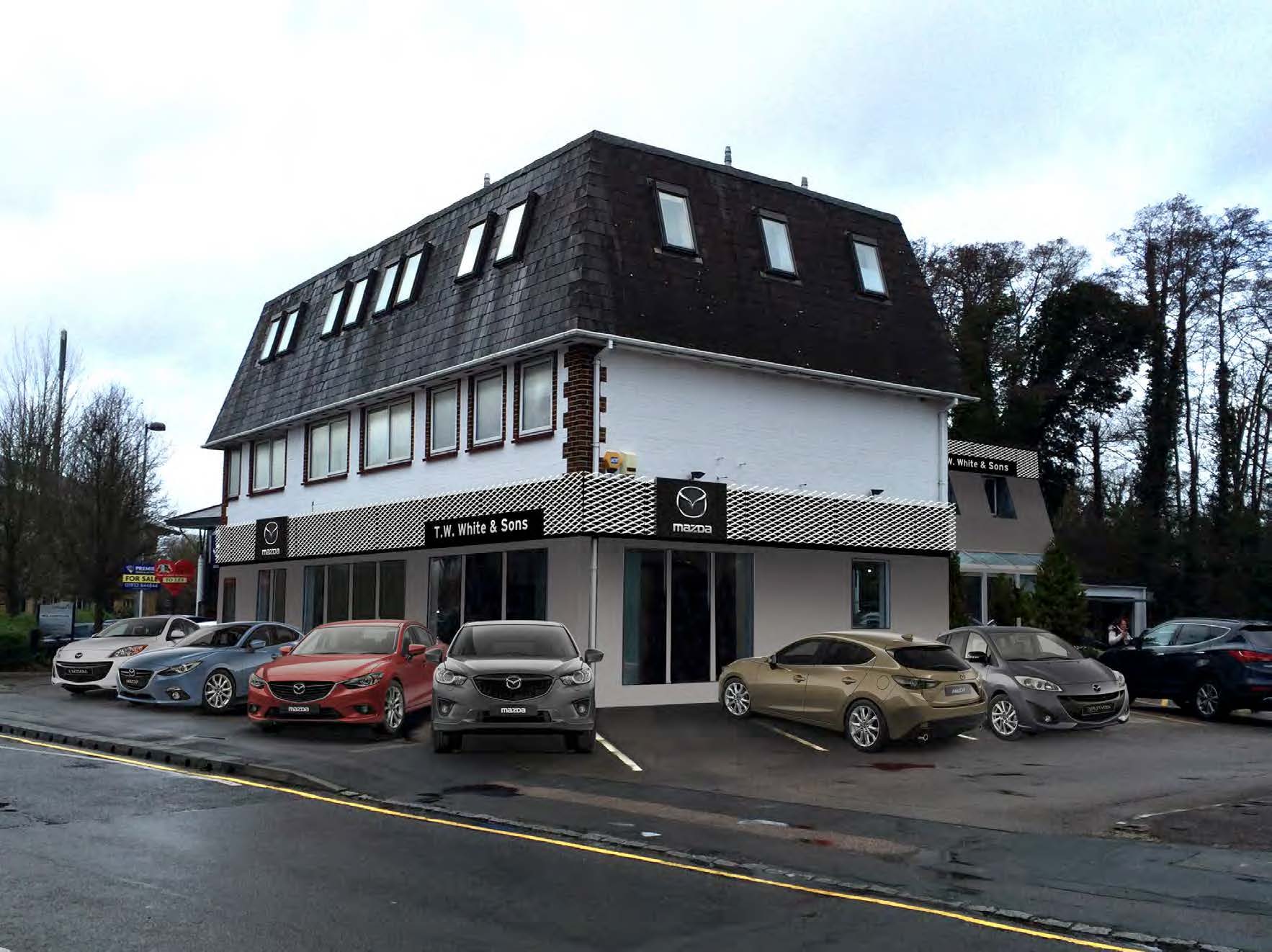 Weybridge Mazda dealer to restart sales
Mazda Dealership, T W White & Sons announces Mazda sales to recommence at Weybridge showroom
As one of the largest and longest established Mazda dealership's in the UK, T W White & Sons are delighted to announce the return of Mazda car sales to our Weybridge showroom.
At T W White & Sons, we have represented Mazda since 1984. This makes us one of the longest established Mazda dealership's in the United Kingdom. Mazda were previously sold from our Weybridge site alongside Hyundai cars, but in 2011 the site became solely Hyundai, with Mazda sales continuing at our Bookham and Orpington dealerships. Our Aftersales facility in Byfleet has continued to service both Mazda and Hyundai cars, and is also an authorised aftersales centre for Kia.
"Our Weybridge showroom first opened in 1990 and was originally a sole Mazda showroom. In 1994, we introduced Hyundai to our company's line up and our Weybridge showroom became dual franchise. At the time, the Hyundai brand was growing rapidly, so in 2011 we made the decision to change Weybridge to a sole Hyundai dealership," Neil White, Managing Director, commented. "However, with the Mazda brand growing so strongly in recent years, and Mazda's intention to grow market share, we have made the exciting decision to return our Weybridge site to Mazda sales."
Philip Diacono, Group Buyer added "Mazda have such a fantastic range of products, all of which have a superb finish and excellent reliability, providing excellent value for money. The addition of Mazda to our Weybridge site will be a huge asset to the group".
The Weybridge site will undergo full redevelopment, so that the exterior and interior reflect the sharp corporate identity of Mazda. Sales will commence starting from 1st December 2016.
"Both new and used Hyundai sales will continue, and our aftersales facility at Byfleet will, of course, continue to provide servicing to both our Mazda and Hyundai customers," White commented.
For more information on the new Mazda line up please contact our sales teams at Weybridge, Bookham or Orpington. For any new Hyundai enquiries, please contact our Weybridge sales teams
Similar Articles
T W White and Sons are excited to announce that we have moved our longstanding Bookham dealership from its Lower Road location to the A246 Guildford Road, Bookham KT23 4HY. This heralds a new era for the Bookham branch which has been sited on Lower Road for nearly 40 years. We're very excited to welcome […]
The Ultra Low Emission Zone (ULEZ) in central London was introduced in April 2019. The ULEZ enforces a fee on certain vehicles driving through the designated area based on the manufacturer's declared emissions levels. Essentially, any car, motorbike, van, bus, coach or lorry used in the ULEZ zone must meet the minimum ULEZ emissions standards […]
Yet more awards for the Mazda 3, as it is crowned Best Small Hatchback at the 2020 UK Car of the Year Awards. In a world that seems dominated by SUVs, there's one car that proves why there will always be room for the hatchback – the All-new Mazda 3. It's already received plenty of […]