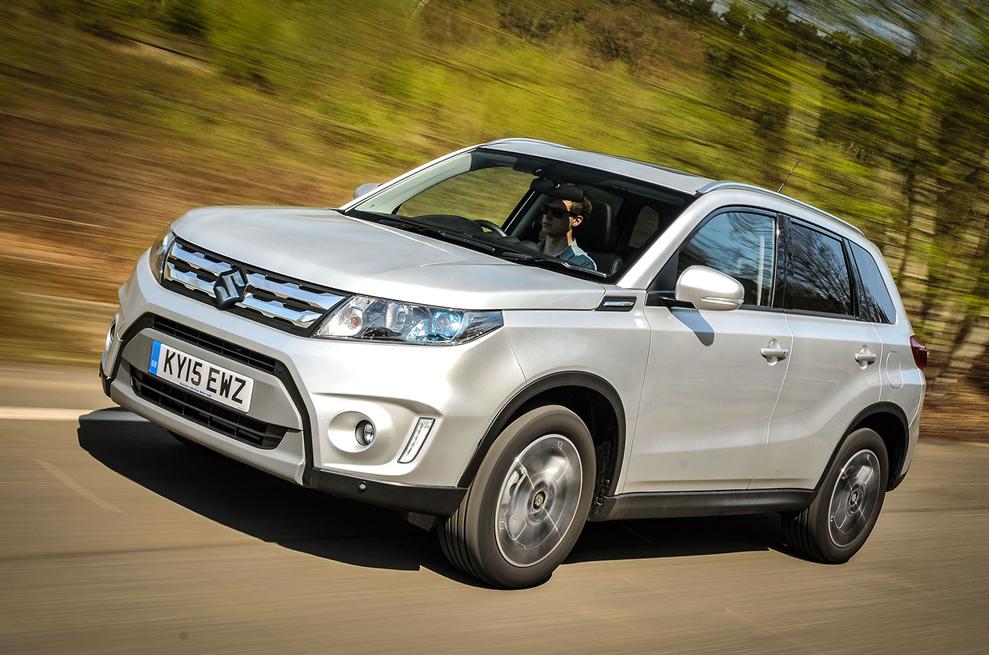 Suzuki Vitara wins at CarGurus 2019 Best Used Car Awards
The Suzuki Vitara adds another award to its portfolio, winning Best Small Crossover at the CarGurus UK 2019 Best Used Car Awards.
For anyone who has sat behind the wheel of the Suzuki Vitara, it comes as no surprise to hear it's been awarded another Best Small Crossover award. It perfectly combines stylish design, comfort and driver convenience, and dynamic driving, all while still staying affordable. But this award adds a noteworthy feather to the Vitara's cap. Instead of focusing on the new car, the CarGurus 2019 Best Used Car Awards focuses on the great value for money and enjoyable ownership the used Vitara offers to drivers.
The award bases its selection and decision on the following criteria:
Car models that are at least two years old
Availability and search interest on CarGurus UK
Retention data
A panel of judges then weight up these factors, as well as the pros and cons of each shortlisted vehicle to decide on a winner for each category. Commenting on the Vitara's in the Small Crossover category, CarGurus UK Editor, Chris Knapman, stated:
"The Suzuki Vitara took the victory in the best used small crossover class due to its appealing blend of practicality, comfort, equipment, and a wide range of powertrain options that makes it possible for used car buyers to choose between two and four-wheel drive regardless of whether they want a petrol or diesel engine. Our judges also noted that CarGurus data shows the Vitara holds onto its value better than many other small crossovers, too."
New Suzuki Vitara also award-winning
Outside of the 2019 Best Used Car Awards, the Suzuki Vitara has also been recognised in its new-car guise as being the best small crossover on the market. It was awarded the Small Crossover of the Year at the 2019 Honest Jon Car of the Year Awards. This was a particularly important award as it was decided on not by journalists or a panel of experts, but by real owners who are driving the Vitara day-in, day-out.
If you'd like to explore the great range of used Suzuki Vitaras available, visit our website. Or if you'd like to find out more about the New Suzuki Vitara, why not get in touch with our Suzuki showroom team in Effingham.
Similar Articles
T W White and Sons are excited to announce that we have moved our longstanding Bookham dealership from its Lower Road location to the A246 Guildford Road, Bookham KT23 4HY. This heralds a new era for the Bookham branch which has been sited on Lower Road for nearly 40 years. We're very excited to welcome […]
The Ultra Low Emission Zone (ULEZ) in central London was introduced in April 2019. The ULEZ enforces a fee on certain vehicles driving through the designated area based on the manufacturer's declared emissions levels. Essentially, any car, motorbike, van, bus, coach or lorry used in the ULEZ zone must meet the minimum ULEZ emissions standards […]
Yet more awards for the Mazda 3, as it is crowned Best Small Hatchback at the 2020 UK Car of the Year Awards. In a world that seems dominated by SUVs, there's one car that proves why there will always be room for the hatchback – the All-new Mazda 3. It's already received plenty of […]