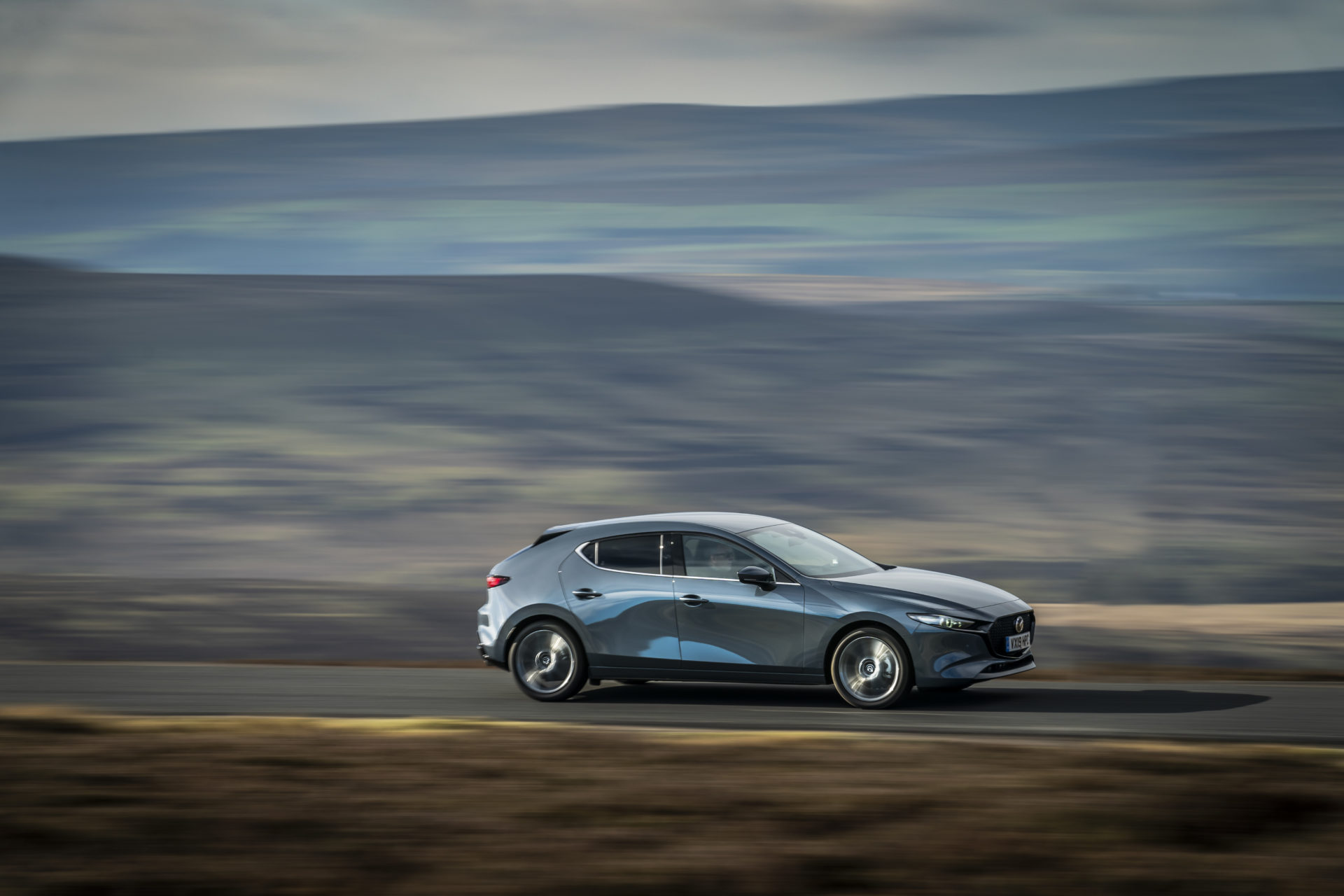 Mazda SKYACTIV-X UK figures revealed
Fuel economy and CO2 figures released for Mazda's highly-anticipated SKYACTIV-X petrol engine, which will debut in the All-new Mazda 3 later this year.
Manufacturers have been feeling the pressure when it comes to CO2 emissions and fuel economy in recent years. Changes to emissions testing, drop in consumer trust in diesel and impending fines for not meeting CO2 targets have sent car companies in search of new, cleaner technology. And while the majority have focused on electric and hybrid technology, Mazda have taken a different direction. They've assessed the entire "well-to-wheel" emissions and concluded that there's still more that can be done with the internal combustion engine before it's retired.
Enter SKYACTIV-X. This revolutionary technology has been teased and talked about since Mazda first announced it a few years ago. Using Mazda's unique Spark Plug Controlled Compression Ignition (SPCCI), Mazda promised customers diesel level efficiency in a petrol engine. This will offer drivers the best of both worlds. They can still enjoy the free-revving performance of petrol, without sacrificing the efficiency of diesel.
So what are the results? The 2.0-litre naturally aspirated SKYACTIV-X meets the hype. On the WLTP-measured fuel economy tests, it achieved up to 52.3mpg and produced CO2 emissions of just 96g/km*. For comparison, the normal SKYACTIV-G petrol 2.0 in the Mazda 3 produces 143g/km. And how about the performance? Again SKYACTIV-X performed well, achieving a maximum power output of 180PS and 224Nm of torque.
No official launch dates have been given for the SKYACTIV-X Mazda 3, however, pricing and specification are expected to be announced next month.
Don't want to wait for SKYACTIV-X? Well, the All-new Mazda 3 Hatchback is available now in both petrol and diesel. You can try it for yourself at our Mazda showrooms in Weybridge and Bookham in Surrey and Orpington in Kent.
*NEDC converted figures
Similar Articles
T W White and Sons are excited to announce that we have moved our longstanding Bookham dealership from its Lower Road location to the A246 Guildford Road, Bookham KT23 4HY. This heralds a new era for the Bookham branch which has been sited on Lower Road for nearly 40 years. We're very excited to welcome […]
The Ultra Low Emission Zone (ULEZ) in central London was introduced in April 2019. The ULEZ enforces a fee on certain vehicles driving through the designated area based on the manufacturer's declared emissions levels. Essentially, any car, motorbike, van, bus, coach or lorry used in the ULEZ zone must meet the minimum ULEZ emissions standards […]
Yet more awards for the Mazda 3, as it is crowned Best Small Hatchback at the 2020 UK Car of the Year Awards. In a world that seems dominated by SUVs, there's one car that proves why there will always be room for the hatchback – the All-new Mazda 3. It's already received plenty of […]