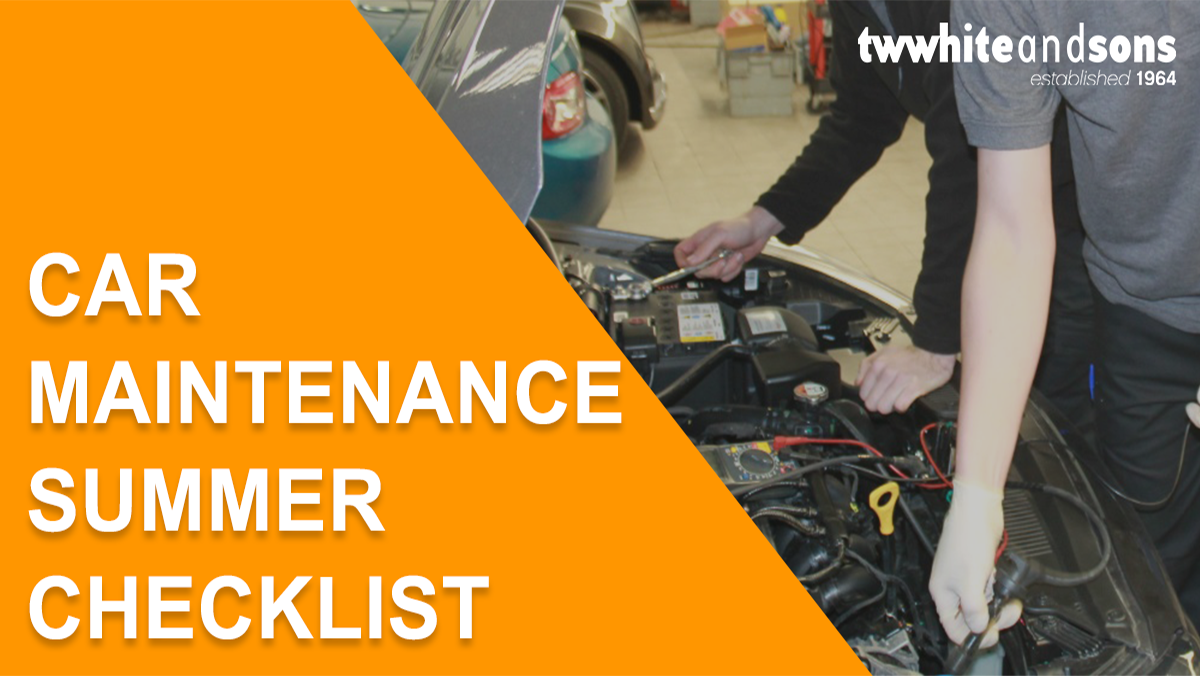 Car Maintenance Summer Checklist – Infographic
Make sure your car is ready for all you summer travel with our car maintenance summer checklist
Summer is here!  The sun is (sometimes) shining, the days are longer.  It's the perfect time of year to jump in the car and explore.  But there's more than just the British summer rain that can put a dampener on you summer driving plans.  Flat tyres, faulty cooling systems or just getting lost can turn any adventure into a nightmare.  And while disaster can't always be avoided, there are some simple bits of car maintenance and planning that can help you avoid trouble.  We've put together a quick summer checklist infographic to make sure your car is road trip ready.
DIY summer car maintenance
There are a lot of little things we can, and should, be doing to make sure our cars stay in top working order.  But if you're planning on taking a long drive this summer, those checks should definitely be on your pre-departure checklist.  Making sure your tyres are in good condition, with plenty of tread and at the correct pressure.  And make sure you also do the same checks on the spare wheel. You don't want to be stopped by a flat only to find the spare wheel has a puncture too!
Along with checking tyres, make sure your jack and wheel brace are in good working condition.
Next on the list is to check fluid levels, particularly coolant, oil and washer fluid.  Also be sure to inspect the wiper blades' condition, checking for deterioration and any splitting.
Finally, make sure all interior and exterior bulbs are working.
At the garage
It's always a good idea to get your car checked over when the weather starts to change.  Most garages will offer some version of a Summer Health Check, but it's important to ask what that includes.  Make sure their summer checklist includes checking the cooling system for leaks or faults, and that the auxiliary belt/ fan belt is in good working order.  Also, if you have air con, checking the system for any leaks may be a good idea.
Road trip packing list
Now that your car's all checked over, it's time to hit the road.  And there are a few packing essentials we'd recommend for your summer checklist that could come in handy in the event of any problems: engine oil, screen wash and water for topping up; spare light bulb kit; a high-torch and spare batteries; a warning triangle and high visibility jacket; a spare fuel can.  A road map, snacks and water, and a first aid kit may also be a good idea if you end up stranded.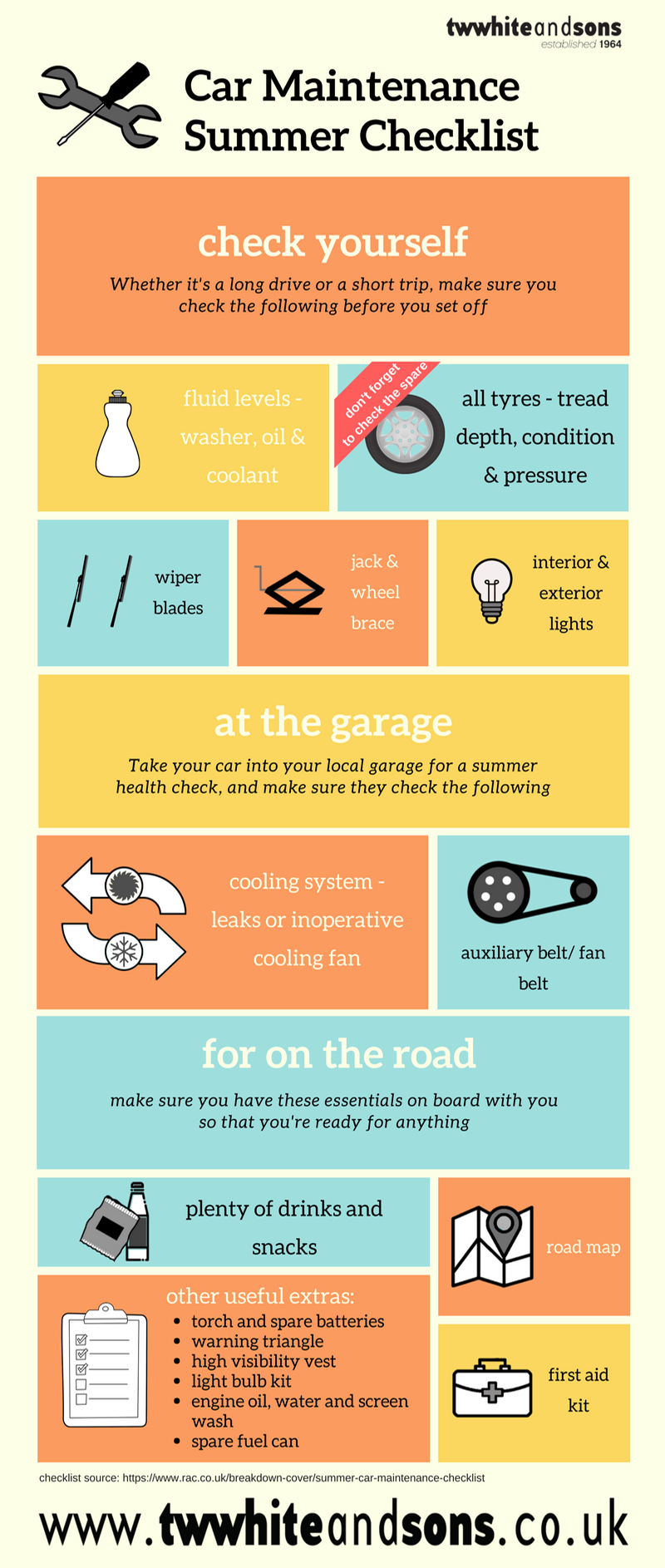 If you'd like to check your car checked before hitting the road this summer, you can book in at any of our aftersales centres.  They're based in Byfleet in Surrey, Bookham in Surrey and Orpington in Kent.
Similar Articles
As the weather finally starts to turn and we head out of winter, it's time for a little car maintenance. But why is it important to change from winter to summer tyres, and when's the best time to do this? While your tyres might not be something you think about often, an awful lot of […]
Everyone will always back themselves as a great driver. However, there is always room for improvement when driving and that's exactly what this guide aims to provide tips on. Speed Limits "They won't get there any quicker," is probably a something you've said to yourself a few times whilst driving. While that might not necessarily […]
Vehicle checks for a long journey In a typical year, a UK driver covers almost 6,700 miles, according to the Department of Transports survey into driving habits. The same survey also found that the average distance of a journey was just seven miles. From this survey it's clear to see that we're making lots of […]