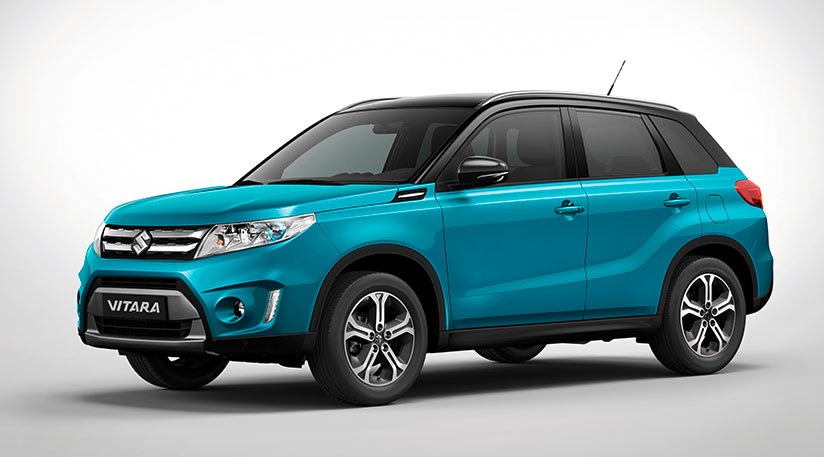 All-new Suzuki Vitara: It lives
So what does "It Lives" mean?
Well, an impressive array of style, practicality and technology including ALLGRIP 4-wheel drive, Radar Brake Support and an audio navigation system with smartphone linking means that the Vitara is a car that drives like it is alive!
And what's more, the all-new Suzuki Vitara is having a fantastic launch month, with record numbers of orders being placed through Suzuki dealers nationwide.
The five-door crossover SUV is the latest car to be released in the Suzuki line up. But don't think its just the old Vitara back, or a revamp of the Grand Vitara which was phased out last year. The all-new Vitara features an all new look, compact proportions and a whole host of personalisation options and starts from £13,999.
The all-new Vitara enters the ever expanding crossover market and carries plenty of modern design cues, including a strong, sharp crease along the sides, wrap-around headlights and a "Range Rover Evoque" styled front. Yet, despite its compact size, the all-new Vitara, (which is smaller than the outgoing Grand Vitara at a little over four metres long) features a generous 375-litre boot.
The all-new Vitara is available to order now, and (if you might need a little more incentive to purchase) if you order one before the end of April 2015, you will get a free Urban or Rugged upgrade, completely free of charge.
For more information speak to a member of our sales team today on 0844 6493948 or pop into our Suzuki Showroom in Effingham, Surrey.
Similar Articles
Mazda consistently delivers innovative vehicles to the market, and the MX-30 is no exception. The launch of the MX-30, Mazda's first pure electric vehicle (EV) in 2020 marked the first step in Mazda's roadmap towards electrification. Available as both a pure EV and a new plug-in hybrid R-EV, the Mazda MX-30 models combine a sophisticated […]
Available in both a pure EV and Plug-In Hybrid R-EV, the Mazda MX-30 is centred around the carmaker's Kodo design philosophy. The innovative design creates a lasting impression, and its exciting features and equipment make a thoughtfully curated interior that combines style, comfort, and functionality. From cutting-edge technology to the seamless fusion of sophistication and practicality, Mazda's commitment […]
In the ever-evolving landscape of compact crossover SUVs, Mazda has once again proved its expertise with the revolutionary Mazda MX-30. Captivating the hearts of automotive enthusiasts, the MX-30 brings forth a harmonious fusion of power, innovation, and striking design. This remarkable vehicle represents Mazda's commitment to a sustainable future while staying true to its century-old legacy […]