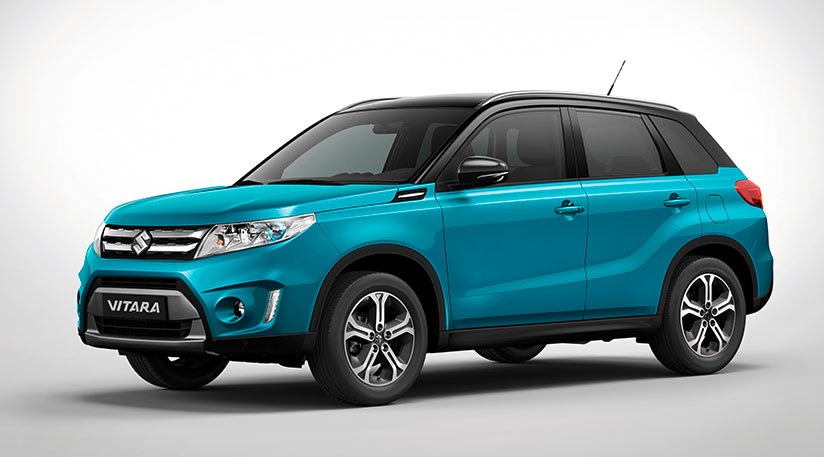 All-new Suzuki Vitara: It lives
So what does "It Lives" mean?
Well, an impressive array of style, practicality and technology including ALLGRIP 4-wheel drive, Radar Brake Support and an audio navigation system with smartphone linking means that the Vitara is a car that drives like it is alive!
And what's more, the all-new Suzuki Vitara is having a fantastic launch month, with record numbers of orders being placed through Suzuki dealers nationwide.
The five-door crossover SUV is the latest car to be released in the Suzuki line up. But don't think its just the old Vitara back, or a revamp of the Grand Vitara which was phased out last year. The all-new Vitara features an all new look, compact proportions and a whole host of personalisation options and starts from £13,999.
The all-new Vitara enters the ever expanding crossover market and carries plenty of modern design cues, including a strong, sharp crease along the sides, wrap-around headlights and a "Range Rover Evoque" styled front. Yet, despite its compact size, the all-new Vitara, (which is smaller than the outgoing Grand Vitara at a little over four metres long) features a generous 375-litre boot.
The all-new Vitara is available to order now, and (if you might need a little more incentive to purchase) if you order one before the end of April 2015, you will get a free Urban or Rugged upgrade, completely free of charge.
For more information speak to a member of our sales team today on 0844 6493948 or pop into our Suzuki Showroom in Effingham, Surrey.
Similar Articles
The  Mazda 2 has just launched a new model to the award winning compact city car line up: the all-new Mazda 2 Self-Charging Full Hybrid. A collaboration using class leading Toyota hybrid technology, Mazda 2 Hybrid will help drive Mazda's commitment to a more sustainable future. The full hybrid supermini hatchback has two different power […]
With 4 models to choose from, and huge improvements made in its eco credentials, safety and overall style, Mazda have pulled the stops out to produce a reliable, versatile all-around compact hatchback.
Excited for the launch of Mazda's first plug in hybrid? The all-new Mazda CX-60 SUV will face its World premiere on 8th March, when more details about this exciting new model will be unveiled. Watch the live stream here: https://mzd.tools/Mazda-CX-60-Launch The Mazda CX-60 is the first of two new models from Mazda's "Large Product Group" […]