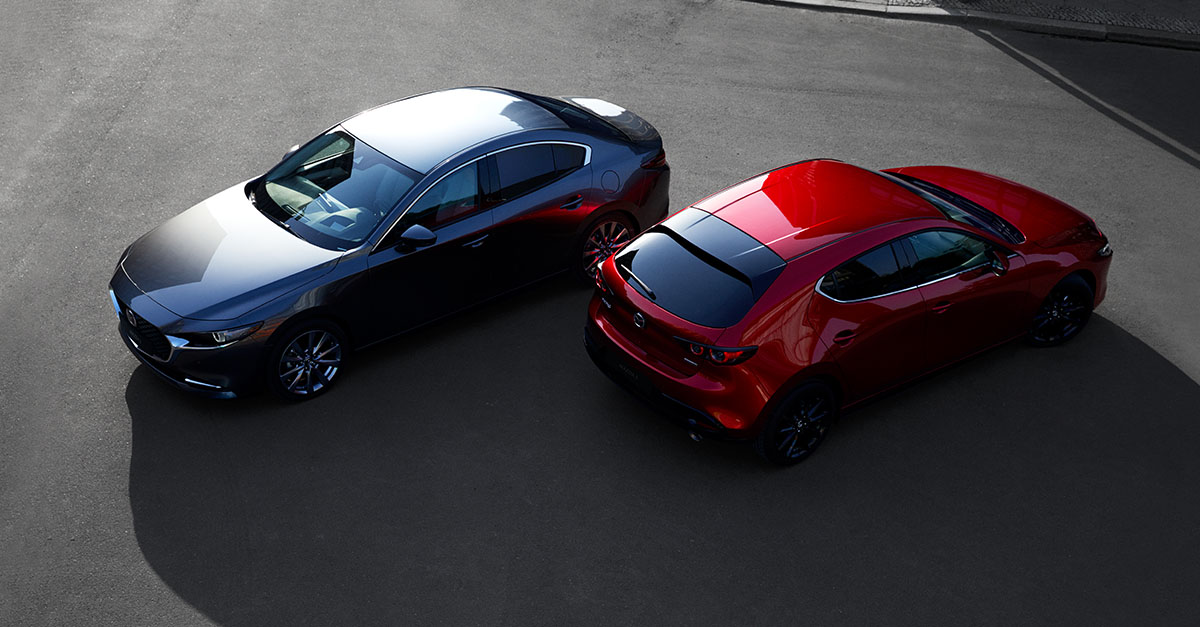 All new Mazda3
We take a look at the newly presented Mazda3 following it's reveal at the LA Motor Show.
All New Mazda3
The all-new Mazda3 adopts a matured Kodo design language that attempts to embody the essence of Japanese aesthetics. While the overall form presents a simple, single motion, subtle undulations bring the design to life through shifting light and reflections that glide over the body surface. The result is a richer and more powerful expression of vitality than previous Kodo models. Despite sharing the Mazda3 moniker, the hatchback and sedan models have distinct personalities—the design of the hatchback is emotive, the sedan elegant.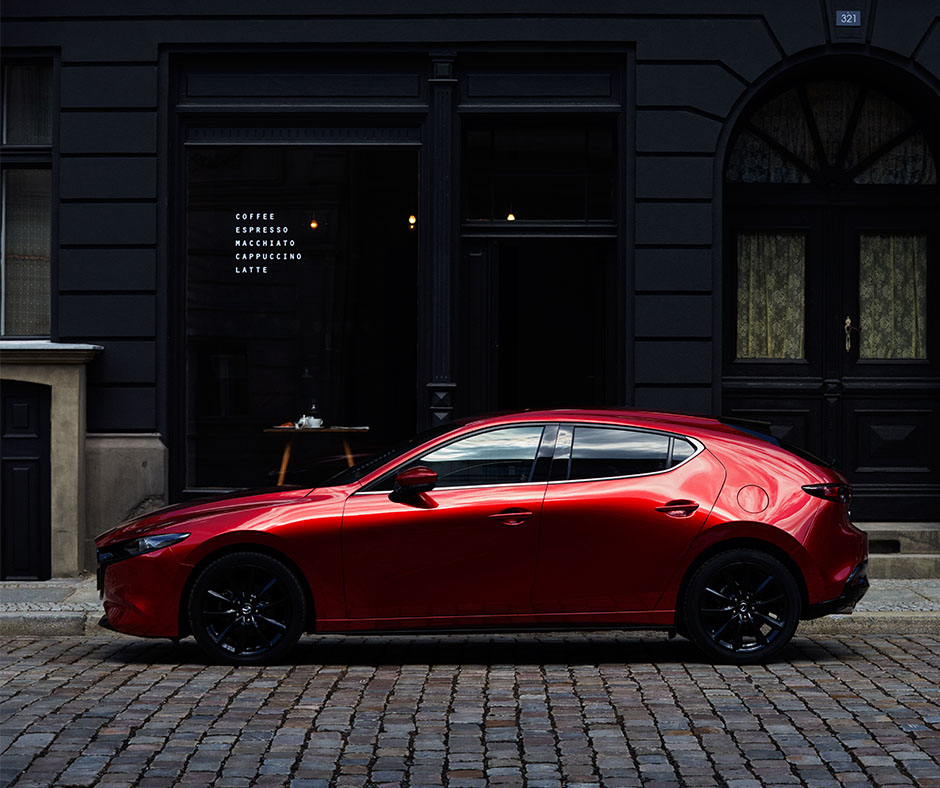 The all-new Mazda3 also adopts Mazda's new Skyactiv-Vehicle Architecture, designed to enable people to make the most of their natural sense of balance. The powertrain lineup comprises the latest Skyactiv engines, each of which provides responsive speed control in any driving situation. Based on its philosophy of designing the car around the human being, Mazda has dramatically enhanced the car's fundamental driving attributes such that accelerating, turning and braking feel completely natural.
It has delivered Mazda's renowned driving pleasure to customers all over the world and been a mainstay of production at key plants globally. "The all-new Mazda3 we unveil today begins a new era for Mazda," said Akira Marumoto, Mazda's Representative Director, President and CEO. "The next generation of Mazda cars will enhance the value of the car-ownership experience. Though these products, we will further raise Mazda's brand value and work towards our goal of building strong bonds with customers all over the world."
The new Mazda3 will be available in two body types, each with a unique personality – the sporty Hatchback and the sleek, elegant Saloon. Mazda have uploaded a video of their full reveal, this video can be found here:
If you have any questions about the all new Mazda3, ask us on our social channels! We are @twwhiteandsons on Facebook and Twitter!
Similar Articles
Mazda consistently delivers innovative vehicles to the market, and the MX-30 is no exception. The launch of the MX-30, Mazda's first pure electric vehicle (EV) in 2020 marked the first step in Mazda's roadmap towards electrification. Available as both a pure EV and a new plug-in hybrid R-EV, the Mazda MX-30 models combine a sophisticated […]
Available in both a pure EV and Plug-In Hybrid R-EV, the Mazda MX-30 is centred around the carmaker's Kodo design philosophy. The innovative design creates a lasting impression, and its exciting features and equipment make a thoughtfully curated interior that combines style, comfort, and functionality. From cutting-edge technology to the seamless fusion of sophistication and practicality, Mazda's commitment […]
In the ever-evolving landscape of compact crossover SUVs, Mazda has once again proved its expertise with the revolutionary Mazda MX-30. Captivating the hearts of automotive enthusiasts, the MX-30 brings forth a harmonious fusion of power, innovation, and striking design. This remarkable vehicle represents Mazda's commitment to a sustainable future while staying true to its century-old legacy […]