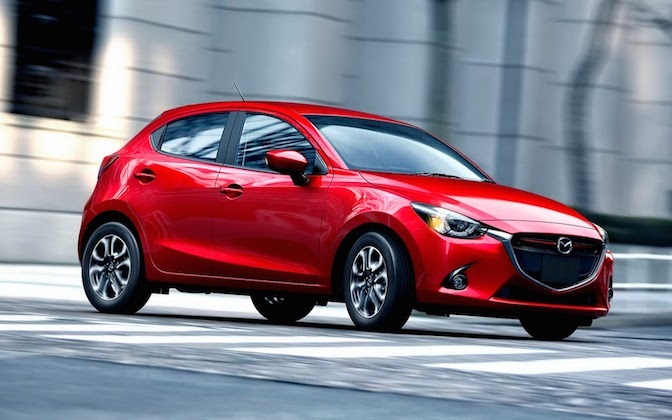 New Mazda 2 Review
New Mazda 2 review
The new Mazda 2 offers a whole new dimension to the small car market. A clean, sharp yet sporty design twined with exceptional fuel economy and plenty of kit for your money gives this supermini a competitive edge over many of the other options on the market today.
Overview
The small car class is one of the most competitive in the automotive market, with manufacturers vying to offer value for money. In this respect, with an entry price of £11,995, the new Mazda 2 doesn't get off to the best start. On first look it looks more expensive than its rivals. Which, ok on paper it might be, but if you put the initial on-the-road price aside, you realize that the Mazda 2 offers you a good deal for your money. Offered in a range of incredibly fuel efficient, clean engines that provide outstanding fuel economy, when you start looking at long term costs the Mazda 2 works out to be pretty economical.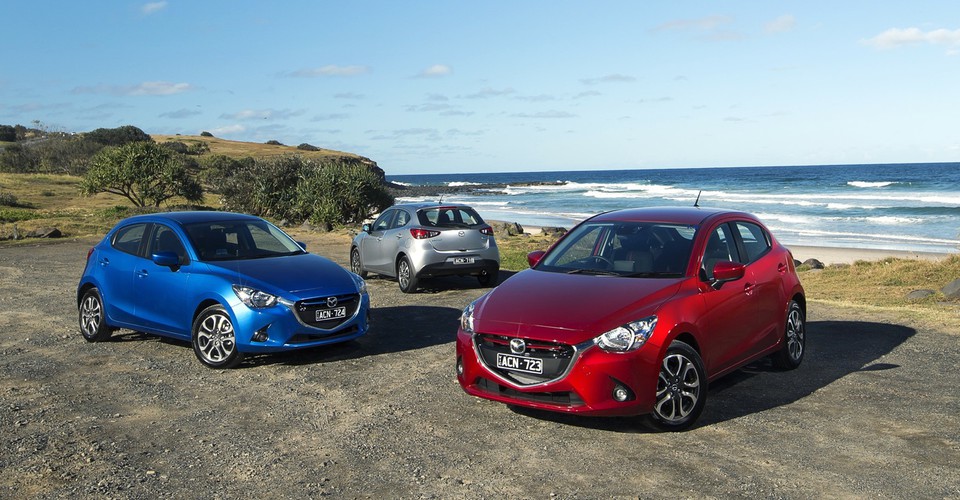 Performance and Drive
The Mazda 2 is offered in three 1.5 litre petrol engines and one 1.5 litre diesel engine and comes with either a 5 or 6 speed manual gearbox, or a 6 speed automatic gearbox. The top selling 90ps petrol engine packs in enough punch to make your journey around town nippy and enjoyable. The diesel options sports a turbocharger, and is geared to deliver maximum efficiency, albeit sounding a bit agricultural on startup! If efficiency is an important factor – you won't be disappointed! The official figures quote a whopping 83.1mpg, but our real world test give a slightly lower, yet very respectable 69.8mpg (combined driving around town/motorway).
The Mazda 2 has a firm, connected drive – giving you greater control over bumps and around corners, although this can translate into a bit of a jostling experience over rough surfaces. The connected feel translates well steering around sharp corners – making the ride safe, yet fun!
Higher spec levels of the Mazda 2 also include a wide range of additional safety features such as Mazda's autonomous breaking system: Smart City Brake Support. Built in sensors continually monitor the distance between you and the car in front, and at low speeds of up to 2omph, should the gap between the 2 quickly shorten, SCBS will prime the brakes for an emergency stop – including breaking for you if needed. This helps prevent or minimize damage in the event of an accident.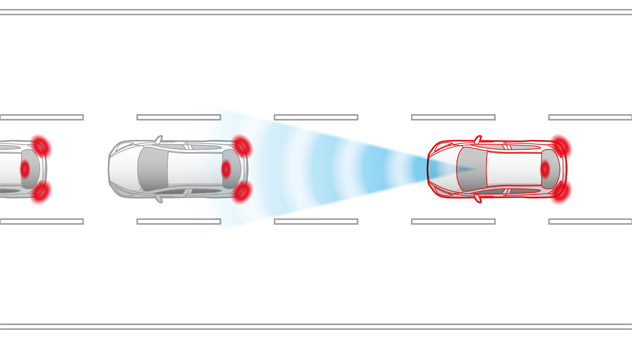 Interior
The Mazda 2 boats an attractive, well thought out interior with multiple driver conveniences – even in the entry level SE. All cars come with steering wheel controls, AUX-in, music system, start/stop and hill hold assist. This makes the Mazda 2 SE one of the best spec'd out entry level cars in the small car segment. The seats and steering wheel have plenty of adjustment, and Mazda have even widened the shoulder space in the front so taller drivers should have no problem making themselves comfortable. There is plenty of passenger leg and head room in the back- meaning the Mazda 2 is perfect for long road trips! Boot space is improved over the previous model Mazda 2 – by a squarer, sharper exterior body allowing for more volume. Boot space is decent, although not hugely generous. However, fold down the 60/40 rear seats and you get a fair space for any larger items you want to transport.
Designed around the driver, the ergonomic controls and display of the award winning Mazda infotainment system makes the Mazda 2 driver conveniences one of  the most advanced in its class. Available on the SE-L spec level and above, the Mazda infotainment system consists of a 7″ colour touchscreen and rotary dials in the center console- both of which control the system easily and  intuitively. Plus with head-up display, you can keep your focus on the road ahead, while keeping track of your driving speed and distance effortlessly.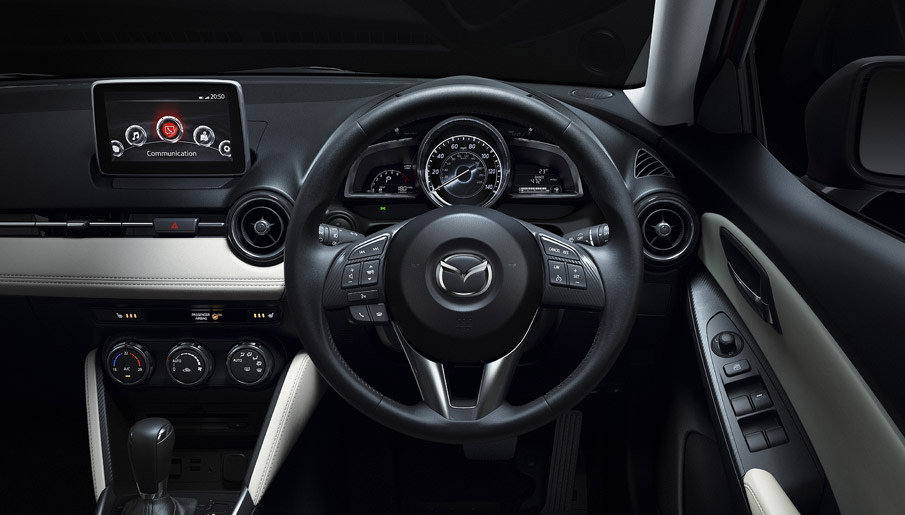 Exterior
The design of the new Mazda 2 is much chunkier and manlier than its previous version. Sporting Mazda's KODO: Soul of Motion design from front to rear, with sharp creases, a prominent eye catching front grill and eye-like headlights. The rear is squarer than the previous model – following the sharp lines seen at the front and sides of the car. This squarer design also helps maximize interior boot space.
Insurance and Warranty
The Mazda 2 is a little more costly to insure than some of its rivals – ranging between group 13 through to group 16.  With the warranty, you get a fairly standard 3 year warranty – however, its very comprehensive and you are unlikely to find yourself having to pay for any additional repairs due to small print exclusions while in the warranty period.
Summary
The Mazda 2 may not be the cheapest to buy in the small car class, but 3 year ownership costs work out fairly cost effective – making the Mazda 2 a smart choice. Plus, for that bit extra, you find yourself in a car with plenty of driver conveniences and comfort.
---
For more information on the Mazda 2, contact our Mazda Showroom in Bookham, Surrey, in Weybridge, Surrey, and in Orpington, Kent or why not check out our used Mazda cars in stock, all which come with a 3 year RAC warranty and 12 months breakdown cover.
Similar Articles
Mazda consistently delivers innovative vehicles to the market, and the MX-30 is no exception. The launch of the MX-30, Mazda's first pure electric vehicle (EV) in 2020 marked the first step in Mazda's roadmap towards electrification. Available as both a pure EV and a new plug-in hybrid R-EV, the Mazda MX-30 models combine a sophisticated […]
Available in both a pure EV and Plug-In Hybrid R-EV, the Mazda MX-30 is centred around the carmaker's Kodo design philosophy. The innovative design creates a lasting impression, and its exciting features and equipment make a thoughtfully curated interior that combines style, comfort, and functionality. From cutting-edge technology to the seamless fusion of sophistication and practicality, Mazda's commitment […]
In the ever-evolving landscape of compact crossover SUVs, Mazda has once again proved its expertise with the revolutionary Mazda MX-30. Captivating the hearts of automotive enthusiasts, the MX-30 brings forth a harmonious fusion of power, innovation, and striking design. This remarkable vehicle represents Mazda's commitment to a sustainable future while staying true to its century-old legacy […]