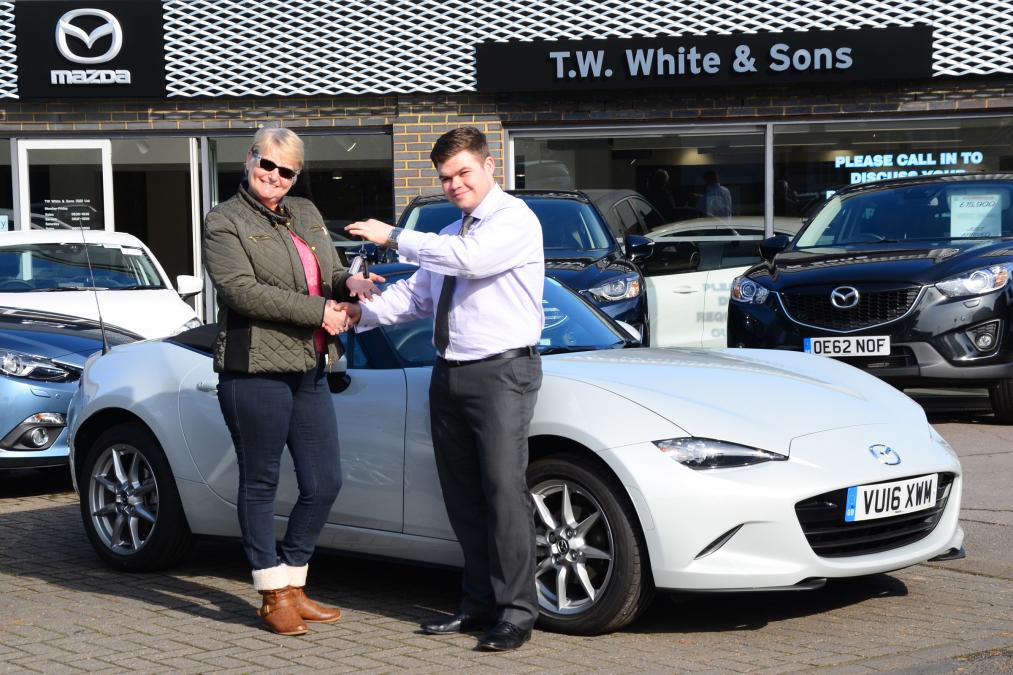 What questions should I ask when buying a new car?
Questions to ask when buying a new car
There are few better experiences in life than picking up the keys for your brand new car, lowering yourself into the seat for the first time and breathing in that new car smell. Looking down at the milometer to see less than 10 miles on the clock, admiring the smudge free windscreen and turning the keys to put that spanking new engine through its paces is a real treat. If you're toying with the idea of buying a new car or looking for advice, here are our top things to think about to help you with your new car search.
Check the value of your current car
Looking to upgrade your car? Then there are a few things you'll want to consider to ensure you're getting the right motor for you. The first step is to check value of your current car. Knowing how much the car you're selling is worth will give you a clear idea of the amount to expect from the sale and how much extra money you'll require to put towards the new car.
To value your car you can use the T W White & Sons Car Valuation Service, which is a very simple 3 step process.

Why are you looking for a new car?
There is likely to be a prominent reason that has prompted you into buying a new car. Whether you're looking to upsize to a family car with more practical features, upgrading to a new model for the pure enjoyment and a leisurely drive, or simply downsizing to a car that's more eco-friendly and cheaper to run, it's important to ask the right questions during the process. Establish what is the most important factors for your new car to have before you start looking at whats available. Make a list of "have-to-haves" and stick with it. That way you are less likely to get distracted with a shiny, new but impractical car!! If you're looking to buy a car for a business purpose, we offer a simple and convenient process to lease a vehicle on contract hire, whether the purchase is for a single company car or a whole fleet of vehicles.
Once you've got your valuation, the next step is to decide whether to purchase a new or used car. Weigh up the positive and negative options for each one to help with your decision making.
If you're planning to buy a new car, you might want to do some initial research to see if there is a new model coming out and ask yourself if you should wait for the new model or use this as an opportunity to get a great deal on the outgoing model?
New Car Warranties
It's vitally important to be sure you understand what the warranty covers when buying a car. Ensure that you find out:
What does the warranty cover? Is it comprehensive or part specific?
Are there exclusions in the warranty? Many auto warranties have specific exclusions for different parts and situations involving a mechanical breakdown.
What is the length of the warranty? The time frame of every warranty will vary and it's important that you buy a car that offers a warranty length that you're happy with. For example, all new Hyundai cars at T W White and Sons have a 5-year unlimited mileage warranty, but this will vary for others.
At T W White and Sons, all of our 'on the road' prices for new cars include:
A full 3-year warranty (up to 5 years with Hyundai models)
Up to 3-years of breakdown cover
Aftercare for Mazda, Hyundai and Suzuki, depending on the manufacturer
Delivery Time
Car delivery times will vary and it's a good idea to find out how long the wait will be for your desired vehicle, so you don't leave yourself stranded after having sold your old car and stuck waiting for the new one. If you're buying from a used car dealership, the odds are you could drive away the very same day with your new ride. But buying a brand new car is a whole new process. From a few weeks to a few months, new car buyers are often shocked when they find out how long they have to wait for a car that's built to their custom specification. It's always best to check this first before making a purchase decision and make sure you buy from a dealership which offer honesty and great communication at every step of the way so that you aren't kept waiting unnecessarily for your car.
Are you eligible for deals?
More than 1.9 million people are eligible and entitled to a Motability Vehicle if they are receiving either:
Higher Rate Mobility Component (HRMC) of the Disability Living Allowance (DLA)
Enhanced Rate Mobility Component of Personal Independence Payment (ERMC PIP)
War Pensioners' Mobility Supplement (WPMS)
Armed Forces Independence Payment (AFIP)
If you're eligible for a Motability Scheme then discover hassle free motoring with T W White and Sons Motability Scheme.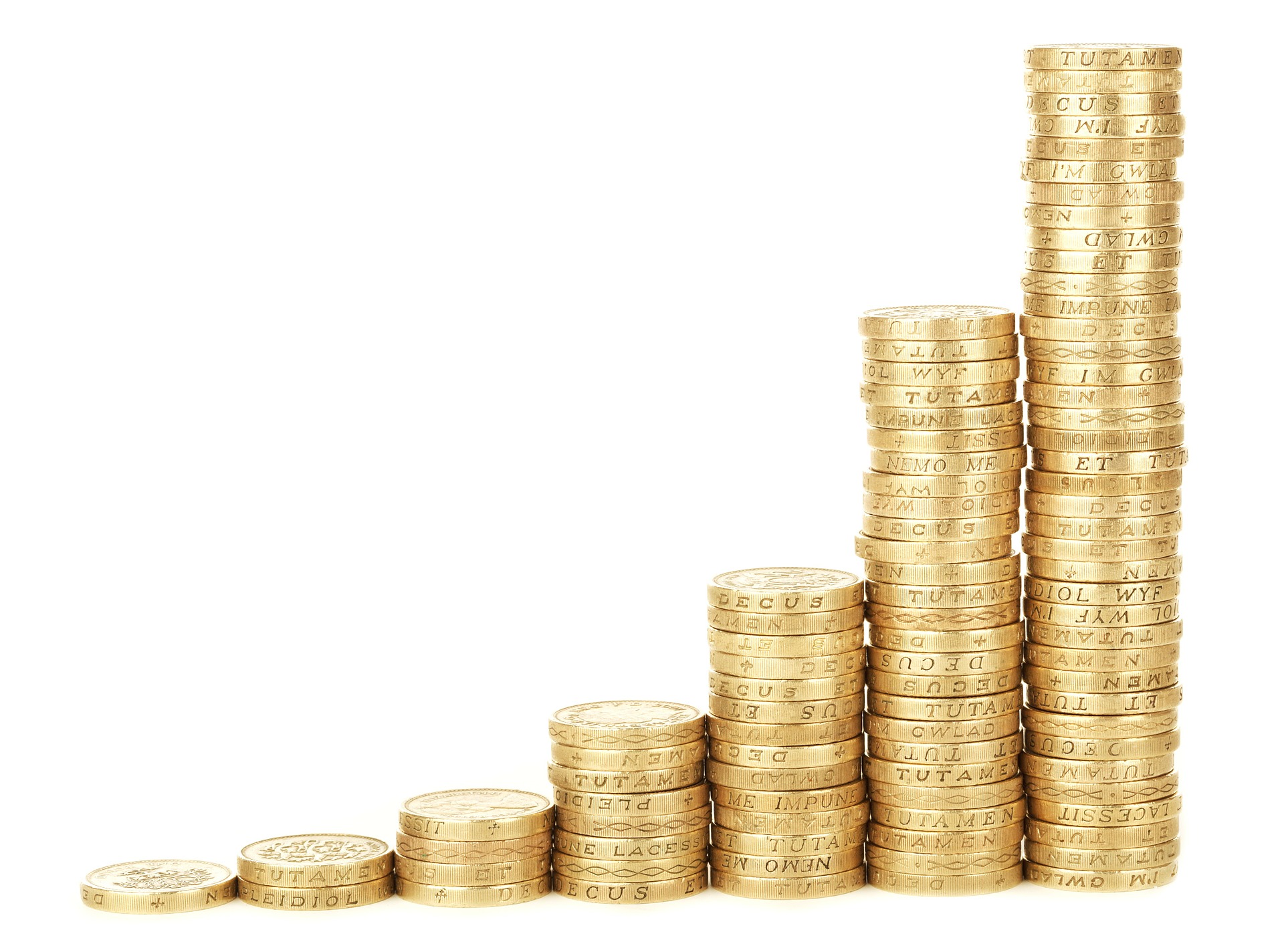 Stretching Your Budget
The costs of car ownership unfortunately do not end once you pick up the keys and drive off into the sunset. Delivery charges, titling fees and other closing costs are inevitable extras associated with buying a new car and it's important that you understand what it is you're paying for and if you need it. Again, speaking with an experienced car dealer which can offer trustworthy advice should help you navigate through the optional extras and vital outlays such as insurance and road tax. You may often find that buying new can reduce the day to day running costs versus a used car, as more efficient technologies help fuel consumption remain lower, smaller engines with higher performance and better car safety and security can reduce insurance premiums. New clean engines are also more likely to be found in lower road tax bands and can benefit from reduced tolls and congestion charge grants. The first MOT must occur on the third anniversary of the car's registration, meaning 3 years free from paying for an MOT and associated costs to pass.
Before buying a car, no matter whether new, used or even as a gift you need to budget properly and make sure that you can insure it each month and afford the fuel you will need to get around. If you are a first time buyer or a young driver then you particularly need to investigate the full cost of car ownership as there is nothing worse than having your beautiful car sitting on the driveway depreciating as the running costs are too high.
Servicing Agreements
When buying a new car ask about the service plans before the purchase. Many manufacturers now offer fixed price service plans and it is wise to thoroughly consider this. As cars become more complex with on-board computers and finely balanced components, using the added expertise and advanced equipment available from a manufacturer-trained main dealership pays off. As well as the obvious assurance that your car is correctly serviced and any faults are found and fixed with genuine parts and consumables as soon as possible, a full service history can help keep your car's resale value high.
Benefit from spreading the cost of servicing in monthly payments throughout the year, an honest and fair trading commitment through the Motor Industry Code of Practice for Service and Repair. With your manufacturer approved services covered you are less likely to forgo a scheduled service which could otherwise impact on your warranty cover.
Ultimately, when buying a new car, consideration of your aftersales servicing will ensure that the whole package suits your needs best, and will end up saving you money in the long term.
New Car finance offers and terms
Buying a new car is an exciting experience but you'll quickly become bombarded with Car Finance payment options and financial jargon that you're not familiar with. Before purchasing a new car, we recommend that you know the difference between the finance offers to ensure your car finance deal fits your circumstances.
To help with this process we've provided more detail for each specific finance option and how each can benefit you.
For more information and guidance to help you make a decision on your next vehicle visit Which Car Finance is right for me?
Our New Cars
T W White & Sons have sold New and Used Cars for over 50 years and have a passion for new Mazda, Hyundai and Suzuki models. Our sales team are knowledgeable, experienced and always happy to answer any questions you may have and ensure you feel comfortable every step of the way. We always aim to keep your car's future resale value high, and if you are considering buying new then good news as Mazda was recently included in Glass Guide's Top 10 car brands for holding their value along with luxury marques such as Land Rover, Mercedes, Lexus and Audi. A new Hyundai is also a good bet, with the Hyundai i10 rating as the 5th cheapest car to run in the UK based on mileage, depreciation, service and maintenance cost according to cap.co.uk. Of course, every buyer's requirements are unique so do get in touch with your local dealership for further advice from our team or take a look at our in-depth new car reviews.
Similar Articles
Investing in a new car is a big decision, so you want to ensure that you pick the purchase or finance option that's right for you. You can buy a vehicle outright, but most people tend to opt for one of the finance options available. Car finance allows you to spread the cost of the […]
While buying a brand new car might be alluring, and being the first driver registered to the car certainly has its benefits, it's not necessarily the right choice for you. Before you make you decide, read our guide to pre-registered vehicles to see if it's the best option for your needs. When it's time to […]
Dispelling the myths and misconceptions surrounding average speed cameras, we get down to the truth of how they work and how you can avoid getting fined. While we can all understand the need to monitor speeds from a safety perspective, no one like seeing the yellow of a speed camera in the road ahead. With […]