Six facts about filling up your car with fuel
Filling your car with fuel is a necessary task and something we all do without a second thought. Which might be a mistake because it can be a bit more complicated than you think. Here are six things that you might not know about filling up your car.
How far can I drive with the fuel light on?
Every car has a reserve of fuel built in, so when your low fuel warning light comes on you don't need to panic; you aren't going to run out there and then. In fact, the amount of fuel left in your car might surprise you. Many cars display the mileage left in their fuel tanks, and some drivers find that they can squeeze an additional 5-10 miles out of their tank when the reading hits 0. Be warned though, driving your car with only a small amount of fuel in the tank is not a good idea as you will be dragging sediment through your fuel system, which could result in a repair for hundreds, if not thousands of pounds. In addition, Electric vehicles, such as the Mazda MX-30 are true to their range and will enter emergency range mode as the battery percentage approaches zero. A tortoise image will appear on the dashboard and the car will start to limit acceleration and speed. Don't try and push your luck and drive anywhere other than a charging point!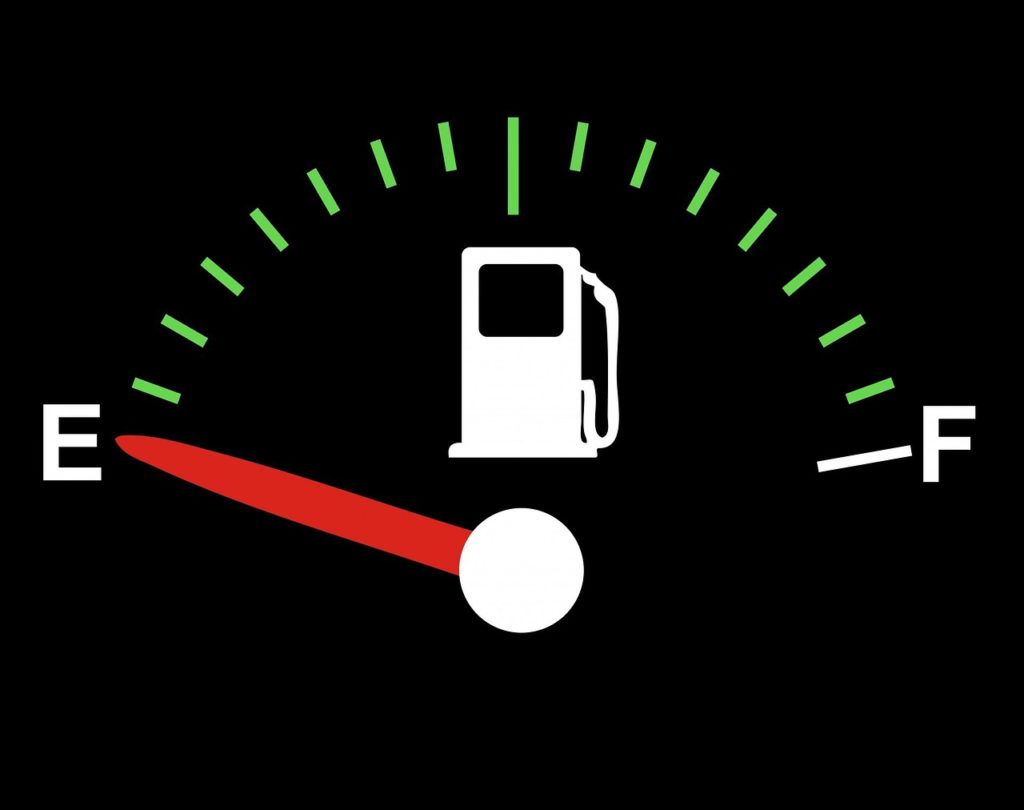 What should I do if I put petrol in my diesel car by mistake?
More than 150,000 motorists put petrol in their diesel car by mistake every year, so you are in good company if you are one of those people. luckily, it's not an expensive mistake, providing you immediately take the right action:
Do not turn on the ignition. Petrol acts as a solvent, weakening the lubricating effects of diesel and turning on the ignition starts the fuel pump, which circulates the petrol/diesel mix, causing catastrophic and expensive damage.
Ask for help to push your car away from the petrol pumps and into a safe place.
Call your breakdown service, who will take you to a garage to have your fuel tank pumped out, and the system flushed.
Putting diesel in a petrol car is a less likely scenario, as the nozzle on a diesel pump is bigger than the one for petrol, making it almost impossible to put it into your car's filter neck. However, if you do manage to put the diesel in your petrol car, the advice is the same. Do not turn on the ignition and call your breakdown service.
Is it worth paying the extra for 'premium' fuel?
Most fuel retailers offer a premium petrol and diesel option and while the reasons vary, most claim you'll benefit from a cleaner engine and fuel system, more power, and/or reduced fuel consumption. At a cost of around 10p a litre more than the standard fuel, the average motorist will pay around £5 more to fill their tank, adding around £100 a year to the average motorist's fuel bill.
From analysing research, it's clear to see that generally, it is worth it, especially if your car is old enough to need an MOT as the exhaust gases tend to be a lot cleaner, helping you pass the test. So, if you are on a tight budget, the standard option will be fine, but if you can afford it, or run a performance car, the premium option does deliver what the retailers claim and is worth paying the extra for.
How much petrol can I store at home?
The law says you can store up to 30 litres of petrol at home without registering with your local Petroleum Enforcement Authority. However, you must not exceed the following:
A maximum of 10 litres in a single plastic container.
A maximum of 20 litres in a metal container.
In any case, you must store them in an approved container and in a well-ventilated area, preferably well away from the house; your garden shed or garage is ideal. It cannot be stored in any living accommodation, for example inside your house. The law also allows you to carry up to 30 litres inside your car in an approved container, but we wouldn't recommend carrying any more than five litres at a time. It's important to remember that petrol is such a powerful explosive that it is capable of propelling a couple of tonnes of metal over a distance of more than 30 miles.
Is supermarket fuel bad for my car's engine?
No. Generally speaking, petrol is petrol and diesel is diesel and we'd be much more worried about filling up with stale fuel from a small village garage than a discounted supermarket that turns over a lot of fuel, ensuring a constant and fresh supply. However, if you are worried – and there have been cases of poor quality fuel causing problems in the past – just tuck your petrol receipts in the glove-box and if you ever do have a fuel-related problem, you've got the evidence to hand to support your claim for damages.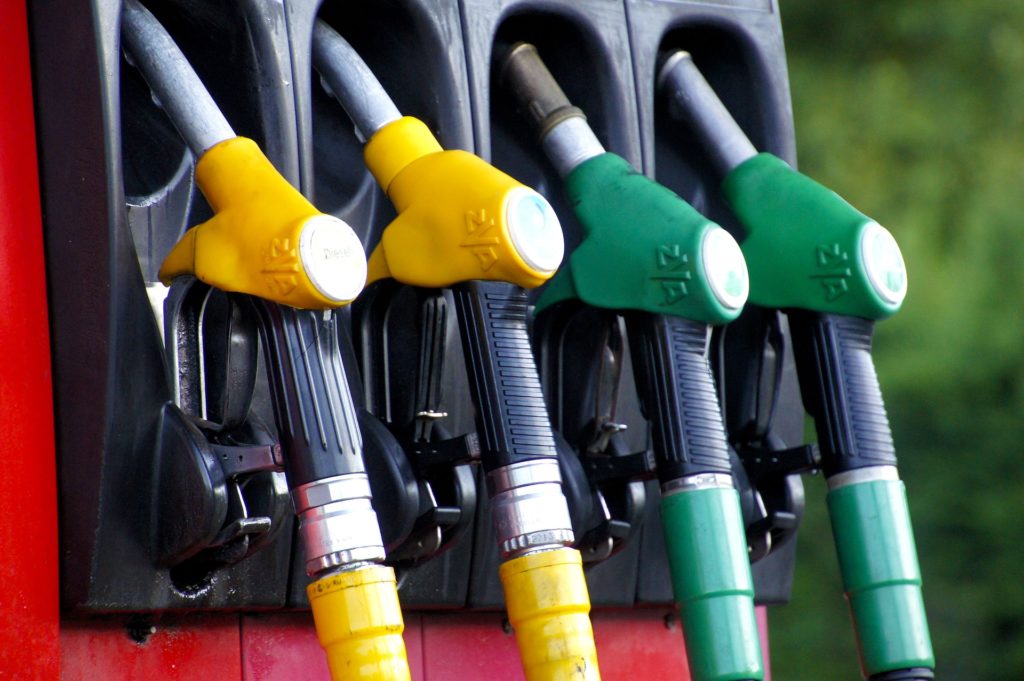 Tips for buying fuel at a petrol station?
There aren't many tips that can be given in regards to filling up fuel but here are a couple:
If you see a petrol tanker filling up the underground tanks of a petrol station, don't buy from there for a few hours. Pumping fuel into the tanks stirs up the sediment that lies at the bottom of even the cleanest one. It will then be pumped into your car's fuel tank and then into your engine.
Use an online price comparison service to find the cheapest fuel in your area, but the best way to reduce your fuel cost is to drive more economically. If you want to find out more information about fuel efficiency and how to get the most for your money, check our article here!
Are there any other facts we have missed regarding filling up your car with petrol? Let us know on our social accounts, we are @twwhiteandsons on Twitter and Facebook.
Similar Articles
T W White and Sons are excited to announce that we have moved our longstanding Bookham dealership from its Lower Road location to the A246 Guildford Road, Bookham KT23 4HY. This heralds a new era for the Bookham branch which has been sited on Lower Road for nearly 40 years. We're very excited to welcome […]
The Ultra Low Emission Zone (ULEZ) in central London was introduced in April 2019. The ULEZ enforces a fee on certain vehicles driving through the designated area based on the manufacturer's declared emissions levels. Essentially, any car, motorbike, van, bus, coach or lorry used in the ULEZ zone must meet the minimum ULEZ emissions standards […]
Yet more awards for the Mazda 3, as it is crowned Best Small Hatchback at the 2020 UK Car of the Year Awards. In a world that seems dominated by SUVs, there's one car that proves why there will always be room for the hatchback – the All-new Mazda 3. It's already received plenty of […]