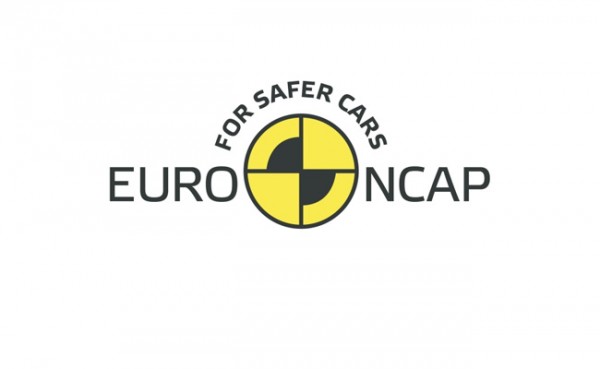 Euro NCAP Explained
When a new car is launched, many will boast about a high Euro NCAP star rating.  While it's pretty obvious that 5-stars is good, and 1-star is bad, what does this rating actually mean?  And how much should we be taking the Euro NCAP rating into account when looking to buy a new car?
What is Euro NCAP?
Founded in 1997 by the Transport Research Laboratory, the European New Car Assessment Programme (a.k.a. Euro NCAP) was created in order to assess and easily demonstrate the safety of new vehicles.  It originated in the UK, but is now backed by the European Commission, seven European governments, and many European motoring and consumer organisations.  The system was created so that consumers could easily see and compare the safety features of different cars.
Which cars are tested?
The Euro NCAP is voluntary, so manufacturers are under no obligation to have their cars tested.  Vehicles that are tested are either independently chosen by the programme or voluntarily tested by the manufacturer.  A far less rigorous test is required by the under European legislation to be deemed legal for sale.
Member groups of the organisations fund the purchase of the test vehicles.  They must fund the assessment of at least one car a year, and can chose the cars that are particularly important to their market segment.  Manufacturers can also sponsor their own cars for testing.
What does the test involve?
The aim of the test is to assess the safety for passengers and pedestrians alike.  As such, the test is broken down into 4 groups:
Adult Occupant Protection
The adult protection assessment comprises of 3 tests: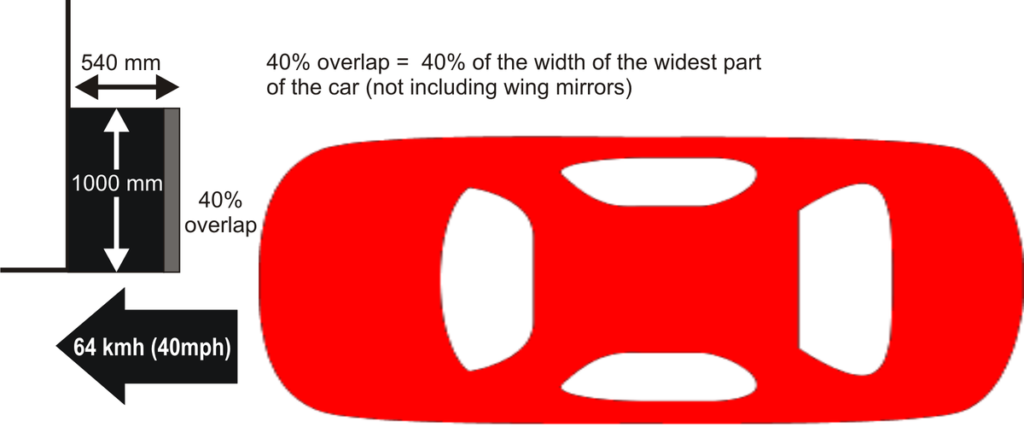 Frontal Impact Test

 – performed at 40 mph into a deformable barrier designed to simulate a vehicle of similar mass and structure to the test car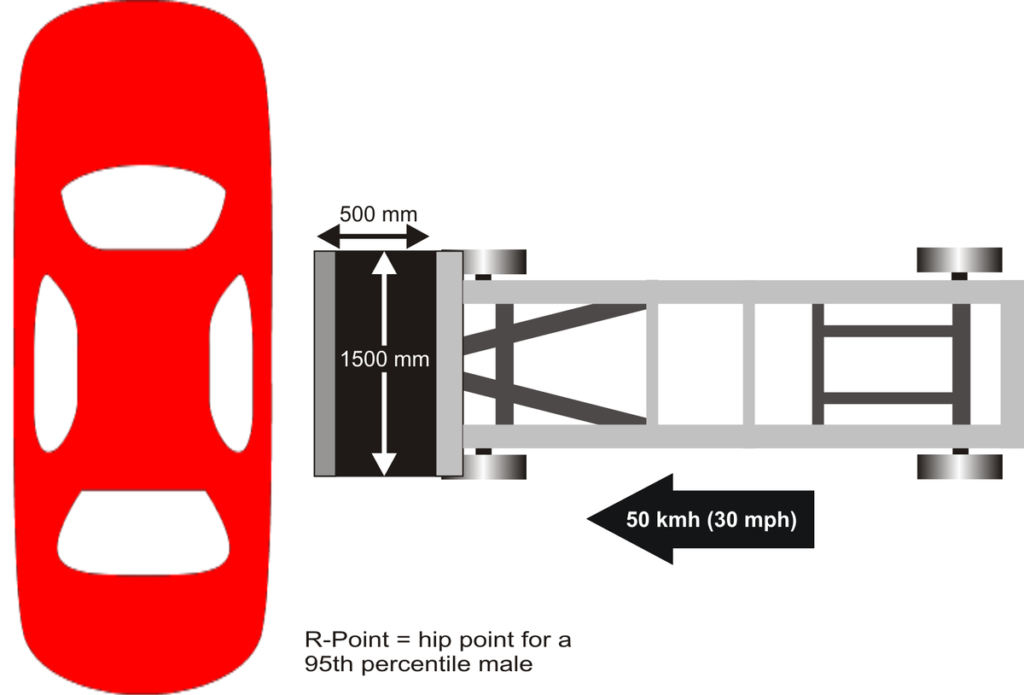 Side Impact Test

– performed at 31 mph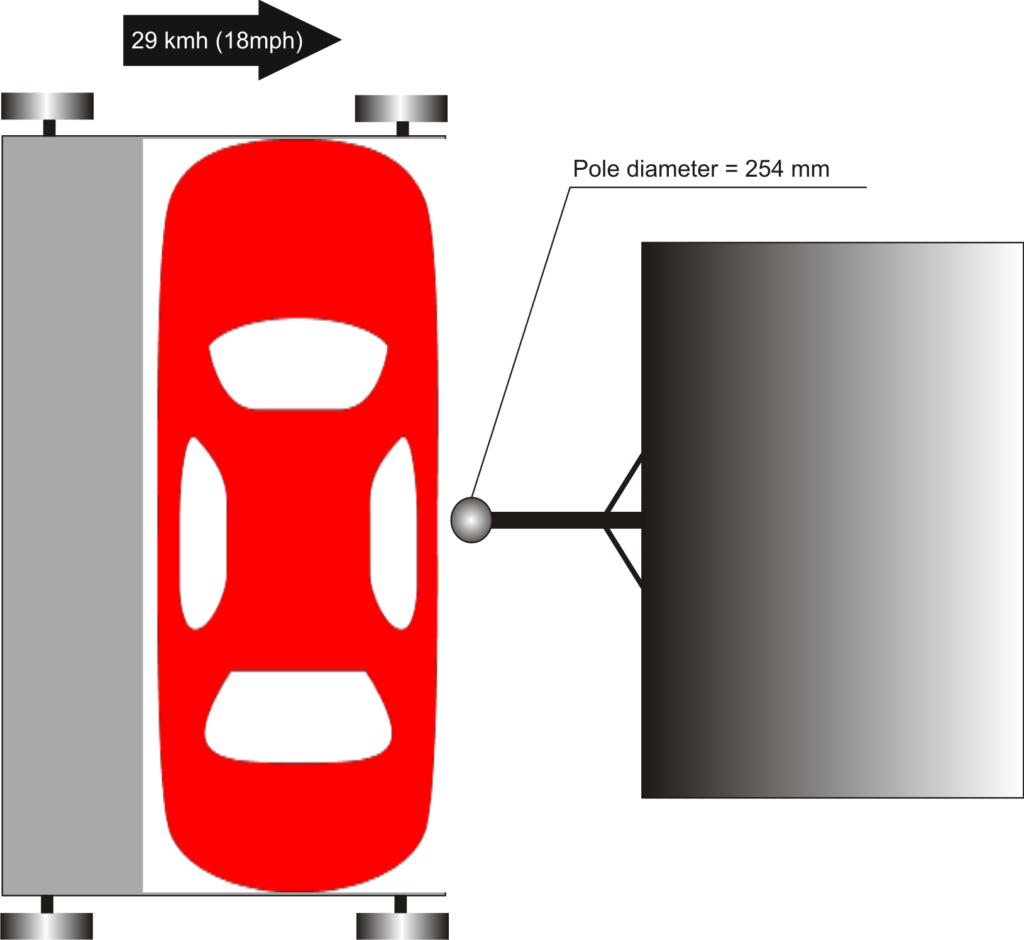 Side Impact Pole Test

– performed at 20 mph
Since 2009, tests to determine protection against whiplash have are carried out.  This is done using dummies containing accelerators and pressure sensors.
Child Protection
Research indicates that many child fatalities in car accidents are due to poorly fitted car seats.  So Euro NCAP tests how easy it is to fit a child seats, as well as how capable the car is of protecting young children.  Cars are marked down particularly in this category if they lack ISOFIX anchorages.
Pedestrian Protection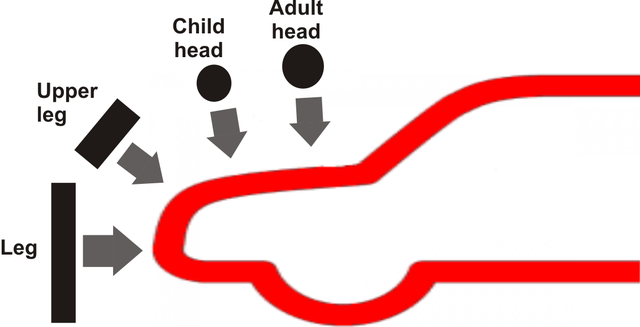 Euro NCAP tests how well the bonnet and bumper deform in the event of an adult or child being hit.  Extra points are also awarded for features like pop-up bonnets and external airbags.  Unfortunately, design often trumps safety.  So cars often performing poorly on this test.
Safety Assistance Technology
Aimed to speed up the inclusion of important safety technology as standard, a complementary award system was launched in 2010.  Euro NCAP Advanced awards points based on the inclusion of proven safety assist technology, including:
Blind Spot Monitoring
Lane Departure Systems
Speed Alert Systems
Autonomous Emergency Braking
Attention Assist
Automatic Emergency Call
Pre-crash Systems
Vision Enhancement Systems
As of 2014, a car must include lane departure warning and brake assist in order to receive the full 5-star rating.
Understanding the Rating

So what do the final star ratings actually mean?  And how should they be used when comparing vehicles?
The Ratings
As a general guideline, Euro NCAP offers the following description for each of the 5-star ratings:
[su_table]
| | |
| --- | --- |
| 5-stars safety | Overall good performance in crash protection.  Well equipped with robust crash avoidance technology |
| 4-stars safety | Overall good performance in crash protection; additional crash avoidance technology may be present |
| 3-stars safety | Average to good occupant protection but lacking crash avoidance technology |
| 2-stars saefty | Nominal crash protection but lacking crash avoidance technology |
| 1-stars safety | Marginal crash protection |
[/su_table]
Some vehicles will also have a second rating.  These dual ratings are for vehicles that offer 'safety packs' on top of the standard specification.  For these, Euro NCAP offers a rating both with and without the safety pack.
Comparing Ratings
When comparing the Euro NCAP rating of two vehicles, it's important to bare the following in mind:
Size matters – The tests are set up to simulate crashes with vehicles of a similar mass and structure.  So when looking at different vehicles' ratings, you should only be comparing similar classes of vehicle.  The categories used by Euro NCAP are: Passenger car, MPV, off-roader, roadster, pick-up
Timing is everything – Euro NCAP is a constantly evolving test system.  So just because a car tested 3 years ago received 5-stars, doesn't mean it will today
0-stars ≠ death trap – All cars tested by Euro NCAP have already passed the EU-required safety tests.  Not only that, but not all cars will be tested.  So if you see a car without a rating, don't panic!  Euro NCAP rating is just to give consumers a better idea of how well cars are doing on additional safety features.
Both Mazda and Suzuki have achieved high Euro NCAP ratings across their ranges.  To find out more visit www.euroncap.com, or contact a member of our sales team today.
Similar Articles
Investing in a new car is a big decision, so you want to ensure that you pick the purchase or finance option that's right for you. You can buy a vehicle outright, but most people tend to opt for one of the finance options available. Car finance allows you to spread the cost of the […]
While buying a brand new car might be alluring, and being the first driver registered to the car certainly has its benefits, it's not necessarily the right choice for you. Before you make you decide, read our guide to pre-registered vehicles to see if it's the best option for your needs. When it's time to […]
Dispelling the myths and misconceptions surrounding average speed cameras, we get down to the truth of how they work and how you can avoid getting fined. While we can all understand the need to monitor speeds from a safety perspective, no one like seeing the yellow of a speed camera in the road ahead. With […]