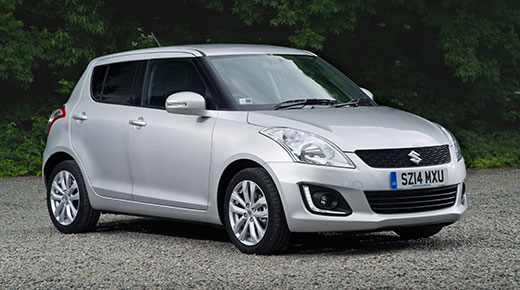 Suzuki Swift supermini updated
The Suzuki Swift has been given a few choice tweaks to improve the Japanese firm's award-winning supermini, improving the Swift's already elegant and sporty styling, as well as adding even more in-car equipment.
From the entry-level SZ2 model upwards, all new Suzuki Swifts will benefit from front fog lights and LED daytime running lights, as well as a new paint colour: Amethyst Grey Pearl Metallic.
On top of the extra equipment, for the range-topping Suzuki Swift SZ4 variant, customers now get satellite navigation and a DAB digital radio as standard adding even more value for Suzuki Swift owners.
Best of all, despite the extra features, the pricing structure for the Suzuki Swift remains unchanged.
That means you can still pick up the 1.2-litre petrol SZ2 model for £8,999 as part of Suzuki's now famous VAT-free offer.
And even with sat nav, the top of the range SZ4 car is available from just £11,199.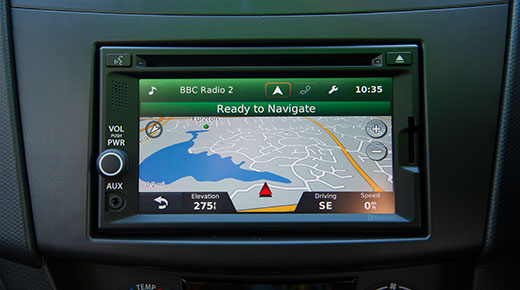 With a zingy 94hp 1.2-litre petrol engine featuring variable intake and exhaust valve timing to improve performance and efficiency, the Swift will sprint from 0-62mph in 12.3 seconds but still returns amazing fuel economy of 56.5mpg with just 116g/km CO2 emissions.
This equates to just £30 car tax per year and incredibly low fuel bills for the performance on offer.
If you want even more performance then the £13,999 Suzuki Swift Sport should satisfy your needs.
Benefiting from all of the above, its blistering 136hp 1.6-litre petrol engine means 0-62mph in 8.7 seconds and a top speed of 121mph. With sensational steering and a wonderfully agile chassis, it's a delight to drive on every occasion – even if you're just popping out for a pint of milk.
It's these qualities – value for money, reliability, performance, efficiency and style – that make the Suzuki Swift such an enticing proposition.
We want to hear from you if you're a Suzuki Swift owner – what do you think of your car? How long have you owned it and how has the reliability been?
Similar Articles
The bold yet refined new Suzuki S-Cross 2022 has now been released, packed with new premium features and advanced safety equipment as standard, leading as one of the best in it's class.
The All-New Suzuki SWACE  Watch this space, for the new Suzuki Swace. Suzuki have had an transformative year and more is still to come. Suzuki have recently announced their second product derived from the newest partnership with Toyota, the all-new Suzuki Swace. The new, super spacious, estate car is a fully self-charging hybrid with a […]
Suzuki showcases their first plug-in hybrid SUV – the ACROSS Suzuki have announced the newest addition to the family, the Suzuki ACROSS, the first plug-in hybrid best described as a sophisticated family SUV. Powered by two brains rather than one, Suzuki and Toyota confirmed their collaboration in March 2019 and the long awaited all new […]