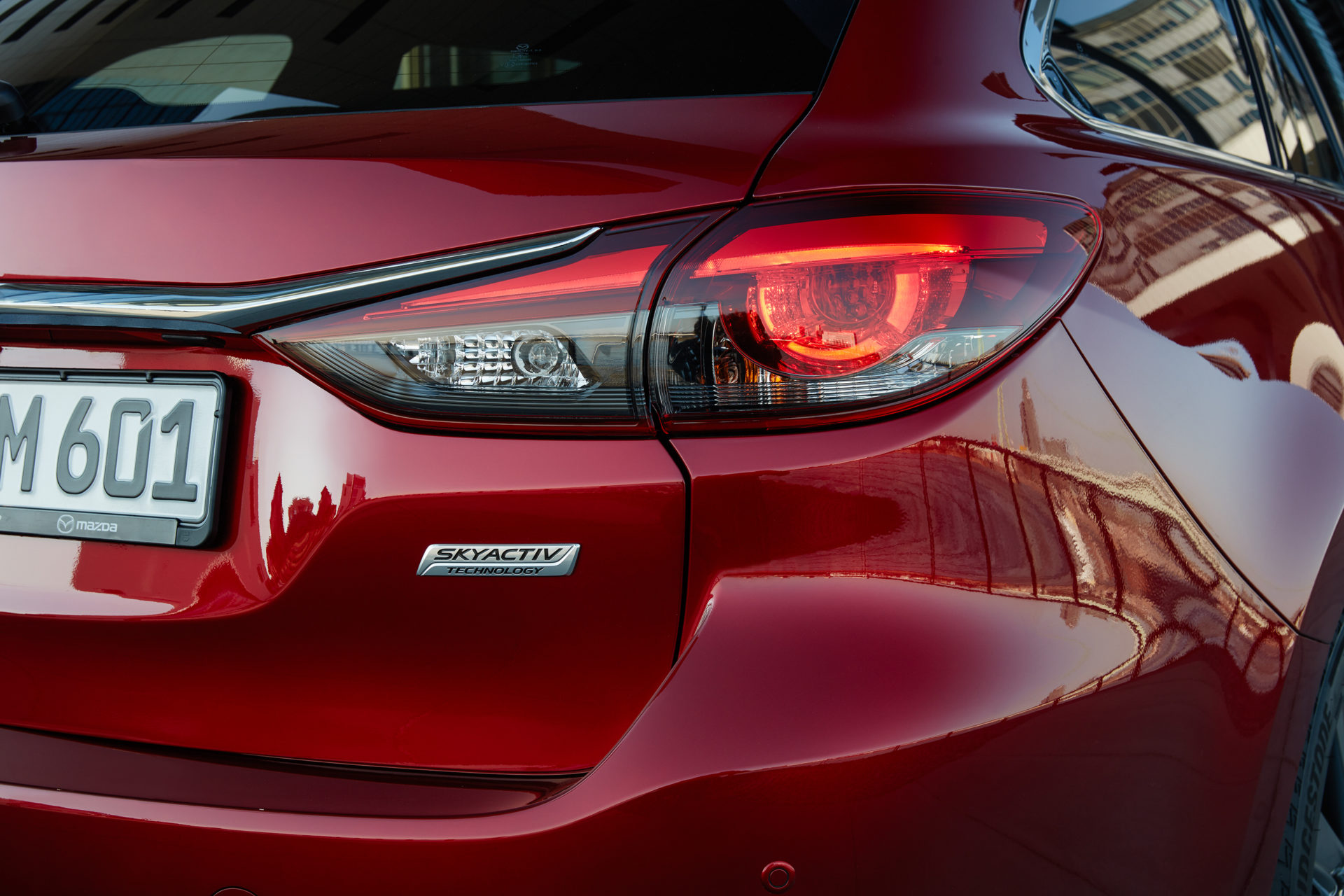 Brake Support from Suzuki
What is Brake Support?
Car safety technology is becoming more sophisticated with every new generation.  A key development in recent years has been the introduction of brake support technology.  While how each system works varies, the result is the same.  The brake support system monitors the distance to the car in front and warns the driver if there is the risk of collision.  Depending on the system, it can also adjust the braking force or brake the car autonomously to prevent a crash or minimise damage.  In fact, this new technology has now become a requirement for the full 5-star Euro NCAP rating.  Suzuki offers two versions of this technology: Dual Camera Brake Support and Radar Brake Support.  But how do the two systems work?  How do they differ?  Here's our quick explainer for the brake support systems from Suzuki.
What is Dual Camera Brake Support (DCBS)?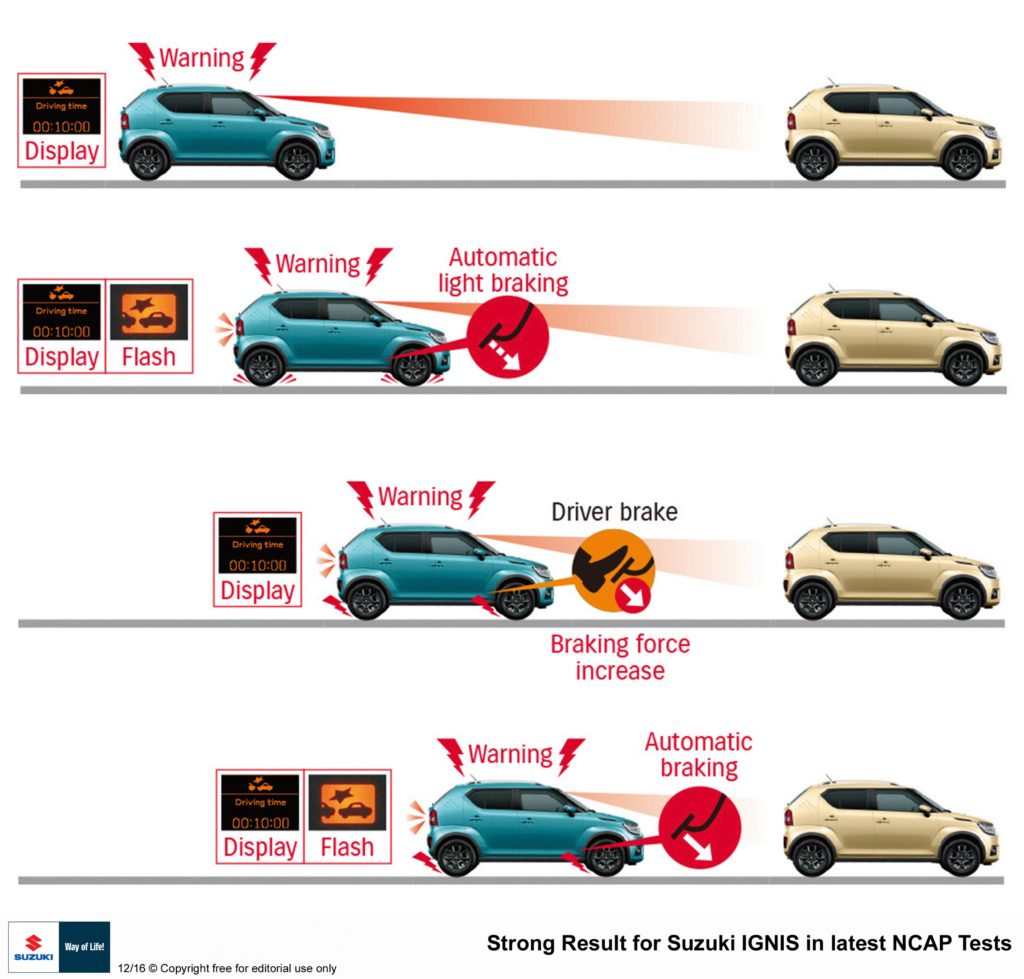 As the name suggests, Dual Camera Brake Support uses two cameras located behind the rear view mirror.  These cameras monitor the road ahead for vehicles and pedestrians.  If it detects a risk of collision, the system does the following:
Warning – an audio and visual warning alerting the driver to a possible collision.
Automatic light brake – a light brake is applied if the risk of collision increases.  This is done to encourage the driver to brake.
Brake Assist – If the automatic light brake is applied, the brake assist function also increases the brake force when the driver brakes.
Automatic Brake – If the system determines a collision is unavoidable, it applies the brakes automatically.
The advantage of the camera support is it can also be used for lane departure warning technology.  However due to the reliance on cameras the system struggles if visibility is reduced or if the cameras are obstructed.
This system is found on the Suzuki Ignis (SZ5 or with Safety Pack).
What is Suzuki Radar Brake Support?
Similar to Dual Camera Brake Support, Radar Brake support monitors the vehicle in front and follows the same warning steps as the other system.  But instead of using cameras, it uses milliwave radar.  This is the same technology used in parking sensors.
While the lack of cameras means this system doesn't provide the basis for lane departure warning, there are other benefits.  This includes adaptive cruise control, which monitors the distance with the car in front and adjusts the speed accordingly.  And unlike Dual Camera Brake Support, Radar Brake Support will work in any conditions.
This version is available on the SZ5 specification of the Baleno, Vitara and S-Cross.
To find out more about the Suzuki range, simply visit our website or contact our Suzuki Sales Team in Effingham, Surrey.
Similar Articles
The bold yet refined new Suzuki S-Cross 2022 has now been released, packed with new premium features and advanced safety equipment as standard, leading as one of the best in it's class.
The All-New Suzuki SWACE  Watch this space, for the new Suzuki Swace. Suzuki have had an transformative year and more is still to come. Suzuki have recently announced their second product derived from the newest partnership with Toyota, the all-new Suzuki Swace. The new, super spacious, estate car is a fully self-charging hybrid with a […]
Suzuki showcases their first plug-in hybrid SUV – the ACROSS Suzuki have announced the newest addition to the family, the Suzuki ACROSS, the first plug-in hybrid best described as a sophisticated family SUV. Powered by two brains rather than one, Suzuki and Toyota confirmed their collaboration in March 2019 and the long awaited all new […]