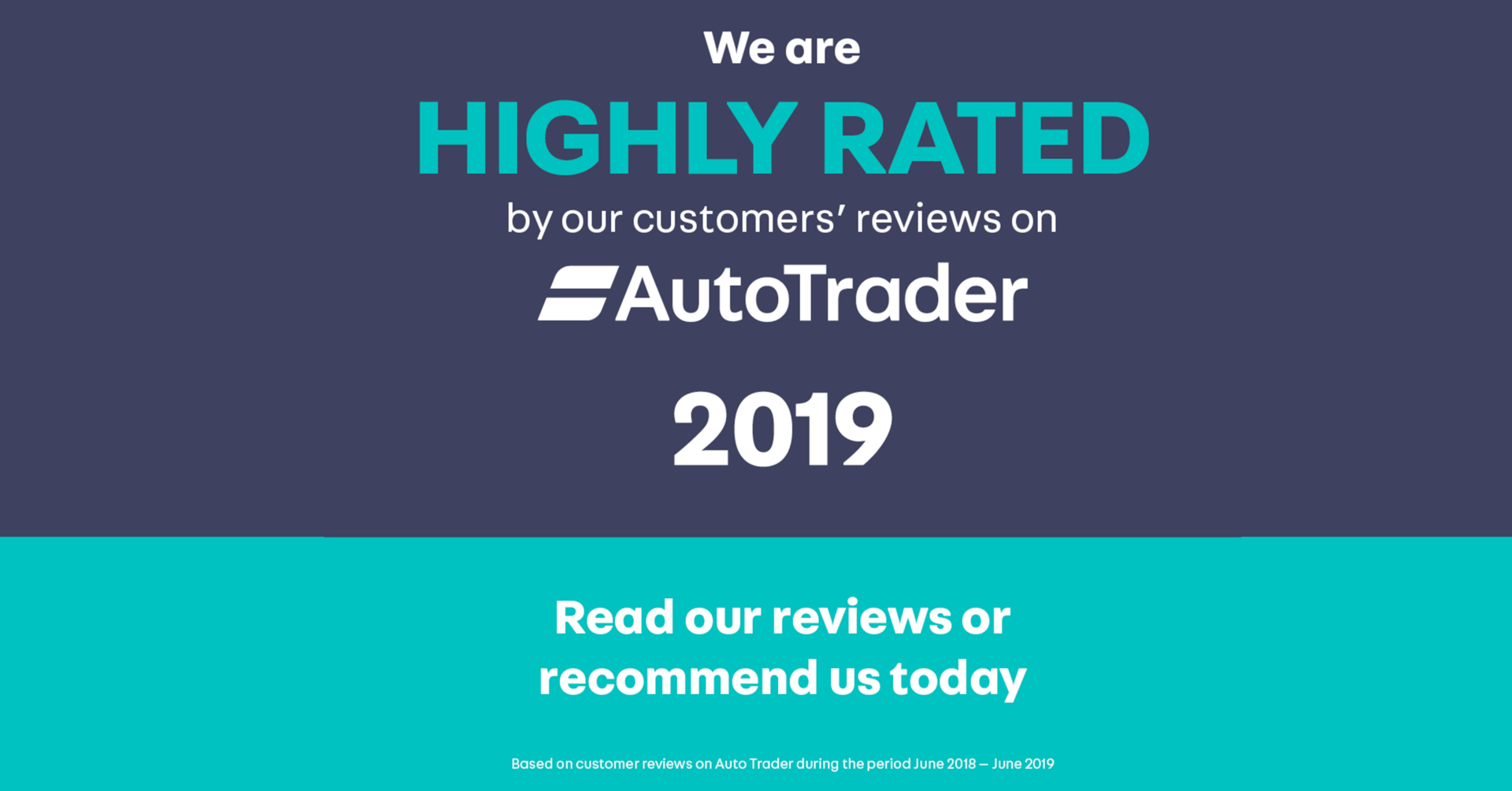 T W White & Sons awarded AutoTrader Dealer Review Customer Choice Award
We're delighted to announce that all four of our showroom teams have been awarded the Dealer Reviews Customer Choice Award 2019 by AutoTrader. It highlights our continued commitment to providing the best customer service possible.
Whether its new or used, sales or service, our aim is to provide the best customer experience possible, every time. And we're thrilled to see that effort and dedication recognised by AutoTrader. All three of our Mazda showroom teams, as well as our Suzuki team in Effingham, have been awarded the Dealer Reviews Customer Choice Award 2019 by AutoTrader. This award isn't decided by a panel of judges or a small selection of mystery shoppers. Instead, it ranks dealers based on the reviews they've received from actual customers on their AutoTrader profiles.
It highlights our continued commitment to customer experience, which has always been our top priority. This award coincides with our move away from incentivised, commission-based sales staff. Instead, our Client Advisors are motivated and measured on their ability to provide a personalised, professional and easy purchasing experience for all of our customers. They focus not on how much they can sell, but instead on making sure that they listen to their customers' needs and advise them on the best car for them.
Commenting on the clean sweep of Dealer Review Awards, Group Marketing Manager, Jen Westwood, commented: "It fantastic to see that the hard work and dedication of all our Client Advisors is having the right effect – providing customers with the best experience possible when they buy from us. Whether they're buying a £3,000 non-franchise car or a £30,000 Mazda CX-5, we endeavour to provide the same high-standard, personalised experience, so that our customers get the right car for their lifestyle and feel confident in their purchase."
You can read our reviews on our AutoTrader profile pages, as well as the 800+ reviews across our Google My Business pages. And if you're interested in finding your perfect next car, our Client Advisors are ready to help. For Mazda, contact the teams at our Bookham, Weybridge and Orpington Showrooms. And for Suzuki, get in touch with the Effingham Showroom team.
Similar Articles
T W White and Sons are excited to announce that we have moved our longstanding Bookham dealership from its Lower Road location to the A246 Guildford Road, Bookham KT23 4HY. This heralds a new era for the Bookham branch which has been sited on Lower Road for nearly 40 years. We're very excited to welcome […]
The Ultra Low Emission Zone (ULEZ) in central London was introduced in April 2019. The ULEZ enforces a fee on certain vehicles driving through the designated area based on the manufacturer's declared emissions levels. Essentially, any car, motorbike, van, bus, coach or lorry used in the ULEZ zone must meet the minimum ULEZ emissions standards […]
Yet more awards for the Mazda 3, as it is crowned Best Small Hatchback at the 2020 UK Car of the Year Awards. In a world that seems dominated by SUVs, there's one car that proves why there will always be room for the hatchback – the All-new Mazda 3. It's already received plenty of […]