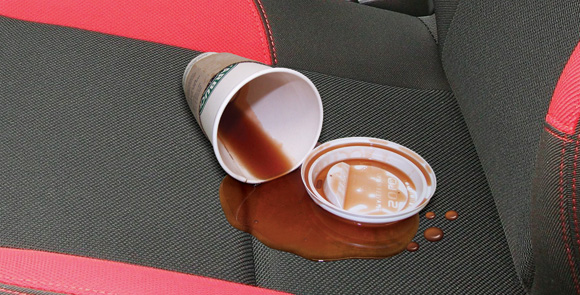 Never worry about stubborn stains on your car seats again!
Cleaning stubborn stains from your car's seats can be difficult!
If you've got children or are partial to the odd drive-thru, and you've stumble across this blog after an unfortunate accident with a milkshake?! or other. Panic ye not, we have a nice little guide on helping you remove those unsightly stains on your car seats in another blog post.
Before you go thou, this maybe of interest when you are toying with a new car purchase in the near or distant future. You may want to think about requesting the following Supagard vehicle protection package that has been approved and recommended by our manufactures.
If left unprotected, the fibres in your new car can soak up liquids and dirt, leading to unsightly stains and marks which can devalue your car. Supagurd's unique resin formula protects and seals the fabric fibres against spills and staining so your car can retain its showroom appearance.

Supagard is a professional treatment that our technicians can apply to both the interior and exterior of your new car. Resulting in a showroom finish that is guaranteed for 3 years. All the hard work's taken care of, so you can be sure that Supagard will help to preserve the optimum appearance of your car which may enhance its residual value should you choose to sell it.
It defends paintwork against whatever the world outside throws at it, and fabric from whatever those inside spill on it. No hard work required; just a quick wash or wipe and your car regains its showroom sheen. The high-gloss finish that your car begins with is the result of ultra-modern painting technology – but conventional polishes actually remove a thin layer of paint. This hastens the oxidisation and deterioration of your car's paint surface. Supagard Paint Sealant works in a completely different way. It forms a hi-tech microfilm that bonds to your car's paintwork, preventing the accumulation of grime and repelling ultra-violet rays, pollution and acid rain. In a similar way, Supagard InteriorGard protects the fabrics and carpet in your car by coating each fibre in a resin-based formula that shrugs off spillages or dirt, making them easy to remove. This invisible barrier reduces friction between fibres, prolonging the life of the material while retaining their natural texture and appearance.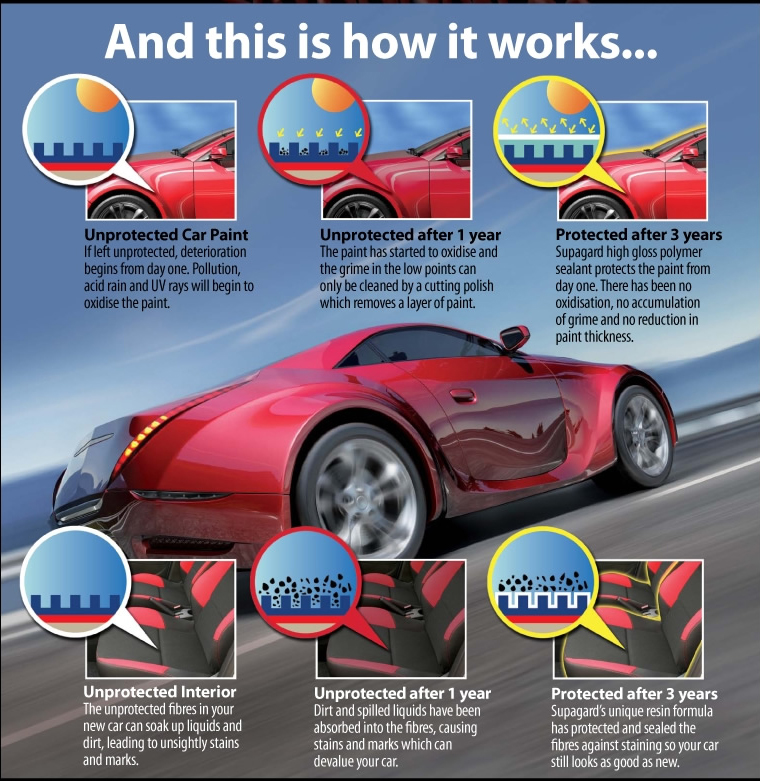 Similar Articles
As the weather finally starts to turn and we head out of winter, it's time for a little car maintenance. But why is it important to change from winter to summer tyres, and when's the best time to do this? While your tyres might not be something you think about often, an awful lot of […]
Everyone will always back themselves as a great driver. However, there is always room for improvement when driving and that's exactly what this guide aims to provide tips on. Speed Limits "They won't get there any quicker," is probably a something you've said to yourself a few times whilst driving. While that might not necessarily […]
Vehicle checks for a long journey In a typical year, a UK driver covers almost 6,700 miles, according to the Department of Transports survey into driving habits. The same survey also found that the average distance of a journey was just seven miles. From this survey it's clear to see that we're making lots of […]