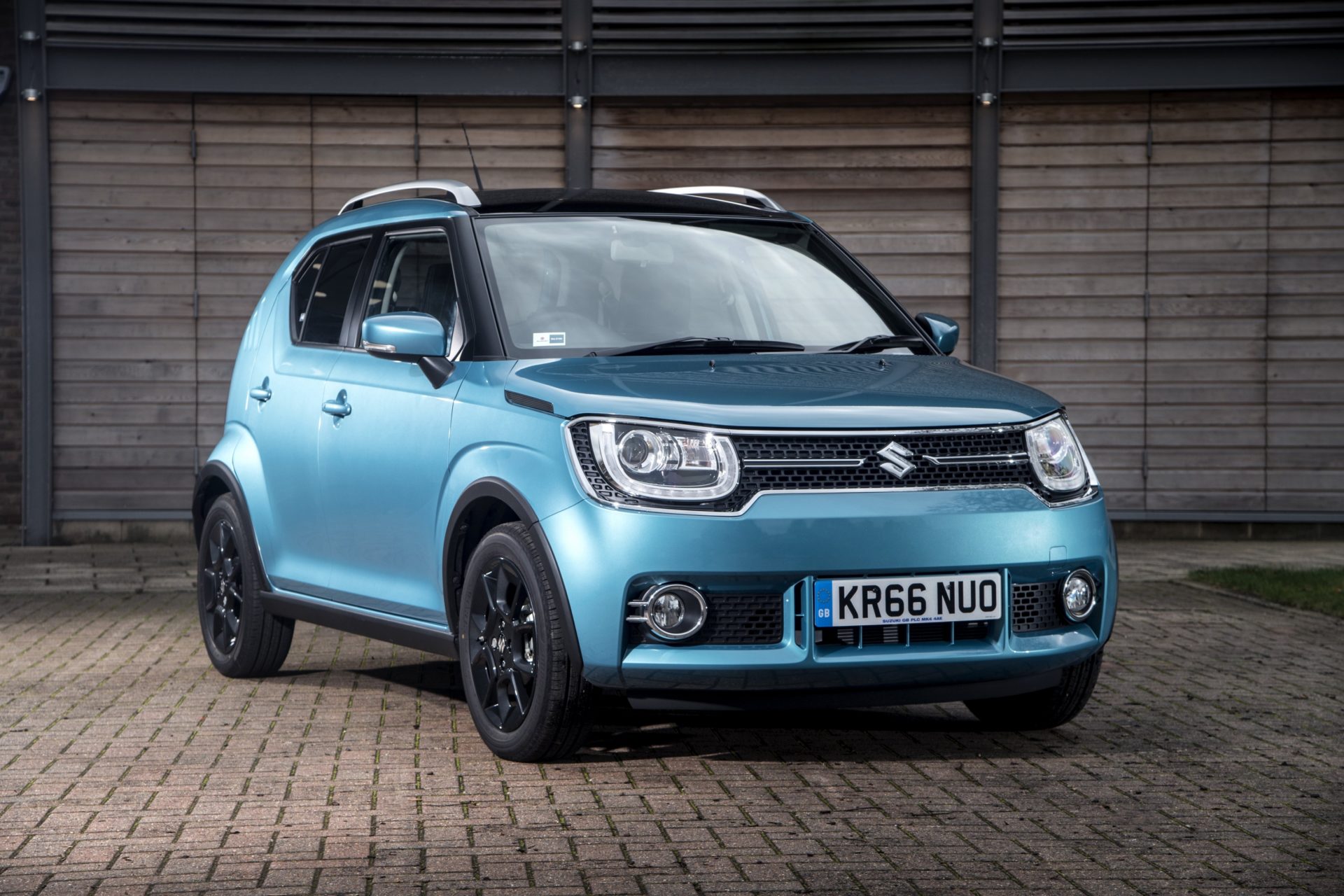 Suzuki Ignis has arrived
The Suzuki Ignis is now available! Here's everything you need to know about Suzuki's exciting new compact SUV.
Suzuki have launched their all-new 'city-sized' SUV.  And by the looks of it, the Ignis is shaping up to be an excellent addition to the Suzuki line-up.  So what should we expect from this quirky crossover?
Compact and Efficient City Car



While some vehicles categorised as "compact SUVs" take liberties with the idea of compact, the Suzuki Ignis fits the bill perfectly.  Measuring in at a mere 3.7m in length, the Ignis can compete with any hatchback when it comes to space-saving.  This is perfect for those of us who are constantly battling tight city streets and laughably small parking spaces.
In terms of efficiency, the Ignis offers and impressive 61.4 combined mpg.  And if you go for the new Smart Hybrid Vehicle by Suzuki (SHVS), that increases to 65.7 mpg.  This makes it the perfect car for city driving.
Iconic and Distinctive Styling





It's safe to say the Suzuki Ignis is distinct when it comes to design.  With compact SUV styling and stance, including roof rails and wheel arch mouldings, as well as Suzuki's distinctive design features lie clamshell bonnet and rear pillar cut outs, there's no doubt that this car will stand out in the crowd.
Suzuki are also going against the grain in terms of personalisation with the Ignis.  Gone is the greyscale colour chart; instead Suzuki offers 6 distinct single-tone paints, as well as 5 colours for the dual-zone option.
Versatile and Adventurous 4×4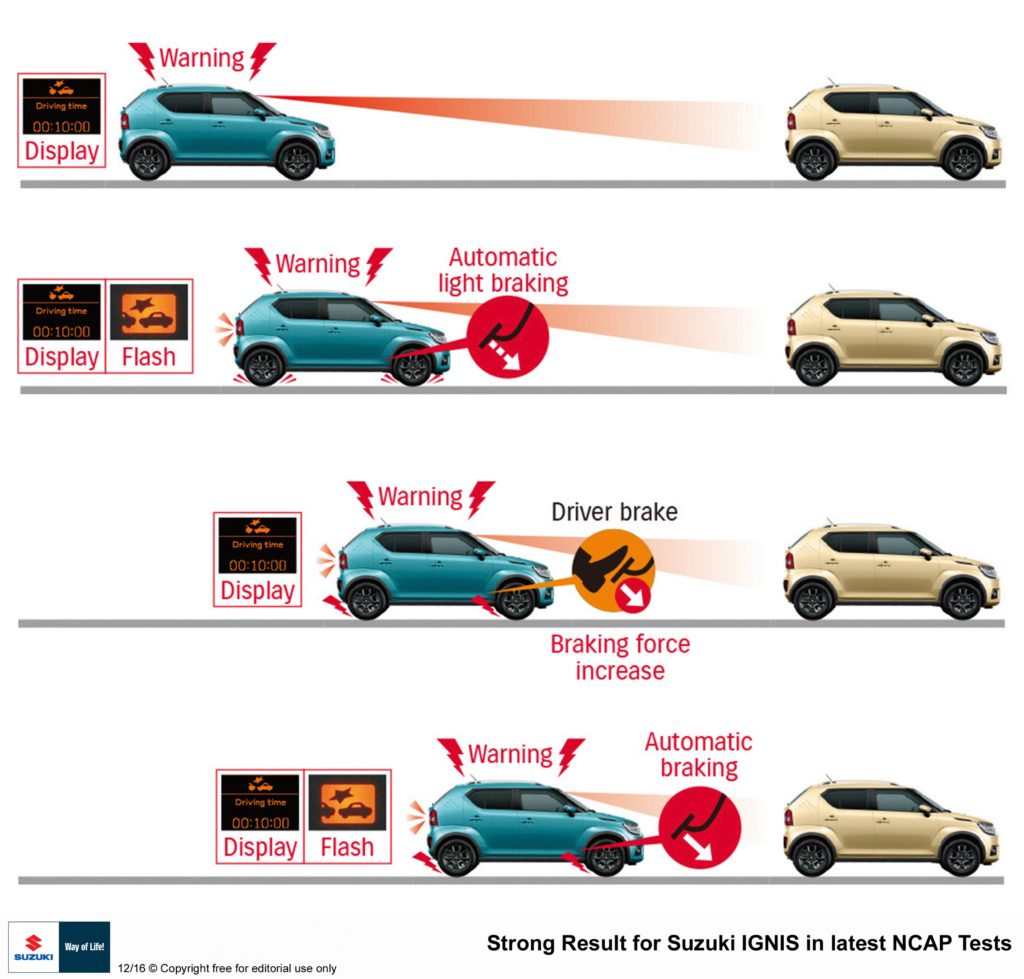 Don't let its size fool you; the Suzuki Ignis isn't just a city car.  This compact SUV will be available as an ALLGRIP auto 4WD in the SZ5 model.  On top of that, the Ignis is packed full of safety equipment, including Dual Camera Brake Support, Lane Departure Warning and Vehicle Sway Warning.  In fact, the Ignis has just been awarded a 3-star Euro NCAP rating, and if you go for the optional safety pack, then that rating jumps up to the full 5-stars.
State-of-the-art Technology



As you'd expect from Suzuki, the Ignis packed full of on-board technology from the base-spec up.  The entry SZ3 comes with DAB radio, Bluetooth connectivity and air conditioning as standard.  Jump up to the SZ-T, and you get a leather steering wheel, navigation system and rear view camera.  And on the top grade SZ5, the Ignis is equipped with LED headlights and daytime running lights, keyless entry and start, auto A/C, Driver Assist System and Cruise Control.
Price
As you'd expect from Suzuki, the Ignis offers you a lot of car without breaking the bank. On the road prices start at £9,999 for the base spec SZ3.  Going up to the SZ-T, the Ignis comes in at £11,499 for the manual and £12,299 for the automatic.  And if you go for the top of the range SZ5 it's £12,999 for the manual SHVS, £13,799 for the automatic and £13,999 for the manual SHVS ALLGRIP.
But Suzuki have added a cherry to the top of that competitive pricing.  On all SZ-T and SZ5 models, Suzuki will include 1 years fully comprehensive insurance cover for free when you buy on PCP!*
Be one of the first to test drive this exciting new car.  Contact our Suzuki sales team in Effingham, Surrey.
*Terms and Conditions Apply.  Offer available of cars ordered between 02/01/2017 and 28/02/2017, and registered before 31/03/2017.  For full details visit https://www.twwhiteandsons.co.uk/suzuki/new-cars/ignis/ 
Similar Articles
The bold yet refined new Suzuki S-Cross 2022 has now been released, packed with new premium features and advanced safety equipment as standard, leading as one of the best in it's class.
The All-New Suzuki SWACE  Watch this space, for the new Suzuki Swace. Suzuki have had an transformative year and more is still to come. Suzuki have recently announced their second product derived from the newest partnership with Toyota, the all-new Suzuki Swace. The new, super spacious, estate car is a fully self-charging hybrid with a […]
Suzuki showcases their first plug-in hybrid SUV – the ACROSS Suzuki have announced the newest addition to the family, the Suzuki ACROSS, the first plug-in hybrid best described as a sophisticated family SUV. Powered by two brains rather than one, Suzuki and Toyota confirmed their collaboration in March 2019 and the long awaited all new […]