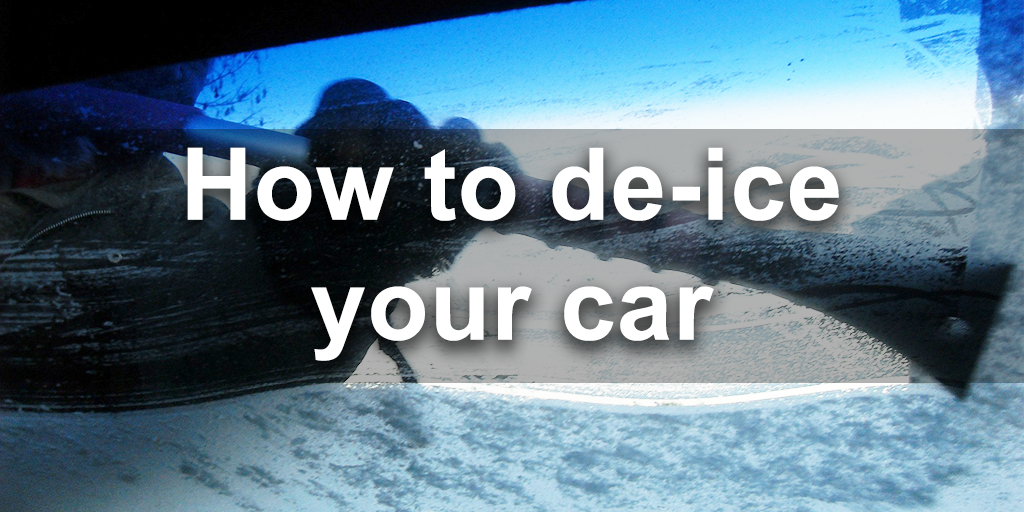 How to de-ice your car
With the first frost of the winter season having already hit, it's important to know the best way to de-ice your car without costing you excess time or causing damage.
It's never a great start to your day when you head out to the car, the cold air hitting you and making you long for the warm indoors, and realising your car is covered in ice.  Not only does it delay your commute, it also keeps you out in the icy winter conditions that extra bit longer. But shortcuts and bad habits can actually cause more harm than good. So we've put together a list of dos and don'ts for how to de-ice your car.
DO use an ice-scraper
Although a credit or loyalty card may appear to do the job just as well as an actual ice-scraper, there is a reason why dedicated scrapers have been invented to help you de-ice your car.  Using a credit card could not only damage the card itself, but also your windscreen. So it's worth forking out the extra couple of quid for a proper scraper.
DO clear the entire windscreen
Remember to fully clear your windscreen of snow & ice before you set off. This pic is an example of what NOT to do: pic.twitter.com/KzF22MZ9VI

— Police Scotland (@policescotland) February 4, 2015

We've all seen it when an unexpected frost or flurry of snow hits; cars on the road with only a small hole directly in front of the driver scraped clear.  And if you're in a rush, it's certainly tempting to simply de-ice the bare minimum of your windscreen for you to see and leave the heaters to do the rest as you drive.  However, not taking the time to clear the entire windscreen, as well as the other windows on your car massively reduces your visibility, making driving a danger to yourself and other road users.  Not only that, leaving areas of the windscreen obscured by ice or snow is against the law, and can lead to a charge of driving without due care and attention.
Also, make sure you clear any snow from your roof.  Although having snow on the roof itself isn't a crime, it could fall onto your windscreen, obscuring your view and put you in the same legal danger as leaving ice on one side of your windscreen.
DO use de-icer
When it comes to a quick and easy way to de-ice your car, using de-icer is definitely up there.  It can be bought at most supermarkets and petrol stations, and it starts to clear the ice within seconds of application.  Just be sure not to overspray, as the chemicals used in the solution could damage your car.  There are also a lot of articles online about how to make your own de-icer solution, however, we would recommend proceeding with caution, as many of the ingredients included (e.g. vinegar) could damage your car's paint.
DO use the air-conditioning/heater
The first thing you should be doing when you begin the de-icing process is turning on the engine, putting on the heat to full blast and – if you have it – turning on the air conditioning.  Not only will this warm the car up and help remove the ice, it will also begin to circulate the air inside the car and remove any moisture.
DO NOT use boiling water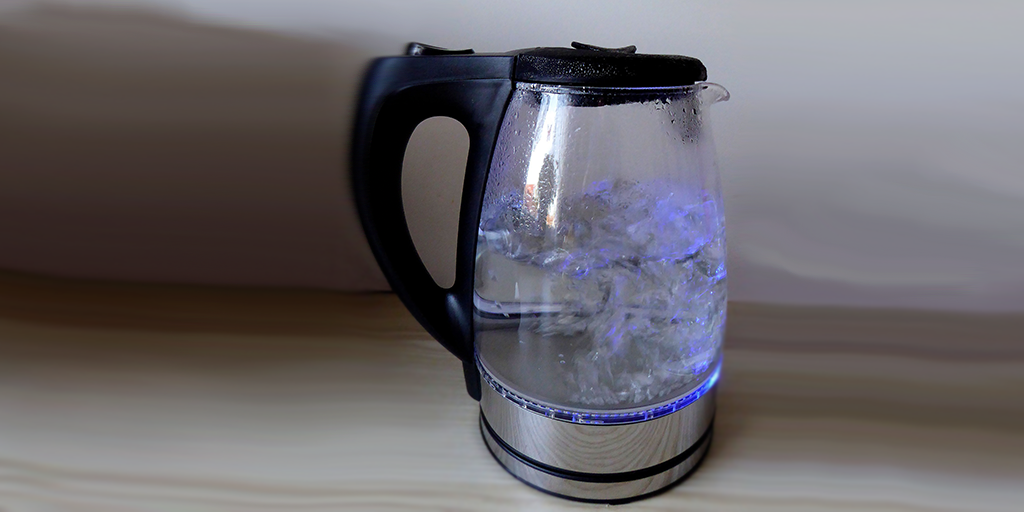 While there's no doubt that boiling the kettle and pouring the contents directly onto your windscreen would clear the ice fast, it's one of the worst methods you can use.  The sudden contrast in temperature can cause thermal shock and create cracks in your windscreen.  And with the cost of a windscreen replacement running into the hundreds of pounds, it's definitely not worth the few extra minutes de-icing with a scraper will take.  If you're absolutely set on using water to melt the ice, it should be lukewarm at most.
DO NOT leave the car unattended with the engine running
When you step out from the warmth of your home into the bitter winter elements, it's tempting to simply stick the engine on, whack up the heat and head back inside while your car thaws and warms up.  But there are two very good reasons why you shouldn't do this.  Number one, leaving your car unlocked with the key in the ignition is a gift to any car thieves.  And as you left the car in unlocked with the key inside, your insurance will most likely be invalidated. The second reason is the legal risk.  A driver is responsible for being 'in control' of their vehicle at all times. If you're not even with the vehicle while the engine is running, it would be hard to argue that you were 'in control'.  And while it may seem unlikely that you'll ever be caught leaving your car while the engine is running, motorists have been fined in the past for this exact offence.
If you have any other tips for getting your car ice-free, let us know in the comments or on social media, we're @twwhiteandsons on twitter and facebook.  And if you'd like to book your car in for a winter health check before making your festive travels, you can enquire online.
Similar Articles
The Ultra Low Emission Zone (ULEZ) in central London was introduced in April 2019. The ULEZ enforces a fee on certain vehicles driving through the designated area based on the manufacturer's declared emissions levels. Essentially, any car, motorbike, van, bus, coach or lorry used in the ULEZ zone must meet the minimum ULEZ emissions standards […]
As a Mazda YourWay dealership, we are committed to making your experience with us as pleasurable as possible. We are pleased to be able to offer video vehicle presentations, at home test drives and home delivery of vehicles. Mazda YourWay – Test drive from your driveway At T W White and Sons our aim is […]
More changes are coming to car tax in April. Make sure you know what's to come and how you can avoid paying more than you need to. The new financial year will be bringing some changes to car-related taxes for private and company car drivers alike. So before April rolls around, here's a quick summary […]