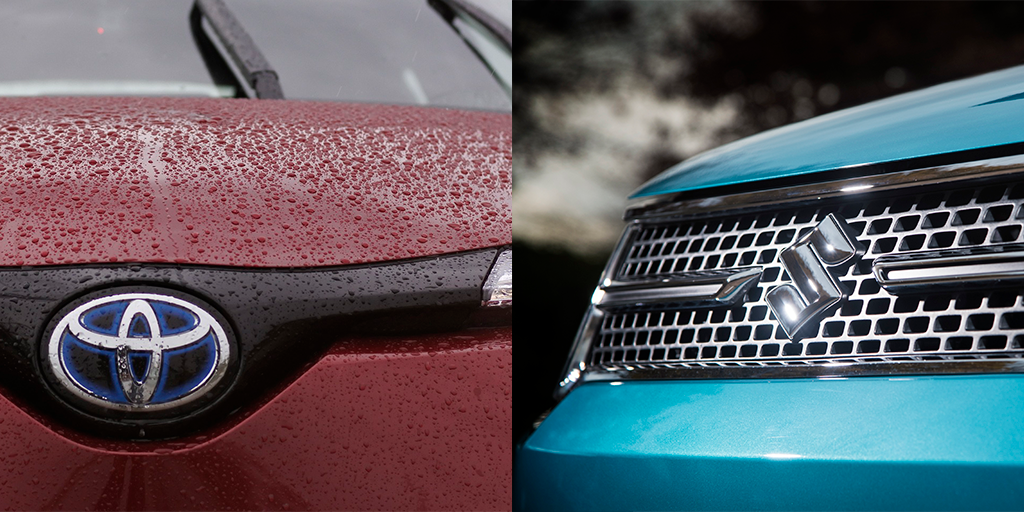 Suzuki and Toyota strengthen partnership
Suzuki and Toyota have further strengthened their partnership, with the two companies buying a stake in each other to further their technological development projects.
Following on from their announcement earlier this year that the two manufacturers would be sharing technology and manufacturing facilities, the Japanese brands have deepened their ties, buying a stake in each other's companies.  In a joint press release, the companies outlined their motivation behind the capital alliance, citing the need to establish and promote a "long-term partnership between the two companies".
By deepening this alliance, which began back in March, the two companies will help each other overcome the increasing challenges facing the automotive industry. While details of what this alliance will mean are vaguer than their plans outlined in March, the companies specifically mention their intentions to work together to develop autonomous driving technology.
Sharing technology to enhance each other's strengths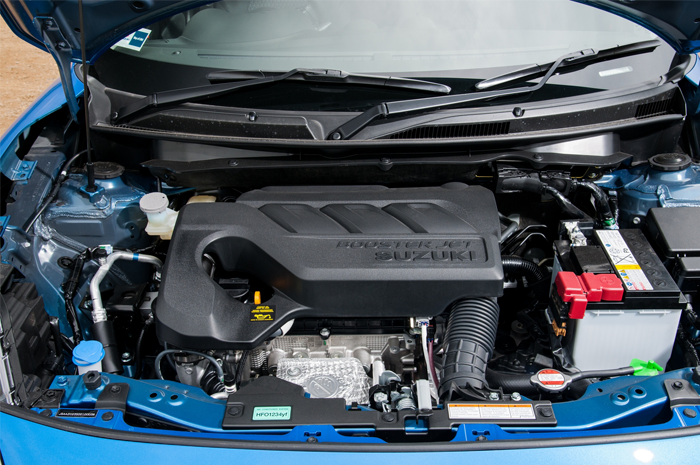 From their announcement earlier this year, we already know that Suzuki and Toyota will be sharing technologies in which they particularly excel.  Toyota will be supplying the details of its highly successful Toyota Hybrid System to Suzuki. In return, Suzuki are assisting Toyota through their expertise in creating efficient compact vehicles and powertrains.
Additionally, the agreement will see Suzuki producing their new hybrid car in Toyota's UK based plants in Deeside, Wales, and Burnaston, England. This would be the first time that Suzuki has produced a car in the UK.
With increasing pressure being placed on manufacturers to reduce CO2 emissions, and work towards alternative power sources than petrol and diesel, the partnership will be a great help to Suzuki. While they have always excelled in producing efficient powertrains, particularly among their smaller vehicles, the companies smaller size has made developing electric and autonomous technology difficult. With the collaboration of Toyota, Suzuki have the opportunity to take great steps forward in these areas.
Toyota also part of a joint venture with Mazda
Suzuki aren't the only Japanese manufacturer that Toyota have joined forces with in recent years. Back in 2017, Toyota and Mazda announced they would be going into a similar joint venture, which included buying a stake into each other's companies. Again, this was to further the development of electric technology for both companies, as well as joint production facilities in the United States.
With both their partnerships with Mazda and Suzuki, Toyota are clearly looking to tap into the innovative and out-of-the-box thinking that the two smaller manufacturers can offer. And for Mazda and Suzuki, it provides access to funding and resources that they otherwise would not have had.
We look forward to seeing what these joint ventures have in store for both Mazda and Suzuki down the line.
You can find out more about the current Mazda and Suzuki ranges by visiting our website. Or get in touch with our showroom teams. For Mazda, they're based in Weybridge, Bookham and Orpington. And for Suzuki, you can find our showroom in Effingham.
Similar Articles
The Ultra Low Emission Zone (ULEZ) in central London was introduced in April 2019. The ULEZ enforces a fee on certain vehicles driving through the designated area based on the manufacturer's declared emissions levels. Essentially, any car, motorbike, van, bus, coach or lorry used in the ULEZ zone must meet the minimum ULEZ emissions standards […]
As a Mazda YourWay dealership, we are committed to making your experience with us as pleasurable as possible. We are pleased to be able to offer video vehicle presentations, at home test drives and home delivery of vehicles. Mazda YourWay – Test drive from your driveway At T W White and Sons our aim is […]
UPDATE 08/03/2020 – As the 2020 World Car of the Year finalists are narrowed down to just three, Mazda finds itself with to models in contention for the overall prize – the Mazda 3 and Mazda CX-30. Mazda are once again proving their expertise at making incredible cars, with the Mazda 3 and Mazda CX-30 […]