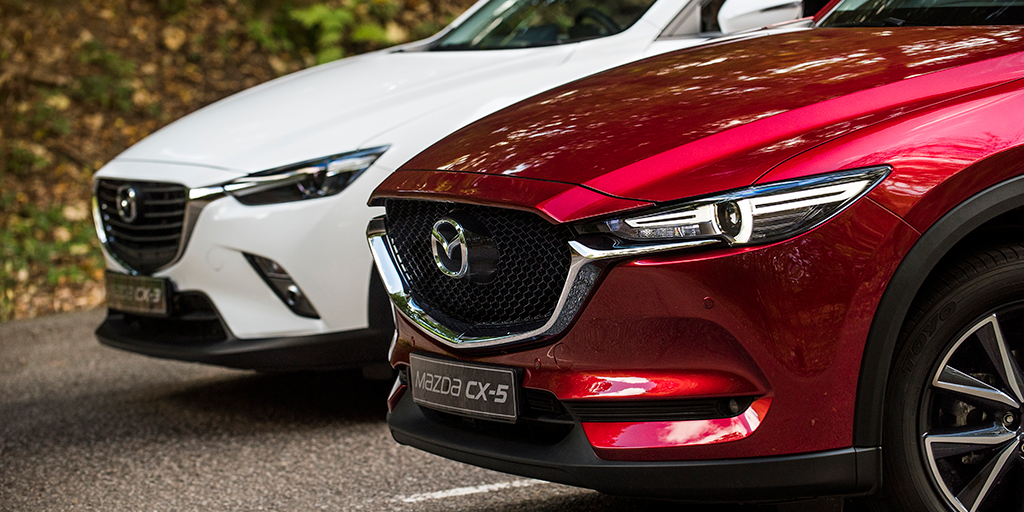 Mazda confirms EV and hybrid plans
Mazda CEO Akira Marumoto confirms the company's plans to introduce an electric vehicle to its range next year, as well as further plans for hybrid and electric vehicle across the range
For the last few years, electric vehicles (EVs), plug-in hybrids and other hybrid engines have been an almost constant point of discussion in the motoring industry. And this conversation has been getting louder and more prominent as Europe and other territories have announced plans to tighten up emissions testing and introduce heavy fines on manufacturers for their carbon footprint. And for those of us in Europe, the deadline is looming for companies to meet their emissions targets to avoid these fines.
In an interview with Automotive News Europe, Mazda CEO Akira Marumoto talked about the challenges ahead and how Mazda planned on meeting these future challenges. This includes the introduction of the company's first fully electric vehicle in 2020. While many have speculated that this new EV has come from the joint venture between Mazda and Toyota, Marumoto insisted that this new EV will be on a Mazda architecture. He went on to lay out Mazda's plans beyond 2020. This includes the introduction of plug-in Hybrids in 2021 and 2022.
Beyond the next few years, he reiterated Mazda's 2030 plan, by which time they aim to have every vehicle in their line-up be electrified in some way, including their diesel engines. On the topic of diesel, Marumoto stated he is confident that the diesel market will stabilize in SUVs and larger vehicles, and that diesel still plays a part in Mazda's long-term planning.
When asked about how Mazda planned to meet the strict emissions targets that will be imposed in Europe starting in 2020, Marumoto stated that their new SKYACTIV-X Spark Controlled Compression Ignition engine will play a role in helping bring down their current CO2 levels towards their European target. This new engine, which will make its debut later this year in the All-new Mazda 3, offers the efficiency of a diesel engine, but with petrol. Moving forward, Marumoto sees SKYACTIV-X replacing many of their current engines. He also alluded to the next generation of engines after SKYACTIV-X.
You can find out more about the current Mazda line-up on our website, or visit one of our Mazda showrooms in Bookham, Weybridge and Orpington.
Similar Articles
The Ultra Low Emission Zone (ULEZ) in central London was introduced in April 2019. The ULEZ enforces a fee on certain vehicles driving through the designated area based on the manufacturer's declared emissions levels. Essentially, any car, motorbike, van, bus, coach or lorry used in the ULEZ zone must meet the minimum ULEZ emissions standards […]
As a Mazda YourWay dealership, we are committed to making your experience with us as pleasurable as possible. We are pleased to be able to offer video vehicle presentations, at home test drives and home delivery of vehicles. Mazda YourWay – Test drive from your driveway At T W White and Sons our aim is […]
More changes are coming to car tax in April. Make sure you know what's to come and how you can avoid paying more than you need to. The new financial year will be bringing some changes to car-related taxes for private and company car drivers alike. So before April rolls around, here's a quick summary […]