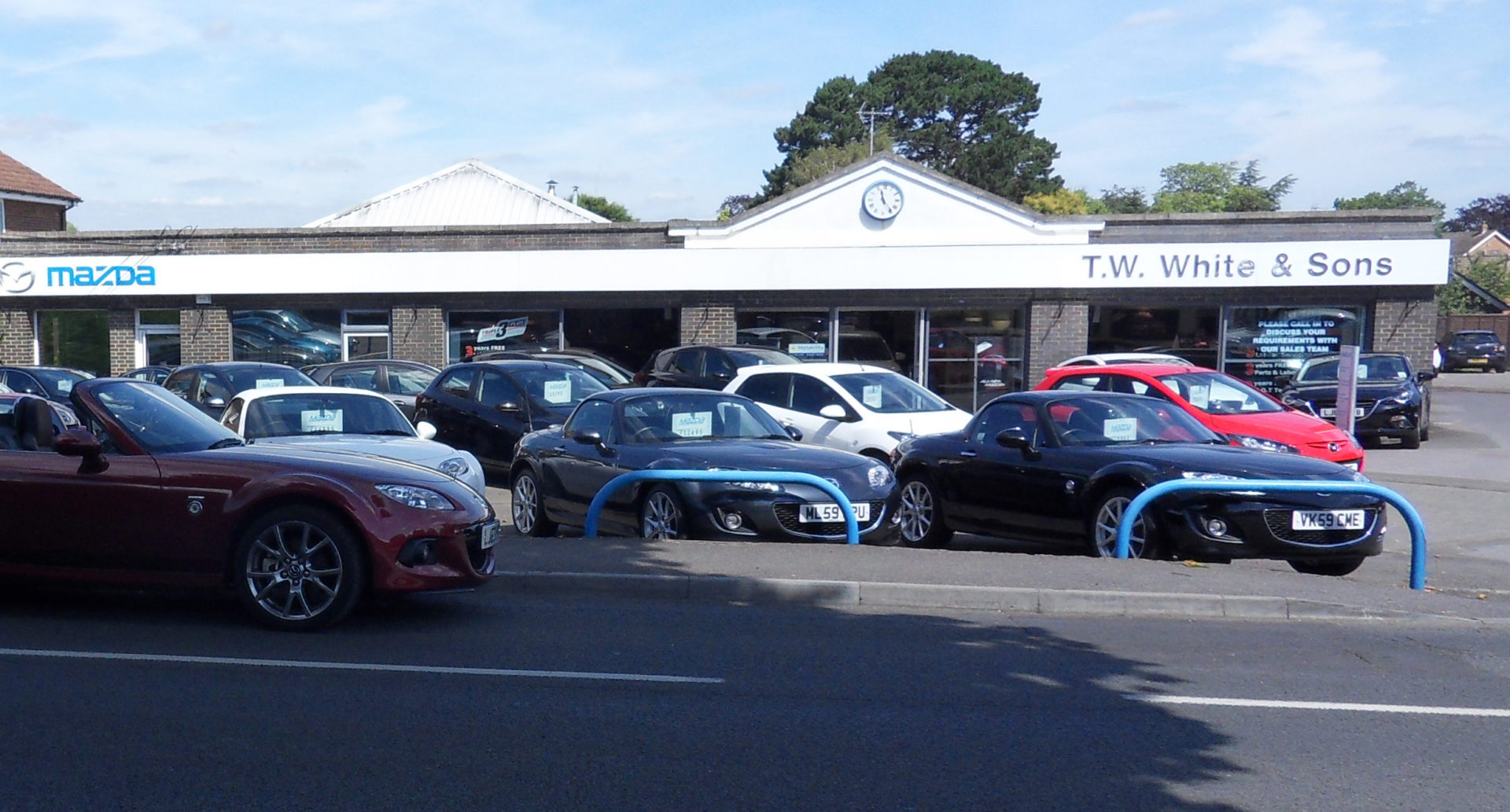 How to buy a used car
BEST USED CAR DEALS
Opting for a used car instead of a brand new car can be a really good way to save cash. But to insure to get the best used car deal for you –  rather than an old banger! – it's worth knowing a few handy hints and tips to get yourself the best possible used car at the best possible price.
DO YOUR RESEARCH
What type of car are you looking for? And how much do you want to spend? Don't be tempted to simply work out which second-hand flashy model you can afford. Instead, consider aspects such as:
RUNNING COSTS
[su_list icon="icon: square-o"]
Check likely insurance costs
Check annual road tax costs
Check likely fuel consumption?
[/su_list]
BUDGET
[su_list icon="icon: square-o"]
Check trade-in value of current car
Check how much you can afford to spend
Have you considered the benefits of buying a pre-reg car?
[/su_list]
WHAT'S IMPORTANT TO YOU?
[su_list icon="icon: square-o"]
Safety
Size
Can any child seats you use be installed correctly?
A big boot – bike/golf clubs…….?
Fun
In car entertainment & technology
[/su_list]
Once you've decided on a car that's right for you and how much want to spend, you can use online searches and forums to get an idea of age, mileage, specification and condition of that specific car for your money.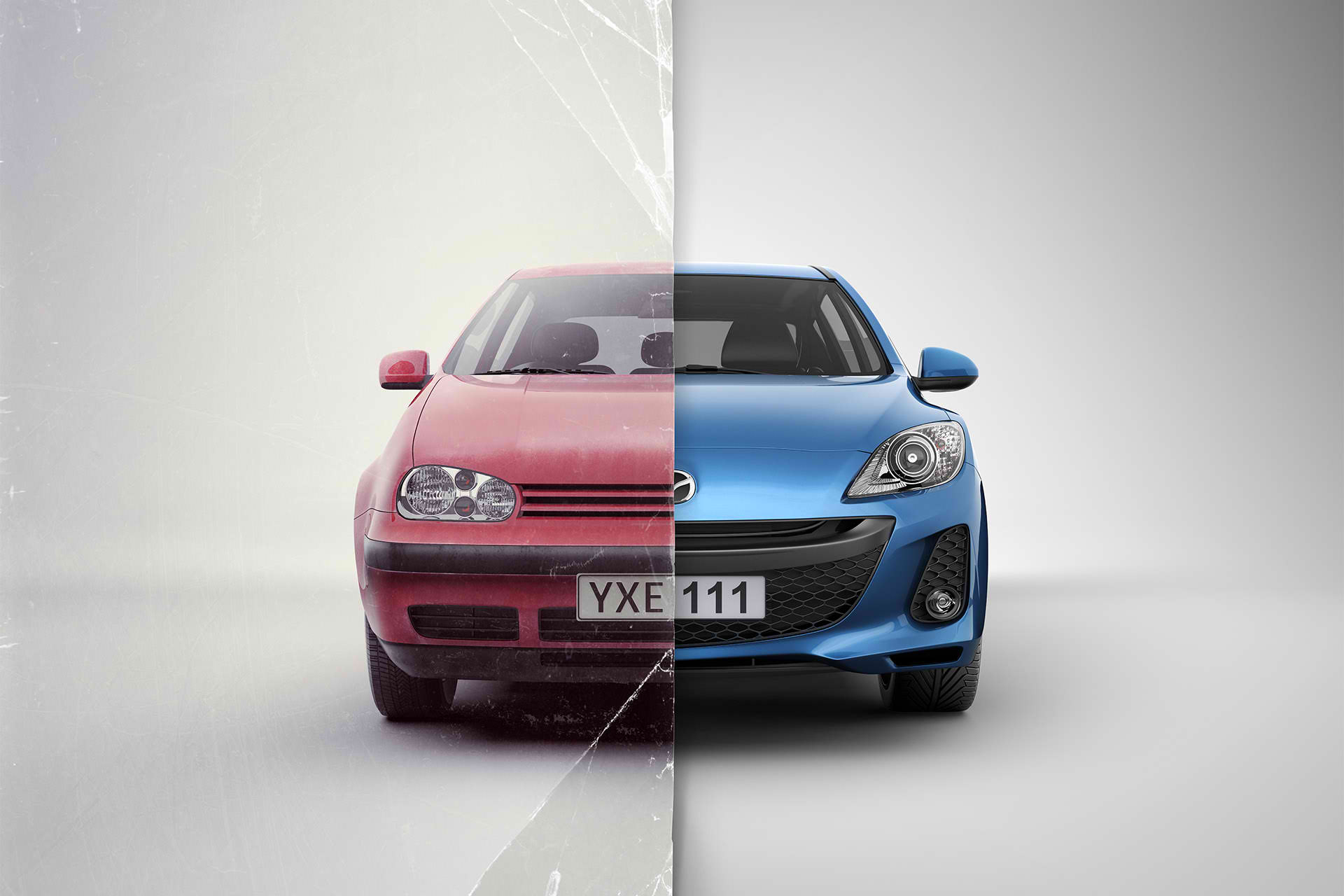 PRIVATE SALE OR DEALER
If you buy a used car privately, it's very much a case of 'Buyer Beware'. You don't get the same legal protection as when buying from a dealer.  It's up to you to ask the right questions and check the car thoroughly before you buy. Any issues with a car after purchase will more than likely going to fall to you to pay-out for.
Buying a car from a dealer may cost a little more than if you were to buy privately, but in doing so you will not only have the added reassurance of legal protection, but if you were to buy a used car from an approved dealer such as T W White & Sons you would be getting a used car that has undergone a detailed 101 multi-point inspection prior to sale.
There's also added peace of mind, with T W White & Sons amazing free three-year warranty offer on all used cars. This means should a problem arise, it's not simply a 'sold-as-seen' purchase. Come back to us and we'll go the extra mile to help you.
[su_box title="What you get with a T W White & Sons manufacturer approved used car:" style="glass" box_color="#4483b8″]
A comprehensive three years' parts and labour warranty, backed by RAC
12 Months RAC breakdown cover
MOT test insurance
Experian check & certificate
Professionally valeted
A hassle free, peace of mind purchase
[/su_box]
ASK THE RIGHT QUESTIONS
Regardless of where you might buy a second-hand car from, there's a checklist of points you need to keep an eye out for, as not all dealers and private sellers undergo the same processes.
If you are unsure about how to conduct any of the checks mentioned below, you could get an RAC pre-purchase vehicle inspection. These checks cost about £99 but will help give you confidence and peace of mind when buying a vehicle privately that you are getting a good deal for your money.
Take your time, take someone with you if you can, and remember that if a deal sounds too good to be true it probably is – you always have the option to walk away.
BEFORE THE TEST DRIVE
Assess the bodywork – is there any rust? Have some areas been repainted, possibly indicating previous accident damage or repairs? – as this will give you an idea of how well the car has been looked after.
Interior condition is also worth assessing. If you see worn seat squabs check how many miles the car has done. Digits that don't align on the clock or a suspiciously low recorded distance could be evidence of clocking, whereby individuals wind back the milometer to make a car appear fresher. This is an illegal practice.
[su_list icon="icon: square-o"]
Ask about any mechanical history and mileage checks, including evidence of service history

Ask about the number of previous owners

Ask if the car has been modified or repaired following an accident?

Check general condition – consistent with age, price and mileage?

Check everything electrical – does it all work?

Check dashboard warning lights operate correctly

Check keys – normally two

Check tyres for condition/tread (budget for replacement if worn)

Check the spare – full-size, skinny or compressor/sealant? Check jack/wheel changing tools (inc. locking wheel nut adapter
[/su_list]
TEST DRIVE – RIDE AND HANDLING
If your potential new purchase passes the visual inspection, it's time to take a test drive. Again, at this point there are some key areas to watch out for.
Ask to start the car up from cold and look for any smoke from the exhaust – this could signal a problem with the engine that may prove costly to repair down the line.
Listen out for any nasty clonks or groans on the move from the suspension, as well as grumblings and grindings from the engine and transmission. Regardless of age, if a car has been maintained thoroughly and correctly, it should still offer a smooth drive.
Keep an eye on all the gauges to make sure engine oil and water temperatures are steady, too. Beyond that, it's a question of do you like how the car feels on the road, its performance and handling?
[su_list icon="icon: square-o"]
Can you get a comfortable/safe driving position?

Are your partner/children comfortable?

Do clutch and gears operate normally?

Do brakes and steering operate normally?

Are you happy with the performance?

Are you happy with minor controls?

Is the ride comfortable/smooth on a range of road surfaces?

Is the car easy to manoeuvre/park?

Check for unusual clonks and rattles

Drives OK in town/traffic?

Drives OK on faster roads/motorway?
[/su_list]
DOCUMENTS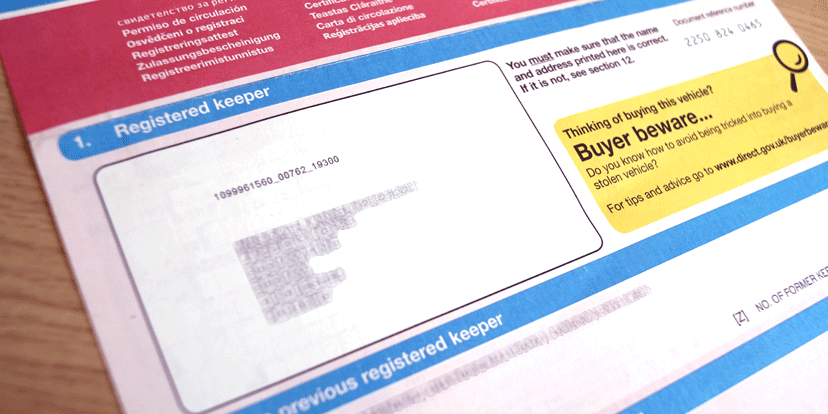 Service history – request to see any receipts or documentation for servicing or repairs, to. The main purpose of a car's service record is to show it has been properly and regularly maintained, So you can forsee if your 'new' used car will need any additional money spent to keep it going longer. See here the importance of keeping your car serviced.
MOT certificate – Check how long is remaining on this as this could be a brokering point later on if you're looking to do a deal.
[su_list icon="icon: square-o"]
Handbook present?

Registration document (V5C) available?

Service history/MOT records available?

Details on V5C match vehicle e.g. VIN? Service history continuous and consistent with vehicle mileage?

Road Tax – Cars do not come with a Road Tax disc anymore – You will need to arrange taxing the vehicle once purchased.

MOT – when does it expire/will dealer arrange a new MOT?

WARRANTY Any balance of manufacturer warranty remaining? Is it transferable? Is the dealer offering additional warranty Check terms & conditions of any additional warranty?
[/su_list]
DOING THE DEAL
It's an old adage, but don't buy the first one you see – or at least not straight away. Shop around, view, and drive a few different examples so you get a good idea for condition, price and if the vehicles vary in terms of how the feel from behind the wheel.
Once you've found the right car for you, if there are some negative points that you feel warrant a discount on the advertised price talk to the dealer or the seller about it.
It's a buyers market, so be prepared to haggle (within reason, of course). Unless the car you're looking at is particularly rare, the chances are they'll be another example out there, even if you have to wait a while.
If and when you buy your used car, make sure you get a receipt if you pay in cash and complete the relevant areas of the logbook fully. It's imperative you're properly insured to drive the car away, too – running a quote beforehand is a good idea to see how much it'll cost.
Most cars come with two sets of keys and even a third spare, so ensure you're in possession of all of these before leaving. Also check items such as the locking wheel nut key for the alloys is present and the spare tyre and jack are on-board if applicable. Finally, all that's left to do now is to drive away and enjoy your new purchase.
[su_list icon="icon: square-o"]
Negotiate and agree price/cost to change

Get full terms of deal in writing Will dealer arrange tax – if required?

Agree collection date

Pay deposit

Arrange insurance cover from collection date

Remove all personal belongings from the car you're trading in

Pay balance

Complete new owners section of V5C registration document

Check fuel level – it's probably very low

Enjoy your new car
[/su_list]
Do you have a routine or any important points to consider when buying a used car? Why not let us know on twitter @twwhiteandsons  or on our T W White & Sons Facebook page.
If you're in the market for a 'new' used car, check out our impressive stock of MANUFACTURER APPROVED USED Hyundai, Mazda and Suzuki models today.
Similar Articles
While buying a brand new car might be alluring, and being the first driver registered to the car certainly has its benefits, it's not necessarily the right choice for you. Before you make you decide, read our guide to pre-registered vehicles to see if it's the best option for your needs. When it's time to […]
Make sure you're not caught out by European driving regulations this summer.  Here's everything you need to drive in Europe. With cheap ferry and channel tunnel crossings available making travel to Europe by car a synch, the prospect of planning a holiday on the continent – or even booking a last minute deal – is […]
While most cars these days it's almost unheard of to find a new car that doesn't come with some form of air conditioning as standard, it surprising how often people misunderstand how their car's air conditioning works. This results in a lack of maintenance that can massively reduce its usefulness. So to make sure you're […]