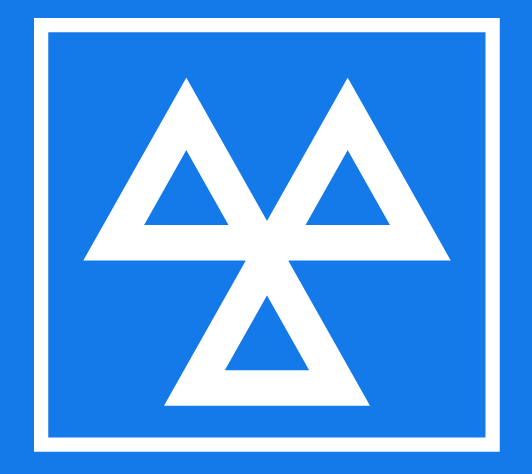 Everything You Need to Know about Your MOT
Once a car reaches 3 years old, it time to bring it in for its first annual Ministry of Transport test (MOT). This test is to ensure that every car on the road meets a certain safety and environmental standard, and without a valid MOT, it is illegal to drive your car. So here are some quick facts and misconceptions to help you better understand the MOT test.
What is checked on the MOT test?
TWW_Servicing_MOT
Condition of the Vehicle Bodywork
Does the car have excessive corrosion or jagged edges which could make the vehicle unsafe?
Car bonnet
Does the bonnet close securely and latch in place?
Car doors
Do all the doors close securely and latch correctly?
Are the hinges in good condition?
Do the front doors open from both inside and outside of the vehicle?
Vehicle windscreen
MOT-Windscreen via
windscreendirect.co.uk
Are there any chips or scratches on the windscreen? In the area directly in front of the driver (Zone A), any damage should be no larger than 10mm, and outside of this area (Zones B, C and D) no larger than 40mm
Wipers and washers
Are the windscreen wipers excessively worn?
Do the washers ensure a clear view of the driver?
Steering and suspension
Steering operation and oil level are tested, as well as checking steering lock operation, power steering operation, and steering pipes and hoses for corrosion.
Are there any related warning lights showing?
Wheels and tyres
MOT-Tyres via
Measuring tyre depth
Are the tyres the correct size and type?
Do they have over 1.5mm of tread left? Is there any damage, such as punctures or cords exposed?
Is the tyre pressure monitoring system (TPMS) working properly?
Brakes
Are the brakes working efficiently and evenly across the axle?
Do the brake pads have sufficient material (over 1.6mm)?
Do all fitted braking systems (ABS or electronic stability control) work correctly?
Are any braking related warning lights showing?
Exhaust system
MOT-Exhaust
Is the system secure and complete?
Are there any leaks or is the exhaust excessively noisy?
Emissions
Does the vehicle meet the emissions requirements for the age and fuel type?
Seats
Are the seats fitted correctly?
Are all seatbelts fitted and do the pre-tensioners work correctly?
Are there any relevant warning lights showing?
Is the airbag system working correctly?
Mirrors
MOT-door-mirror
Does the vehicle have the minimum 2 obscured mirrors required?

Most commonly these are the rear-view mirror and driver's wing mirror.
Load security
Is the boot secured safely when closed?
Number plates
Are the characters the legally correct in terms of size, form and spacing?
Is the number likely to be misread?
Vehicle lights
MOT-Lights
Are all lights working and in good condition?
Are the headlights aimed correctly?
Horn
Does the horn work correctly?
VIN check
Is the Vehicle Identification Number correct?
Common misconceptions
myths-and-misconceptions
The MOT test is the same as a vehicle health check – the MOT test is purely to check the safety of the vehicle, not the general mechanical condition. A vehicle health check is a more extensive mechanical check, and is performed as standard during the annual service.
There is a grace period after the MOT expires – Once an MOT expires, it is illegal to drive the vehicle unless it is to a registered testing centre where it must be booked in. However, the anniversary can be preserved if the test is carried out up to a month before the expiry date. (E.g. if the MOT expires on 03/04/2016, the test can be carried out any time from 04/03/2016, and the new MOT expiry date will forward date to 03/04/2017). The same applies for the vehicles 1st MOT; this must be carried out before the 3rd anniversary of the registration date
You need to present the previous MOT certificate when bringing in the car – VOSA has an electronic system for the MOT test which stores the MOT history. This can also be accessed by visiting – https://www.vehicleenquiry.service.gov.uk/
You have to carry out the MOT before renewing your road tax – as long as there is a valid MOT on the vehicle, the road tax can be renewed
If the car fails, it will need a full re-test – As long as the re-test is completed within 10 working days of the original test, only the failure points require retesting. This re-test is free. However, if the re-test takes place outside of the 10 day window, a full test is required.
Repairs must be carried out at the testing garage – any repairs required can be carried out anywhere. The only thing that has to be carried out at the testing garage is the re-test
You must have a spare wheel to pass the MOT – not having a spare wheel is not a point of failure on the MOT
The rear wiper is a point of failure – The rear wiper blade is not tested on the MOT
The repairing garage decides the cost of the MOT test – The price of the MOT is set by the government and cannot be changed by the repairing garage
Make sure you don't forget about this viral piece of car maintenance. Book online today at https://www.twwhiteandsons.co.uk/contact-us/?Enquiry_Type=Service and MOT Booking or contact one of our service centres. Click for full contact details of each location:
Similar Articles
While buying a brand new car might be alluring, and being the first driver registered to the car certainly has its benefits, it's not necessarily the right choice for you. Before you make you decide, read our guide to pre-registered vehicles to see if it's the best option for your needs. When it's time to […]
Make sure you're not caught out by European driving regulations this summer.  Here's everything you need to drive in Europe. With cheap ferry and channel tunnel crossings available making travel to Europe by car a synch, the prospect of planning a holiday on the continent – or even booking a last minute deal – is […]
While most cars these days it's almost unheard of to find a new car that doesn't come with some form of air conditioning as standard, it surprising how often people misunderstand how their car's air conditioning works. This results in a lack of maintenance that can massively reduce its usefulness. So to make sure you're […]