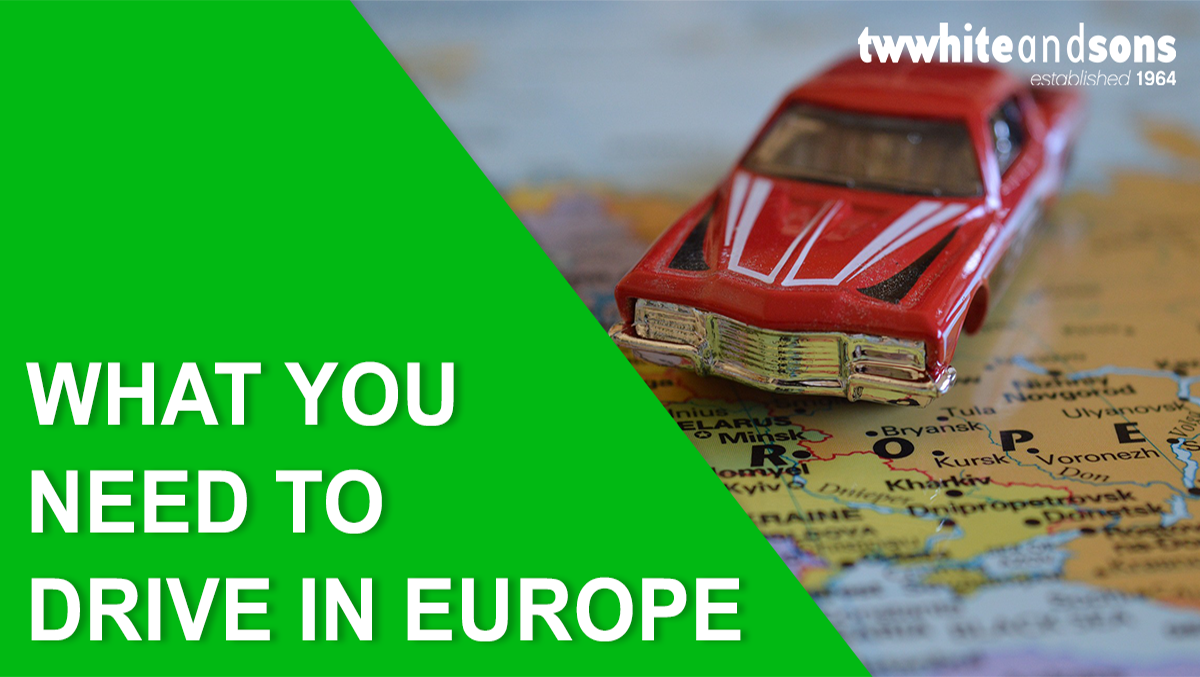 What you need to drive in Europe
Make sure you're not caught out by European driving regulations this summer.  Here's everything you need to drive in Europe.
With cheap ferry and channel tunnel crossings available making travel to Europe by car a synch, the prospect of planning a holiday on the continent – or even booking a last minute deal – is rather appealing.
But, if you're off to Europe this summer in your vehicle, there are a number of important things you must remember to pack. Some items are legal requirements, some essential pieces of equipment you won't want to forget – here's a run down of what you shouldn't forget when driving in Europe.
INSURANCE
Just like driving in the UK, a minimum of third party insurance cover is a legal requirement in Europe. Many car insurance policies include European cover, but it's still imperative to notify your insurer you'll be crossing the channel – not least because your cover could be automatically downgraded from fully comprehensive to third party only as part of the terms of the contract.
If your standard insurance policy doesn't include European cover, you'll have to take out a supplemental policy – this usually won't cost a lot.
Don't forget to take your insurance certificate, permission to drive the vehicle abroad, the vehicle's V5C registration certificate, your driver's licence, and a print out of your driver's licence information from https://www.gov.uk/view-driving-licence. And if you still have your paper counterpart, it's worth bringing it too, even though it's no longer valid.
If you have European breakdown cover, remember to take the policy literature with you in the event of a car malfunction – it'll help speed up recovery time and get you back on your ay sooner.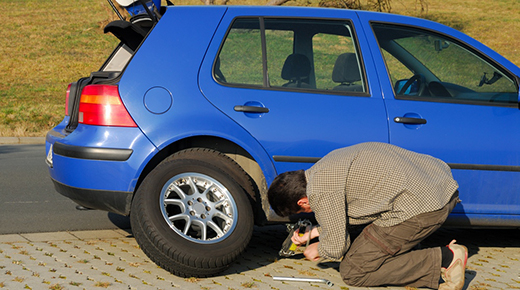 SAFETY EQUIPMENT
It's always good practice to pack a small safety kit when going on holiday, but many European countries now stipulate a certain number of items must be carried in your car by law.
In France, for example, these include: a warning triangle, high visibility vests and spare bulbs – the French police also recommend you pack a fire extinguisher and first aid kit, as do we.
Make sure you adjust your vehicle's headlights so the 'angle of attack' doesn't point towards the road, dazzling oncoming drivers in foreign countries. If you can't adjust your lights to illuminate the kerbside more, you can buy beam deflectors, which modify your headlight's pattern, making them safe. If you're unsure how to do this, our Aftersales teams can help make sure you're headlights are angled properly, or the deflectors are correctly fitted.
MAP
Modern satellite navigation devices are brilliant, but there's no replacement for a paper map.
If your car's electrical system should fail, or your vehicle breaks down, the sat nav could be rendered inoperative. This is where a good old map – even if it's just a road atlas – will come into its own.
It could help you locate where you are to notify your breakdown service, or at least get you to your destination if your car's integral or aftermarket GPS device fails. Often it can help you get a better idea of the geography of the area you are travelling to as well.
It's also worth printing out directions for any destinations you know you'll be travelling to, to give you a better idea of the route if your sat nav does fail.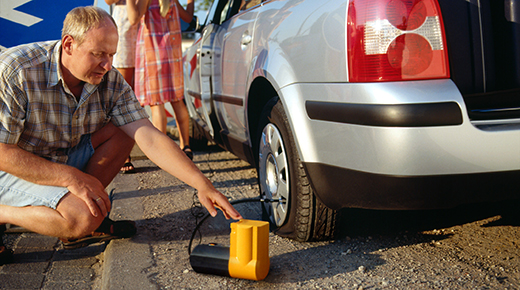 SPARE TYRE
If you're going abroad in your vehicle this summer, make sure you have a means of inflating or replacing a punctured or damaged tyre, should the worst occur.
This could be a full-sized or space saver spare wheel stored in the car, an air compressor powered by your vehicle's 12V power socket, or a can of expanding tyre foam. If your provision is either of the first two, make sure the car's jack and wheel brace – as well as the locking wheel nut key if you have alloy wheels – is present and in full working condition.
It might not be needed in summer, but if you're off for a winter skiing holiday later in the year, snow chains could be a useful addition to aid grip in particularly slippy conditions – they're a legal requirement in some areas, too.
BREATHALYSER
If you'll be getting the ferry or the channel tunnel, you will have to drive in France as part of your trip – it's therefore sensible to carry a self-test breathalysing kit.
Introduced in 2012, drivers need to carry a breathalyser in their car in France. While no fine has ever been agreed or imposed, it is still a legal requirement and we recommend you pack one.
KNOWLEDGE
Driving abroad sounds straightforward, but there are many potential pitfalls and unusual traffic rules that can befall you if you're not properly clued up.
For example, you have to be 18 years of age or older to drive in France, so newly qualified 17-year-olds in the UK won't be able to hop across the channel and drive just yet.
There are also quirky and unusual driving conventions on the continent that we don't get in the UK, such as giving way to traffic making its way onto a roundabout in some European countries.
Remember to do a bit of background reading on the countries or regions you'll be driving in so you're aware of speed limits on the different types of roads, from towns and villages to urban, dual carriageways and motorways.
In Germany, for example, some sections of motorway – or Autobahn – don't have any speed limits, but the managed motorway sections with velocity restrictions imposed are enforced very strictly, so don't be tempted to stray over the limit.
Other points to note include knowing what is illegal to carry as well as legal. In France, for example, radar speed trap detectors are against the law and being caught with one could result in a hefty fine.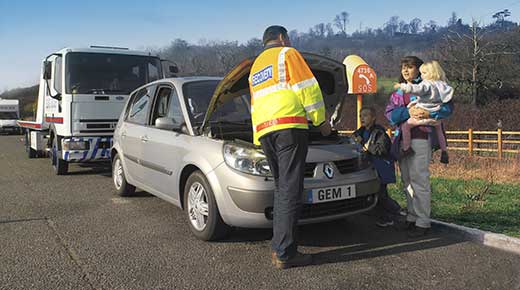 FAIL TO PREPARE, PREPARE TO FAIL
The important message to note here is that preparation is key when it comes to driving abroad.
Whether it's to do with learning important information that you might need when you're over there – bearing in mind points such as differing blood alcohol limits in different countries (although we suggest laying off the alcohol if you're going to be driving) – or amassing the right equipment and parts you'll need for travelling abroad, it's vital to plan ahead.
That way, if anything untoward happens, you will be able to deal with it in the safest and most efficient way possible. You can also pre-emptively reduce the chance of any problems occurring by conducting a thorough vehicle inspection and carrying out any routine maintenance or servicing needed before you head off on your voyage.
Have you got any top tips on items to pack for driving abroad? Maybe you had a breakdown or an accident while you were on holiday in your car in Europe and wish you had packed something extra? Let us know your stories below.
You can also contact us via twitter – @twwhiteandsons – or on Facebook to leave a comment or ask for more advice. And if you're heading abroad and would like to get your car checked out by our technicians, contact one of our Aftersales Teams.
NOTE:  This article was updated on 11/07/19, and was originally published 02/07/2014.
Similar Articles
While buying a brand new car might be alluring, and being the first driver registered to the car certainly has its benefits, it's not necessarily the right choice for you. Before you make you decide, read our guide to pre-registered vehicles to see if it's the best option for your needs. When it's time to […]
Make sure you're not caught out by European driving regulations this summer.  Here's everything you need to drive in Europe. With cheap ferry and channel tunnel crossings available making travel to Europe by car a synch, the prospect of planning a holiday on the continent – or even booking a last minute deal – is […]
While most cars these days it's almost unheard of to find a new car that doesn't come with some form of air conditioning as standard, it surprising how often people misunderstand how their car's air conditioning works. This results in a lack of maintenance that can massively reduce its usefulness. So to make sure you're […]