Best Car Accessories to Buy
There was a time when the only car accessory we ever needed was a car stereo. Of course, that was before modern technology reared its gorgeous head and showed us that the driving experience could be a lot more comfortable and safer with the innovative car accessories being sold in the market today.
Manufacturers are now busy churning out one car accessory after another, all of which are designed to serve the safety or entertainment needs of drivers. While some of these car accessories border on the excessive, there are a few things that you may actually need.
Take the case of an HD-capable dash cam. Considering that the population of bad drivers seems to have risen, having such a camera that records everything while on the road should be useful in case you figure in a mishap caused by a terrible driver.
When you're driving in the middle of the night in the middle of nowhere and you need to make a call, the lack or even absence of a cell phone signal is going to be a significant source of stress. A cell phone signal booster right in your car is going to come in handy, especially if you're in an emergency situation.
To know more about the best car accessories you should buy this year, check the infographic below from Streetfighter Motorsports.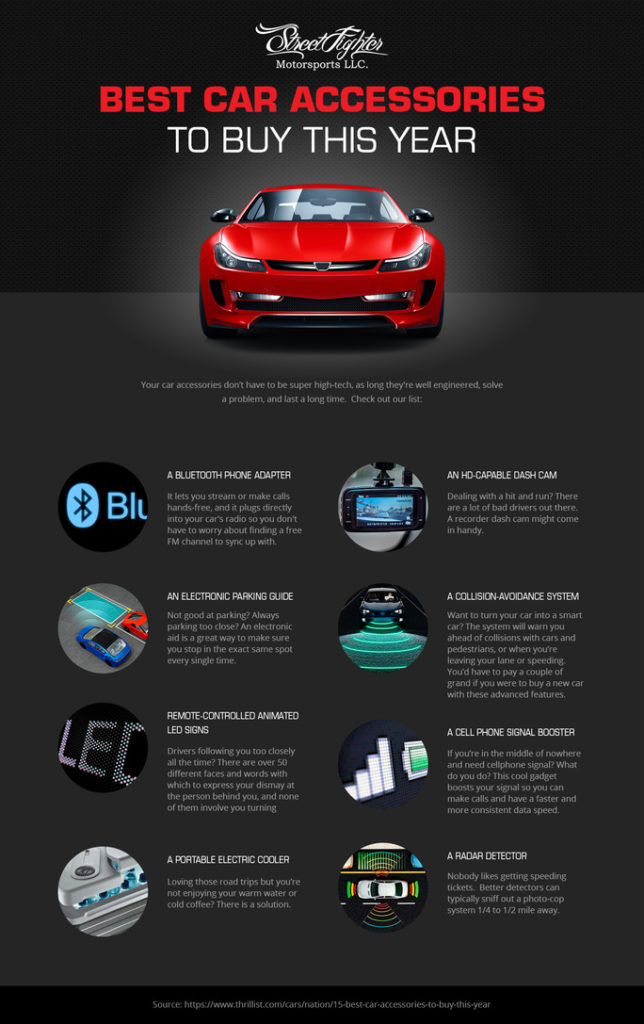 At T W White and Sons, our Mazda and Suzuki cars come with some of the accessories mentioned above as standard on a number of our vehicles. For example some of the many features and accessories that come as standard on some of our vehicles include:
Cruise control.
Lane departure warning system.
Automatic headlights with dusk sensor.
LED daytime running lights, headlights, fog and rear lights.
Rear and front parking sensors.
Touchscreen with multimedia commander.
Bluetooth connectivity with voice control.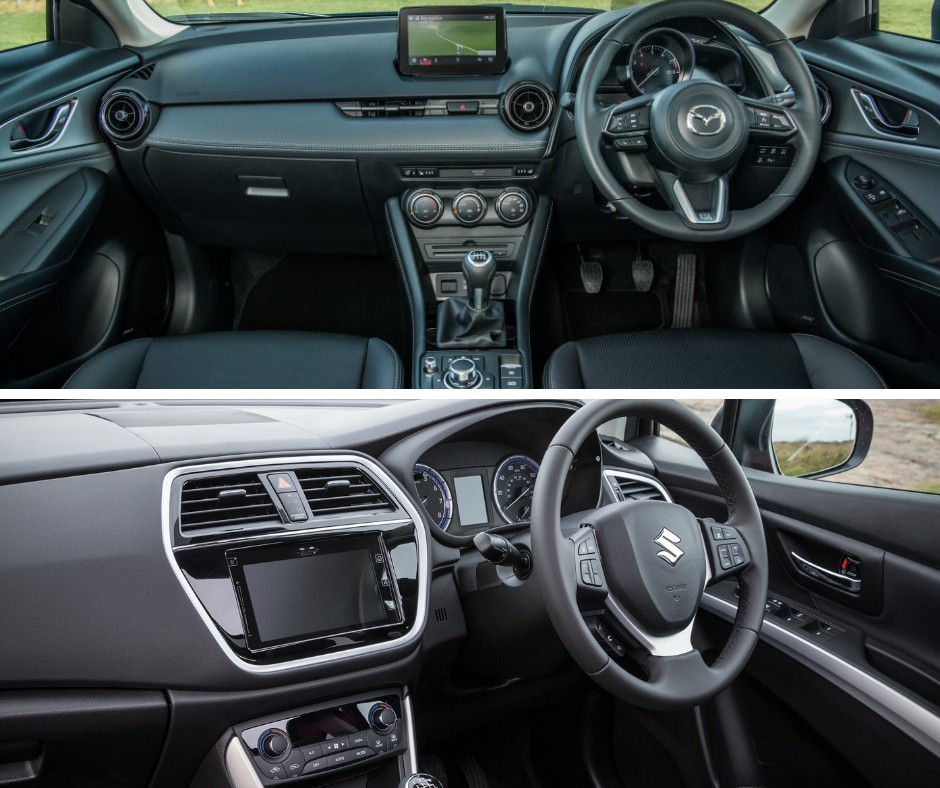 For more information regarding any of our cars in the Mazda Range contact any of our Mazda sites; Bookham, Orpington or Weybridge. For information regarding our Suzuki range, contact our Effingham showroom.
Are there any Car Accessories you find useful that we missed? If so, let us know on our social channels. We are @twwhiteandsons on Facebook and Twitter. Check out our blog for more content!
Similar Articles
While buying a brand new car might be alluring, and being the first driver registered to the car certainly has its benefits, it's not necessarily the right choice for you. Before you make you decide, read our guide to pre-registered vehicles to see if it's the best option for your needs. When it's time to […]
Make sure you're not caught out by European driving regulations this summer.  Here's everything you need to drive in Europe. With cheap ferry and channel tunnel crossings available making travel to Europe by car a synch, the prospect of planning a holiday on the continent – or even booking a last minute deal – is […]
While most cars these days it's almost unheard of to find a new car that doesn't come with some form of air conditioning as standard, it surprising how often people misunderstand how their car's air conditioning works. This results in a lack of maintenance that can massively reduce its usefulness. So to make sure you're […]