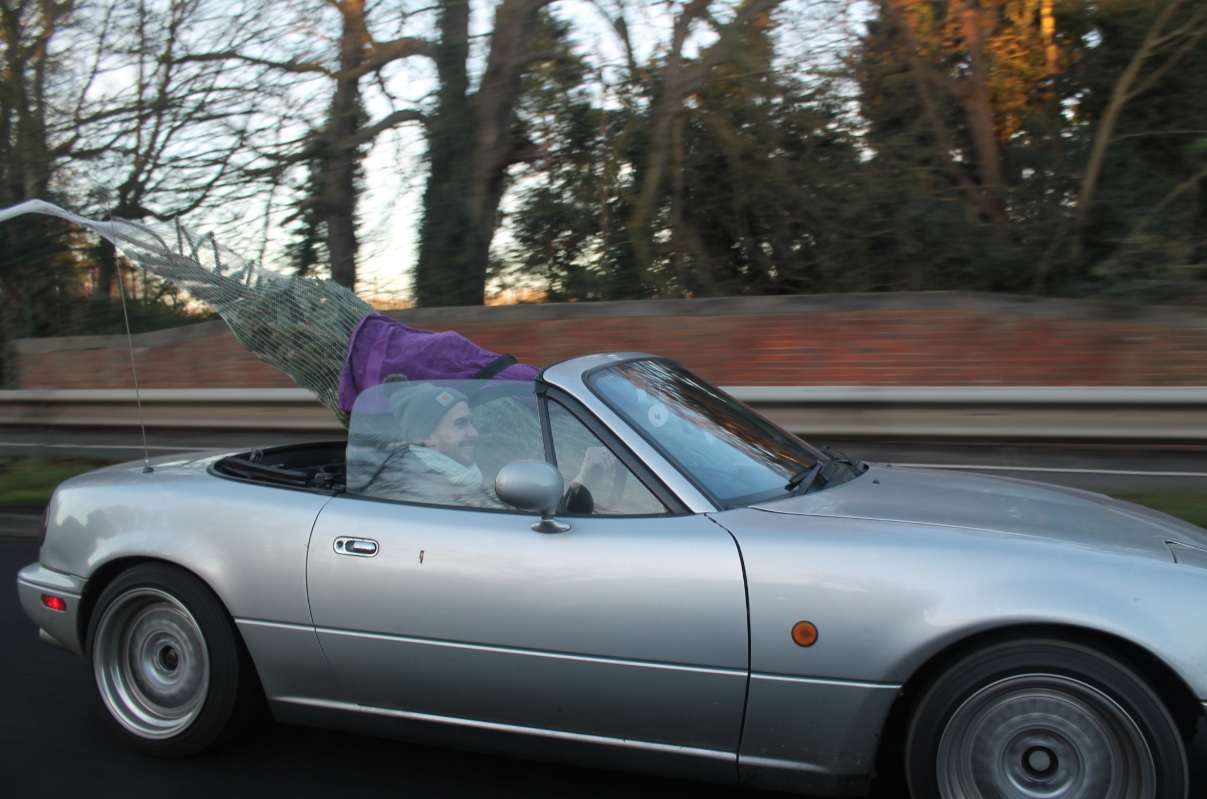 Best car to transport a christmas tree in!
The festive season is upon us, and in great Christmas tradition we flock to the garden centres and tree farms to pick out our bit of Evergreen to brighten up our homes over the holiday period.
Several garden centres offer home delivery options, but for the rest of us, finding a way of getting the tree home can be problematic. Options tend to lie with either strapping it to the roof of your car or squeezing it inside the vehicle. However, neither lend themselves particularly well to transporting the larger of the Christmas tree species – where you are restricted by the length of your roof or interior space.
The problem of transporting your tree grows larger the larger the tree you buy. Upgrade to a 12 footer and the majority of people end up slightly flummoxed when trying to establish how to get it home!
Baffled by the hurdle that transport of Christmas trees presents, we decided we would test out tree transport. We wanted to establish what would be the best car to transport such a fine specimens of tree?
Which car would we pick to transport our 12 foot Evergreen? A Mazda 6 Estate? A Santa Fe? Both good options, but we weren't convinced that even they would be able to handle our XXL purchase.
And then we had a brainwave. We needed a car with personality. A car which would take on any challenge, no matter how big or small. A car that knows what the word fun is all about. Then we knew – we needed an MX-5 of course!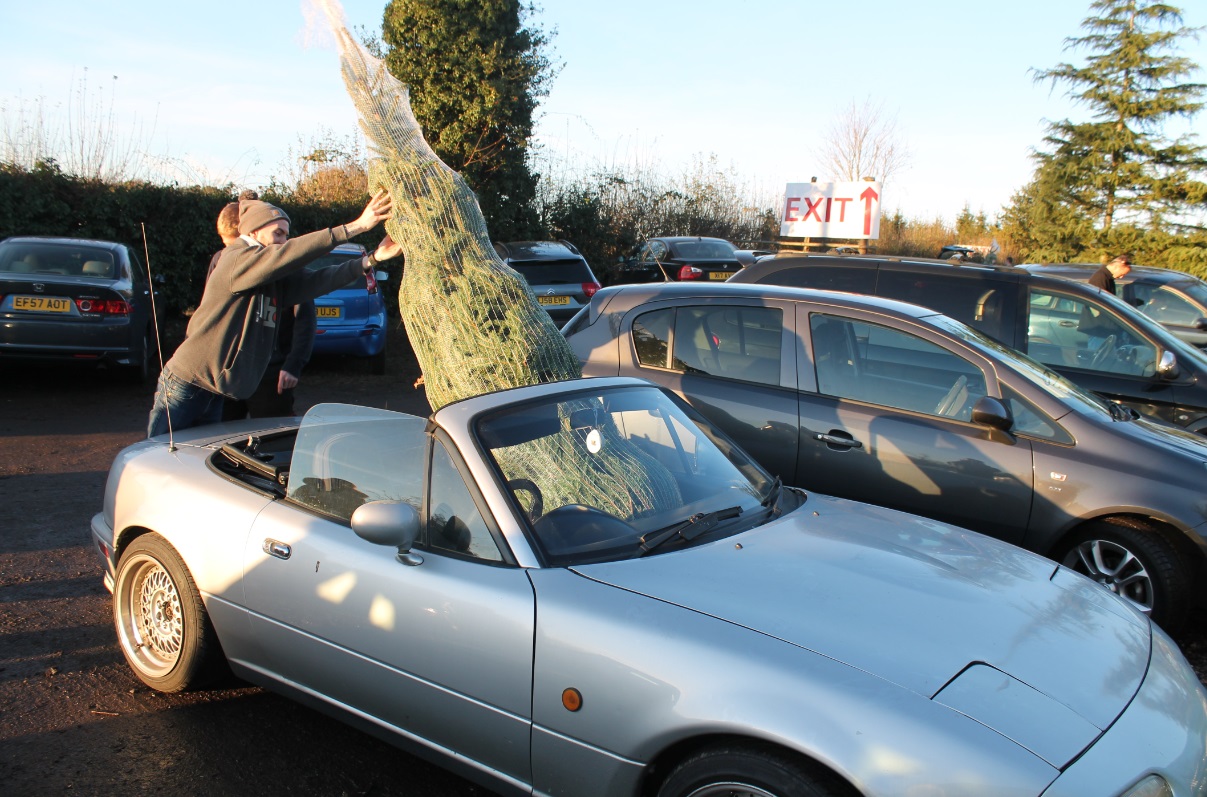 Slotting comfortably into prime passenger position, our Christmas tree looked every bit the comfortable co-pilot as we secured him into position and belted him in. Safety First, of course.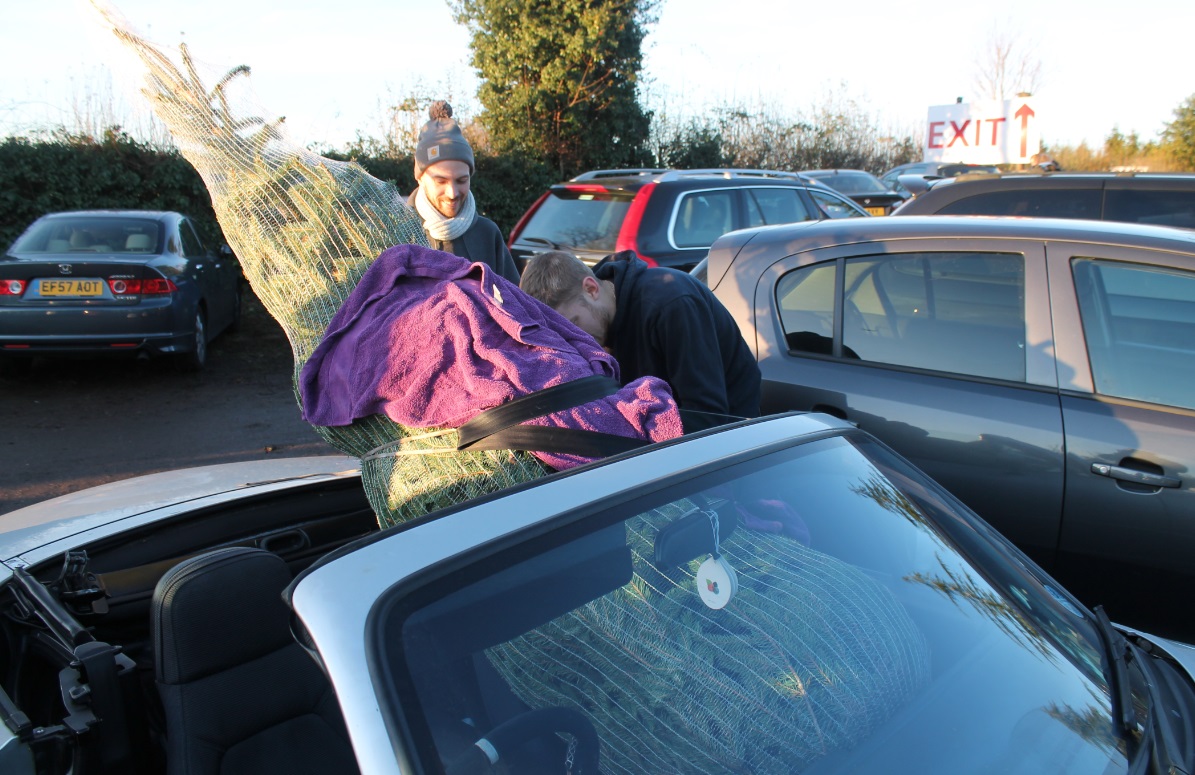 Roof down, tree belted in, we were secured and ready to go. Our tree had a ride back to its future residence in style. Not many Christmas tree's get to travel along in a multi award winning roadster. Air flowing through its branches, it clearly felt like the good old days – where winds whistled through its branches in the woods. A sense of freedom and style – well, its hard not to feel that way when in an MX-5.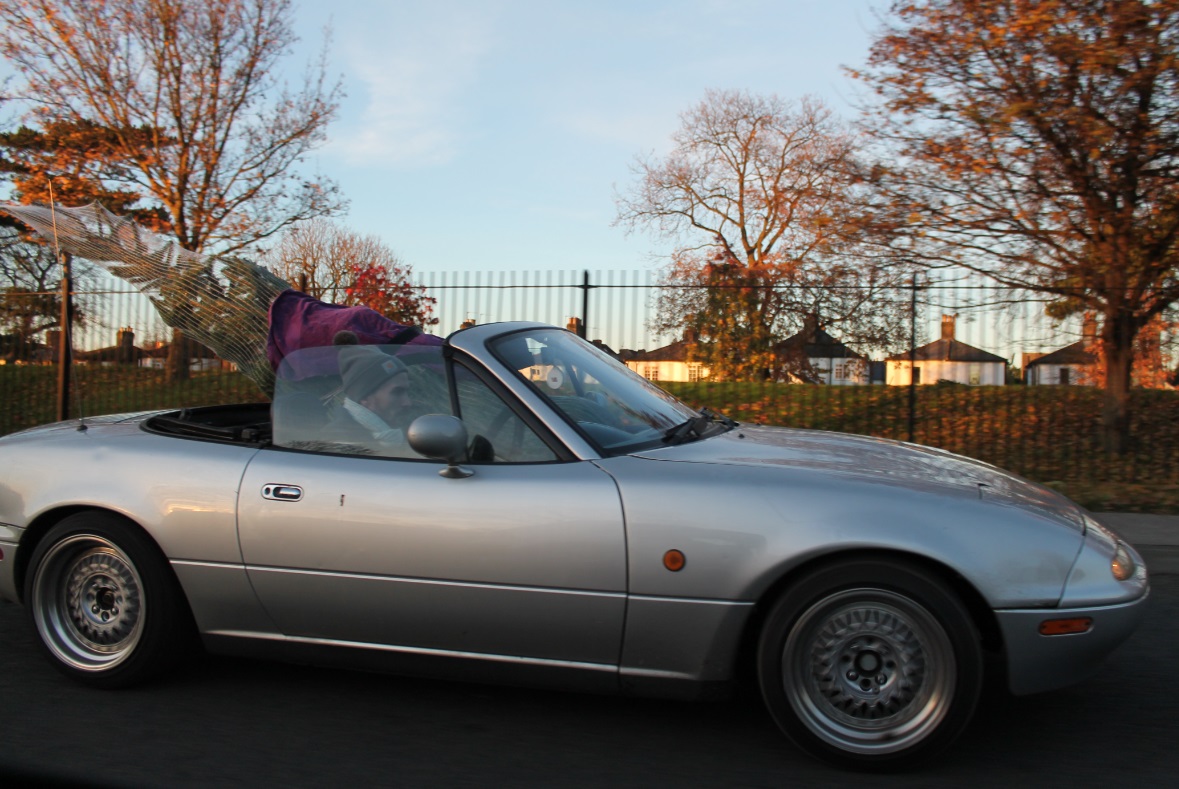 So we would like to offer up a new award to the prestigious Mazda MX-5: The best car to transport a 12 foot Christmas tree in.
It's not the World's best selling 2 seater Roadster of all time for nothing! To find descover more informationg about the fantastic Mazda MX-5, speak to one of our dedicated Mazda Sales team on 0844 6493948, or to view our wide range of used Christmas Tree transport click here.
Similar Articles
As the weather finally starts to turn and we head out of winter, it's time for a little car maintenance. But why is it important to change from winter to summer tyres, and when's the best time to do this? While your tyres might not be something you think about often, an awful lot of […]
Everyone will always back themselves as a great driver. However, there is always room for improvement when driving and that's exactly what this guide aims to provide tips on. Speed Limits "They won't get there any quicker," is probably a something you've said to yourself a few times whilst driving. While that might not necessarily […]
Vehicle checks for a long journey In a typical year, a UK driver covers almost 6,700 miles, according to the Department of Transports survey into driving habits. The same survey also found that the average distance of a journey was just seven miles. From this survey it's clear to see that we're making lots of […]