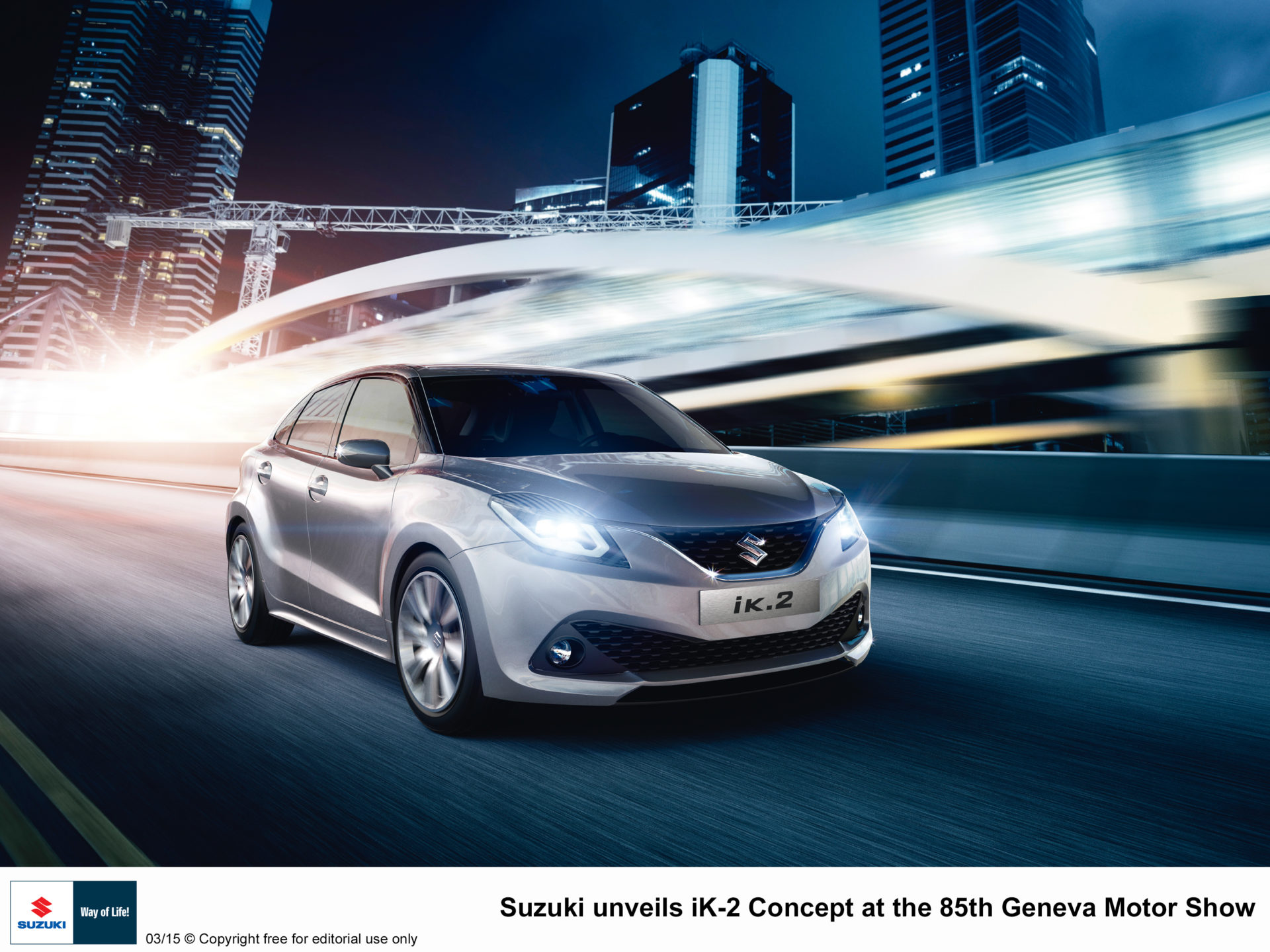 Suzuki Concept Cars in Geneva
Suzuki have recently unveiled 2 new concept cars at the 2015 Geneva Motor Show
Firstly, the iK-2 a new compact hatchback concept and secondly the iM-4 – SUZUKI'S NEW MINI 4×4 concept car.
The iK-2 concept vehicle takes the ideal compact car to new levels offering all the elements and more expected in a car this size.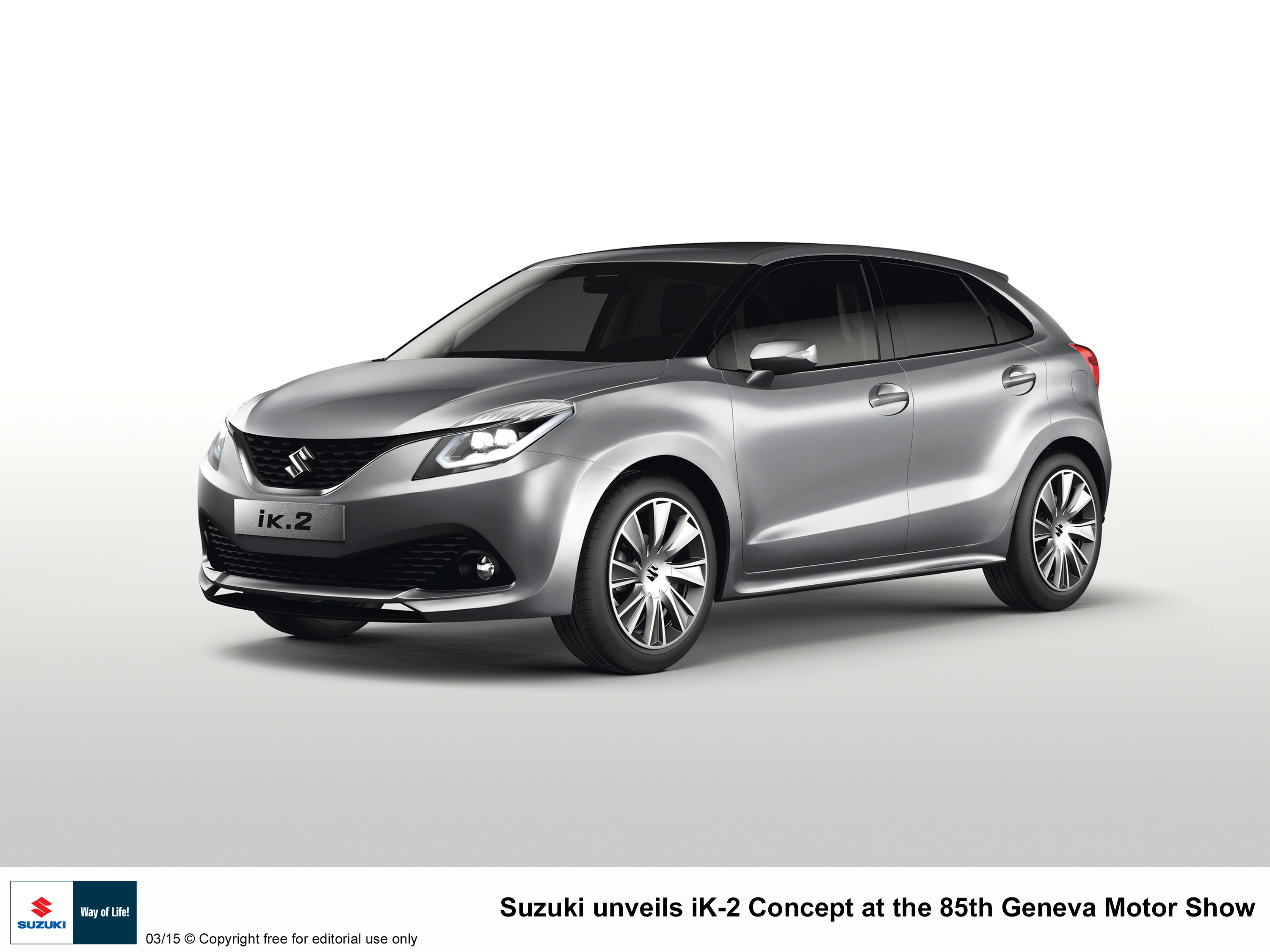 The iK-2 is inspired by the concept of "Harmonised Force." That is, according to Suzuki "Harmonisation of optimised packaging by the compact car expertise, pleasant driving experience by the latest technology, and a flowing exterior design that beautifully wraps those shapes an ideal compact car"
The Liquid Flow design expresses the energetic movement of liquid, giving the car a classy, elegant, yet dynamic look. The model is built around a new-generation platform and comes equipped with Suzuki's new BOOSTERJET engine – a new direct-injection turbo petrol unit.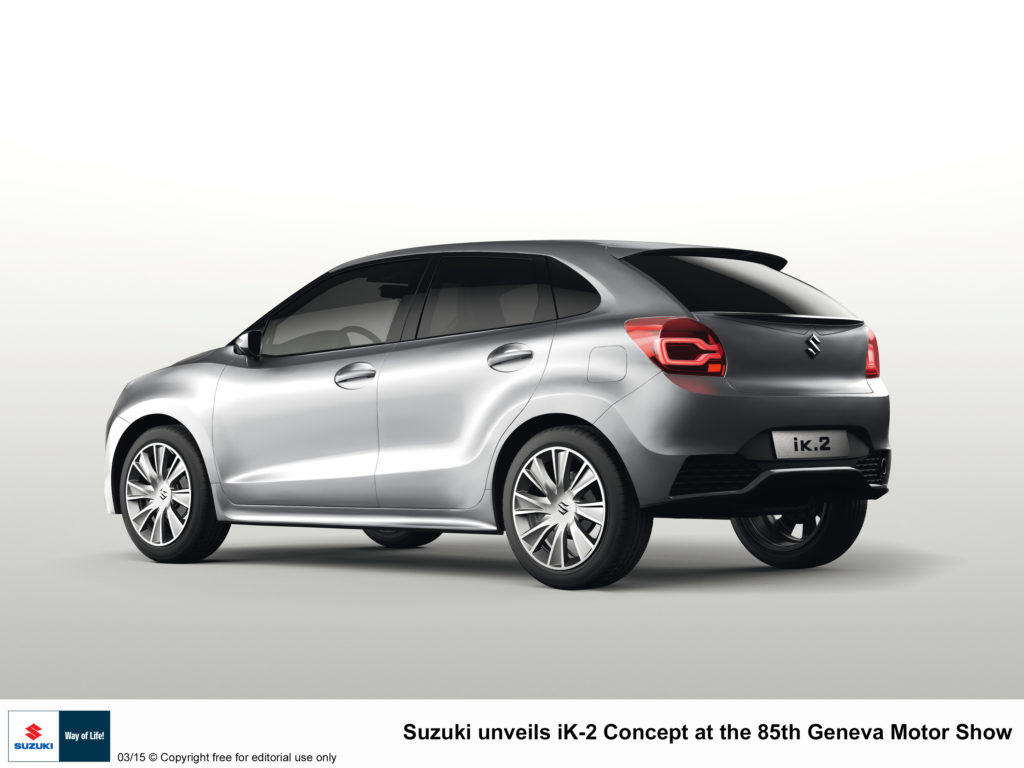 The production model expected to be added to the Suzuki line up based on this concept car is to be released in Europe in early 2016.
The iM-4 is an intelligent yet tough, iconic mini 4×4 which is set to expand perception of possibilities and enjoyment of a compact 4×4. It has a simple exterior design which fuses innovation with Suzuki's design heritage.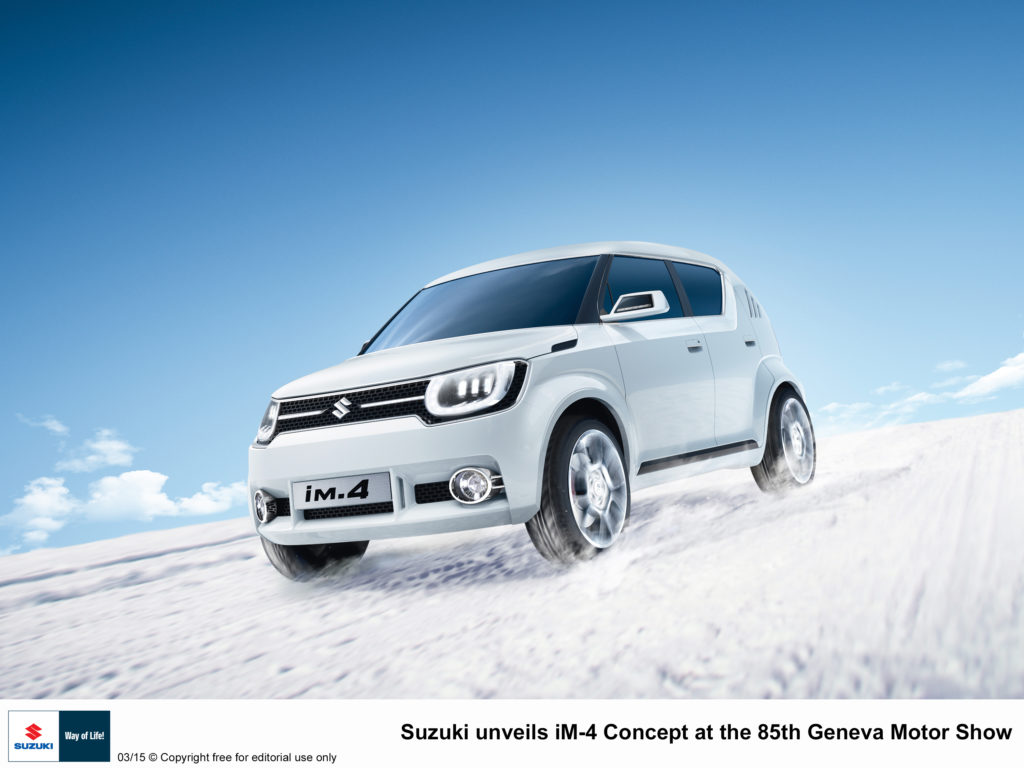 The inspiration for Suzuki's latest 4×4 concept vehicle has come from "Shape the Inspiration." Suzuki explains that the iM-4 is a "personal vehicle that opens up new possibilities and new ways to have fun."
Packaged in a minimalist body design, the compact iM-4 is intelligent but tough, offering reliable performance rooted in the Suzuki 4×4 tradition coupled with the latest fuel-saving technology. The minimalist design blends perfectly into the driver's lifestyle, while its distinctive character brings real inspiration to the daily routine.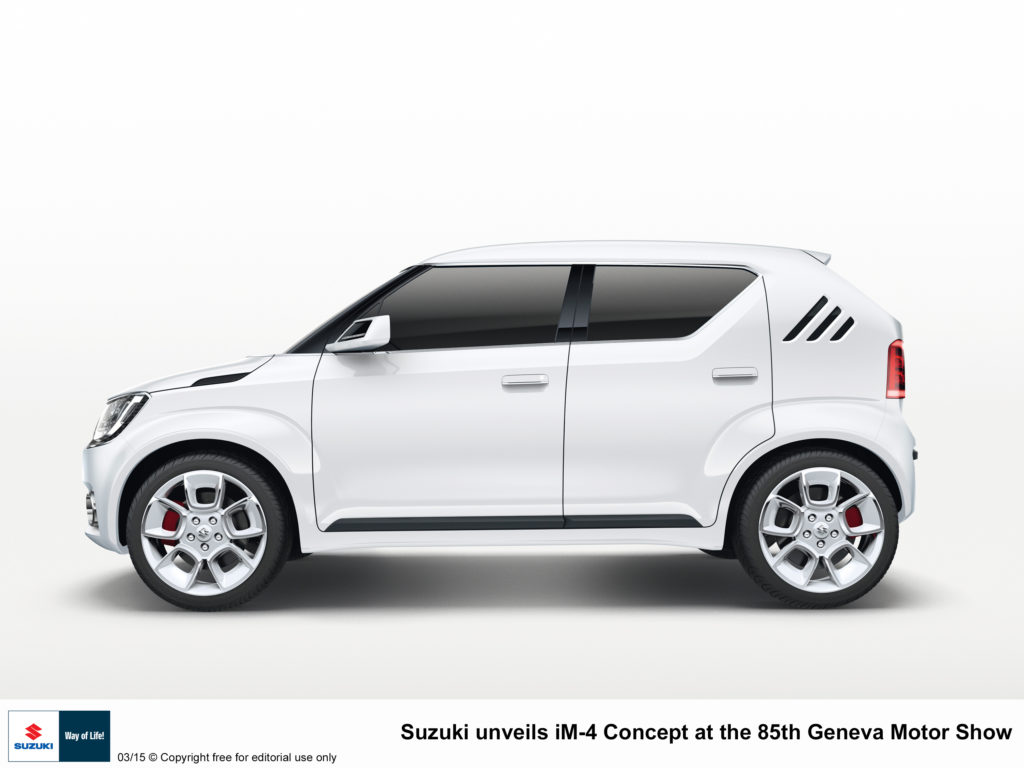 The iM-4 features a 4WD system, high minimum ground clearance, and high hip point. It is designed to be easy to drive while also offering a performance that lets you confidently drive in snow and on unpaved roads. It has a user-friendly interior and luggage area, and also incorporates cutting-edge technology with a new-generation platform and SHVS mild hybrid system, which deliver excellent fuel consumption with low CO2 emissions.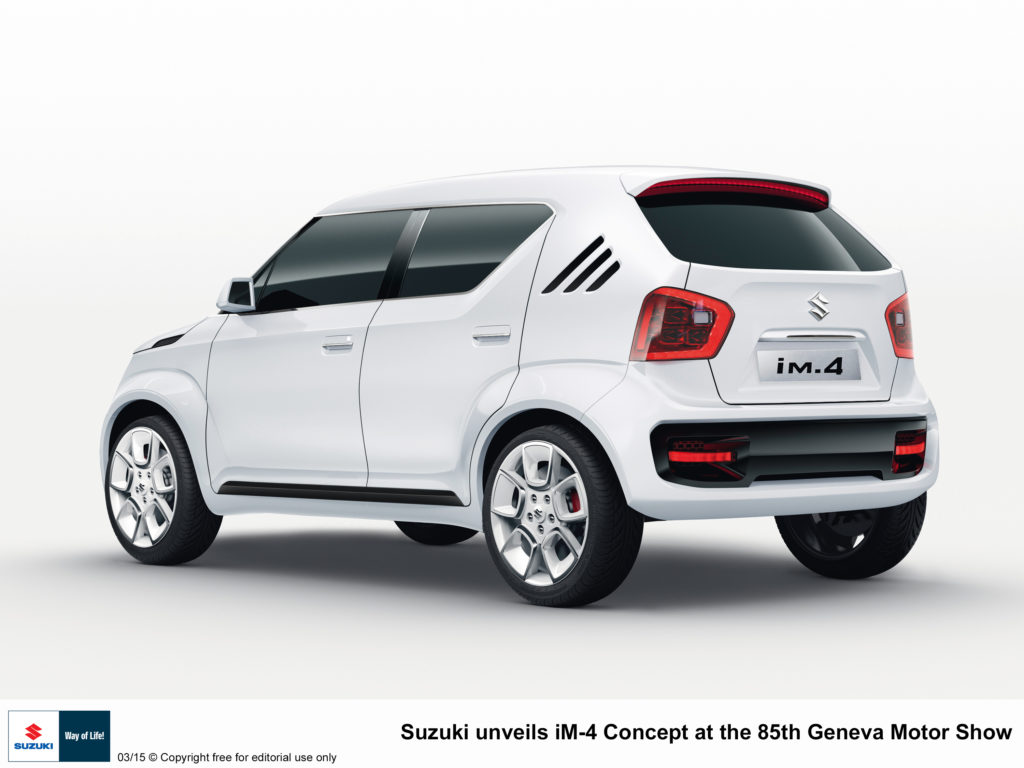 The unique and minimalist body consists of plain surfaces and round roof, with straight, architectonic lines that give it a beauty and precision. The large-diameter tyres jutting out at the four corners firmly support the body and hint at the car's power and muscular performance. Dramatic features such as the front fascia with its sunglass-clad look, the helmet-like roof, and the slits on the C-pillars which convey historic Suzuki cars of the past inspire the driver to be creative.
For more information about our current Suzuki line-up please speak to a member of our sales team on 0844 6493948 or check ot our available new and used Suzuki cars online today.
Similar Articles
The  Mazda 2 has just launched a new model to the award winning compact city car line up: the all-new Mazda 2 Self-Charging Full Hybrid. A collaboration using class leading Toyota hybrid technology, Mazda 2 Hybrid will help drive Mazda's commitment to a more sustainable future. The full hybrid supermini hatchback has two different power […]
With 4 models to choose from, and huge improvements made in its eco credentials, safety and overall style, Mazda have pulled the stops out to produce a reliable, versatile all-around compact hatchback.
Excited for the launch of Mazda's first plug in hybrid? The all-new Mazda CX-60 SUV will face its World premiere on 8th March, when more details about this exciting new model will be unveiled. Watch the live stream here: https://mzd.tools/Mazda-CX-60-Launch The Mazda CX-60 is the first of two new models from Mazda's "Large Product Group" […]