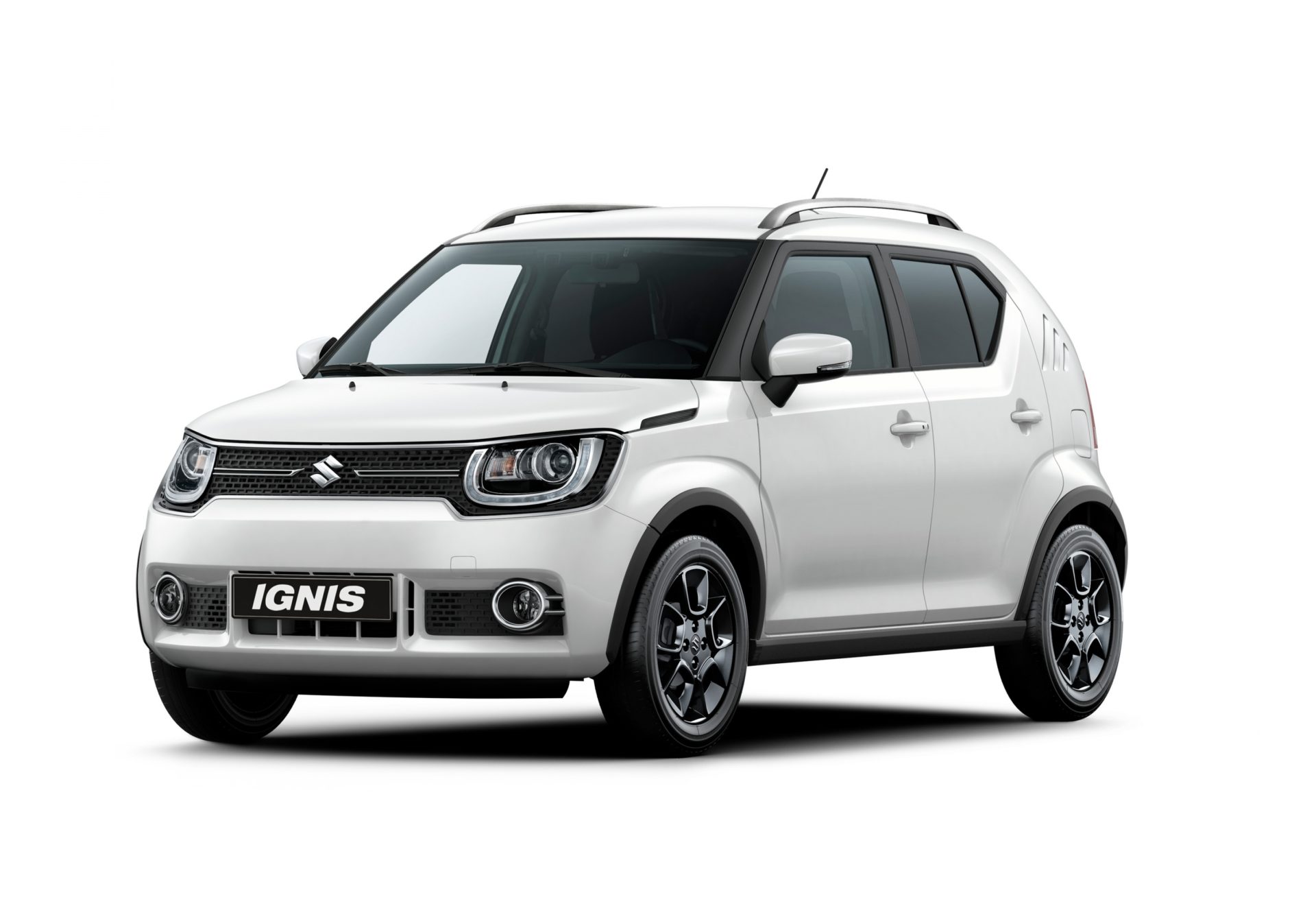 Introducing the Suzuki Ignis
Revealed at the Paris Motor Show, Suzuki will be adding another SUV to their line-up – the Suzuki Ignis.
Launching later this year, the Ignis will be filling the current 'small SUV' gap in the Suzuki range.  Described as a 'city-sized' SUV, the Ignis is smaller than Suzuki's current SUV offerings, the Vitara and the S-Cross.  In fact, at only 4-metres long, it outrivals most in the compact crossover class in terms of space-saving design.
What We Know So Far
Under the bonnet, the Suzuki Ignis contains the latest the manufacturer has to offer when it comes to efficiency and economy.  The compact-SUV will contain the same 1.2-litre petrol engine in both standard and mild-hybrid versions as is already available in the Suzuki Baleno.  The hybrid version includes Suzuki's all-new Smart Hybrid Vehicle System (SHVS), which aids in acceleration without compromising on fuel economy.
So what makes this car stand out?  Despite its deceptive size, this little car will be available with 4-wheel drive, unlike many of its compact competitors.   On top of that, the Suzuki Ignis promises to offer great interior space.  As well as folding, the rear seats will have sliding functionality, creating a more adaptive boot space to accommodate a variety of luggage.
In addition, Suzuki continues its trend of giving great value for money.  The Ignis will be packed with the latest safety features and infotainment capabilities.  Two cameras will monitor distances between the car and its surroundings.  These cameras also allow for excellent safety features such as Dual Camera Brake Support (DCBS), lane departure warning, and weaving alert.  Inside, the Suzuki Ignis will feature a touchscreen display with Bluetooth connectivity  and app integration.
Plentiful Personalisation
As a cherry on top, the Suzuki Ignis will offer drivers high levels of personalisation.  Bucking the monochrome trend of modern cars, it will be available in 14 colours – including Orange Pearl Metallic, Neon Blue Metallic and Helios Gold Pearl Metallic.  And if that doesn't stand out enough for you, you can always go for two-tone with a black roof.
The Ignis is set to hit the UK market in January 2017, but you can find out more about it right now, as well as all the other great cars Suzuki has to offer, at our Suzuki Showroom in Effingham, Surrey.
Similar Articles
The bold yet refined new Suzuki S-Cross 2022 has now been released, packed with new premium features and advanced safety equipment as standard, leading as one of the best in it's class.
The following review has been written by one of our customers, Kate B: Moving with technology and conscious of the recent push to Electric Vehicles, I wanted to make the first move, however, still have the flexibility of a petrol vehicle for long journeys as my daughter lives a couple of hours away from me. […]
The All-New Suzuki SWACE  Watch this space, for the new Suzuki Swace. Suzuki have had an transformative year and more is still to come. Suzuki have recently announced their second product derived from the newest partnership with Toyota, the all-new Suzuki Swace. The new, super spacious, estate car is a fully self-charging hybrid with a […]