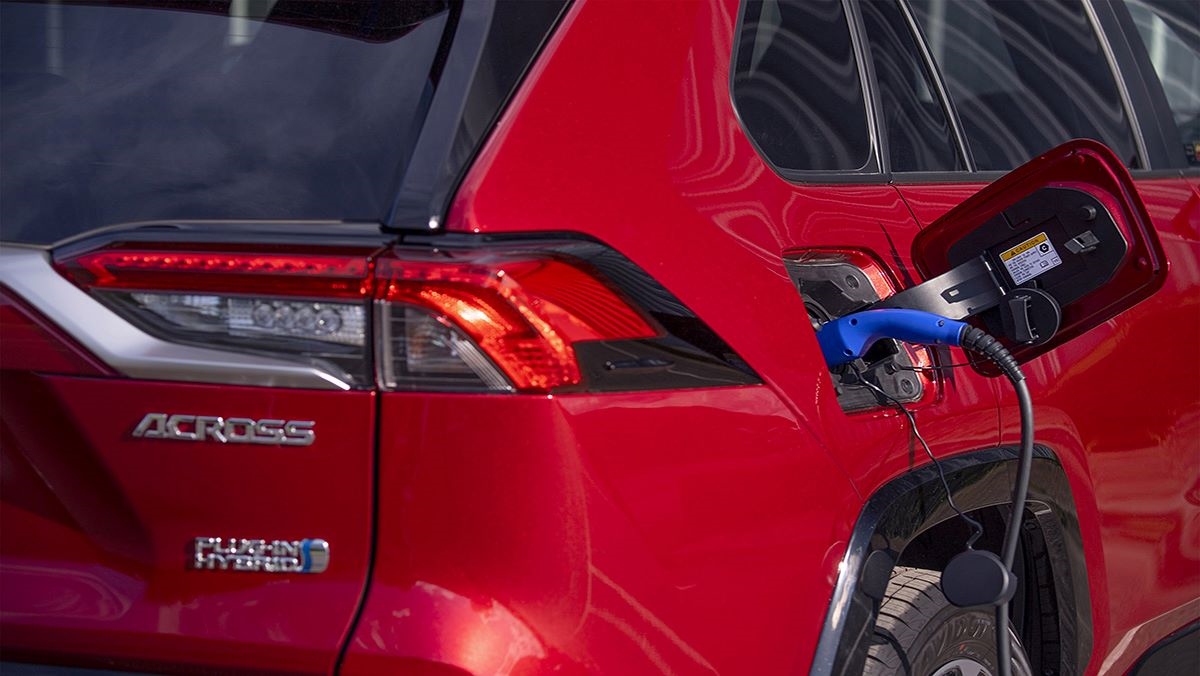 Customer review of the all-new Suzuki Across (Kate, B)
The following review has been written by one of our customers, Kate B:
Moving with technology and conscious of the recent push to Electric Vehicles, I wanted to make the first move, however, still have the flexibility of a petrol vehicle for long journeys as my daughter lives a couple of hours away from me. After researching the different plug-in hybrids available, I decided on the Suzuki Across.
Although I had not owned a Suzuki beforehand, my daughter has and loves her car and although it's nearly 9 years old, the design is still relevant and looks good on the road. I therefore had a lot of confidence in the brand and the range of 49 miles suggested was also a draw (my friend has a VOLVO and it's a lot less!).
It's an exhilarating ride and weirdly the driving experience starts as you unplug the charger. There is a feel-good factor that you are doing your bit. Plus, it's so funny starting up the car and then quietly gliding out of the drive. The car is smooth and comfortable and using the battery to its best capacity it is best to drive fluidly.  However, when you need power it's there as soon as you put your foot down. When overtaking the car is quick to respond and motorway driving is a very comfortable ride, that makes long journeys an adventure. Together with the spacious interior, I particularly like the headroom. Also, I love the higher car and as it is so much easier to load when the boot is at waist level.
Even better when I took delivery it suggested 49 miles on full charge however, I now manage 54 miles on a full charge. So, my average journey keeps me within the EV mode and zero emissions! Interestingly, it seems to have a very good MPG as well.
The car is easy to charge, as I park next to my house and charge mine via a normal house plug. In general, I charge it up every night. Unless I use it during the day and then have to pop out again and have no battery left, I may do a quick top up during the day.
Not only would I highly recommend the Suzuki Across plug-in hybrid based on the above. I have had friends who borrowed my car and loved it. Also, my younger colleague who wants the ability of EV but no range anxiety, as she has a small baby and travels to see her parents so liked the idea of the size of car for all the stuff that babies need, plus the mixture of EV and petrol.
At T W White and Sons we value our customer's experience behind the wheel, we would love to hear from you. Please email marketing@twwhiteandsons.co.uk with your customer testimonies. 
Similar Articles
The bold yet refined new Suzuki S-Cross 2022 has now been released, packed with new premium features and advanced safety equipment as standard, leading as one of the best in it's class.
The following review has been written by one of our customers, Kate B: Moving with technology and conscious of the recent push to Electric Vehicles, I wanted to make the first move, however, still have the flexibility of a petrol vehicle for long journeys as my daughter lives a couple of hours away from me. […]
The All-New Suzuki SWACE  Watch this space, for the new Suzuki Swace. Suzuki have had an transformative year and more is still to come. Suzuki have recently announced their second product derived from the newest partnership with Toyota, the all-new Suzuki Swace. The new, super spacious, estate car is a fully self-charging hybrid with a […]