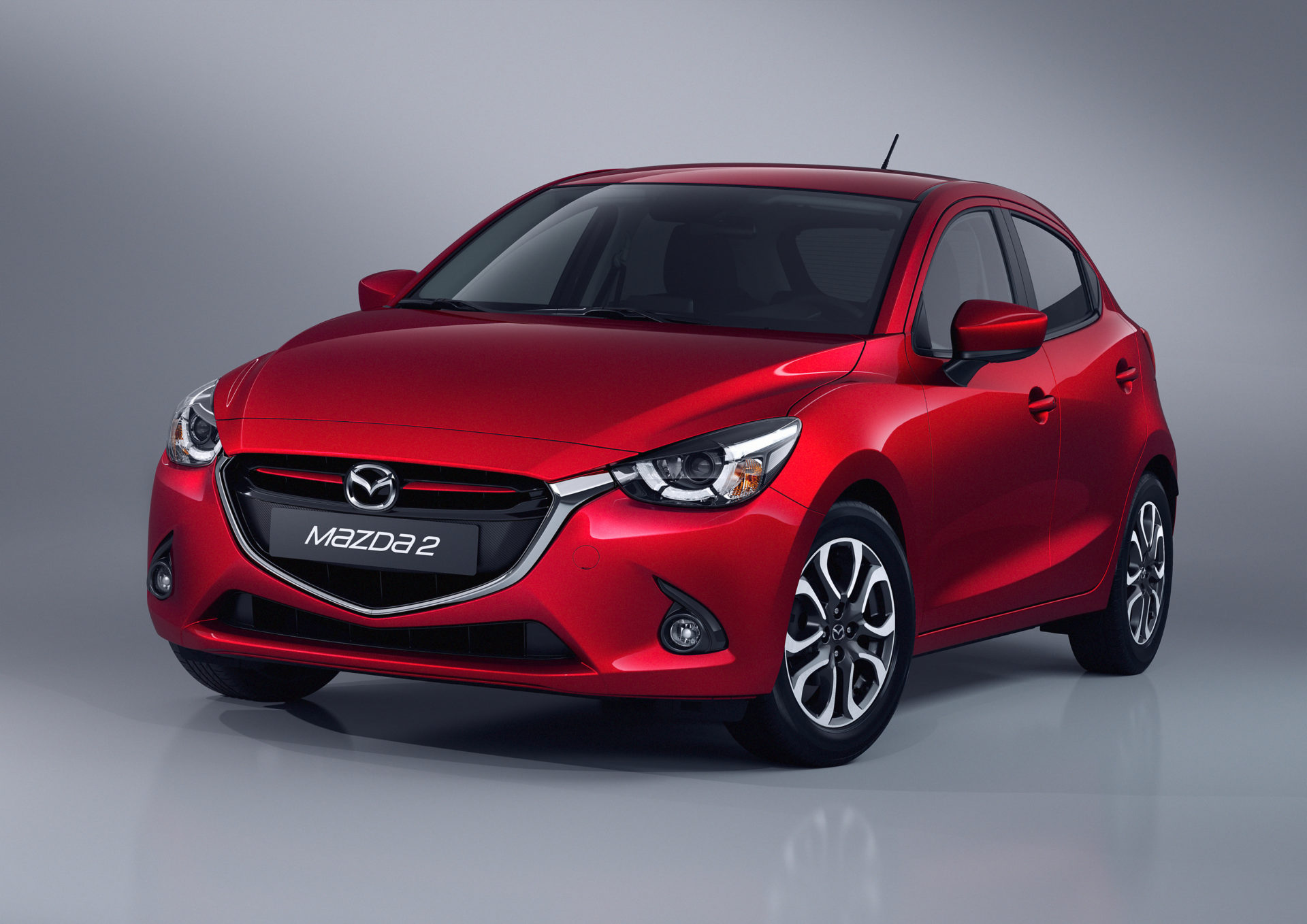 All-new Mazda 2 wins Japan's Car of the Year Award
The all-new Mazda 2 was yesterday named the 2014-2015 Car of the Year  in Japan. As a result, Mazda's next-generation supermini is catapulted into the spotlight as the second Mazda to capture the coveted award in three years following theCX-5s win in 2012-2013.
Recently launched in Japan, the all-new Mazda2 is the fourth new-generation Mazda equipped with the full range of SKYACTIV technology to go with its striking KODO – Soul of Motion design. It thus joins the Mazda CX-5, Mazda6 and all-new Mazda3.
Mazda aspired to build a subcompact that would shatter preconceived notions about B-segment cars, packing the all-new Mazda2 with a wealth of new technology and innovative design features. These include the SKYACTIV-D 1.5-litre, a brand-new clean diesel delivering generous torque together with CO2 emissions under 90g/km, and an extraordinarily ergonomic cabin including the first head-up display in this class and MZD Connect, Mazda's remarkably safe and easy to use in-vehicle connectivity concept. The all-new Mazda2 also comes with the company's state-of-the-art i-ACTIVSENSE active safety systems.
All passenger cars with expected annual sales of at least 500 units and announced or launched in Japan between 1 November 2013 and 30 September 2014 were eligible for this year's award. The all-new Mazda2 is the fifth Mazda ever to win it.
"We are both honoured and grateful that the Mazda2 has received such a prestigious award," commented Mazda Motor Corporation's President and CEO Masamichi Kogai. "This result is thanks to the enthusiastic support of all people who love cars. Inspired by this award, we will continue our quest to build cars that add a certain sparkle to the lives of their owners, and aim to become a one-and-only brand chosen by customers again and again."
The All new Mazda 2 is set for its UK launch in March next year. We at T W White & Sons cant wait to see it in our showrooms, and will of courese let you know more information and prices as soon as possible!
Similar Articles
The  Mazda 2 has just launched a new model to the award winning compact city car line up: the all-new Mazda 2 Self-Charging Full Hybrid. A collaboration using class leading Toyota hybrid technology, Mazda 2 Hybrid will help drive Mazda's commitment to a more sustainable future. The full hybrid supermini hatchback has two different power […]
With 4 models to choose from, and huge improvements made in its eco credentials, safety and overall style, Mazda have pulled the stops out to produce a reliable, versatile all-around compact hatchback.
Excited for the launch of Mazda's first plug in hybrid? The all-new Mazda CX-60 SUV will face its World premiere on 8th March, when more details about this exciting new model will be unveiled. Watch the live stream here: https://mzd.tools/Mazda-CX-60-Launch The Mazda CX-60 is the first of two new models from Mazda's "Large Product Group" […]