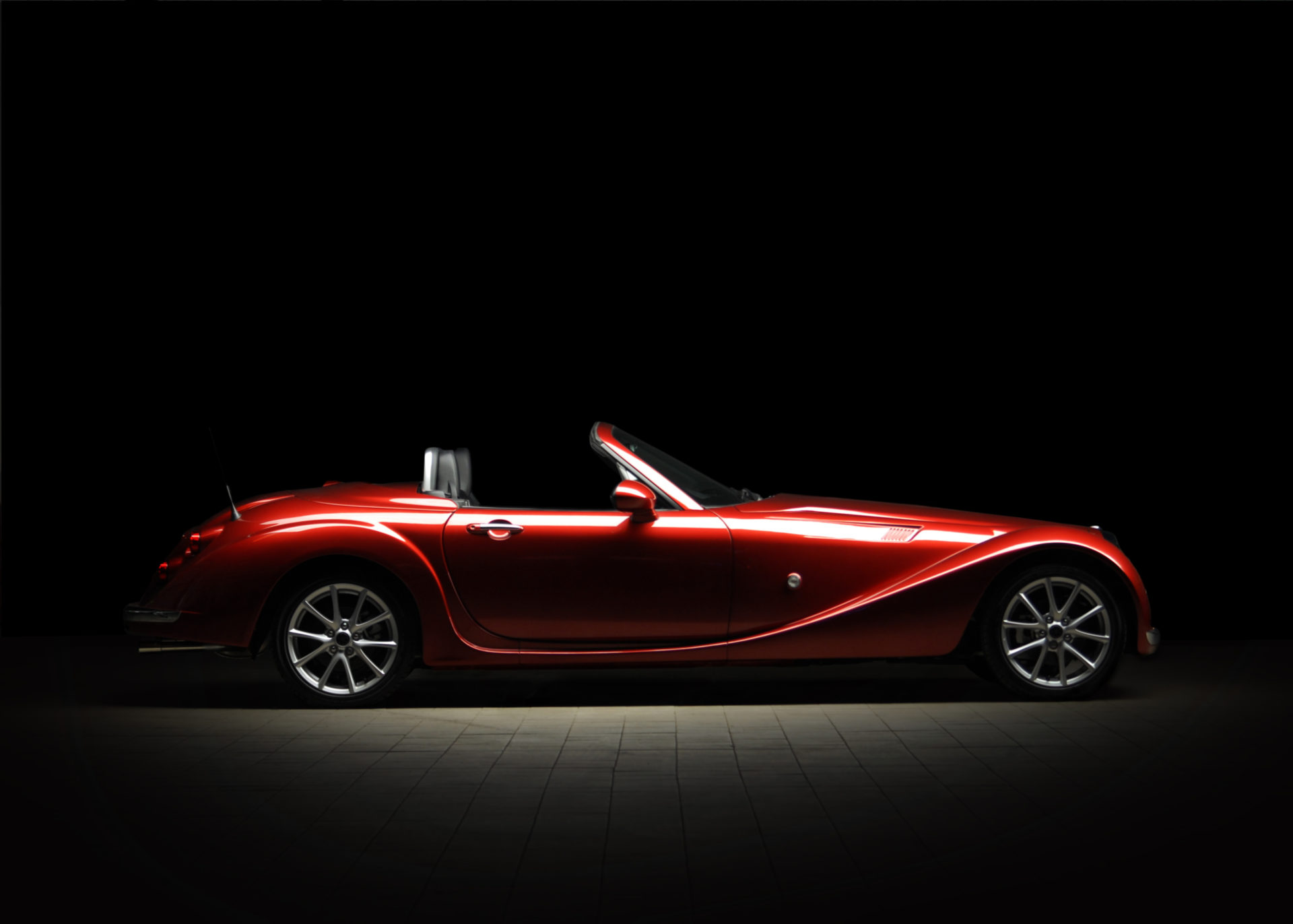 Mitsuoka Motor launches into UK
After months of preparation, T W White & Sons prepare to launch Mitsuoka Motor's "classic" Mitsuoka Roadster into the UK later this month, marking the Japanese company's European debut.
Developed by pushing the boundaries of conventional design, the Mitsuoka Roadster completely revolutionizes the World's expectations of a true modern day classic sports car. Featuring a British sporting design of elegant flowing lines, the Mitsuoka Roadster combines timeless styling with advanced levels of modern technology, safety and comfort.
The 2.0 litre Coupe is available with either a 6 speed manual transmission gearbox or a 6 speed automatic Powershift gearbox – which can be driven effortlessly in the auto mode selection or by using the easy paddle shift controls.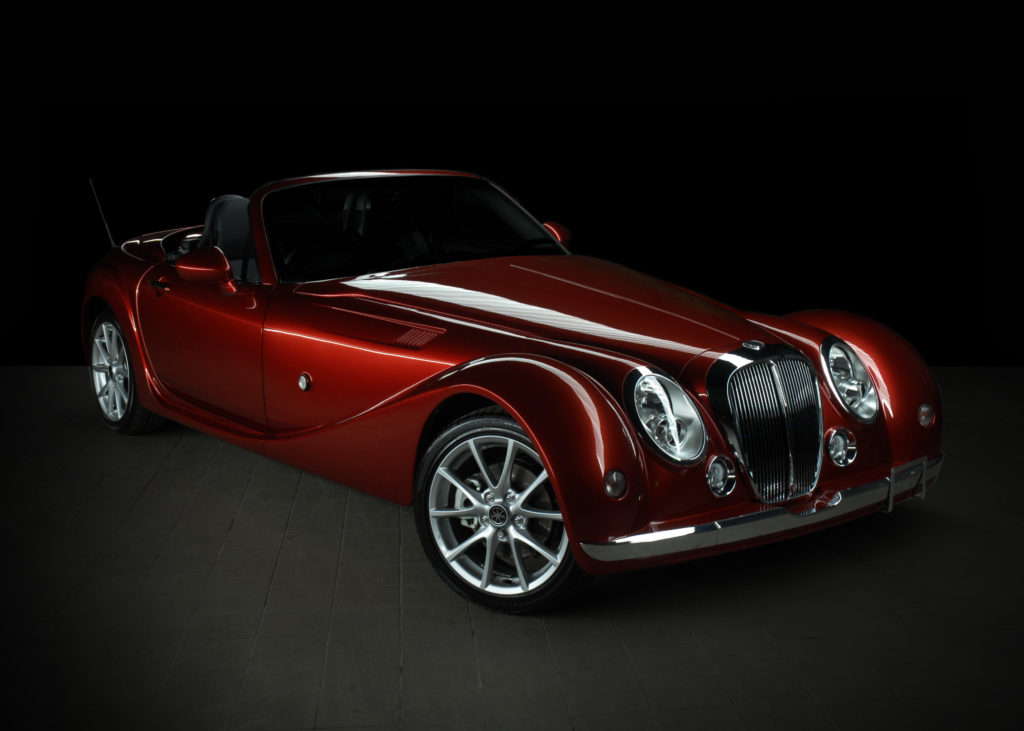 Rear wheel drive with an admirable high power to weight ratio, the Roadster is fully equipped with the latest technology, advanced safety features and modern conveniences. It sports the World's fastest power-retractable hard top – opening and closing in 12 seconds with just the flick of a switch.
Luxury heated leather seats are standard – as is automatic climate control air conditioning. Safety and security is at the forefront of the Roadsters design – four wheel anti-lock brake system (ABS) with Electronic Brake Force Distribution (EBD), Dynamic Stability Control (DSC) with Traction Control System (TCS) are all naturally standard, as are the front and side airbags and the Supplementary Restraint System (SRS).
Jen White, Mitsuoka Project Manager for T W White & Sons said "The UK represents one of the largest classic car markets in the World. The unique design of the Mitsuoka Roadster draws inspiration from the classic Roadster heritage and combines this traditional styling with the latest state of the art technology"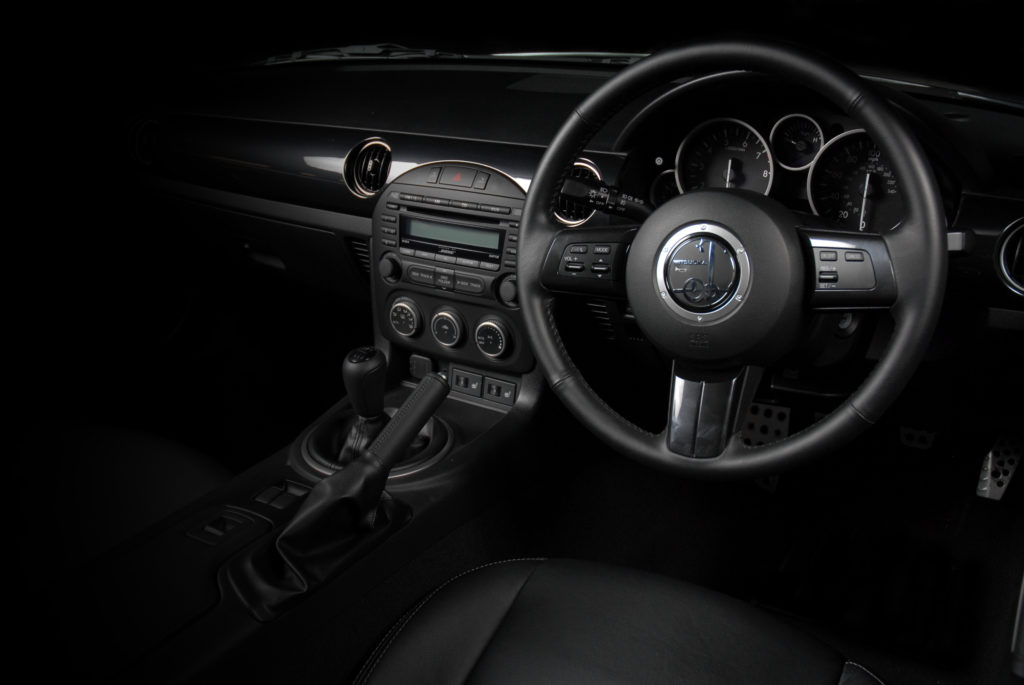 Founded in 1968 by Susumu Mitsuoka, Mitsuoka Motor Company are a unique Japanese Automobile manufacturer who until recently have been largely unknown outside of Japan. Mitsuoka Motor produce small volumes of hand built luxury vehicles in their Japanese factory by skilled craftsmen. It is a company of craftsmanship, luxury and elegance, where timeless classic cars are created with soul and passion.
"We share in the philosophy and passion of Susumu Mitsuoka and genuinely believe that the Mitsuoka Roadster can make a real impression on those that want exclusive luxury – albeit at a very competitive price." White said.
The Mitsuoka Roadster is available with Power Retractable Hard Top – with manual or automatic transmission at the standard price of £53,800 on the road. Metallic or Pearlescent paint is an additional £620. All prices are inclusive of VAT.
For more details and full product specification, please visit
www.mitsuoka-motor.co.uk or contact enquiries@mitsuoka-motor.co.uk.
Similar Articles
The  Mazda 2 has just launched a new model to the award winning compact city car line up: the all-new Mazda 2 Self-Charging Full Hybrid. A collaboration using class leading Toyota hybrid technology, Mazda 2 Hybrid will help drive Mazda's commitment to a more sustainable future. The full hybrid supermini hatchback has two different power […]
With 4 models to choose from, and huge improvements made in its eco credentials, safety and overall style, Mazda have pulled the stops out to produce a reliable, versatile all-around compact hatchback.
Excited for the launch of Mazda's first plug in hybrid? The all-new Mazda CX-60 SUV will face its World premiere on 8th March, when more details about this exciting new model will be unveiled. Watch the live stream here: https://mzd.tools/Mazda-CX-60-Launch The Mazda CX-60 is the first of two new models from Mazda's "Large Product Group" […]