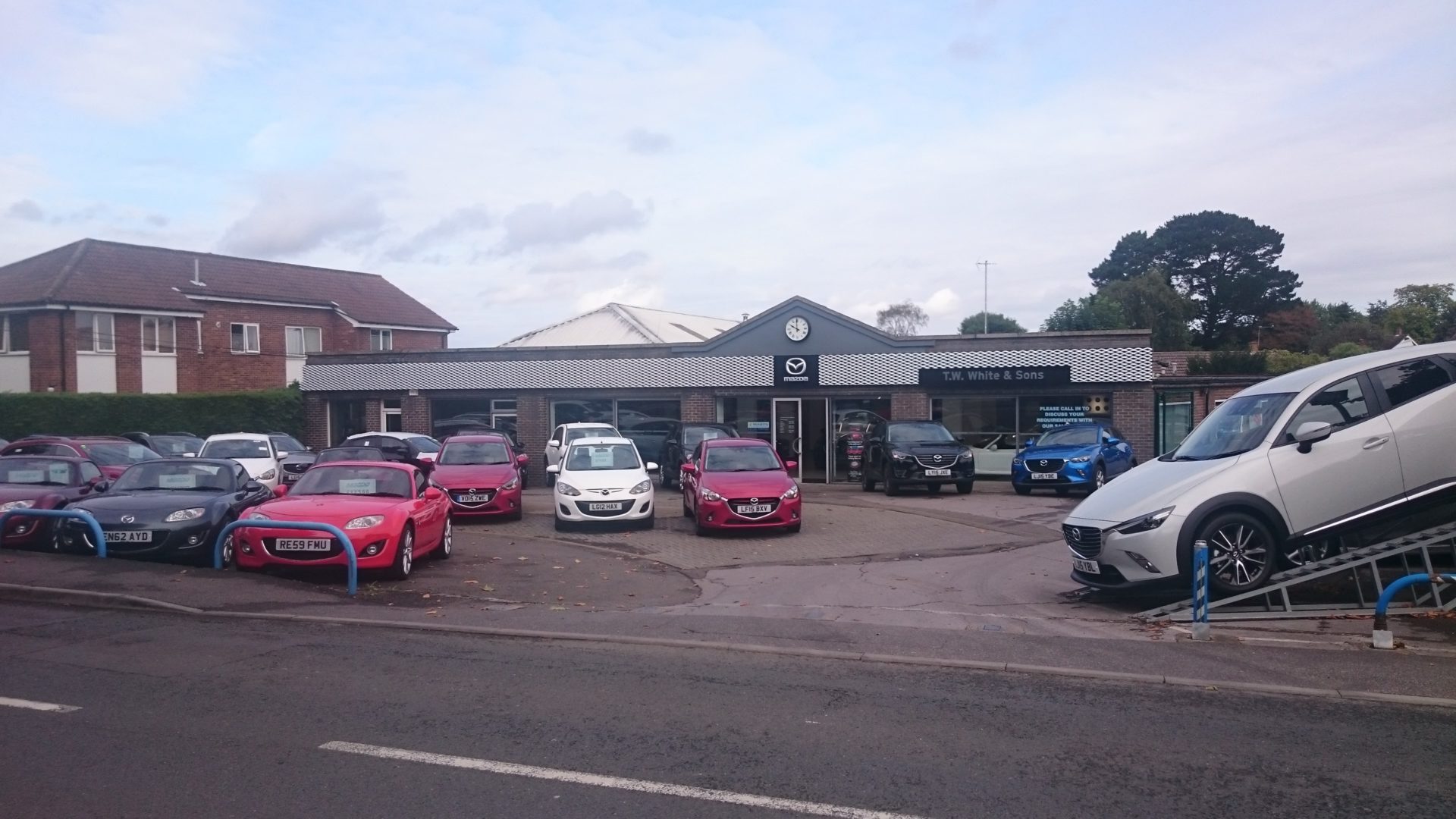 Mazdas New Corporate Identity
T W White & Sons, as of last weekend now have some fantastic new signage as part of Mazdas New Corporate Identity .
The Mazda's retail network is due to complete its corporate identity programme this year as it looks to improve the quality of the customer experience. Jeremy Thomson, Mazda Motors UK managing director, compares the new look to "an Apple showroom – modern, premium and with better lighting, seating and desks". He added: "The new showrooms will have more kerb appeal. They will provide a better environment for customers."
Our T W White & Sons Bookham sales team are loving the new signage and are also very excited about the completion in perfect timing for the official Mazda MX-5 launch this coming weekend.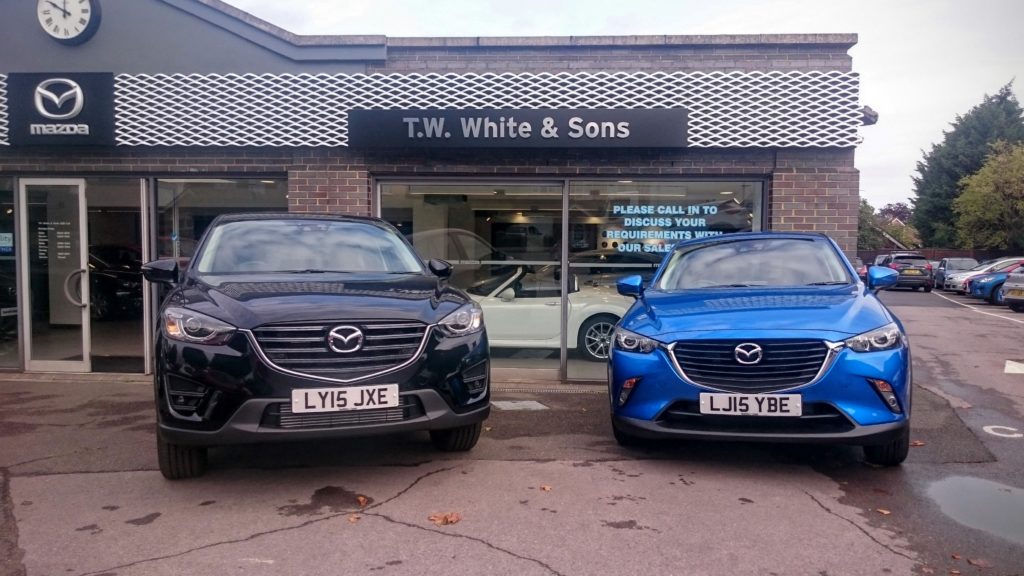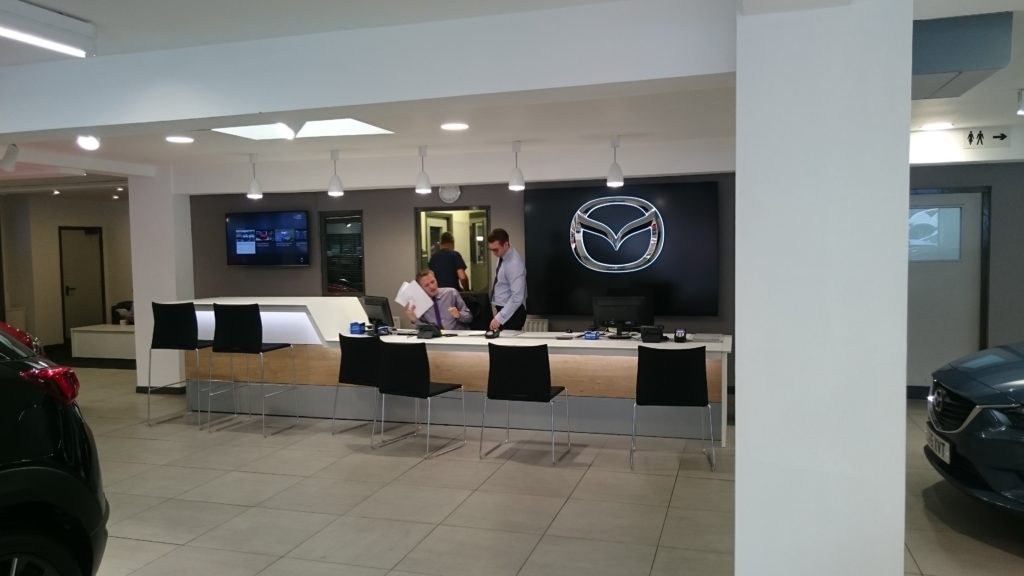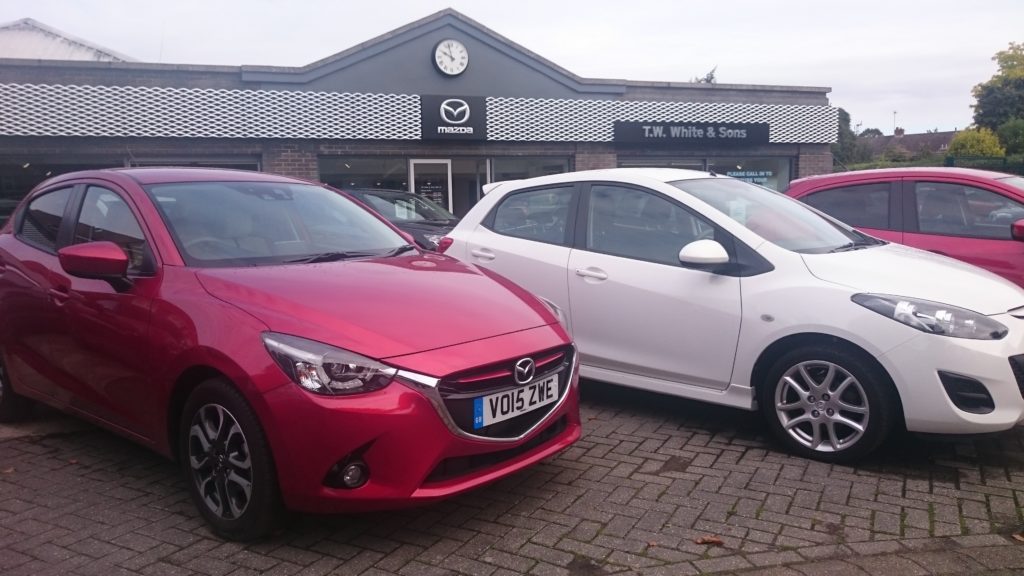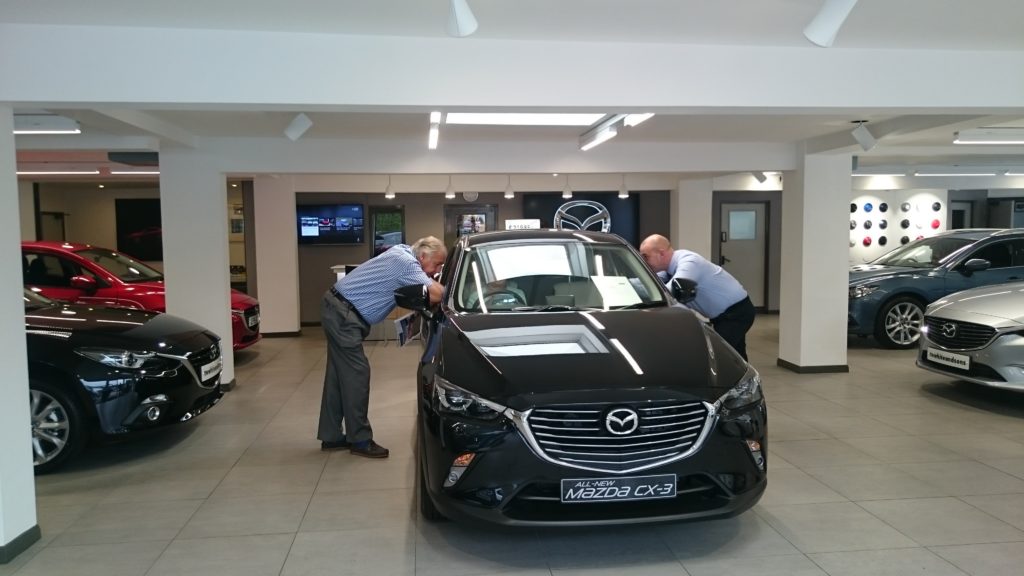 Similar Articles
The  Mazda 2 has just launched a new model to the award winning compact city car line up: the all-new Mazda 2 Self-Charging Full Hybrid. A collaboration using class leading Toyota hybrid technology, Mazda 2 Hybrid will help drive Mazda's commitment to a more sustainable future. The full hybrid supermini hatchback has two different power […]
With 4 models to choose from, and huge improvements made in its eco credentials, safety and overall style, Mazda have pulled the stops out to produce a reliable, versatile all-around compact hatchback.
Excited for the launch of Mazda's first plug in hybrid? The all-new Mazda CX-60 SUV will face its World premiere on 8th March, when more details about this exciting new model will be unveiled. Watch the live stream here: https://mzd.tools/Mazda-CX-60-Launch The Mazda CX-60 is the first of two new models from Mazda's "Large Product Group" […]