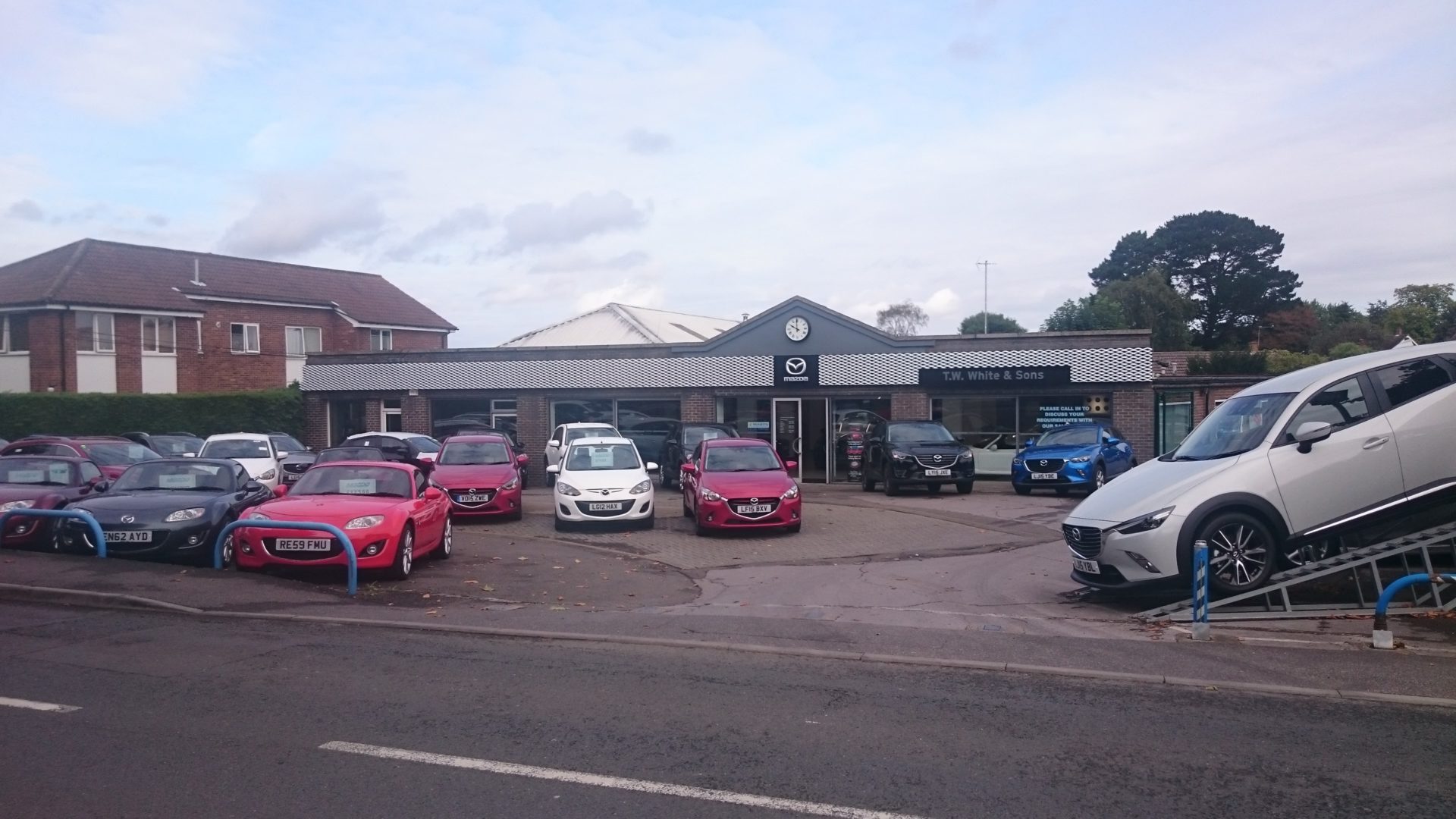 Mazdas New Corporate Identity
T W White & Sons, as of last weekend now have some fantastic new signage as part of Mazdas New Corporate Identity .
The Mazda's retail network is due to complete its corporate identity programme this year as it looks to improve the quality of the customer experience. Jeremy Thomson, Mazda Motors UK managing director, compares the new look to "an Apple showroom – modern, premium and with better lighting, seating and desks". He added: "The new showrooms will have more kerb appeal. They will provide a better environment for customers."
Our T W White & Sons Bookham sales team are loving the new signage and are also very excited about the completion in perfect timing for the official Mazda MX-5 launch this coming weekend.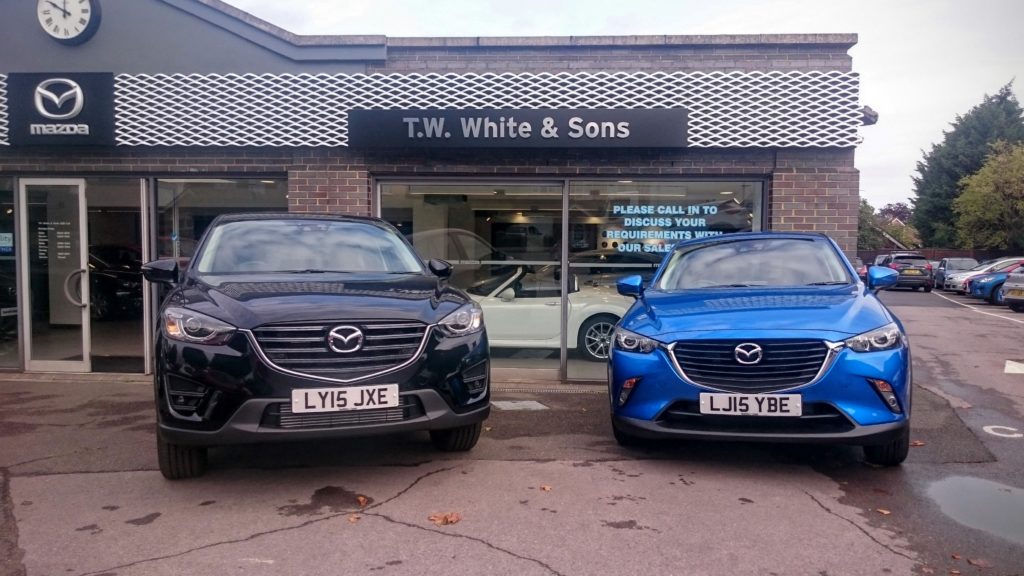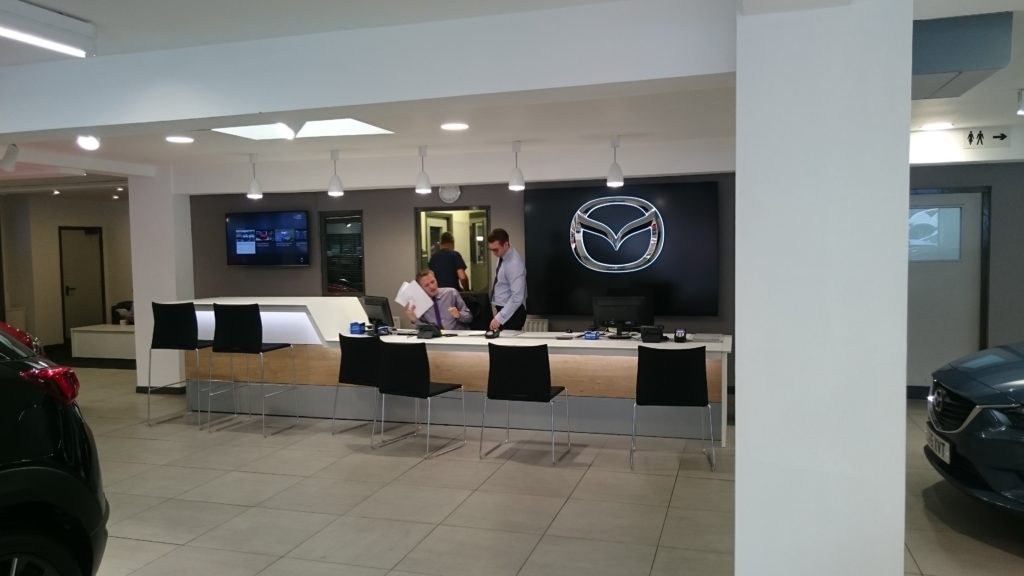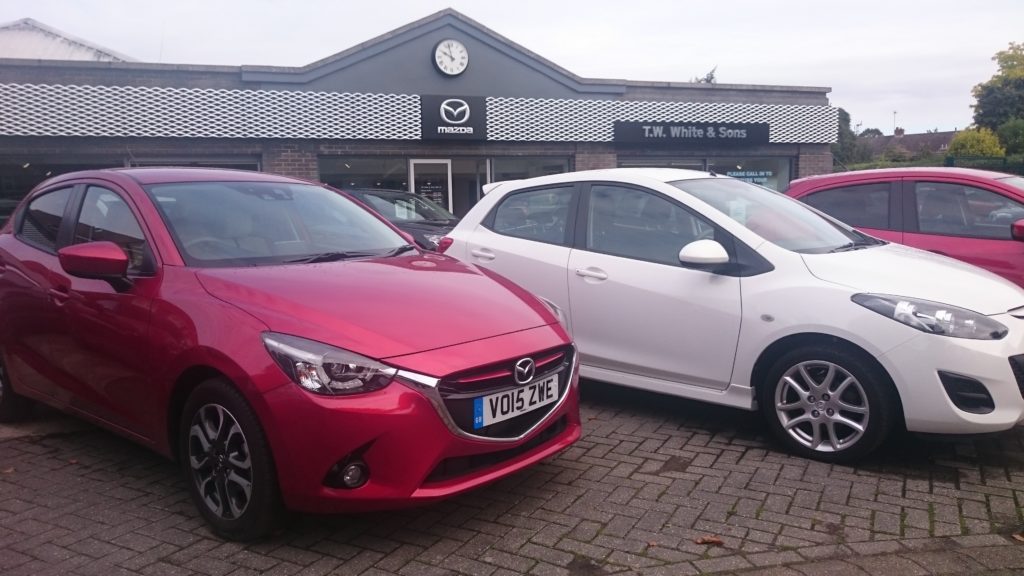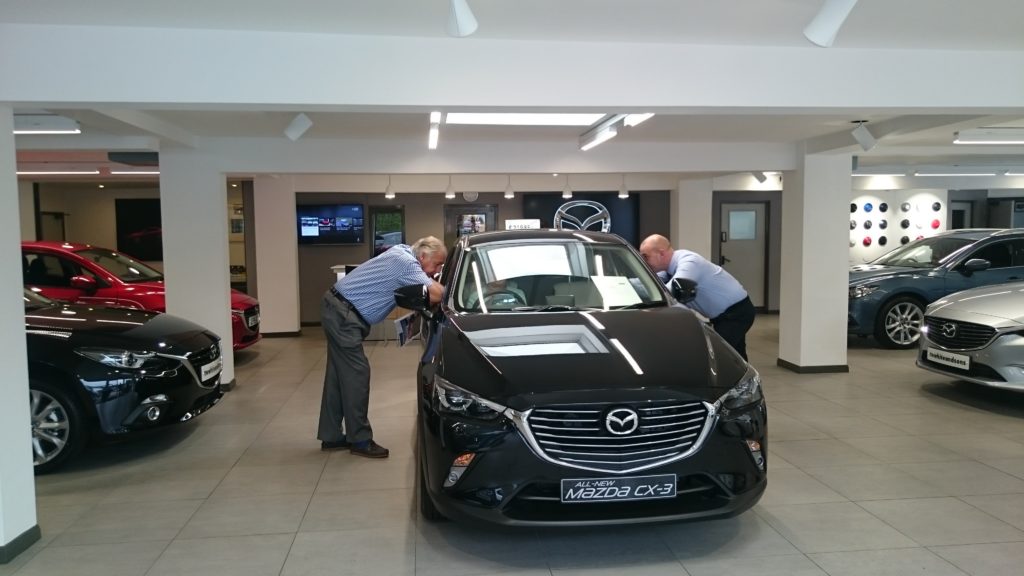 Similar Articles
With almost limitless information readily available on any given car in the automotive market, research suggests that the average lead time it takes for a customer to reach a car purchase decision after conducting their due diligence is 10-12 weeks. Having taken time to explore different brands and models, the next step is to determine […]
Mazda announces pricing for Mazda MX-30 First Edition, their first electric car which will be arriving in the UK early 2021. Anticipation for Mazda's first all-electric vehicle has been high since its launch at the 2019 Tokyo Motor Show. Now, Mazda have finally released details of the very first version to make its way to […]
Mazda wins once again at the 2020 WhatCar? Car of the Year Awards, taking home Best Sports Car for the MX-5 and Best Large SUV for the CX-5. Award season gets off to a good start for Mazda, with not one, but two, wins at the 2020 WhatCar? Awards. The brands most well-known and well-loved […]