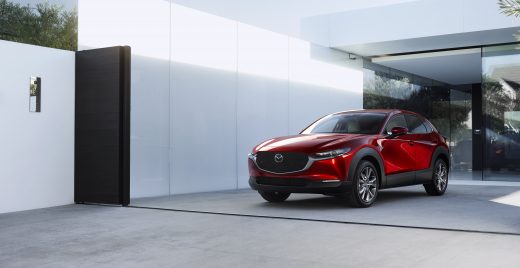 Mazda debut the all new 2019 CX-30
Making its world debut at the 2019 Geneva Motor Show, the new Mazda CX-30 is the second model in the company's next-generation line-up. The compact SUV encapsulates the Mazda ownership experience, combining uniquely elegant Kodo styling with human-centric interior design and Jinba Ittai driving pleasure of unprecedented quality.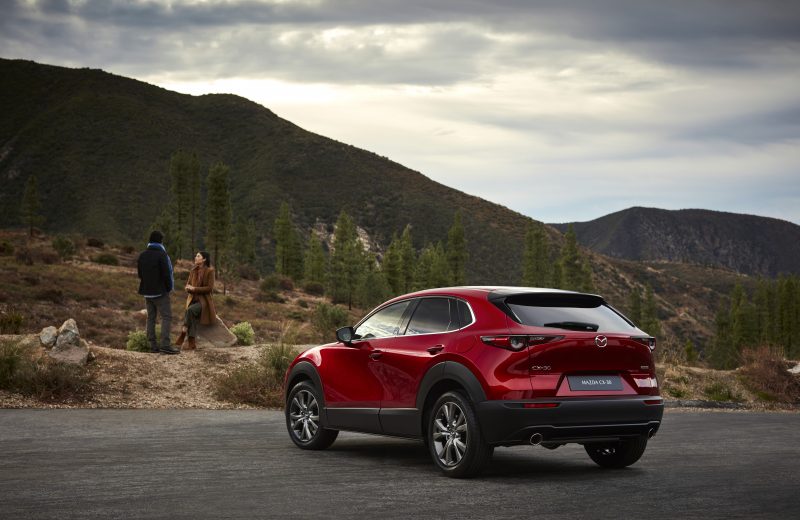 4,395 mm long, 1,795 mm wide, 1,540 mm high and with a 2,655mm wheelbase, the Mazda CX-30 enters a new market segment for Mazda. Positioned between the CX-3 and the long-established and popular CX-5, it fulfils the requirements of customers who wish to combine the compact, urban-friendly dimensions of the former with the space and practicality of the latter.
The new Mazda CX-30 showcases a more mature Kodo design language which retains vitality but now targets greater styling prestige through the elegance and purity of a minimalist aesthetic inspired by the purest traditions of Japanese art and the beauty of space between objects. The human-centric interior design combines a snug, focused driver's cockpit area with a clean, airy and open cabin space for passengers. Newly developed technologies such as 8-speaker Mazda or 12-speaker Bose audio systems have been carefully integrated with premium materials and painstaking fit and finish to create an interior ambience of high quality and genuine refinement.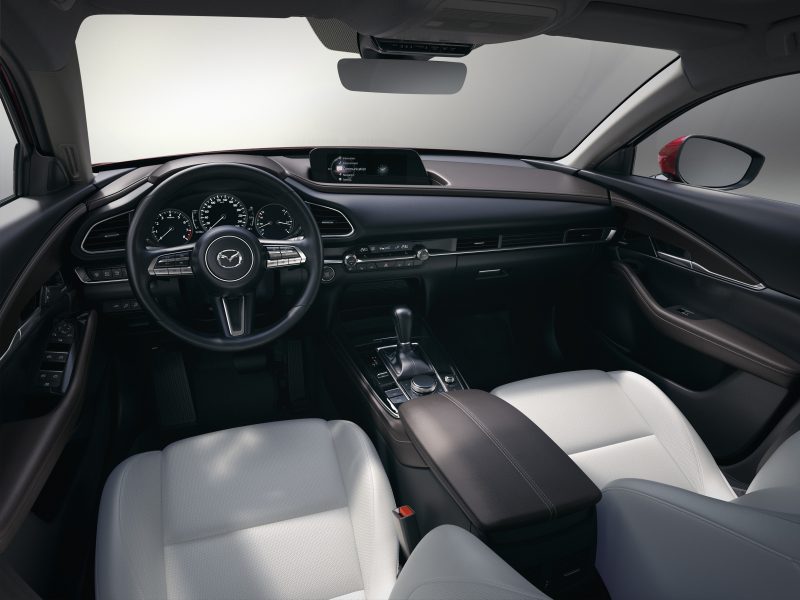 The new compact SUV features Mazda's new-generation Skyactiv-Vehicle Architecture, which harnesses people's inherent balance ability. In conjunction with smart technologies such as an evolved i-Activ all-wheel-drive (AWD) system which works in harmony with G-Vectoring Control (GVC) to control torque distribution between the front and rear wheels, this promotes an even more engaging Jinba Ittai driving experience. The powertrain line-up showcases the latest Skyactiv engines, including the company's revolutionary Spark Plug Controlled Compression Ignition (SPCCI) technology, which adopts a unique combustion method to combine the free-revving performance of a petrol engine with the superior response of a diesel.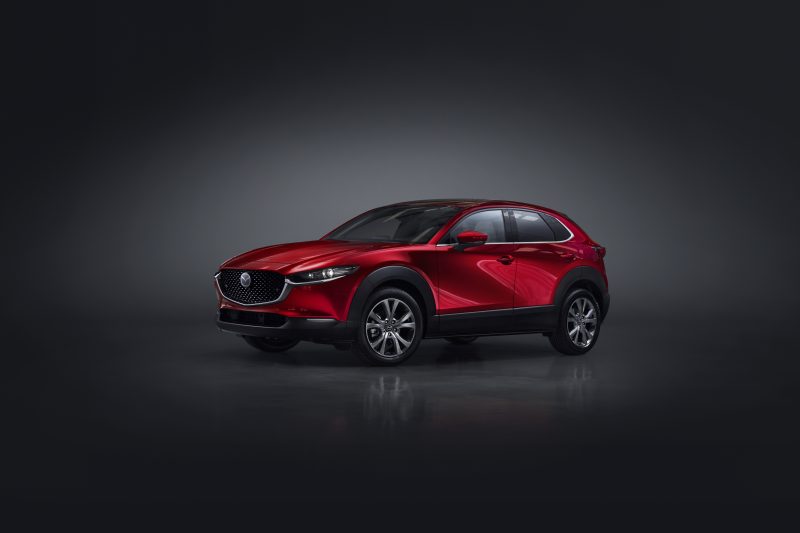 The Mazda CX-30 has a comprehensive suite of i-Activsense active safety features now includes a newly added Driver Monitoring system, equipping the compact SUV with a further evolved capacity to provide all occupants with a safe, secure and enjoyable driving experience.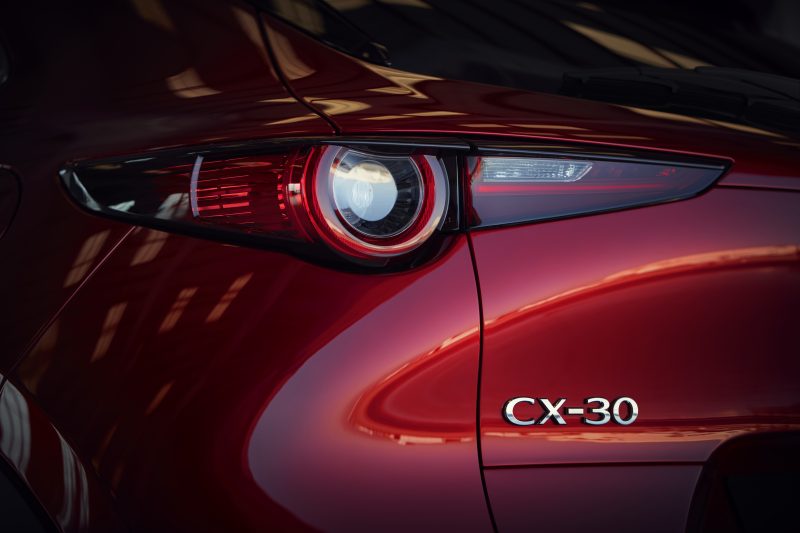 You can sign up to be kept informed about the Mazda CX-30 at https://allnewmazdacx-30.mazda.co.uk/
Want to find out more about the rest of the Mazda range? Get in contact with any of our Mazda showrooms; Bookham, Weybridge or Orpington. 
Want to find out more about the new CX-30? don't hesitate to ask any questions on our social channels. We are @Twwhiteandsons on Facebook and Twitter. Check out our Blog for more content as well!
Similar Articles
The  Mazda 2 has just launched a new model to the award winning compact city car line up: the all-new Mazda 2 Self-Charging Full Hybrid. A collaboration using class leading Toyota hybrid technology, Mazda 2 Hybrid will help drive Mazda's commitment to a more sustainable future. The full hybrid supermini hatchback has two different power […]
With 4 models to choose from, and huge improvements made in its eco credentials, safety and overall style, Mazda have pulled the stops out to produce a reliable, versatile all-around compact hatchback.
Excited for the launch of Mazda's first plug in hybrid? The all-new Mazda CX-60 SUV will face its World premiere on 8th March, when more details about this exciting new model will be unveiled. Watch the live stream here: https://mzd.tools/Mazda-CX-60-Launch The Mazda CX-60 is the first of two new models from Mazda's "Large Product Group" […]